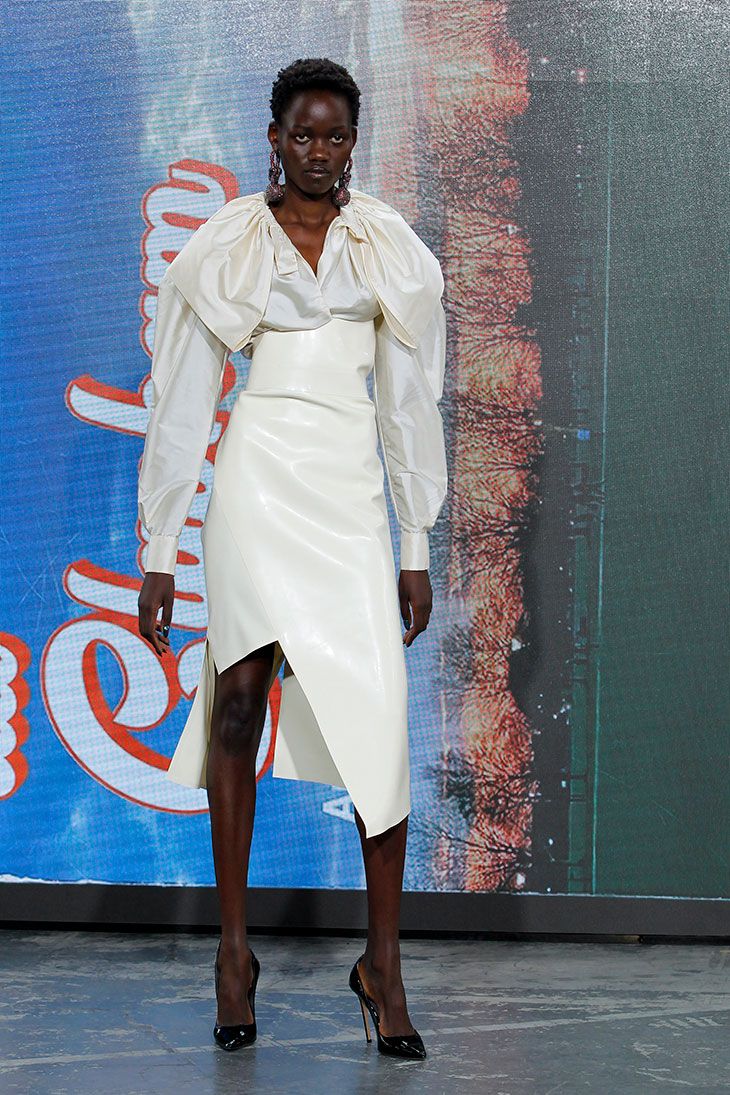 Discover ANDREAS KRONTHALER for VIVIENNE WESTWOOD Spring Summer 2022 collection revealed on Sunday, October 2nd, during the ongoing Paris Fashion Week. This season, the Austrian designer was thinking about a new beginning and the return of physical shows.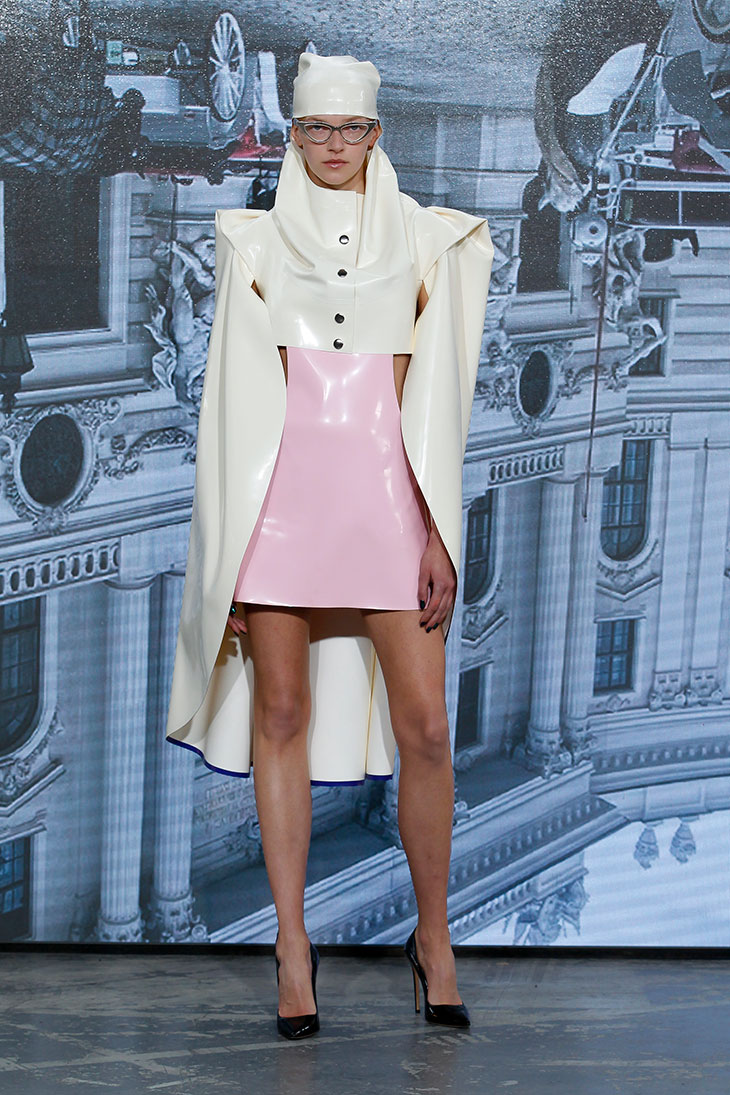 I was thinking of a new beginning, but in order for this to happen you have to make space for it. This is what I have tried to do with this collection. Hopefully it will help me to reach new shores. I am very much looking forward to Vivienne wearing it. – Andreas Kronthaler.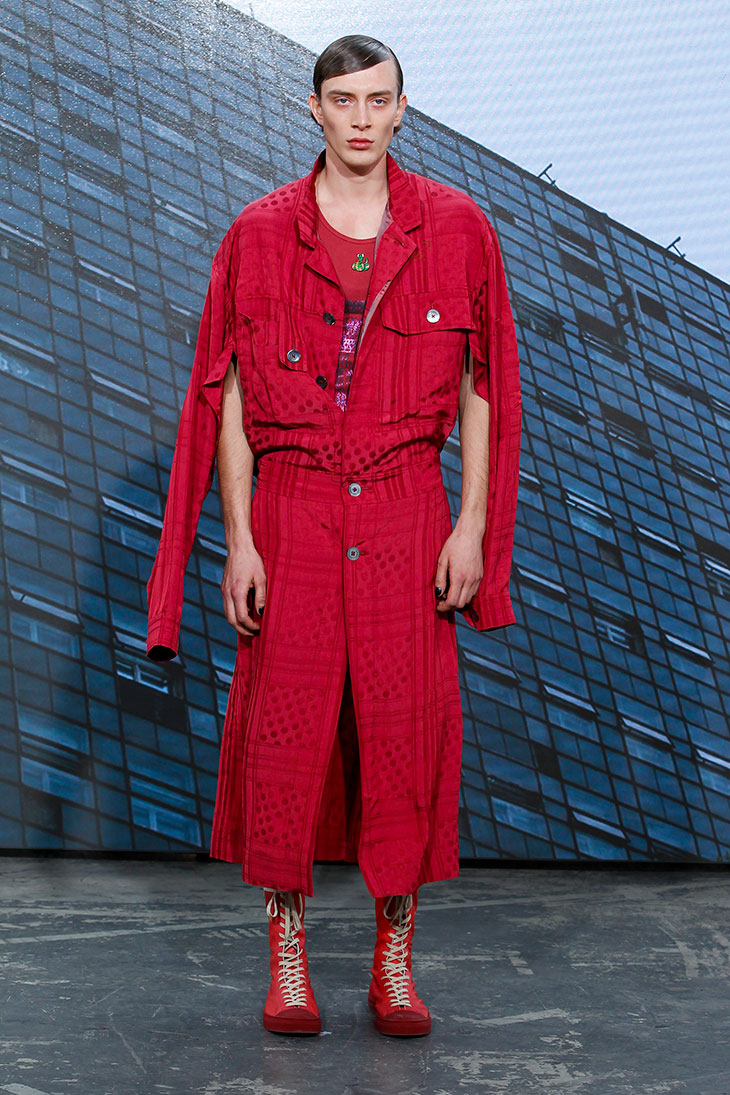 Everything different, styled for comfort. Leftover fabrics, hand knits from tom georgette. The collection features sexy silhouettes, including pencil skirts, shorts worn as suits with sexy jackets, lots of unisex, prints, rubber, white, black, some rose pink, reds.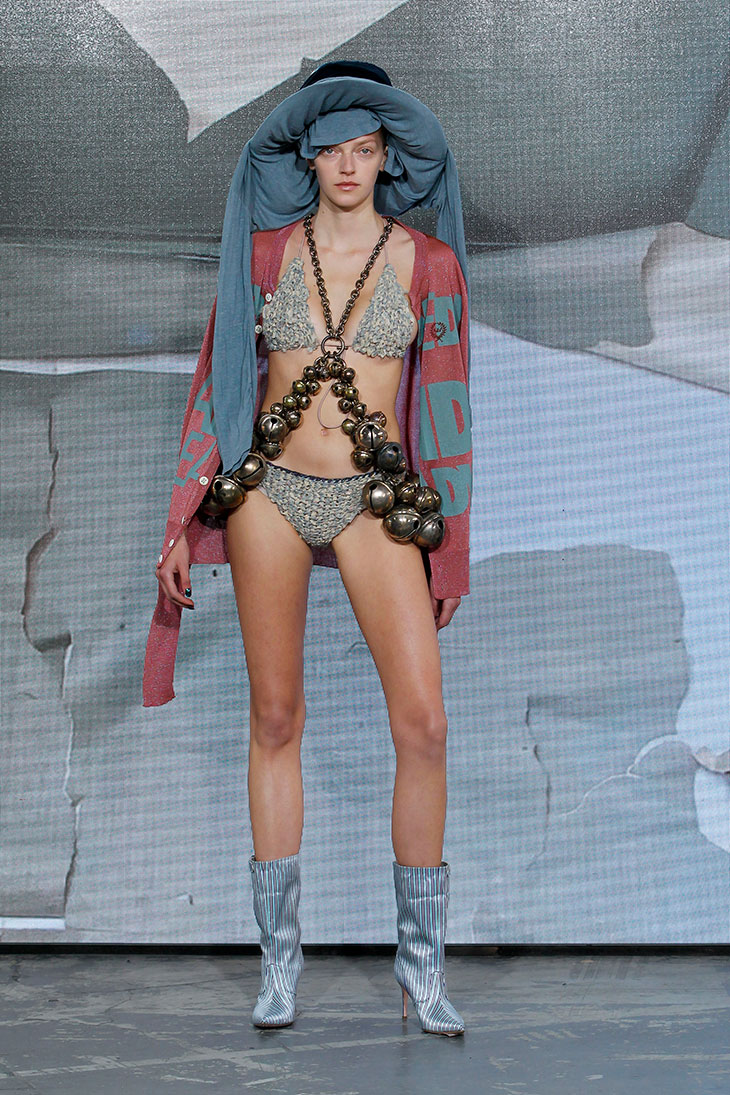 There is also a lot of unexpected styling ideas – transparent dress worn with cotton polo shirt, hood extended down over breasts, worn like a bra, cloak with double-breasted closure, worn as dress, coat pajama suit, man's zipped up burka, shirt with hanging collar.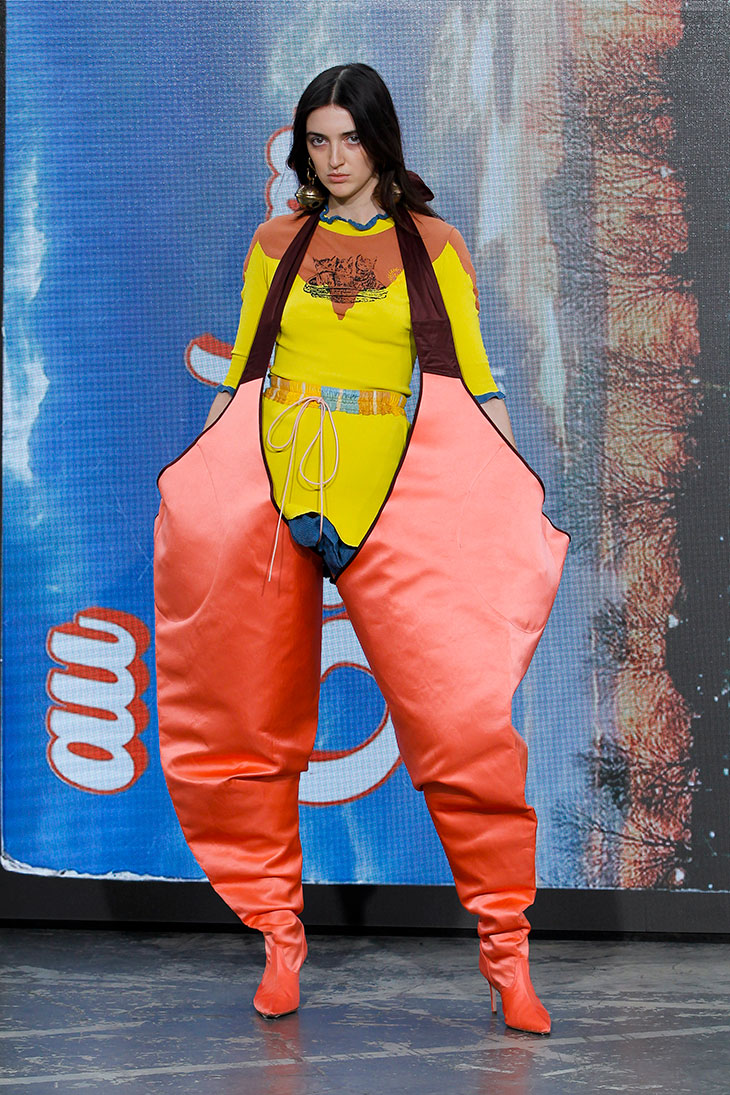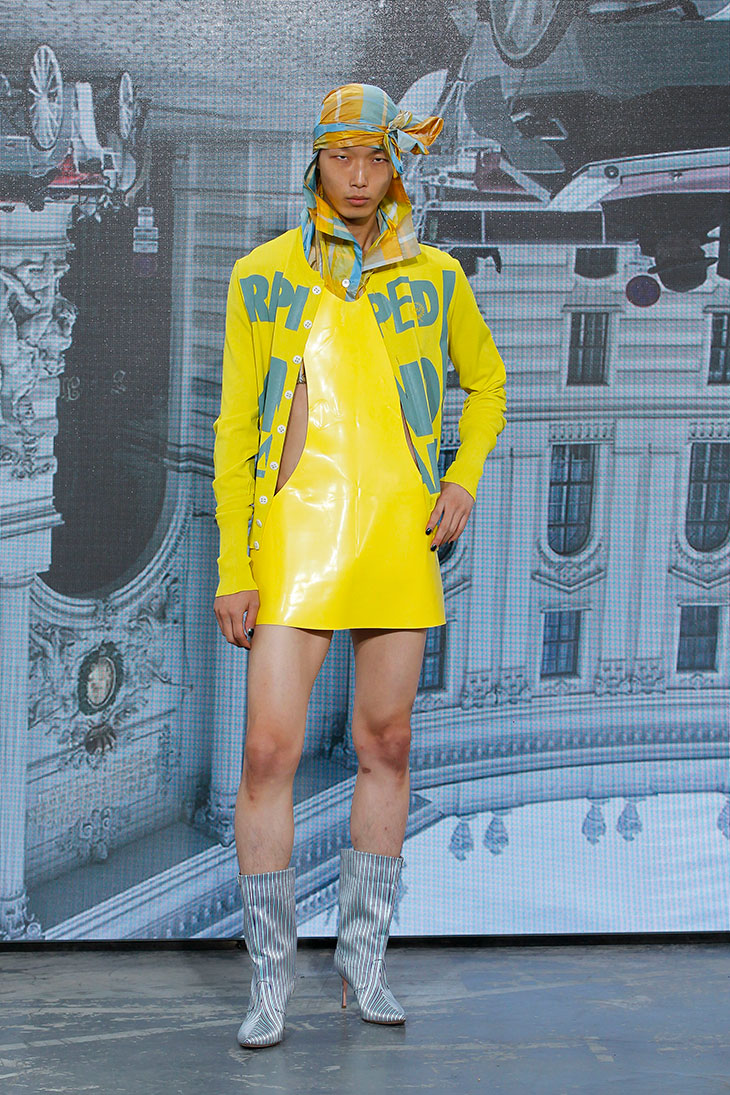 Theatre is a search for an expression that is directly concerned with the quality of living and, in that search, one can find great purpose.
– Peter Brook, theatre director.