Like simple pebbles that you get after rough rocks have been washed over and swept down the river. Discover the Comme des Garçons Spring Summer 2022 Ready-to-Wear collection revealed on Monday, October 4th, in Tokyo. This season, Rei Kawakubo sent a personal note, rather than a collection notes – My Present State of Mind (rather than a theme).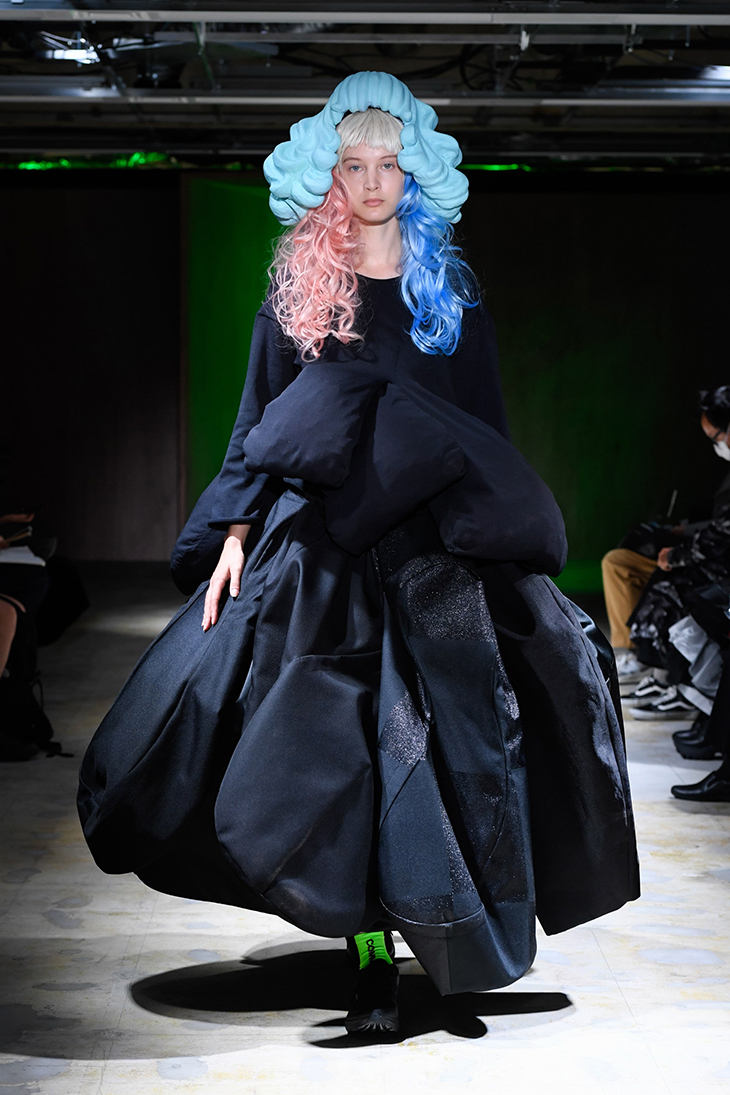 Instead, she made a list of things she feel we don't need these days, including:
..the making of intricate fabrics
.. the use of complicated colours…
..patterns which clearly define the body..
..details that emphasize the clothes..
..the intention to make clothes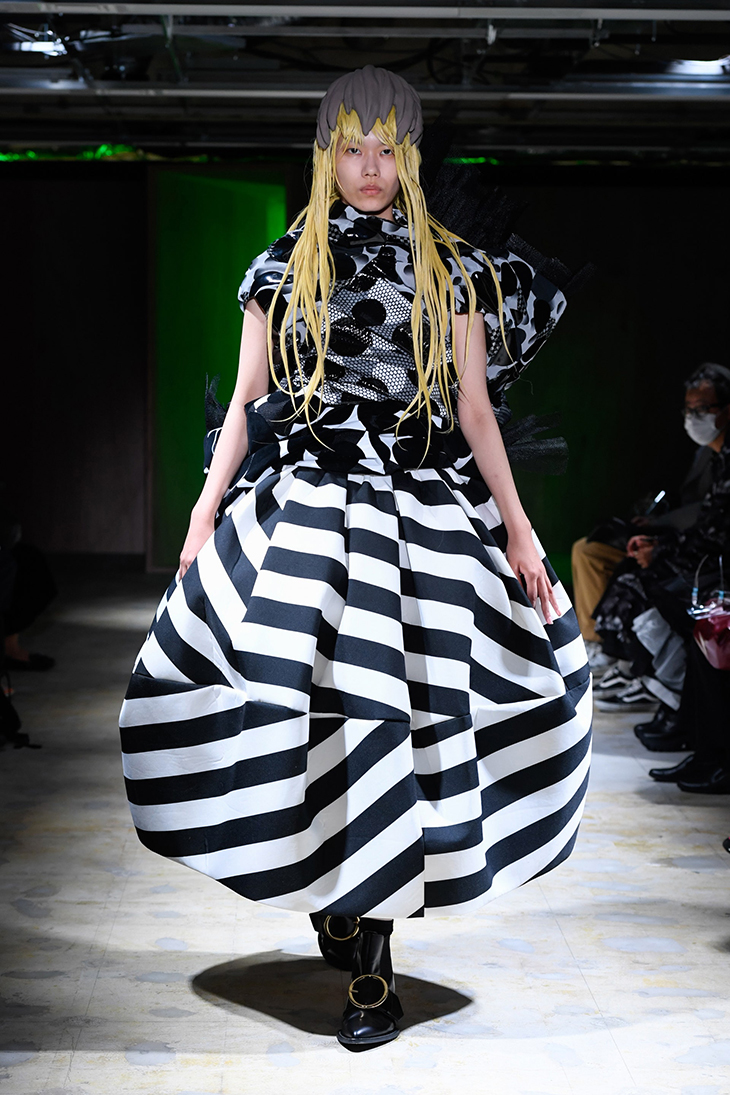 What remains in the end after getting rid of all these things is the strongest thing. Skipping the Paris Fashion Week this year, Rei Kawakubo showed a pared-down collection that puts the volume in its center, with sculptural shapes, prints and patterns.