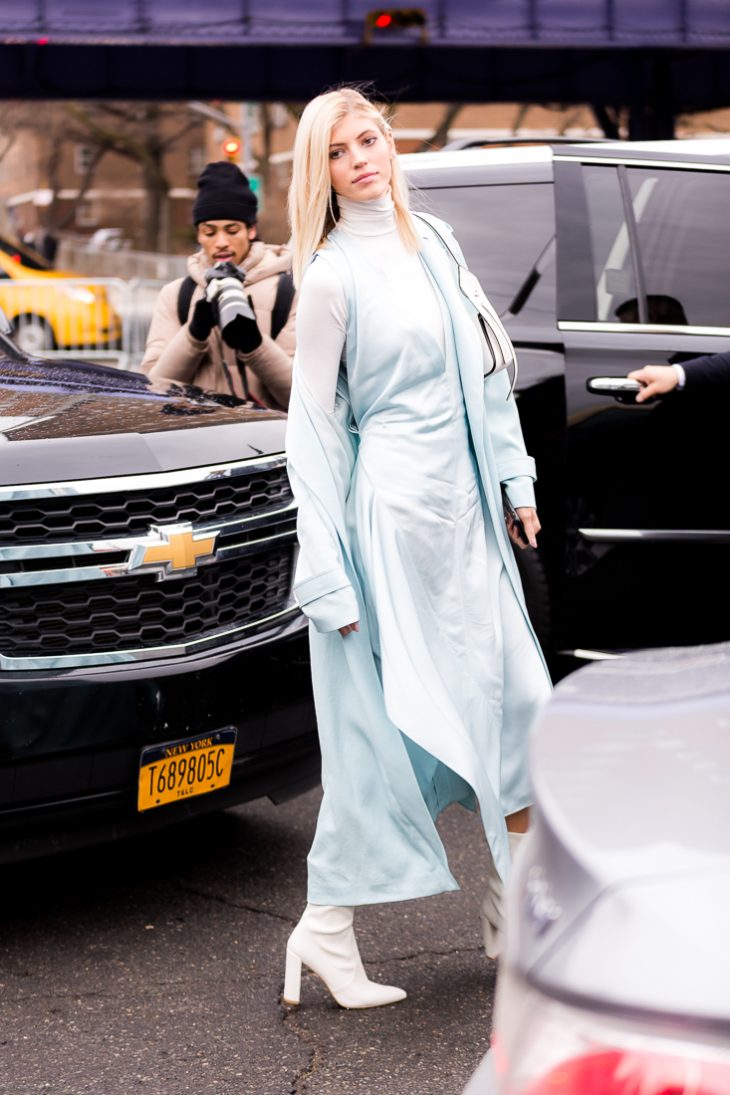 With the Fall 2021 lookbook officially out and the stunning new designs revealed during New York Fashion Week firmly embedded in our minds, there's only one thing we can do now. One by one, as a fashion-forward collective, we must descend upon the streets and make our voices heard. We're tired of dressing for tedious Zoom meetings enduring the equivalent of fashion mullets — our style renaissance is nigh!
Of course, translating today's haute couture into something wearable isn't exactly the easiest task to master. A single misinterpretation of an emerging runway trend can quickly go from chic and elegant to costumey and garish. No thank you. Because of this, it's especially important to know how to meld these gorgeous looks into your everyday style.
Done correctly? Iconic. Done wrong? Mortifying. You want to make people gasp in wonder and awe, not cringe away from you in second-hand embarrassment. If you're looking to stake your claim on the hottest pieces from these breathtaking collections, here are four simple ways you can incorporate them into your fashion ensemble and make them your own.
Make It Intentional
The number one rule of fashion is intentionality. If you look like you tripped and fell and accidentally landed face-first into a fluffy pile of tulle, you're going to look less Carrie Bradshaw à la Sexy and the City and more Lara Flynn Boyle circa the Golden Globes 2003. Same era, similar looks, but both are memorable for totally different reasons.
Complete your look with a bold lip, statement hair color (teal or amethyst, anyone?), and kitten eye, or pair it with dewy skin, a sleek French bob, and a signature scent like the spicy Xerjoff Naxos. No matter how you mix and match the pieces, your goal is to command respect and admiration when you walk into a room, but still look like you didn't try too hard. You got this.
Do Your Homework
Standing apart from the rest of the crowd in the latest looks can sometimes feel like a full-time job. It's more than flipping through the pages of a glossy magazine and circling the looks you like. It's also about culling through the style wannabes and parsing them from the up-and-comers. Two totally different crowds, but both also majorly relevant.
So what if your favorite indie blogger says Birks are still in style. Did you see them on the runway this season? If they're not on-trend, then don't let them trick you into splurging on them. Consider your closet as a closely-guarded treasure chest, and don't let any fake interlopers try to sneak in. Ultimately, you're trying to elevate your look, not dilute it, right?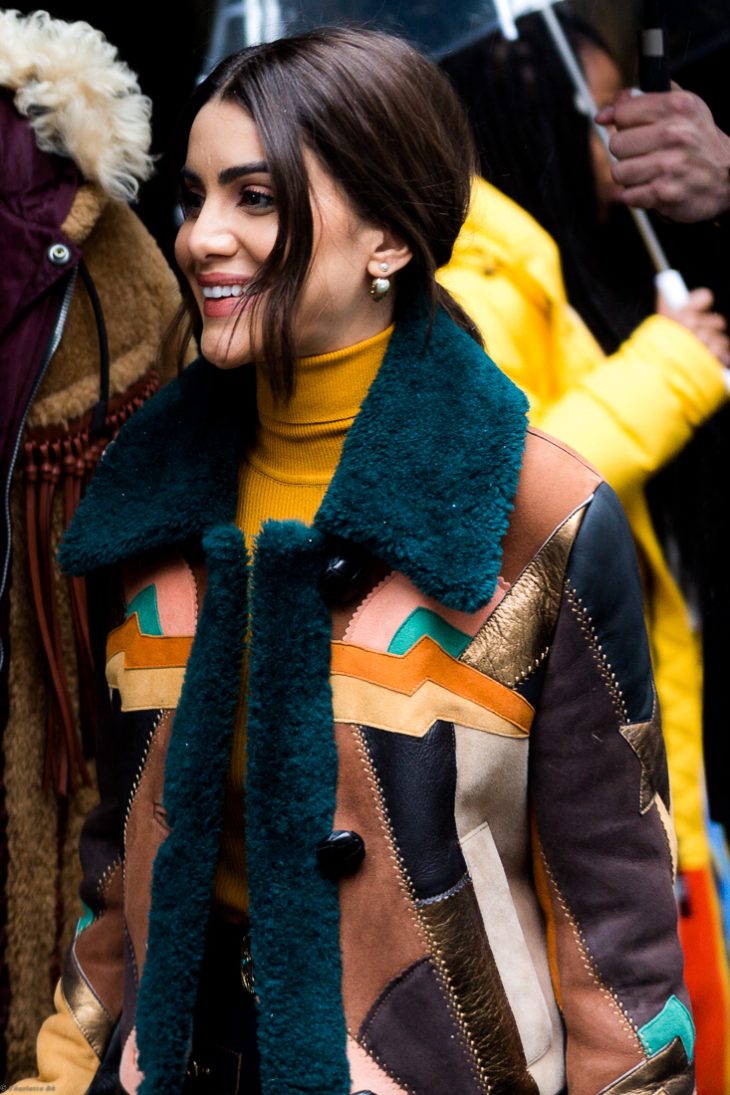 Consider Your Body
Look, we all know there is no "right" or "wrong" type of body. Tall, short, waifish, curvy — you can absolutely wear every trend right now, on the body you currently have, without needing to apologize for it. However (and this is a firm however, too), you also need to consider if the look fits your own modus operandi and meshes well with your overall vibe.
So what if you're a Rubenesque babe? Who cares if you're a petite style maven? Not us. But if you're constantly tugging on your sequined shirt (itchy!) or fussing with your leather midi-skirt (rides up?), everyone is going to know you're uncomfortable in your clothes. Have flat feet? Then set those mile-high stilettos aside and embrace the platform oxford. No shame, no pain… but all of the gain, darling.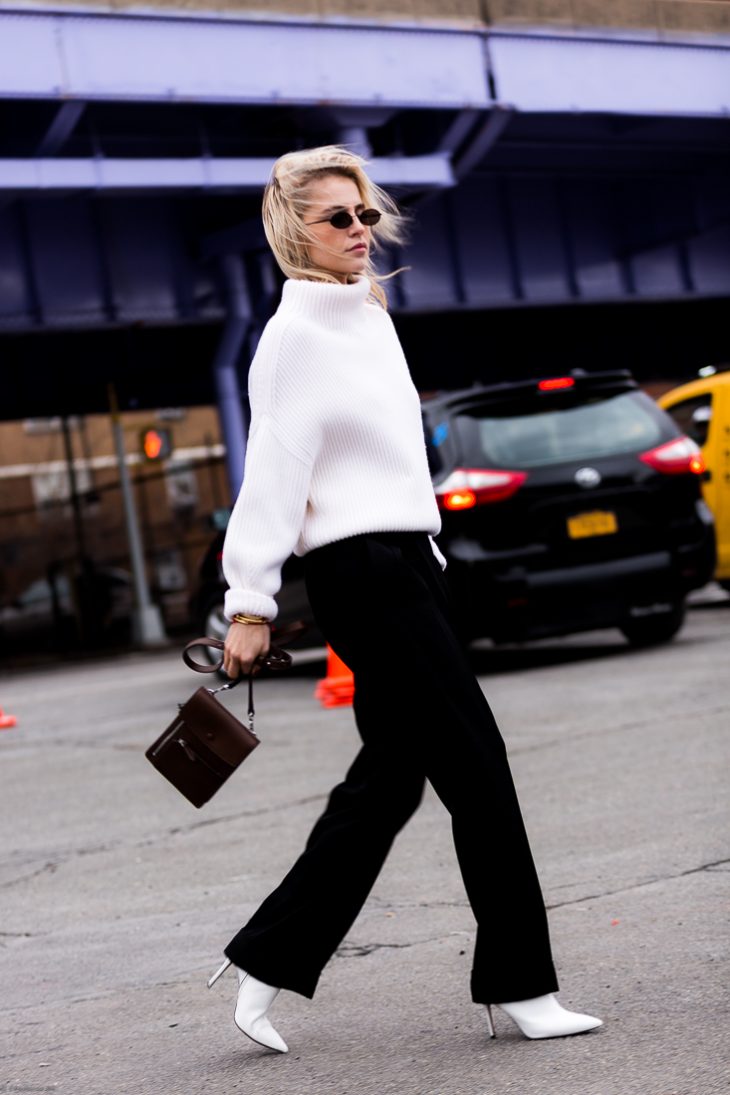 Start With a Few Pieces
Rather than rush out and scoop up all of the pieces you fell in love with, try to contain yourself. For now. This isn't an admonishment to exercise self-restraint and asceticism. Instead, it's a gentle caveat to remind you that you may not automatically know what pieces you want to wear and which ones you rather just admire from a distance.
Treat yourself to just a handful of pieces for now. Diversify your portfolio a little bit, too, so to speak. The last thing you need is a half-dozen bucket hats occupying real estate in your closet. Outwear, shoes, jewelry, a top, a bottom — pick one from each category, and make it yours. Know that you dig it? Then, by all means, you have our blessing and you can spring for more items.
The Fall 2021 look is a much-overdue breath of fresh air, one we're slowly letting out from behind our rhinestone-studded face masks. Gone are the days of dressing for the work-from-home lifestyle, and we're ready to take this season by storm. And by following these four fool-proof tips, you can ensure you look your very best in these trends — no matter what your unique style preferences are!
Images from NYFW Street Style Looks FW19.20 Part 02 – See the full story here