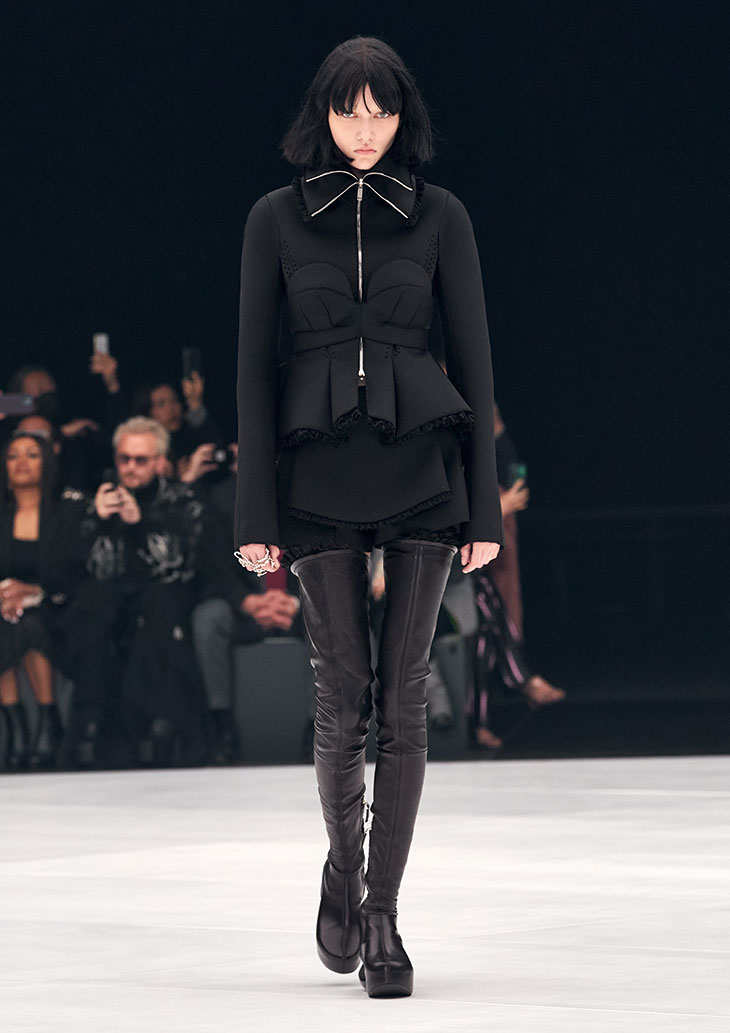 Discover GIVENCHY Women's and Men's Spring Summer 2022 collection by Matthew M. Williams presented during the recently wrapped up Paris Fashion Week. Mixing the luxury and utility, lavishness and austerity, the collection explores the tension between extravagance and discipline. With his first live show for the French luxury house, Williams try to show the emotional side of fashion that is sometimes forgotten in its confines.
For the Spring-Summer 22 collection, I wanted to build on the tradition of Givenchy's history while also really looking towards the future. To do this, I worked with people I admire across different disciplines who have truly unique perspectives including the artist Josh Smith, whose iconic work is incorporated throughout the collection, and the musician Young Thug, who created the entire score for the show. The collaboration and this collection offer people a remarkably immersive and special experience.
– Matthew M. Williams, Creative Director, Givenchy
Imperfect beauty and humanity are the leitmotifs of the collection, that bridges the classical, radical and practical. The silhouettes explore the tension between extravagance and discipline, traditional and contemporary approach. Material experimentation and construction of the silhouette is combined with an intense contrast in clothing that could only be achieved and exist now..
At the same time, the collection embraces tradition, the techniques of the salon and timelessness, proving that these distinct elements are not mutually exclusive. As always, at Givenchy, both classicism and subversion play a part.
This season Matthew Williams has collaborated with the American artist Josh Smith, who shares his interest in both the radical and the puritanical, of humble and homespun stencilling, printing and crafting. Williams worked extensively with Smith to realise designs with his artwork embedded. The artist's colour permeates the traditional Givenchy palette, with transformative, joyful effect, while his work featuring characteristic reapers, pumpkins and various personal 'totems' finds unmistakable form in clothing and accessories.
Matt showed up in my studio and we started cooking together…we made some delicious things. We burnt some stuff and that tasted good too. Matt took a to-go bag back to Paris and shared all of this with his sharp creative team. This collection is a miracle. The sky is the limit. Thanks for taking a look.
– Josh Smith says of the collaboration.