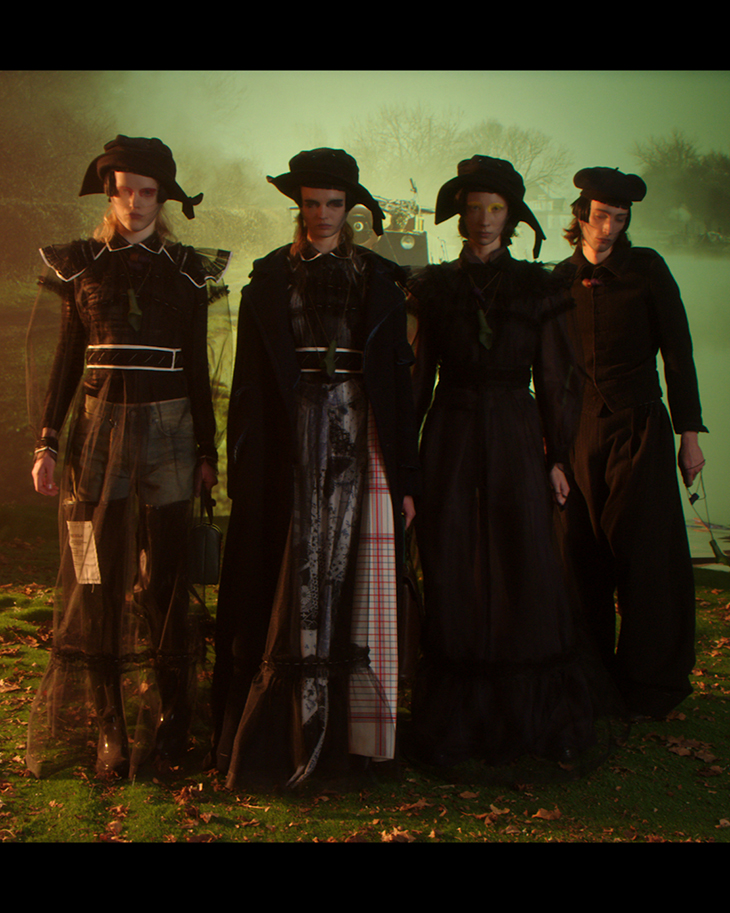 Revelry is a communal circumstance: a moonlit meeting of minds enraptured by shared beliefs and mutual intentions. Discover MAISON MARGIELA Spring Summer 2022 co-ed collection revealed on Monday, October 4th, during the recently wrapped up Paris Fashion Week. This season, Creative Director John Galliano observes the desires of a new utopian youth in the age of emergence. Invigorated by possibility, theirs is a buoyancy moved by awareness: a reverence for nature, time, and instinct, and a heroic hope for the future
Invigorated by possibility, theirs is a buoyancy moved by awareness: a reverence for nature, time, and instinct, and a heroic hope for the future. Drawing on the neo-alchemistic investigations proposed in the Artisanal Collection, creative director John Galliano develops the grammar of haute couture into Défilé expressions reflective of the power of nature and the passage of time. Echoing the dialogue between savoir-faire and prêt-à-porter, the collection film extracts the camera from the frames of the set and portrays an artistically industrial process. – from Maison Margiela.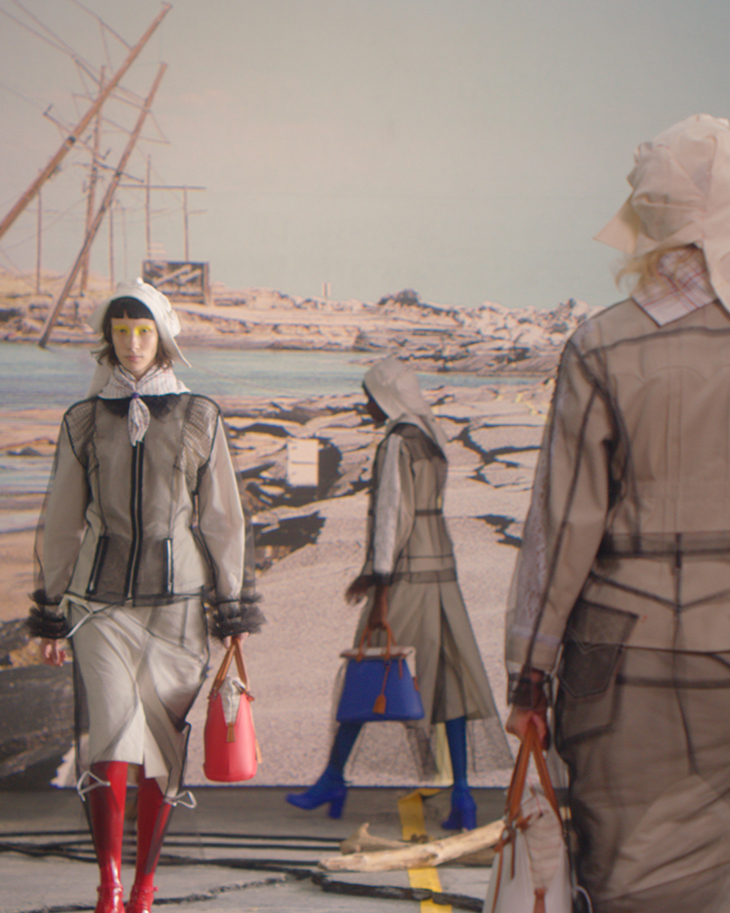 This season, Maison Margiela presented its collection with a video directed by Olivier Dahan and based on an original concept by John Galliano. It is a depiction of the revelries sparked by the collective courage of a new generation, elated by the ageless poetry of William Blake. From the mist of ambiguous times emerge heroic silhouettes: knights in a new sense of armour founded in community spirit, harmonious pursuits, and generational objects imbued with the illuminating soul of history.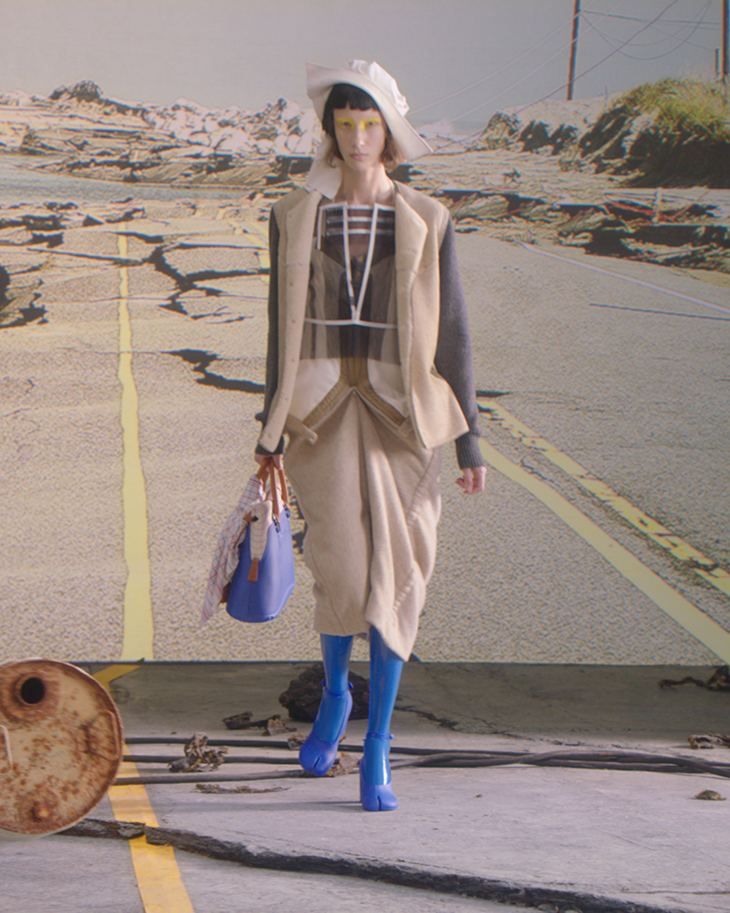 In the center of the collection is a reconnection with nature, expressed in anthropomorphic fable embroideries on knitwear, lingerie and socks; a sentiment further explored in codes from the coastal and maritime wardrobes. Herringbone greatcoats and anonymity of the lining dresses are entangled in coloured nets adorned with plume embroidery. A nod to the environmentalist pastime of magnet fishing – permit-based initiatives in which urban waters are cleared of polluting objects – the filtrage creates the illusion of three-dimensional shadow play. Loden coats placaged with denim jackets signify a new generation's re-valuation of the codes of the past.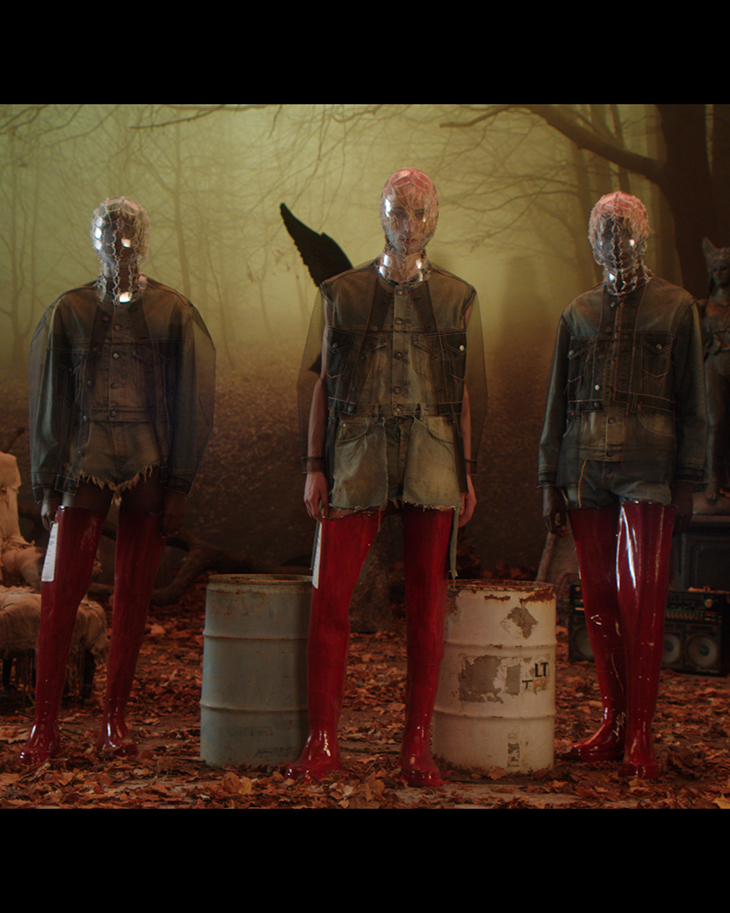 The collection adopts the Artisanal techniques, such as essorage, which evokes the trace of time in garments through enzyme and stonewash treatments. Adapted to Co-Ed, it erodes the colours of outerwear and tailoring, like the sable-coloured velvet of a padded coat that carries the soul of age. Lined in torchon – tea towelling fabric – overlaid with laced dévoré, it conveys a sense of inverted snobbery. It is a recontextualization demonstrated in 'poor' materials turned into desirable manifestations; or, the switching of adornments and underpinnings, like a humble toile coat lined in elaborate white-washed embroideries.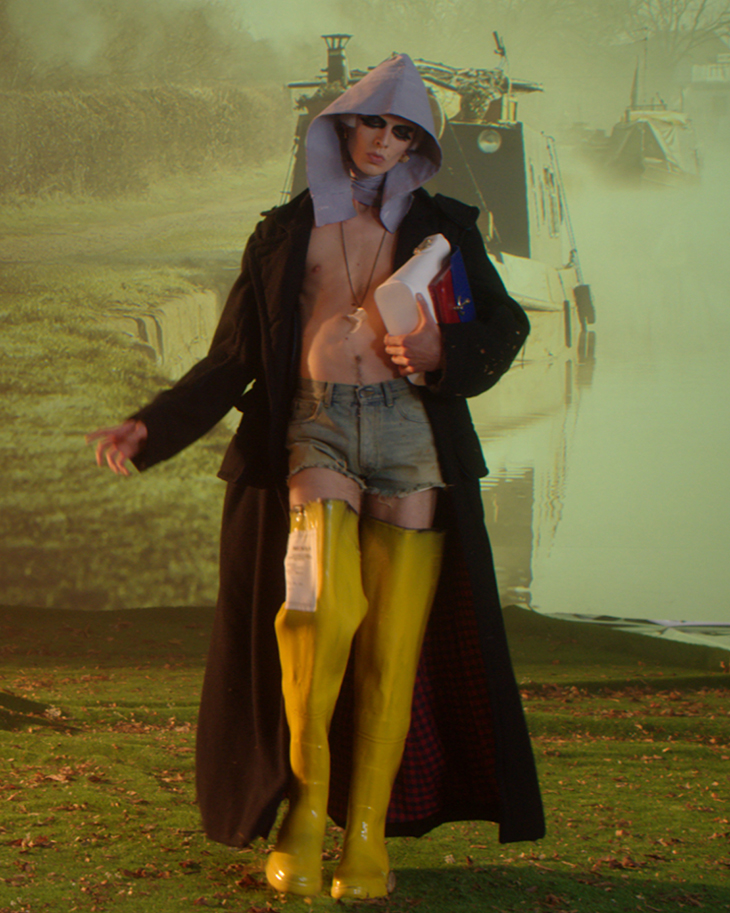 SEE ALL THE LOOKS: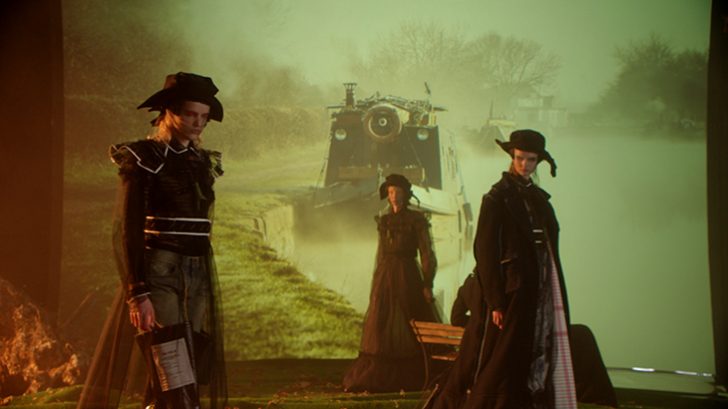 DISCOVER THE DETAILS: