MUGLER Fall Winter 2021 collection by Creative Director Casey Cadwallader presented with a show-stopping fashion film and digital lookbook. Cadwallader teams up for the dynamic fashion film with the Torso Solutions helming the direction.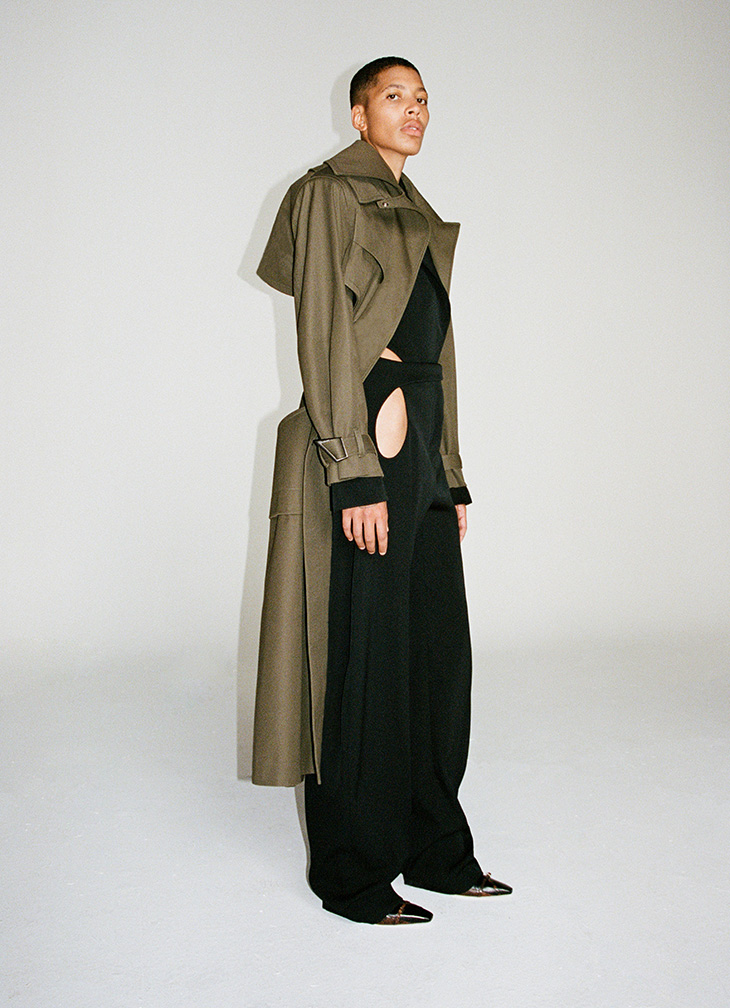 "The Fall Winter 2021-22 collection is revealed in a series of sleek vignettes that examine the tropes of the back lot, studio photography and the runway show by breaking the 4th wall and harnessing the power of the gaze. Catapulting backwards and forwards, swivelling and zooming in a constant game of inertia and perspective, adventurous camera work accompanies a vampish cast of Mugler characters spanning the ultra-famous to the entirely anonymous, from canonical supermodels to fitting models and new faces. Emphasizing the art of the pose, the reveal and conceal of flesh affirms Mugler's no-holds-barred celebration of the feminine form in all its glory," shares Mugler team.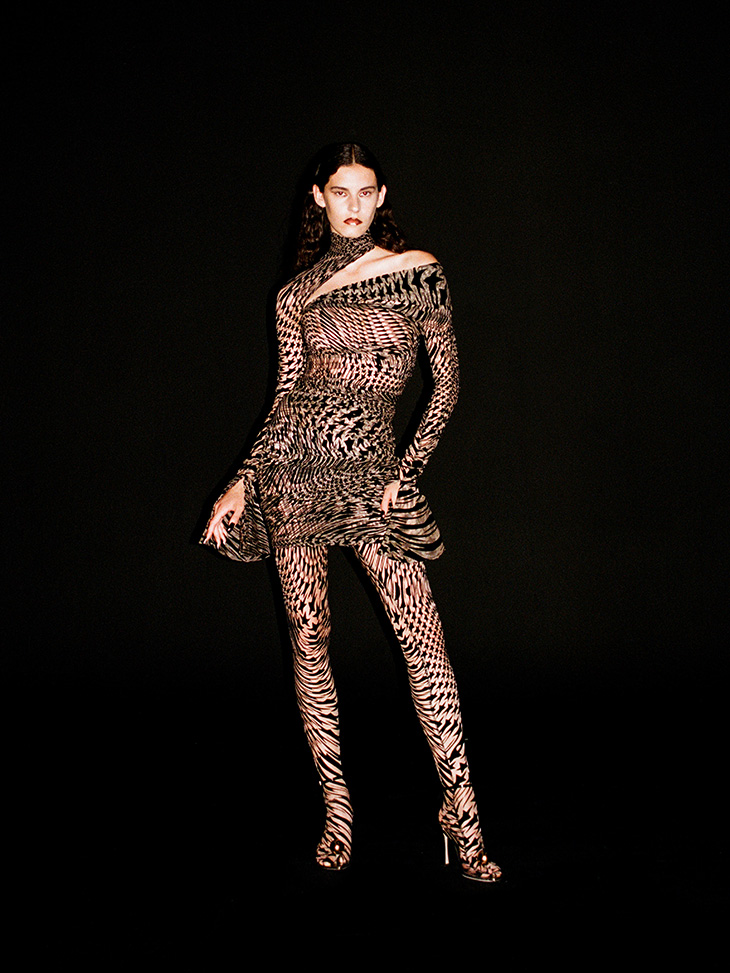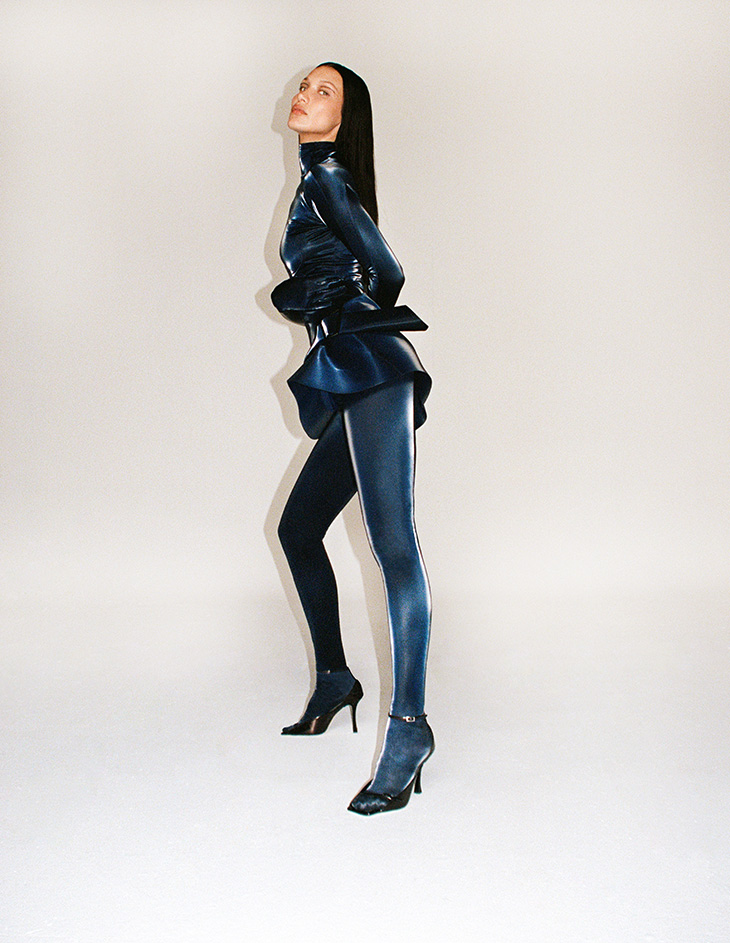 The phenomenal casting features the return of Dominique Jackson (star of the FX show POSE) and supermodel Bella Hadid, but also we have Lourdes Leon and supermodel Amber Valleta on the move for MUGLER.
Discover all the looks from MUGLER Fall Winter 2021 collection in our gallery:
Mugler Fall Winter 2021 by Casey Cadwallader, Directed by TORSO.
–
–
Creative director: Casey Cadwallader
Film directors: TORSO
Stylist: Haley Wollens
Casting: Julia Lange Casting
Production: Psycho
Producer: Idrissa Hanrot & Céline Quideau
1st director assistant: Didier Mallet
Photography director: Zack Spiger
Post production: Saint George Studio
Vfx supervisor: James Sénade
Executive producer: Bastien Harispe
Editor: Alexa Marie-Jeanne
Post-producer: Joyce Menger
Logo design: SUCUK UND BRATWURST
Set design: Thomas Petherick
Choreographer: Malik Le Nost
Dancer agency: Wedance agency
Music: TF
Make-up artist : Masae Ito
Hair Stylist: Charlie Le Mindu
Nails: Sylvie Macmillan
–
–
Featuring Cast: Sora Choi, Bella Hadid, Amber Valleta, Barbara Valente, Lourdes Leon, Ylang Messenguiral, Cyrielle Lalande, Jill Kortleve, Yilan Hua, Kai-isaiah Jamal, Haley Wollens,
Kayako Higuchi, Ariish Wol, Precious Kevin, Lidia Judickaite, Lala &ce, and Dominique Jackson.
Featuring Music:
'Premium defects' by FAKTHIAS & Lala8
'Debut' (FRNGE remix) by COBRAH
'Link up' by Tinashe
'Gloomy Jungle' by Dev/Null
'SAD GIRLZ LUV MONEY (feat. Moliy)' by Amaarae
'Jawbreaker' by Neana
'Tosse Break' by Tantão e Os Fita
'Magic Flutes' by Jon Mandabach
'Mal à dit' by Shannon
'Runnin' by Ms. Carrie Stacks
'Debut' by Cobrah, remix by FRNGE