Discover OLIVIER THEYSKENS Spring Summer 2022 collection revealed on Monday, October 4th, during the recently wrapped up Paris Fashion Week. This season, the Belgian fashion designer presented 22 silhouettes In the tranquil colonnade of Palais Galliera. The collection starts from the idea of a patchwork, from Theyskens' personal fabric archive. The timeless, malleable gowns are an exercise in balance, melding simple architectural lines with asymmetrical structures into symphonies of colours.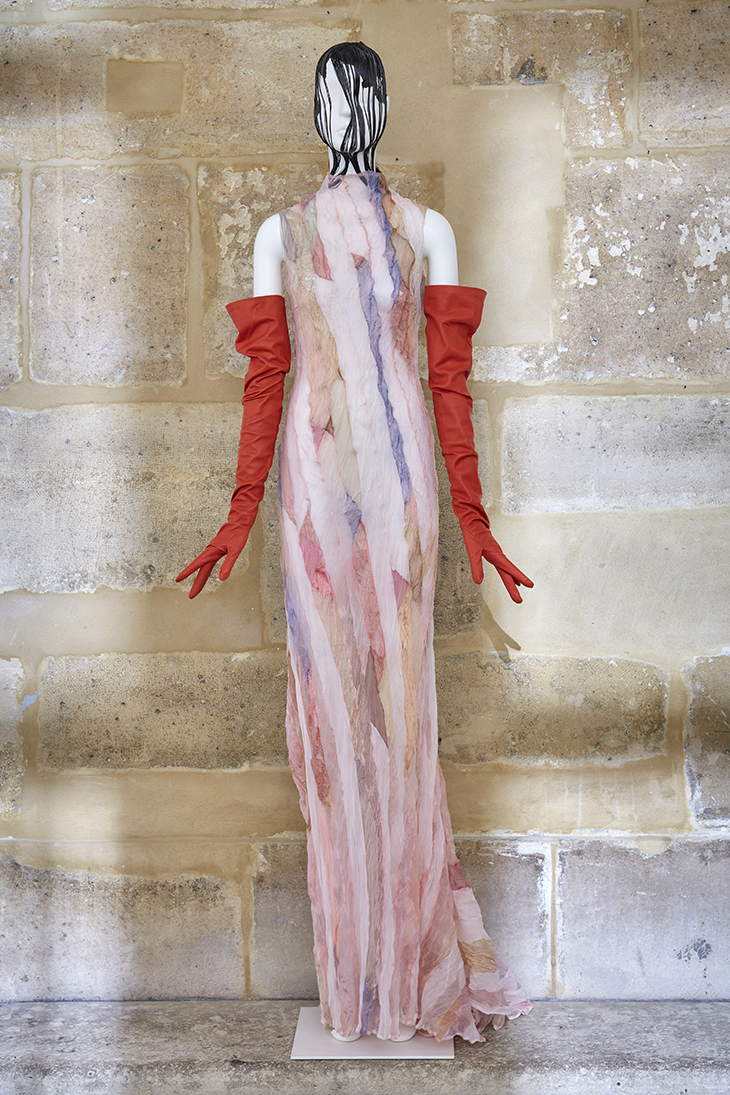 A kaleidoscope of textures and hues fuse in a harmony of light and reflection. A camaïeu of roses, shimmering changeant silks, flaming red and ultra-pink, a scintillating collage of black and a precious white palette are part of the range of tonalities. An abstract autumnal silhouette sides with a chimeric feather dress in earth-borne tones. Grouped in atmospheric constellations, the silhouettes explore different moods and typologies.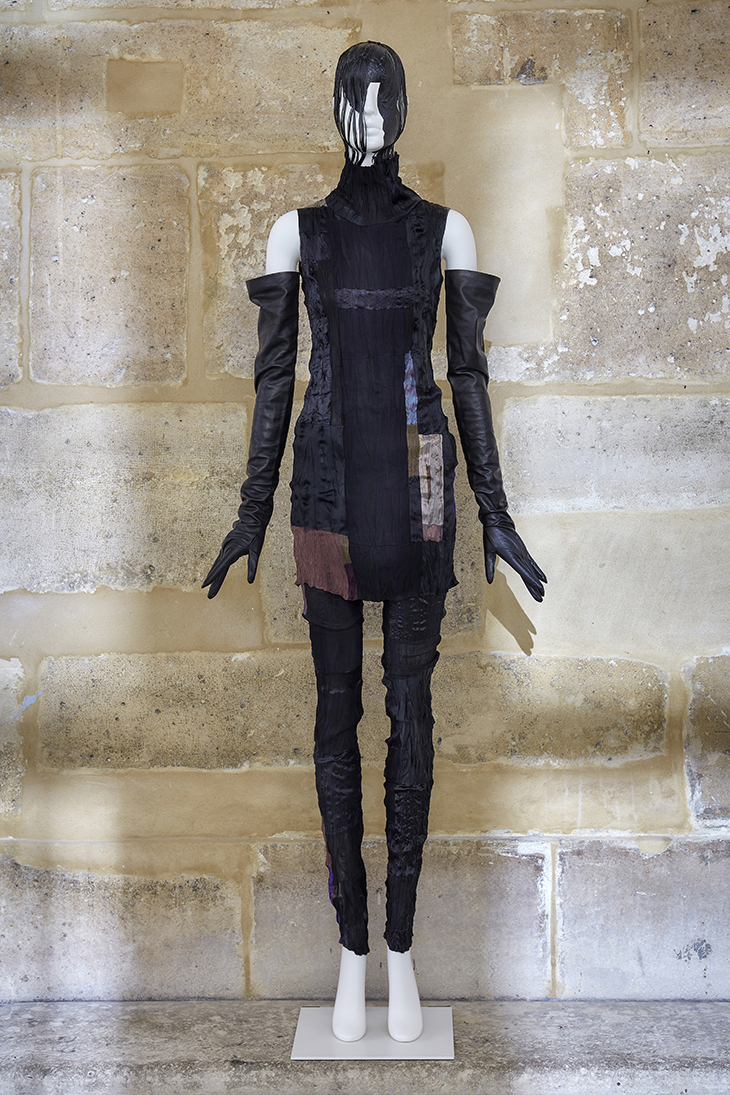 Unseen forms are accented with recognizable Theyskens signatures: long bias evening gowns with open backs, Victorian jackets, mini dresses and corsets
References include Japanese kimonos and Boro fabrics, worn, mended and ennobled lovingly for the duration of the wearer's lifetime. The fragility of Egon Schiele's aquarelles is mirrored in ephemeral blouses in faded pinks and ombré shades that envelop the body. One liquid and transparent composition is reminiscent of Millet's Ophelia.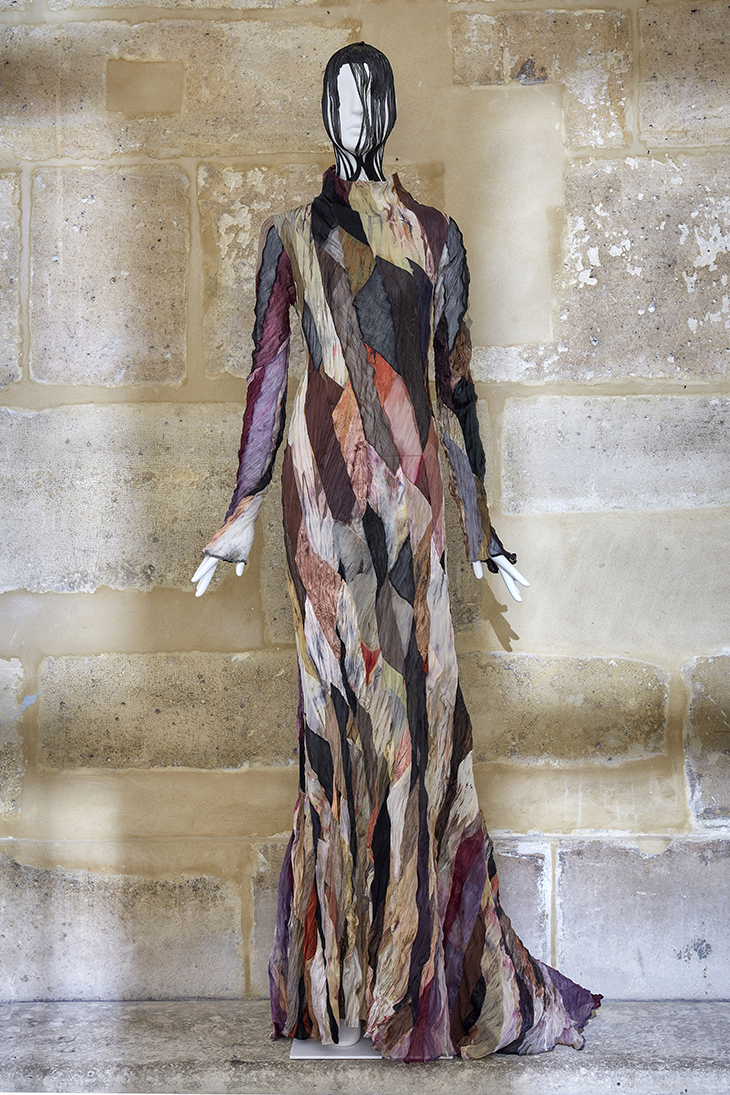 Having had the time to select the most exquisite fabrics he collected and surrounded himself with over the years, Theyskens composes new work, sculpting them on the body in a unison of mind, hand, body and garment. A collection speaking of hidden memories, sentiments and intimate gestures. – from Olivier Theyskens.