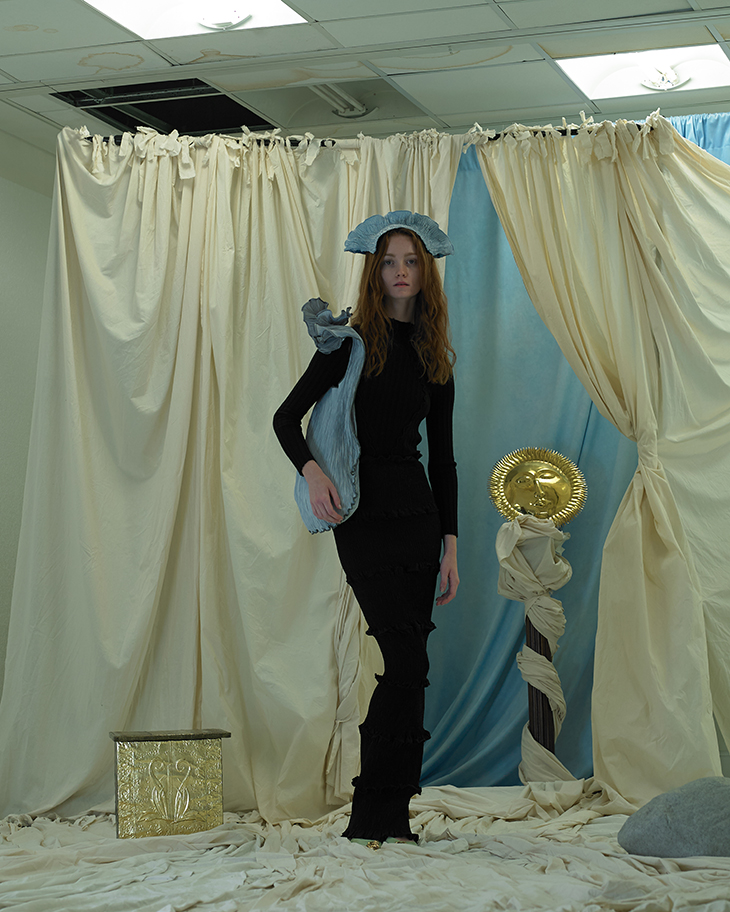 Made for modern posture, dedicated to nature's precious elements. Discover the PEET DULLAERT Spring Summer 2022 womenswear collection entitled "Forward thinking savoir-faire". Providing a pure connection between the wearer and the garment, the collection continues Peet Dullaert's focus on individuality to deliver a freedom of movement that is so essential today.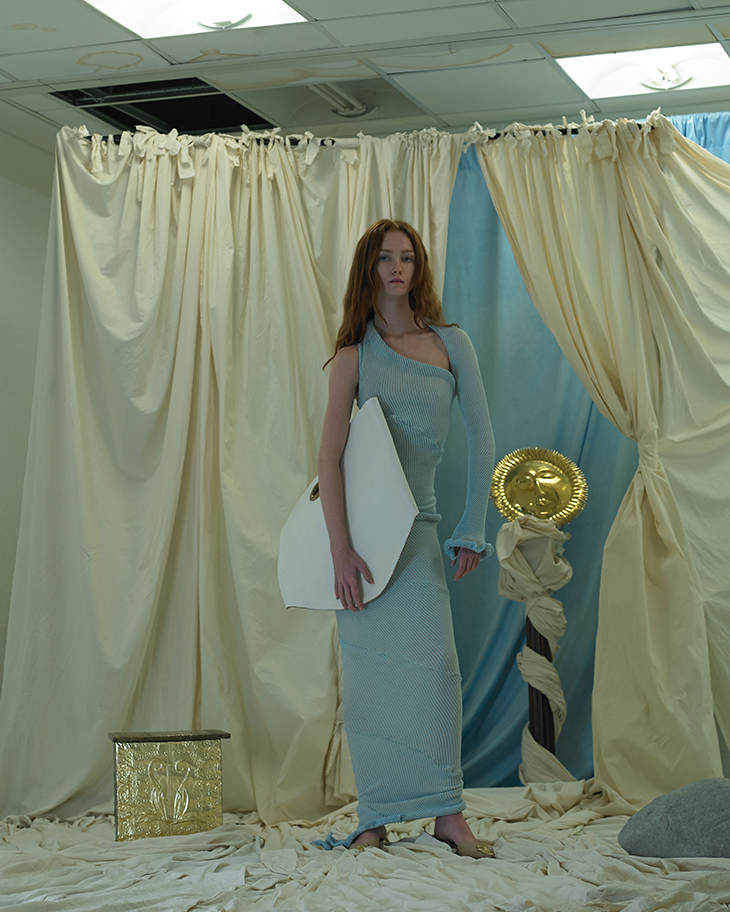 Modern cuts are tailored to embrace and flow around the body, fit today's posture, comfort and movement. With a high regard for creation, designs find their origin using drape-techniques and materials to form and refine contemporary, individual and liberating shape before a pattern is created. Delivering a responsible alternative for luxury fashion, PEET DULLAERT has collaborated with TENCEL™ Luxe a revolutionary sustainable alternative to silk that is biodegradable and registered with the Vegan Society, since their inception, and partnered to develop a series of exclusive pieces as part of the SS22 collection.
These unique designs are made with a revolutionary sustainable alternative to silk, that is biodegradable and registered with the Vegan Society. "The origins of TENCEL™ Luxe is fascinating and inspiring to me, one filament at the base of it all, created in such a revolutionary and sustainable way," said Peet Dullaert, whose creative studio is now based in London following the move from Paris earlier this year. "What I feel connects us with TENCEL™ is our dedication and focus on responsible and modern design with forward-thinking savoir-faire, and our partnership enables us to create a better world together."
Discover reinterpreted signature suiting, flou-tailoring and re-invented Techno-pleat design. Shape and texture are crafted via Artisanal fabric manipulation resulting in unique surfaces honouring nature. Bags, mules and jewellery, reminiscing intuitive pure forms and signature embellishment graced in Chrome and hand plated 24K gold. Luminous iridescent beauty. A collection connecting with precious elements of nature.