Discover Schiaparelli Spring Summer 2022 collection "The Surrealist's Holiday" presented via digital lookbook, during the ongoing Paris Fashion Week. This season, Creative Director Daniel Roseberry was inspired by the woman behind the Maison, Elsa Schiaparelli. He asks the question – who was she at home, or on holiday? This collection offers a suggestion. on one hand, there is Elsa in the city and on the other hand, there is Elsa on holiday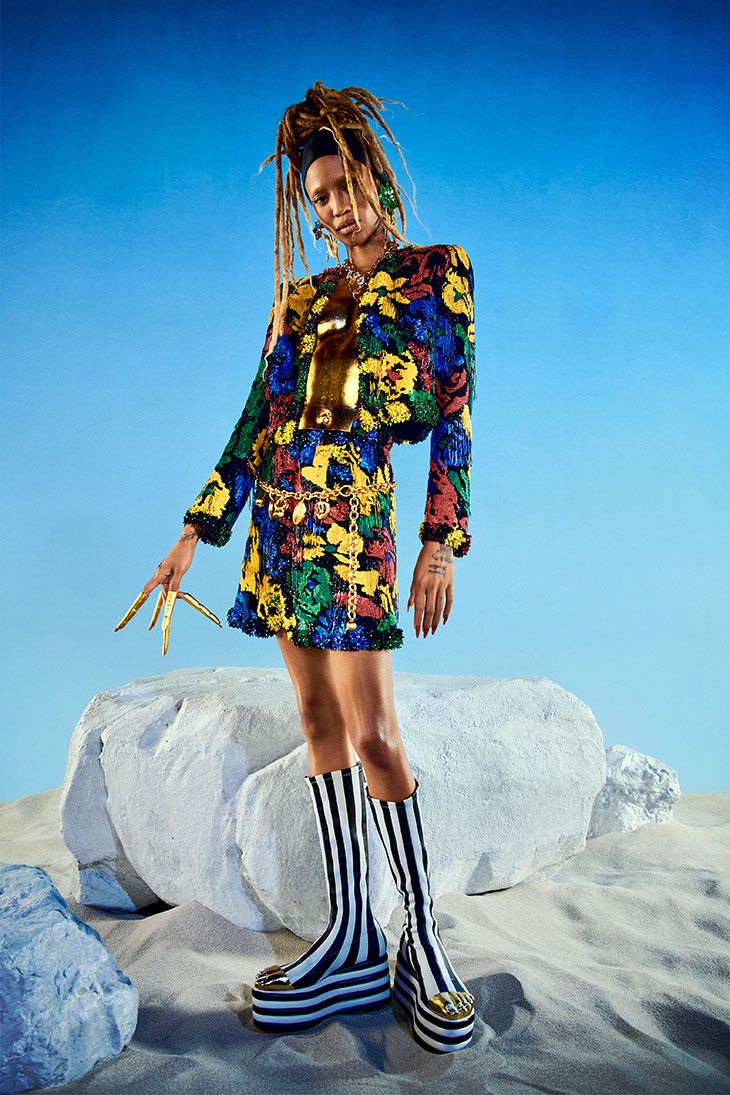 The term "psycho chic" may not have existed in Elsa's time—nor, admittedly, now! —and yet it's how I always explain her and her vision to myself: this was a woman fascinated by the dawning of the technological age, of advances in fabric and engineering, of the avant-garde in film and art. She was a patron of the arts, and an artist herself, but she was also a scientist of a kind, someone who celebrated innovation and progress of all kinds: creative, social, cultural. – from Schiaparelli.
Elsa in the city wears the Surrealist jewelry, the playful, pliable fabric breasts, the exaggeration and displacement of body parts) meet twists on classic '70s-era French ready-to-wear language—horsebit closures are re-imagined in Schiaparelli hardware; the classic miniskirt-and-jacket set is remade in white denim, trimmed in crispy patent leather; a floral print is remixed into a slouchy, sequined pantsuit.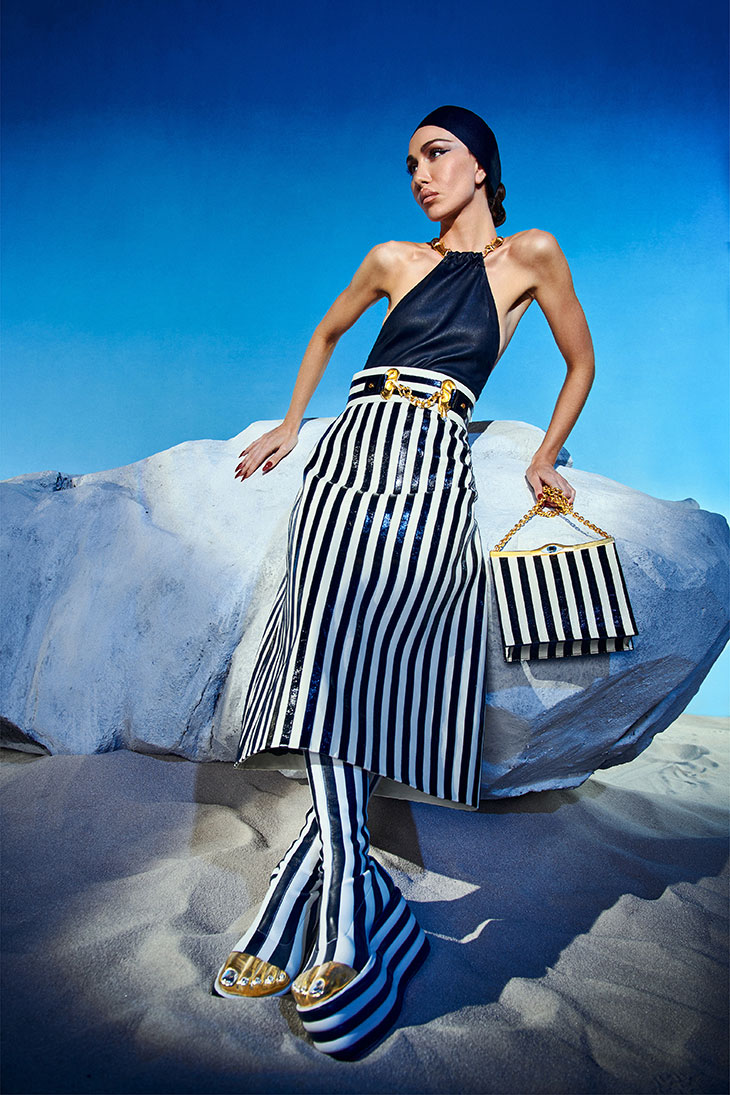 Elsa on holiday wears the pieces for a literal escape, but also an escape from reality, a wardrobe for a Lynchian landscape, where the imagination can roam without boundaries. For this state of being and mind, there is fantasy swimwear, like a multicolor striped knit onesie made of dry hand mercerized cotton; or a fluid, black silk dress, one that appears to have been draped directly on its wearer; or a sweeping belted caftan made of tropical silk viscose, its red-and-white stripes nodding to the iconic beach umbrellas that, in summer, adorn the Mediterranean coastline.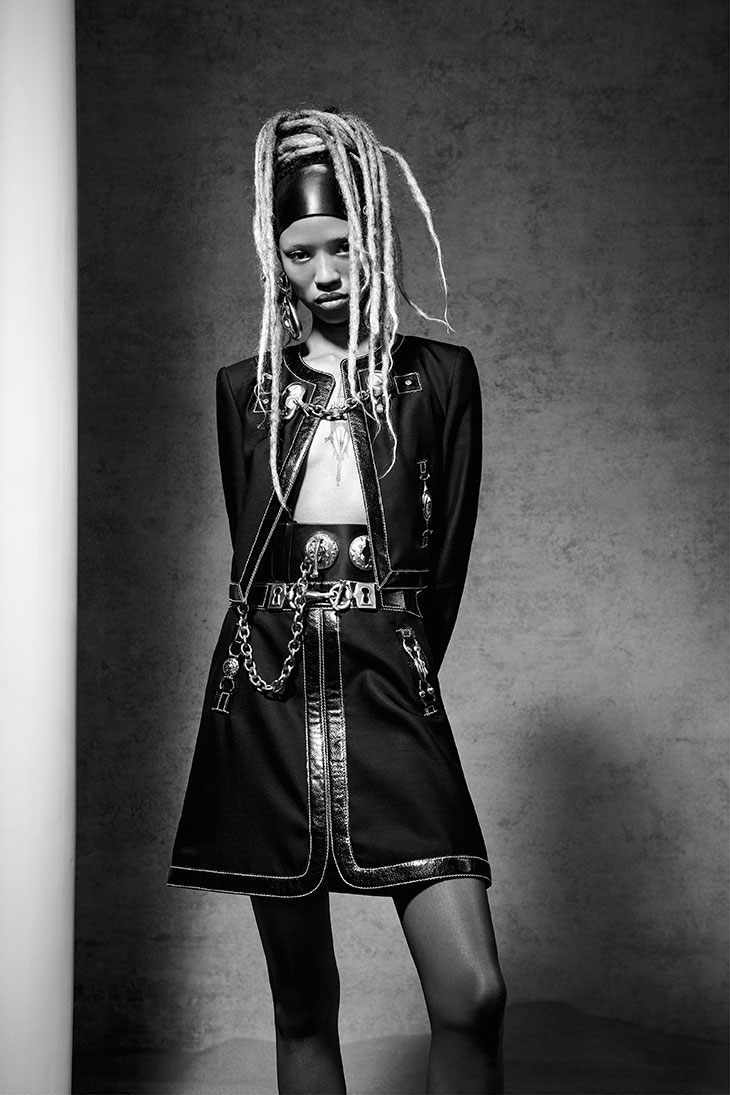 So who is City Elsa and Seaside Elsa? She's refined—but barbaric. Chic—but a little vulgar. Conservative—but uninhibited. Tailored—but also relaxed. Private—but also performative. These dualities were what made Elsa who she was, but they're also what makes every woman who wears Schiaparelli who she is as well. She's irreducible, and because of that, inimitable. She remains who she is—even when no one's watching. – from Schiaparelli.