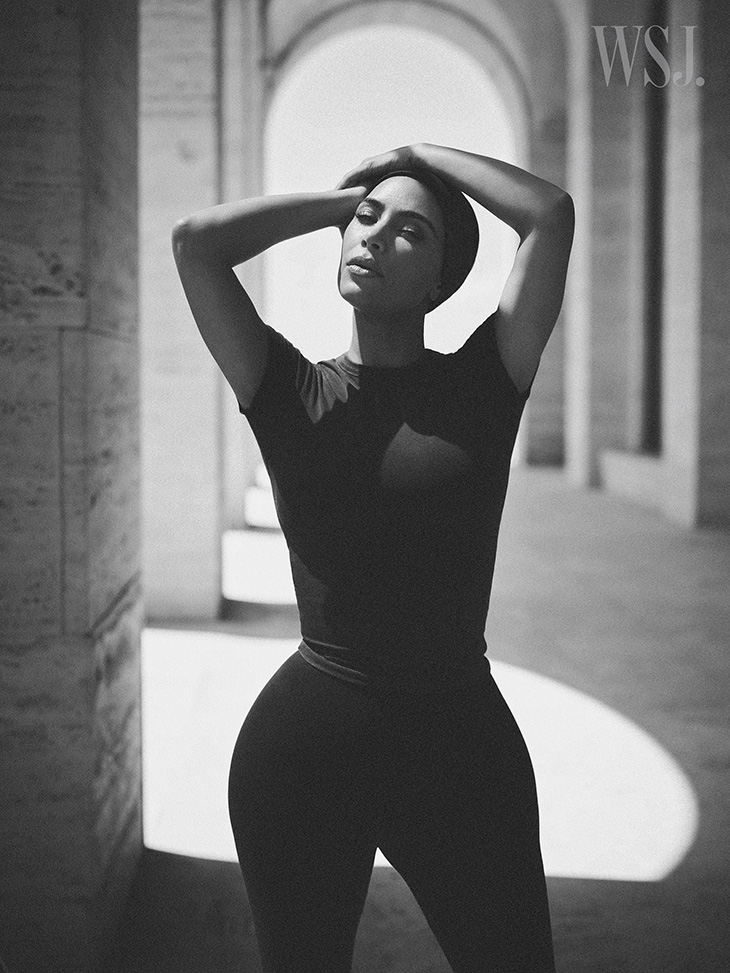 Kim Kardashian West is joined by Fendi's Kim Jones for the November cover of WSJ. Magazine themed this month as the Brand Innovator issue. This is the first time we are to see the Skims X FENDI collection, which was reported on by DSCENE earlier last week. KKW will join 7 other cultural ground-breakers at WSJ. Magazine's Innovator Awards virtual presentation on November 1st at 8:00 PM EST.
KKW was photographed in SKIMS x FENDI in Rome at FENDI's headquarters by Annemarieke van Drimmelen.
Discover more of the SKIMS x FENDI collection and the exclusive highlights of Kim's cover feature by renowned fashion journalist Christina Binkley and a video prepare by WSJ.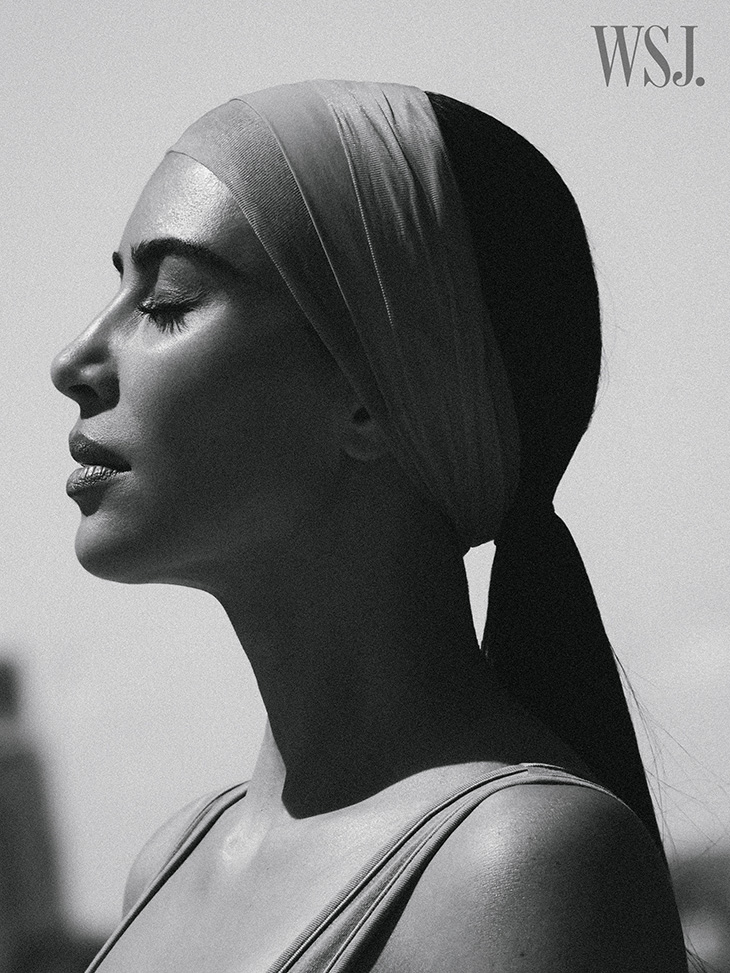 KKW on building a corporate enterprise: "I hope so," she replies when asked if she intends to develop a broad corporate enterprise. "But I think of it more on the day-to-day. I'm just like, this is my vision. This is what I want to get done. If it turns into this huge beauty conglomerate? Oh, my God; that's so amazing! Obviously, it's everyone's goal. You want it to be as amazing and huge as possible."
KKW on her packed daily schedule: "My days are completely micromanaged to the minute," she says. "In order to get away from the kids, I will go into my office at my house and study. And then working on beauty and rebranding and Skims, constantly, I'm always in fittings and fabric meetings. My days are pretty full…. And that's it. I love to be home; I love my weekends at home."
Is she a workaholic? "I know, I know, I am," Kardashian West says. "I get a lot of my work ethic from my dad."
KKW on continuing to depend on Kanye West's design council: She has been working to streamline and upgrade her own brands lately, thanks to advice from her husband Kanye West, the musical artist and Yeezy designer from whom she led for divorce in February. West, she says, looked at the forest of her various brands and has advised her to simplify.
"He expressed that there were too many branding situations. He's always super simple," she says. "I really wanted to condense my beauty brands. I wanted one place, one website, where everything can live."
KKW on Kanye West: She and West remain close and are also business partners. "He has a piece of Skims himself and gives [the team] inspiration but also information," she says. "I think he enjoys the process.
"Kanye will always be the most inspirational person to me," she says.
KKW on shuttering her Coty brands for relaunch: "I want to really launch an entirely new beauty brand," she says. "I learned so much that I'm excited [to put out] a brand that has all the new information that I know. I feel like it's going to be my baby, I'll have my beauty brand and Skims. I can really nourish it and flourish it more if it [were] all condensed into one."
KKW on brand building early in the beginning: "It was just whatever the feeling was. We were like on a collection basis," she says. "I didn't know the business so I didn't know how you could evolve."
She's now learning about the difference between ready-made packaging and the more luxurious look of custom-tooled designs. "I did what I could at the time," Kardashian West says of her early packaging.
KKW on her seeming style shift this summer: The style shift was temporary. "I had a few moments. I had some fun," she says. "But I'm back to minimalism."
KKW on being her own fit model: "I really like to be a fit model…I need to feel it," she says. "I probably do so much more work than people assume, that might not even be necessary at this point. But I do it."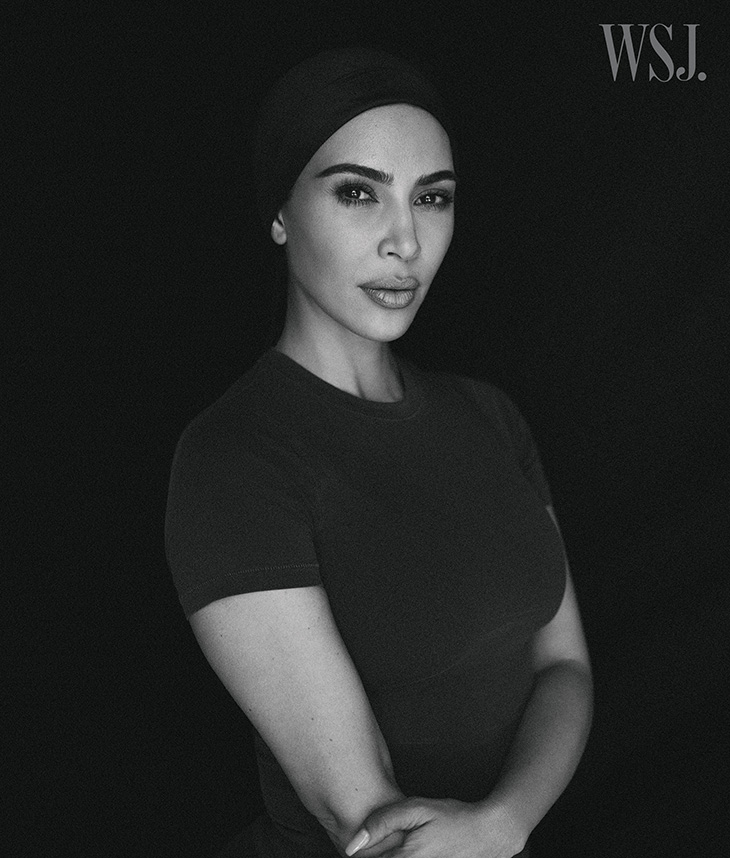 KKW on the genesis of Skims x Fendi: The Fendi collaboration came about as a result, she says, of her friendship with Kim Jones. She heard that women in his office were fans of Skims. "So I sent him a bunch," she says. Jones flew to Calabasas to discuss a collaboration in December 2020.
KKW on Skims plans: Kardashian West says she is not thinking about adding ready-to-wear to Skims. "Not that we have discussed. That's definitely not part of the plan, definitely not in the next couple of year[s]," she says. She is, though, intending to bring out more workout wear ("yoga-ish," she says).
KKW on taking over for her mother as family manager one day: She now weighs in on most of the family's deals jointly with Kris Jenner. "If there's a deal, it's always my mom, me and our attorney talking it over," Kardashian West says.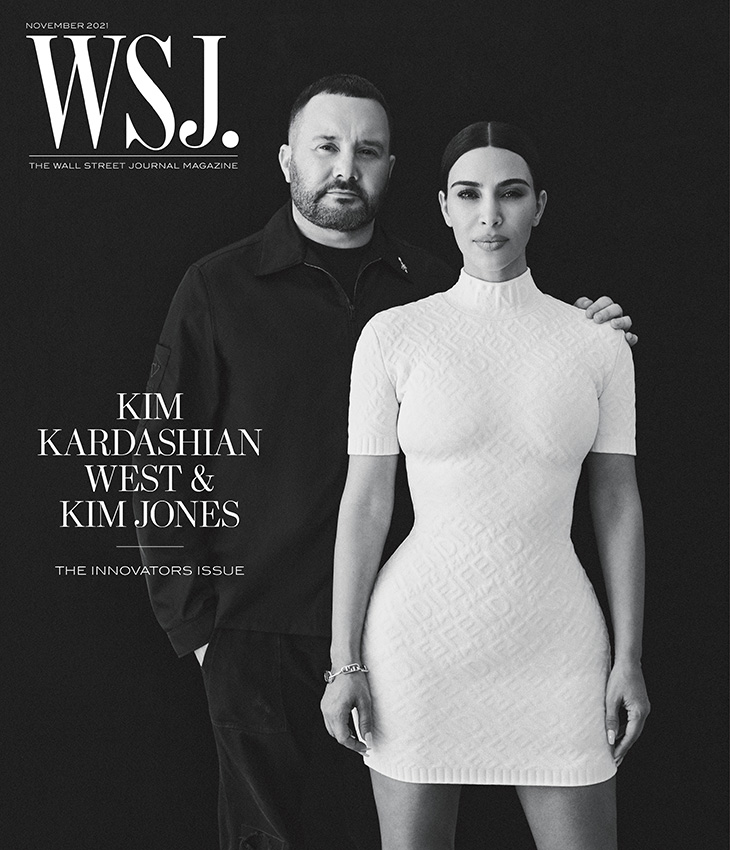 People close to the family expect her to take the reins when Kris, 66, one day retires. "We've talked about it. I would assemble a team of people to take over," Kardashian West says. "I hope it doesn't happen for a really long time, because I'm really busy."
KKW on her future in law: "We talked about it for sure when I was in college, but I wasn't that serious," she says. She recently failed some introductory bar exams and concedes that she has a lot of work in front of her: "I do have aways to go."
"Hopefully one day I can start a law firm where we can help people pro bono and hire people who were formerly incarcerated," she says of her longer- term goals.
KKW on her future: "I don't see me floating on a yacht," she says, noting that her grandmother retired in her early 80s. "I think I'll always feel good when I'm working."
All Images by Annemarieke van Drimmelen
Styling by Giovanni Dario Laudicina
Discover the full story on WSJ. web page.