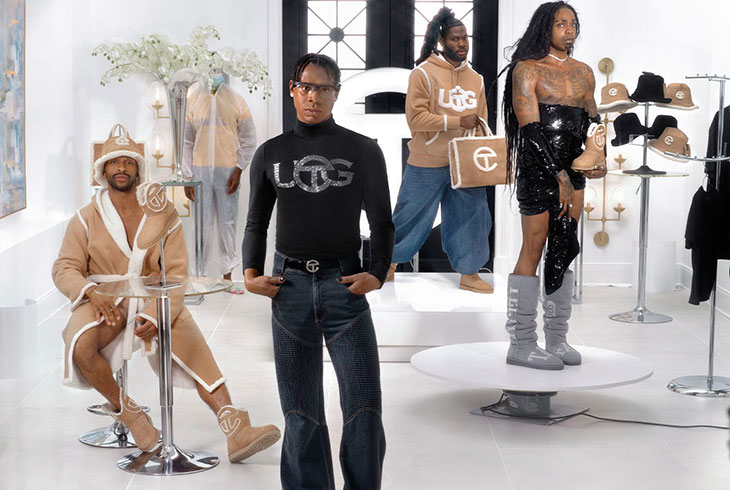 This Fall, Ugg and Telfar are back for a second collaboration of cold weather pieces, featuring old favorites and several new items.
Building on last year's collaboration, the second launch pays the homage to the California-based, UGG's iconic Classic Short and signature sheepskin material, as well as the New York-based, Telfar's iconic unisex shopping bag. Real recognise real.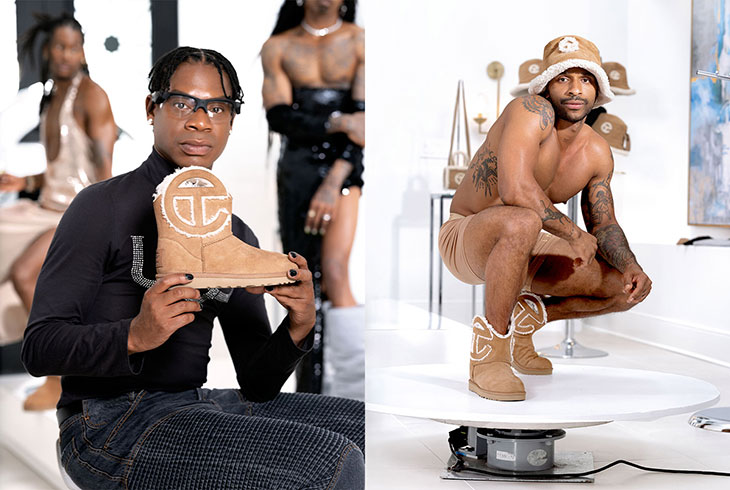 The collaboration between Ugg and TELFAR seeks out a rare place where the unexpected meets the inevitable, and the coveted meets the available. The forever comfortable collection includes fuzzy bucket hats, shearling hoodies, a crystal logo T-Shirt and even underwear. The message is live comfortably, head-to-toe, all day, everyday. Hold a hug, wear a hug, step into a hug with Ugg x TELFAR.