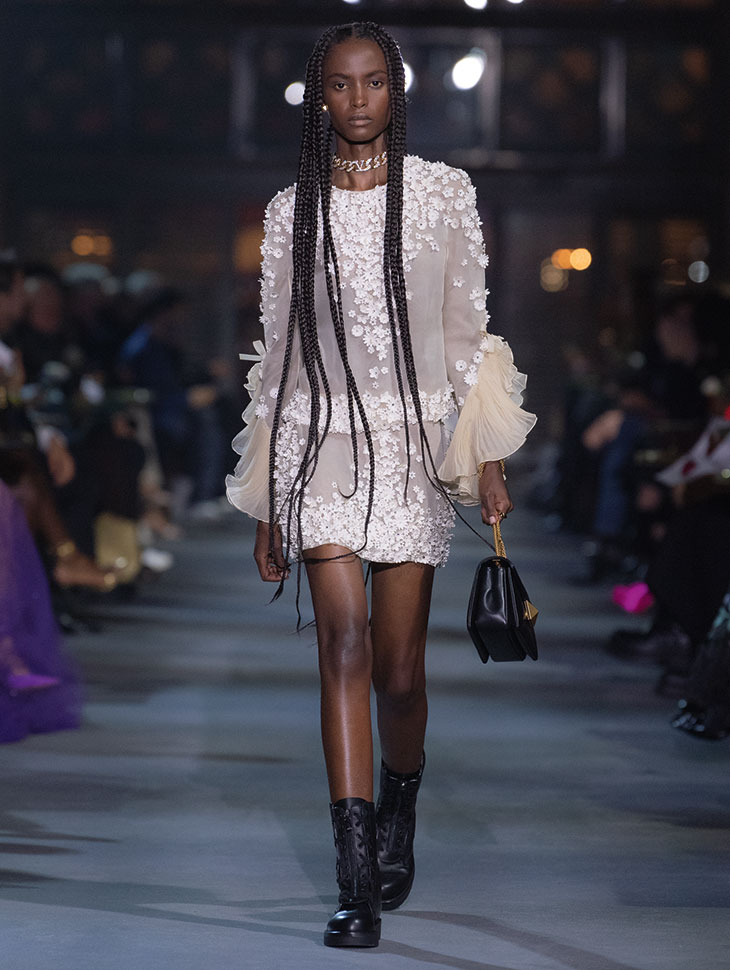 Fashion is imagined in the studio and created in the Atelier, but it is on the street that it becomes alive and real, meeting the imperfection of existence, day after day, lit by the unique identity of the wearer. Discover Valentino Spring Summer 2022 collection revealed on Friday, October 1st, during the ongoing Paris Fashion Week. This season, Creative Director Pierpaolo Piccioli decided to take over the marketplace at the Carreau du Temple, as well as the neighboring cafés and restaurants to present his new collection.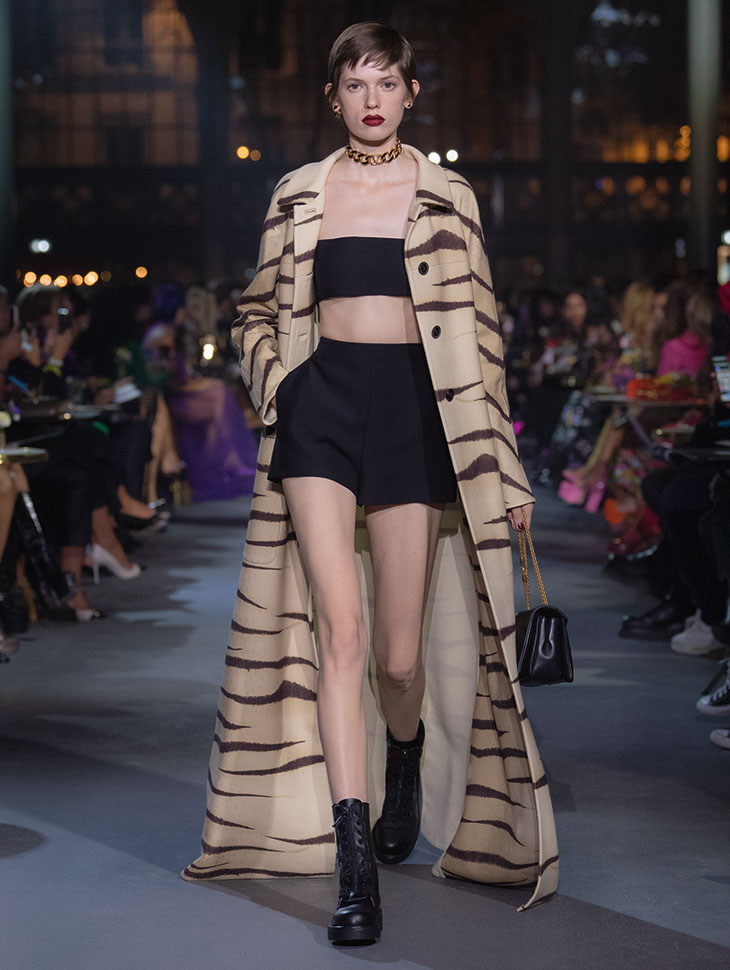 The Creative Director Pierpaolo Piccioli keeps resignifying the Valentino signs. In a tenacious quest for life and truth, which is essentially the urge to root a rich heritage in the present time, he meets, and not only symbolically, the street, with its varied and magmatic humanity. – from Valentino.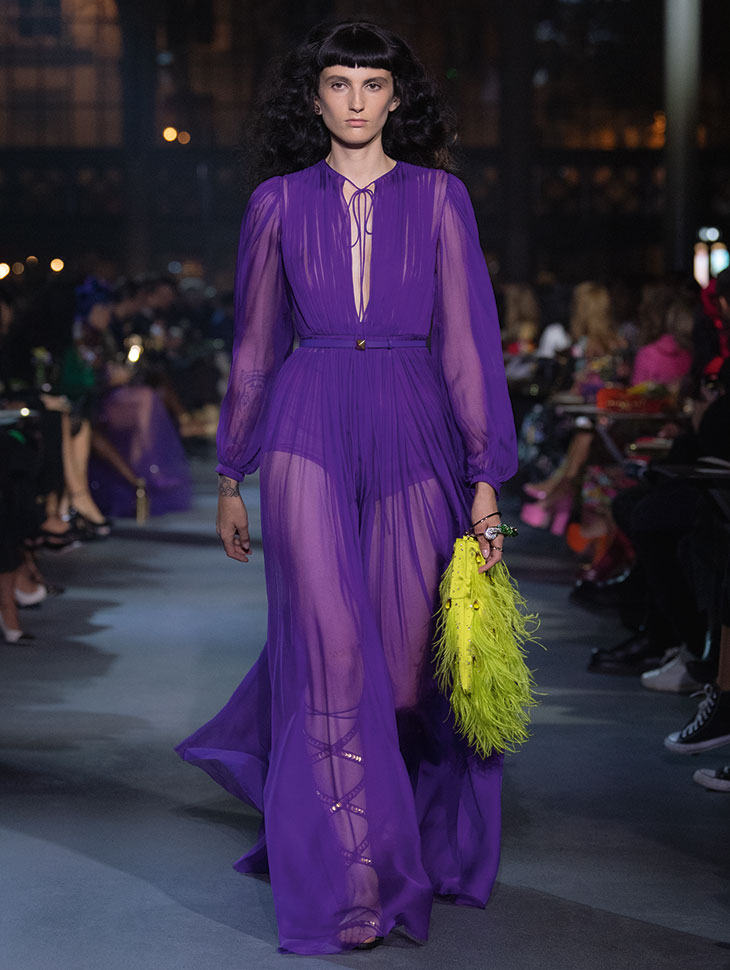 The path is made evident in the physicality of movement: on the catwalk, fashion, worn by individuals, arrives after a tour and a detour through alleys and sidewalks. The inversion of meaning is all the more evident and powerful as the elements of the Valentino vocabulary are clearer. Pierpaolo Piccioli looks into the the archives for the inspiration. He re-edited the icons of the house with philological accuracy and labeled Valentino Archive to travel through space and time, encountering today's physicality and ways of being
Tailoring is reinterpreted in the volumes and the vivid, acrylic colors; active-inspired pieces enhance the physicality and sensuality of the body, revealing it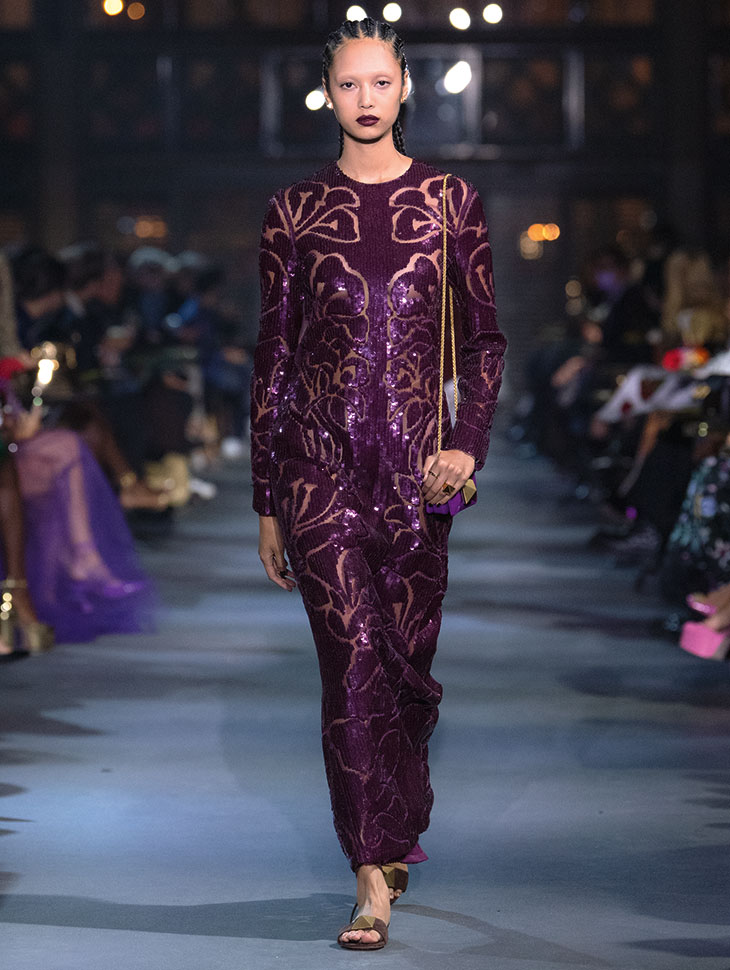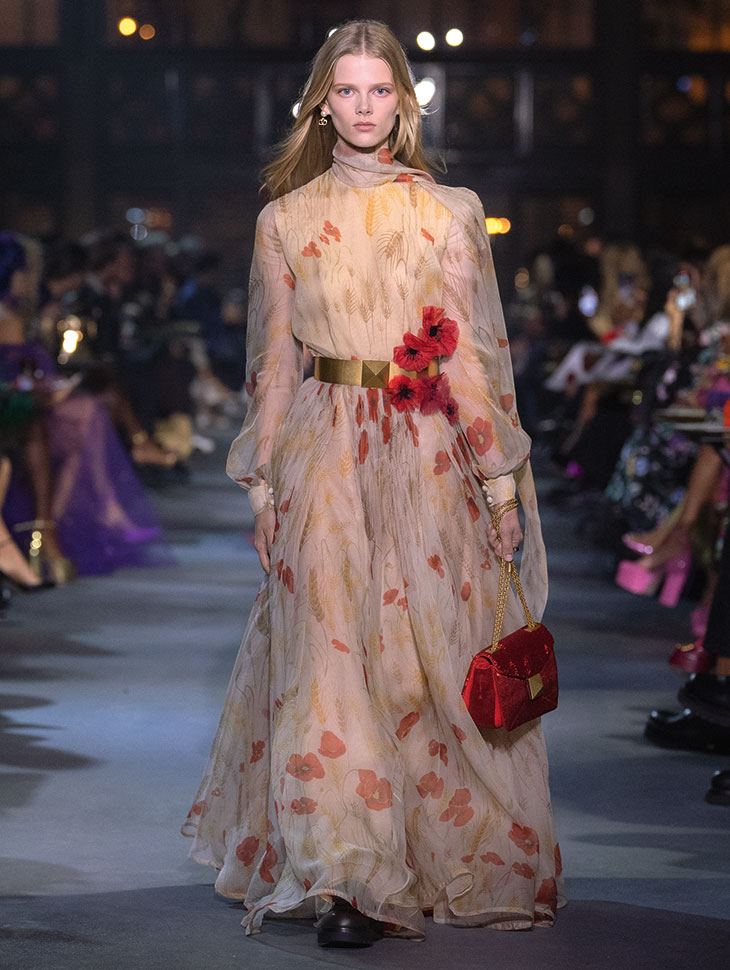 In the journey through space and time, one thing appears clearly: it is personal identity that creates the aesthetic, and evolves it by fragmenting it. – from Valentino.