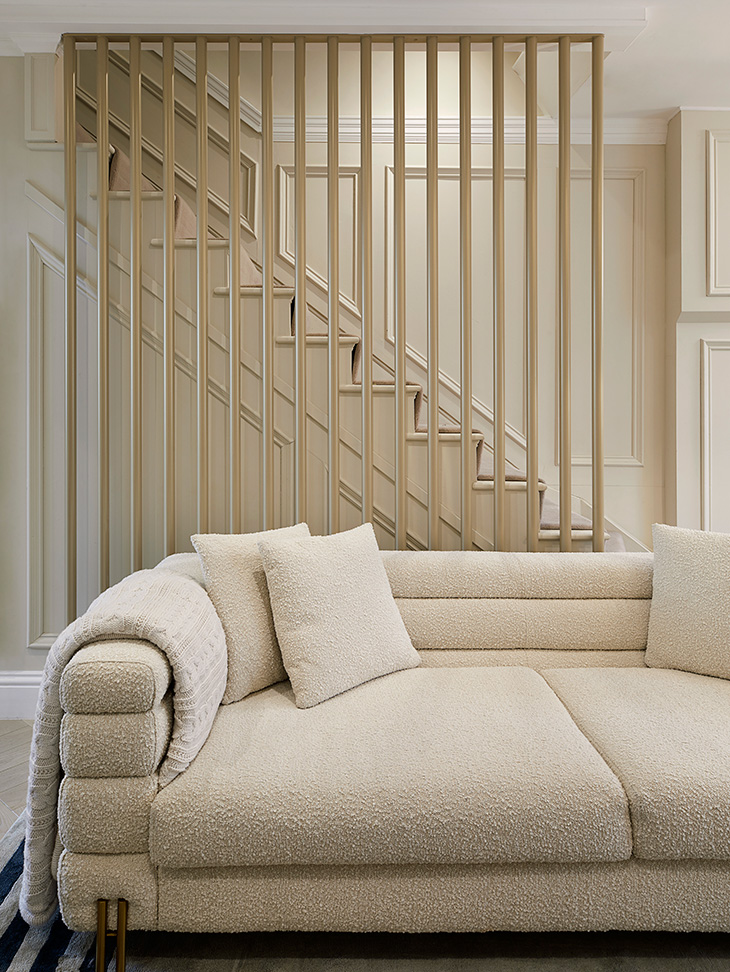 JULIETTE THOMAS the founder of JULIETTES INTERIOS sits down for an exclusive interview with DSCENE Magazine's Editor Zarko Davinic. London based Juliette Thomas masterfully combines her London Showroom as a sales point for in-house furniture collections by Juliettes Interiors, however at the same time works on designing residential projects around the globe. Juliette and her team also share their skills and knowledge in their interior design mentorship program under the helm of Juliettes Interios.
Juliette talks with DSCENE about the manner furniture and interior design industry has changed under the new rules brought by the pandemic, going digital in design versus in-person, and her entrepreneur philosophy.
Continue to read our exclusive interview with Juliette Thomas:
Did you always know that you wanted to be in the design world? I only entered the design world in 2013. This was born from offering our retail customers a higher level of service.
What sparked the original idea to create Juliettes Interiors? I have always had a passion for furniture and high end interiors.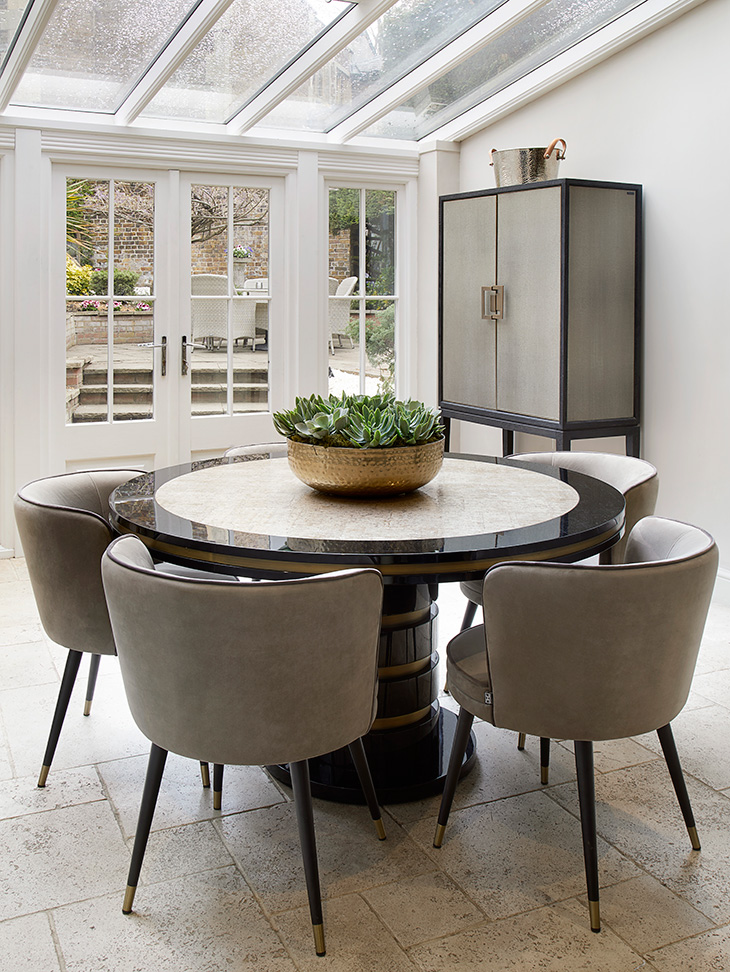 How important is it for you to have a brick and mortar address for Juliettes Interiors in the form of your London Showroom? Its vital. We started in 2005 online but it soon became apparent that to supply HNW and UHNW clients we had no option but to have a showroom and it needed to be in a prestigious location near central London.
Your showroom is also available for digital tours, via your official web page, but what is the next step you see for interior and design businesses in the forthcoming era of metaverse? Juliettes Interiors will always be at the forefront of technology. But many clients will always want to touch and feel for real and meet in person to discuss the details of their projects.
Do you plan to open more showrooms? There are no current plans. I prefer the boutique exclusive high end approach. This would be lost by expanding to open more showrooms. I am involved from the outset in each project and oversee to the end keeping in touch with the clients personally. I cant do that with multiple showrooms.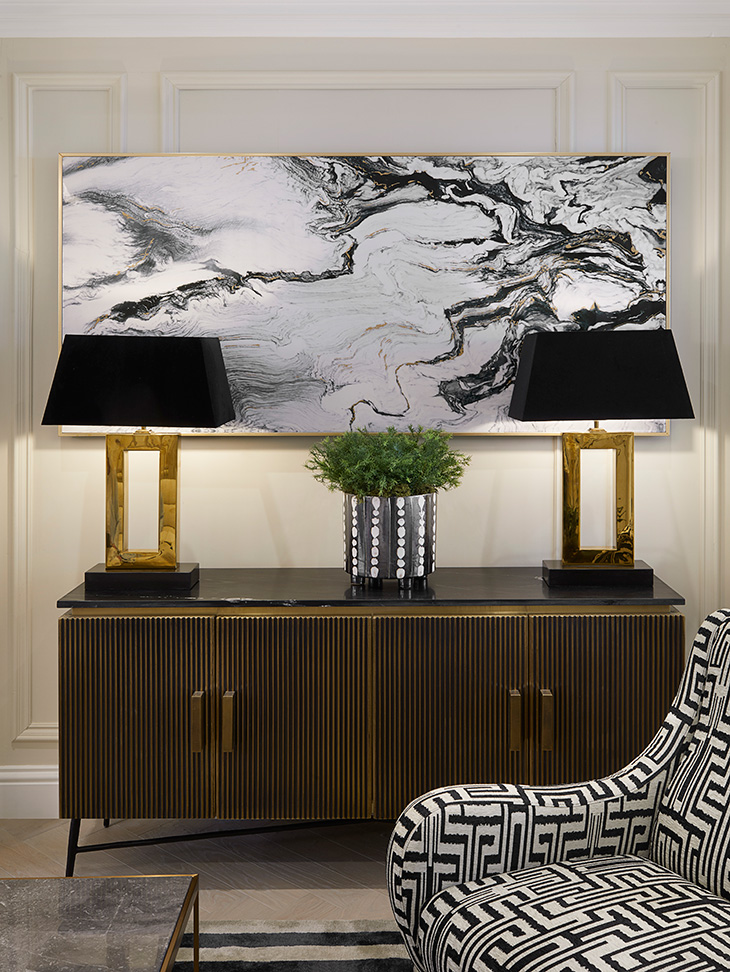 Juliettes Interiors also runs an online furniture shop, what would you say were the main changes in the behaviour of online shoppers brought by the pandemic ? For us now we are returning to some normality things are exactly the same due to the type of clientele we deal with. However, one big welcome change is that clients are now comfortable to embrace the Zoom way of meetings rather than waiting until they are in the UK. So that's working very well for our international clients.
Are shoppers more relaxed now when it comes to buying furniture online? I see no change. We are high end so they still want to visit us or know we have a showroom to visit in London.
When it comes to furniture as a true investment, what piece of furniture would you suggest investing in? Furniture is not an investment – its an emotional purchase and mainly only interesting to its owner.
Juliettes Interiors also creates furniture collections, what are your favourite furniture pieces from your new lines? The Diva collection has always been a firm favourite. We are expanding this collection shortly with new pieces. The show home collection which aims at "get the look without the price tag" is very on trend and popular.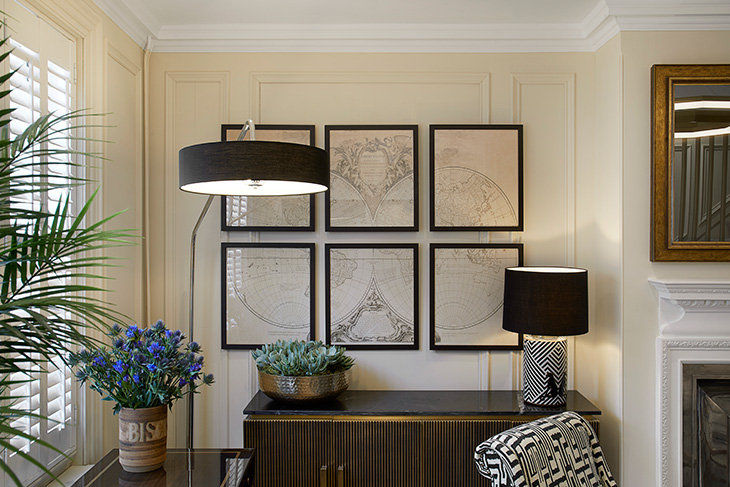 What do you notice first when you enter a space? The opulence, fragrance and warm welcome.
I am sure you are always surrounded by creative people. How has building a team been important in getting you to where you are now? My team are vital. I have an amazing people surrounding me – each specialising in their own unique set of skills.
How would you describe your philosophy as a designer and entrepreneur? My underlying philosophy is at all times the customer satisfaction is paramount and first. From that the success of the business with flow naturally. My profits are not important but actually they come nicely from my philosophy.
You also run an interior design school, how important is mentorship? The design school is a marvellous tool for others who wish to design their own homes or wish to consider interior design as a career. I am passionate about helping others and sharing my knowledge. Its been a wonderful experience seeing the results from the design school. Our students are usually form all 4 corners of globe on each course.
What is one advice you would give to young creatives starting in the field? Ensure you have a passion in the first instance, make sure your attention to detail is acute and always look for a solution to a problem.
Where do you spend the most time in your home? in bed because I am mostly exhausted when I am at home!
What's the best career advice you have ever received? Watch your overheads. That stays with me to this day.
What is your dream project? I love the projects in the sunny climates. So anywhere sunny for me and far away is mostly appealing.
For more of Juliette's and Juliette Interiors projects log on to juliettesinteriors.co.uk.
London Showroom Address; Juliettes Interiors, 598 Kings Road Chelsea, London SW6 2DX. Phone +442078707415