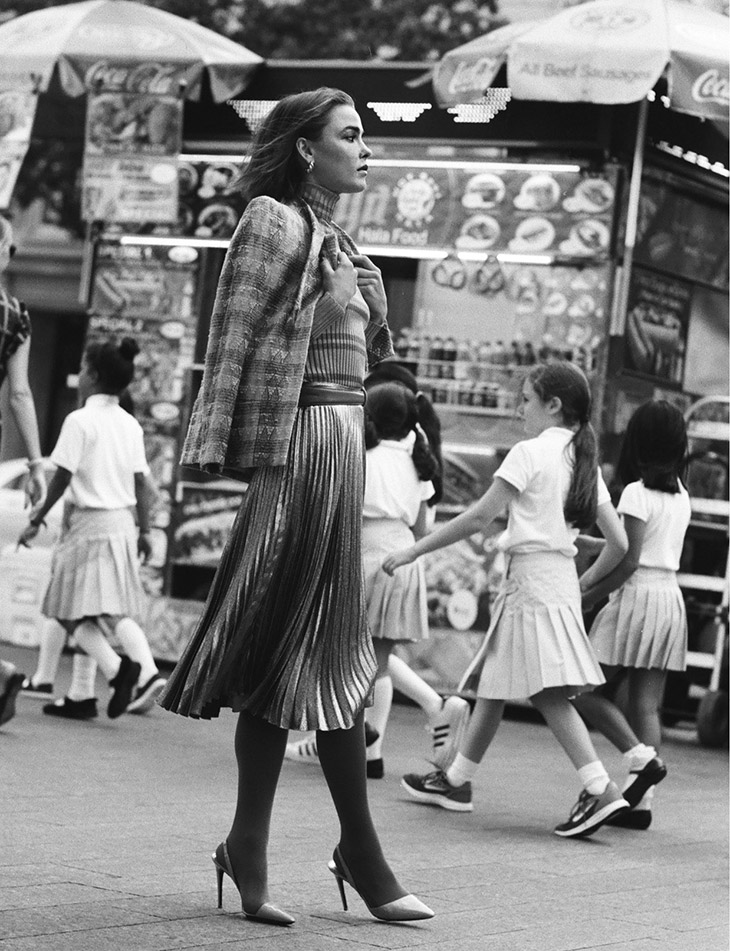 Imagine the following scenario: the kids are in bed, and you're looking in your closet for something to wear to work tomorrow. You're trying to come up with a good outfit combination because important clients are coming, and you're a member of the team handling them. What should you have in your closet? In this article, we are listing down some must-haves that will be useful for your double job as a career woman and mother.
A Nice Pair of Stockings
Women in the corporate world often wear skirts and dresses in the workplace. Therefore, you may want to stock up on a pair of high-quality stockings or two. Whether you like control top or knee high hosiery, having stockings in your closet ensures that you can have smooth legs when you decide to come to work in a dress or skirt especially on big days like project proposal presentations or meetings with important clients.
Multiple color options are also available: most brands have tights in white, nude, and black. These are all further divided into sheer and opaque types. When picking out flesh-colored stockings, you should try to get them in the shade that most closely resembles your natural skin tone, if available. If you think none of the options fit well, then it may be best to stick to white or black opaque stockings depending on what clothes you are wearing the tights with.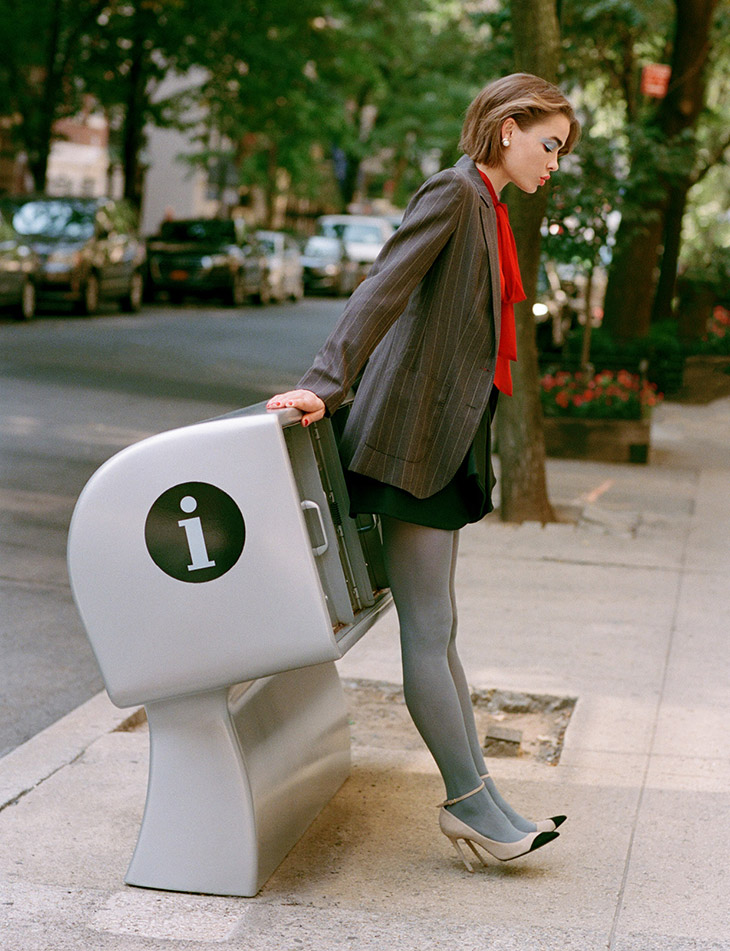 A Collection of Dependable Shoes
Most working women wear heels as their footwear of choice. A good pair of heels should not be too tight, and you should stick to a height you can comfortably walk and stand around in. However, you should also have comfortable flat dress shoes for days when you expect to be on your feet for long periods as flats will be easier on your feet.
A Classic Button-down
It is called a classic for a reason. Button-downs pair as well with slacks and closed-toe heels as they do with jeans and sneakers, so you can use them both for work or leisure. However, don't limit yourself to owning just the white one. Get some colored button-downs that you can mix with various bottoms so you can create a variety of looks.
A Neutral Blazer
Blazers are another working mom essential. Style-wise, blazers can add structure to your silhouette and draw attention away from the areas you want to hide. Owning a blazer in a neutral color enables you to match it with many tops and bottoms. However, if you would like a more coordinated look, blazer and slacks pairs are also widely available and come in many colors and patterns.
A Trench Coat and a Scarf
While trench coats were traditionally used to provide more body warmth, they are increasingly becoming popular as an added touch of formality to workwear. Most trench coats are also made to be waterproof, fit for keeping rain and snow out of the rest of your clothes.
Scarves, meanwhile, are a great last-minute addition to make outfits look chicer. Wearing one can also provide you with some warmth during cold months. You can easily put it into your bag if it feels too warm to wear and use it as a quick fix to cover stains on your top.
A Comfortable Pair of Gloves
Work pays no respect to winter, so make sure you have a pair or two of comfortable gloves that you can wear to work when the cold months come. Gloves are usually available in neutral colors and can be made from many different materials. If your job entails spending time outdoors, get gloves that have thermal insulation and waterproofing. Although they may be a bit more expensive than normal gloves, it lowers your risk of getting frostbite while working.
Taking care of your hands during the cold season can be challenging. Fortunately, investing in good-quality gloves can help you keep your hands nice and warm while working or running errands, especially around Christmas time.
An Oversized Tote Bag
Tote bags that are big enough to hold office necessities AND snacks for your kids when you pick them up after work are a must-have. Many designs and colors are available to suit your personal style while giving you a huge amount of space. Some tote bags are even reversible to better match different outfits!
Leather tote bags are a go-to for most moms because they look elegant and can be paired with most office wear. Some tote bags are open top, which makes them ideal for bringing lots of files. Others have zippers to keep your things more secure.
A Couple of Bag Organizers
Another important item to go with your bag is a bag organizer. Having multiple small organizers full of stuff you may need for work and for family time enables you to easily put together a bag for different tasks. You can consider placing work essentials such as ball pens and calling cards in one organizer, and hygiene essentials in another. You may also have a separate makeup bag. Not only does this help you keep your large bag organized, but it also helps you change the contents of your bag easily when switching from employee to mom duties.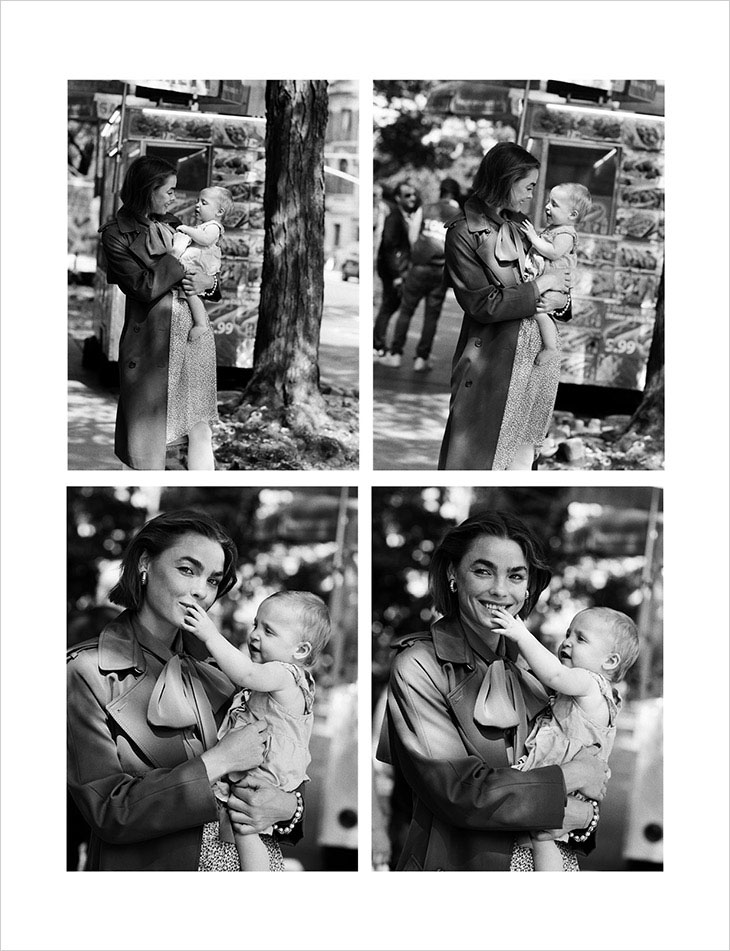 An Assortment of Ladies' Hankies
Working moms like you are unsurprisingly always rushing around accomplishing tasks for work or the home. In the process of doing so, you will likely break a sweat. Owning several hankies can help you deal with sweat with grace and finesse. Pick soft ones for wiping your face and make sure they are absorbent.
A Handful of Statement Jewelry
Statement pieces work well to liven up plain workwear. Investing in a good necklace or brooch is one thing you must tick off your list. These pieces can be worn as a highlight when your outfit comes in a solid color to give it a little wow factor. Choose pieces that you can use at formal company functions. These are also good for important days at work when you need to look great and feel extra confident.
A Bunch of Stain Removers
Have you ever looked down at your outfit while at a meeting only to notice a stain from the breakfast table? Even if you haven't, it is good to be prepared. Have stain removers in your closet and your bag to quickly take care of any unwanted stains. After all, you always want to be presentable when at work.
A Foldable Umbrella
One may argue that umbrellas don't belong with the rest of the wardrobe, but it is nevertheless important to include them in this list. Because rains can come any time of day throughout the year, having a foldable umbrella in your bag can spell the difference between coming into work clean and dry instead of shivering and soaking wet, especially if you commute to your workplace.
One last reminder: building your wardrobe does not need to happen overnight and it does not have to compromise your budget! Try establishing your wardrobe a few pieces at a time, and always be on the lookout for ways to save such as discount coupons or clearance sales. The items we listed are just some of the essentials for a working mom. We hope you find them useful and practical. Working moms like you are modern-day superheroes, so you deserve to feel and look like one!
Images from BAMBI NORTHWOOD-BLYTH by EMILY SOTO for DSCENE – discover the complete shoot.