Virginie Viard pays tribute to traditional craftsmanship with her latest Chanel Métiers d'Art collection, unveiled on Tuesday, December 7th. She invited guests to Le19M, brand's newly opened workshop of the maison's artisans. Designed by architect Rudy Ricciotti, this the striking 275,000-square-foot building is a home to 600 artisans.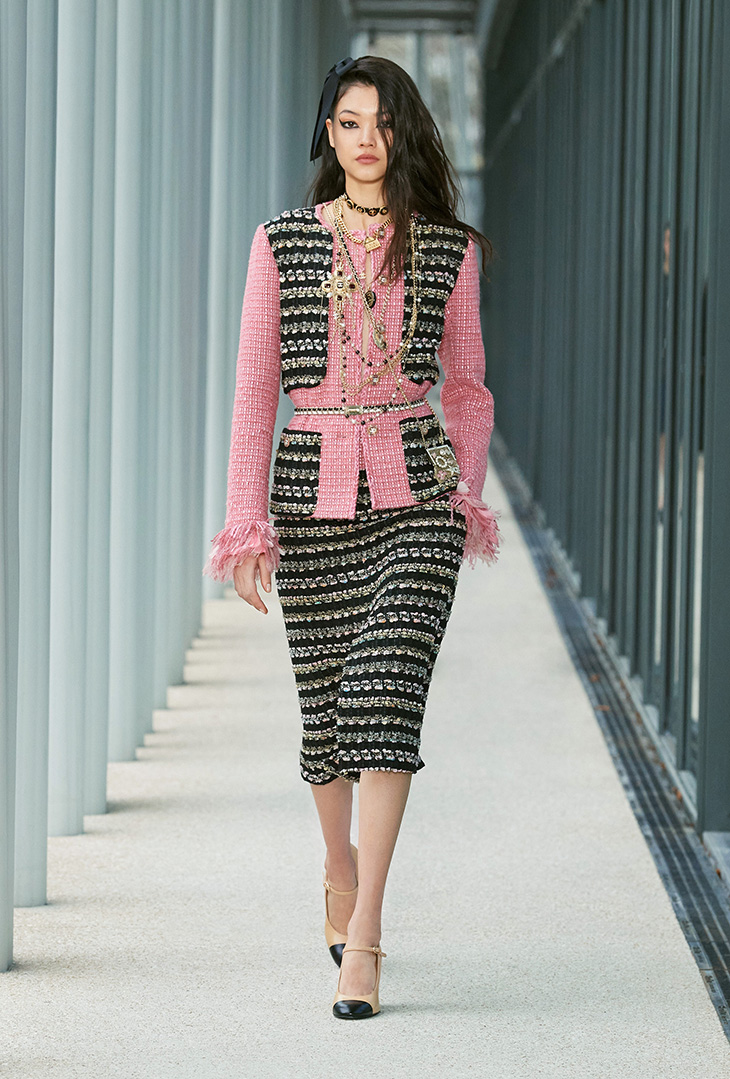 From tweed and embroidery to two-tone shoes, costume jewellery, pleats, jewelled buttons, hats and camellias, the House's aesthetic vocabulary is constantly reinterpreted by the CHANEL Creation Studio, and brought to life through the savoir-faire of the Métiers d'art. Just like these eight Houses that work each season to create the exceptional.
– from Chanel.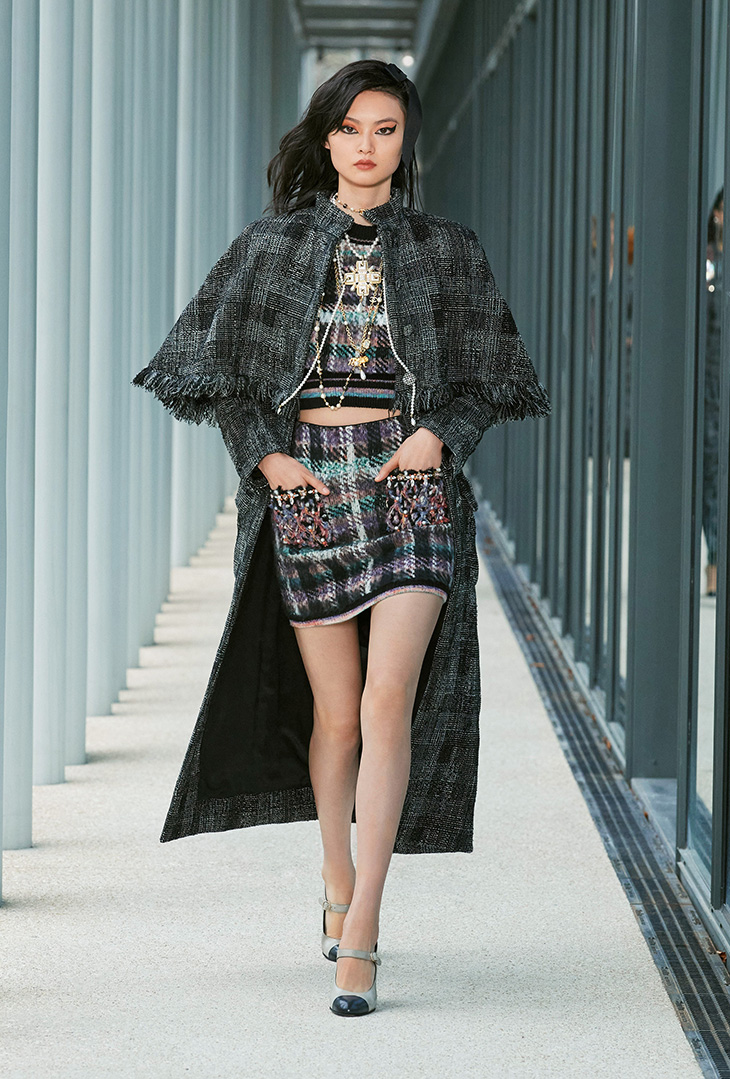 The collection celebrates brand's creative dialogue with the Métiers d'art, the exceptional savoir-faire of their artisans aligns with symbols of the House and the unique architecture of le19M, a place where dreams are made.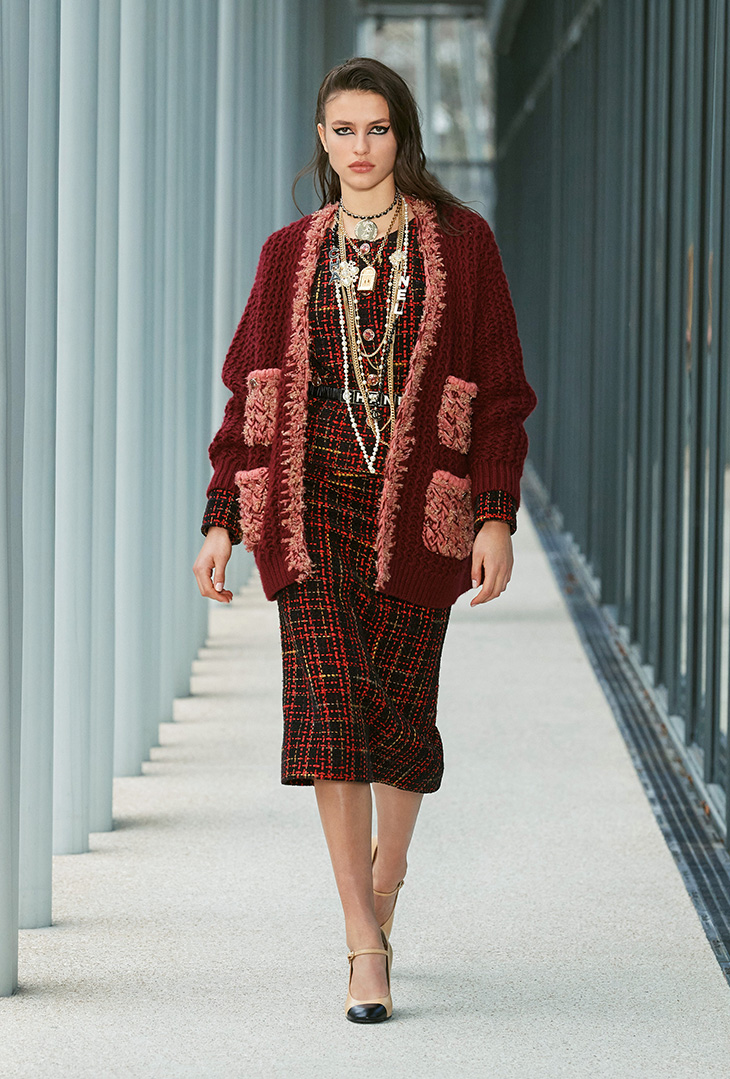 A subtle combination of craftsmanship and high technology, tradition and innovation, the eight houses – Desrues, Lesage, Montex, Lemarié, Lognon, Goosens, Maison Michel, and Massaro, are the heritage artisans based at Le19M studio.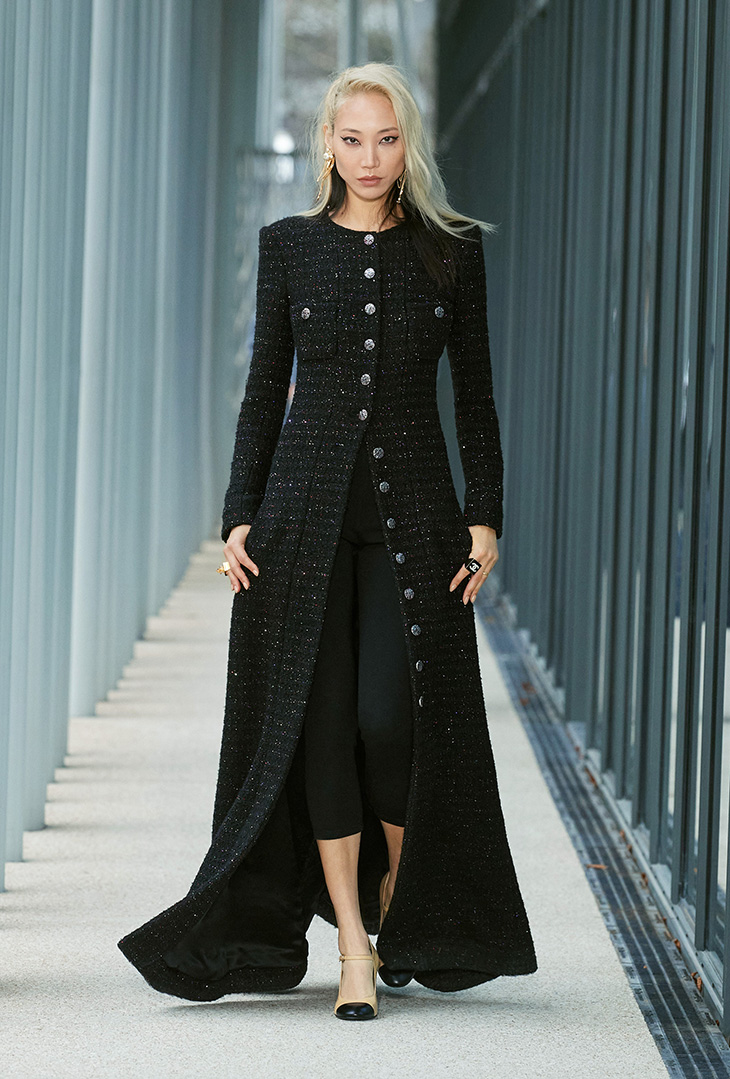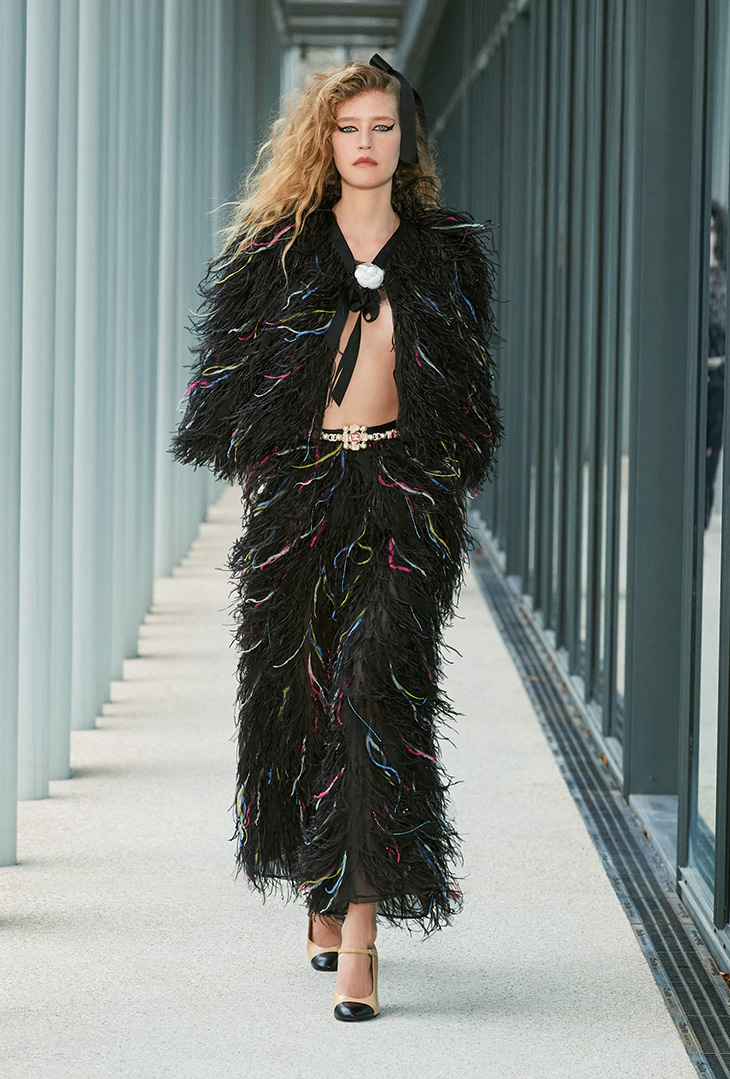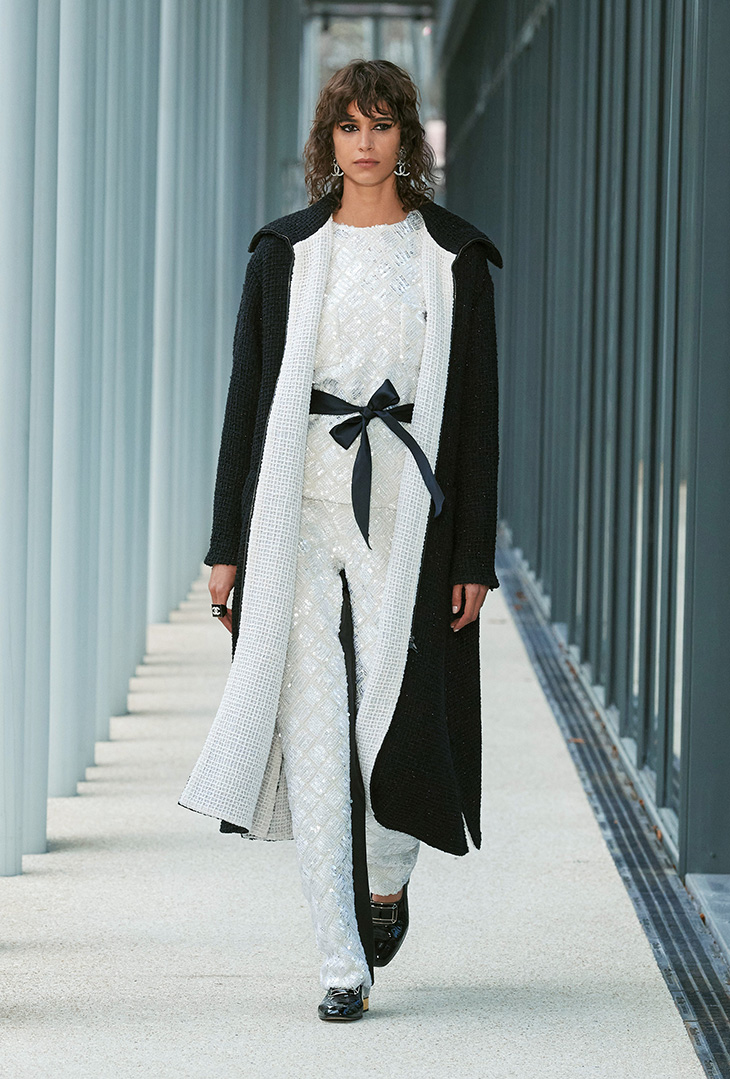 The model, musician and CHANEL ambassador Soo Joo Park AKA Ether joined Daniel Lopatin on stage after walking the show to sing the finale song of the artist's exclusive soundtrack especially composed for the collection.