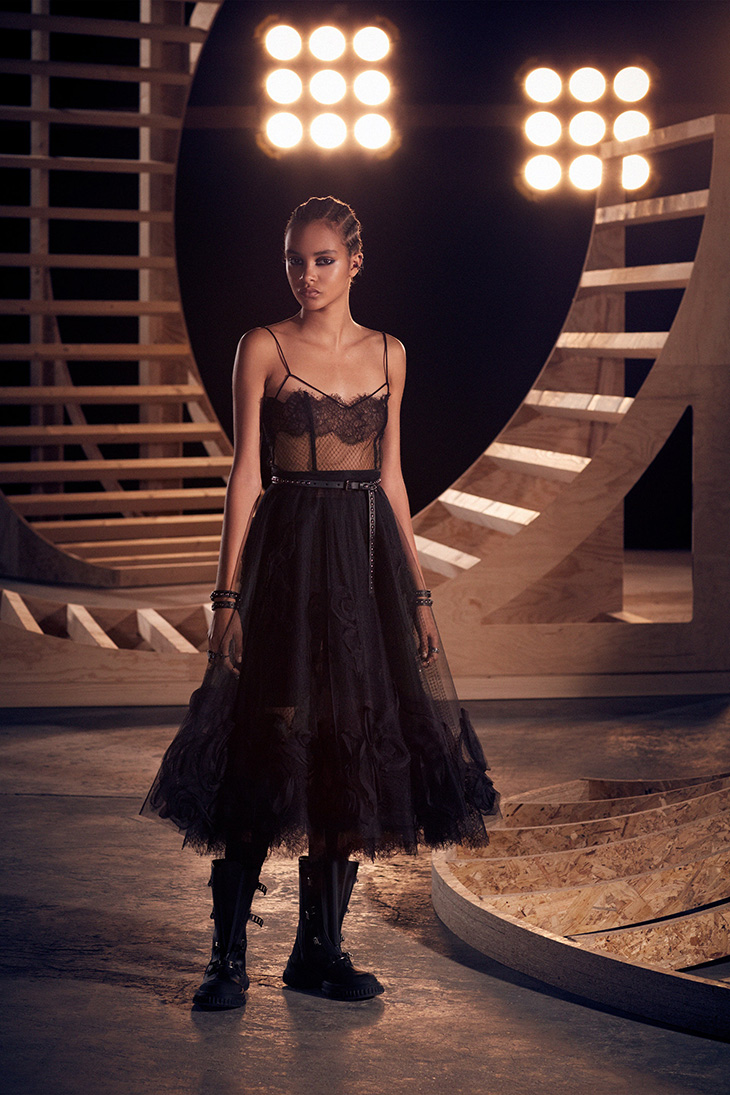 Designer Maria Grazia Chiuri presented the CHRISTIAN DIOR Pre-Fall 2022 Womenswear Collection, inspired by Christian Dior's close relationships with the women around him and his personality. Creative Director Chiuri opted for a punky collection filled with tartans, biker shorts, jackets, and ties, and rebellious takes on school uniforms.
The designer tried to show another side of Christian Dior and his designs. He could design a floral couture dress but he could also bring out the best tailored suit. Chiuri is trying to show the beauty of the contradicition through the Pre-Fall 2022 collection.
"The beauty of contradiction." While that was Chiuri's intention with the collection, it's also an excellent way to sum up human existence. We all contradict ourselves at some time or another, some of us every day. We do the same thing when it comes to our wardrobes – one day, we're fashion-forward and mixing prints, and the next day we're preppy. One morning we're spraying our Dior perfume as we head out to work, and that night we put on No. 5 for date night.
The beautiful thing about personal style is how we can contradict the statements we give to the world about who we are. You can be whoever or whatever you want to be by a simple wardrobe switch. Investing in high-end fashion will make these switches easier as their pieces are timeless and versatile. Use the Pre-fall collection as a starting point for the direction you want to take your contrary wardrobe this year.