Sustainable fashion combines timeless classics with luxury. Silk is soaring in popularity because it's luxurious and entirely natural. The thread produced by the spinning glands of the silkworm is the finest and strongest natural fiber in the world. It's a protein fiber, which is chemically quite similar to human skin. Because of this, it's an ideal 'second skin.' To quote Oscar de la Renta, 'Silk does for the body what diamonds do for the hand.'
Silk is known for its softness and sheen, and it has become a sought-after product for various reasons, regardless of its price. In addition to its looks and sophistication, it also has several hidden benefits you can't ignore.
This article lists six reasons to love silk:
1. Various Designs Available
Choose what pleases you. There's a variety of sleepwear styles like silk sleepshirts, pajamas, lingerie, and nightgowns.
Women need different kinds of clothing during different seasons such as chemises, robes, gowns, and new silk kimonos by Natori, among others. For example, summer may require a sleeveless top while winter may require a more fitted suit.
2. Hypoallergenic
An essential benefit of silk is its hypoallergenic properties such as its ability to resist mold and fungus greater than cotton and flannel. In addition, to achieve the luxurious look and smooth feeling of silk, little to no chemicals are used, unlike in other sleepwear.
As a result, silk is highly unlikely to irritate the skin, and it also contributes to it having a healthy glow. Other fabrics such as cotton tend to absorb your skin's moisture, leaving your skin dry and flaky after sleeping in them. Sleeping in silk can keep your silk hydrated and looking radiant.
In other words, silk is a perfect choice for people who have asthma and certain types of allergies.
3. Maintenance
There are many reasons why cotton and flannel sleepwear are more affordable than silk, so ditch your everyday pajamas and try some luxury instead. Wearing silk sleepwear can reduce irritation and leave your skin feeling soft and smooth.
The options for keeping silk clothing looking good are simple and worth the effort. However, silk is a delicate fabric, and you may be nervous about washing anything made of it.
4. Comfort
Being encased in silk pajamas can feel like being hugged outside, making it easier to sleep at night. In addition, silk sleepwear is incredibly comfortable, so slipping into a pair of silk pajamas will seem like falling into a soft embrace.
Silk pajamas have the lowest coefficient of friction among all fibers on the human body, making them a perfect choice for sleepwear. It's very sleek and sheer, meaning that they don't bulk up at all, making them comfortable.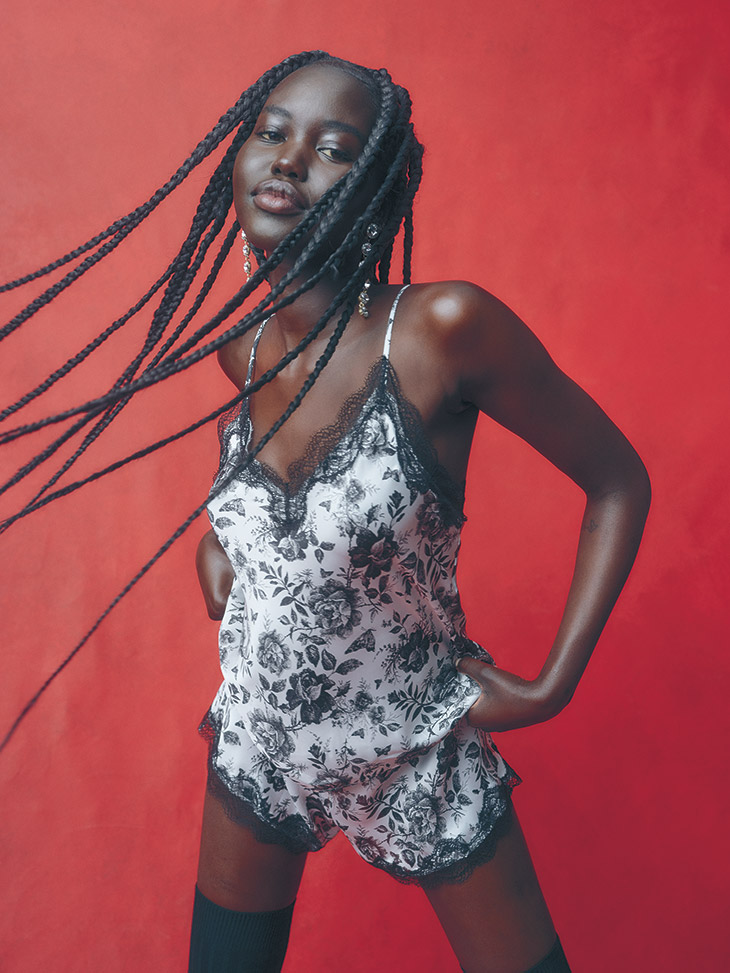 5. All Weather
Wear your silk pajamas in the winter as an insulating layer or wear them as a super-light, breathable summer garment that'll keep you cool, dry, and comfortable. Silk is the perfect travel clothing because it's versatile and warm in winter and cool in summer.
The smooth surface of silk makes it possible to weave the threads tightly. Tight weaves help your skin trap heat. Silk fabrics with tight weaves and natural properties make for a highly insulating material that keeps you warm in the winter.
Wear loose silk sleepwear in tropical climates to avoid sweating. Silk is a breathable fabric, but animal fibers like wool aren't as absorbent as vegetable fibers (cellulose) such as cotton.
6. Long-Lasting
Everyone wants their PJs to last as long as possible as they don't want to buy them every few months. But on the other hand, no one wants to risk damage to their PJs during the washing process, and they don't want to worry about them ripping after a few wears.
For many years, silk was the fabric of choice when making parachutes since it's strong and has excellent elasticity and resilience.
Investing in silk is always a good choice. Silk not only feels great, but it's also highly durable. As long as you take proper care, you won't have to change your sleepwear for a long time. With silk lingerie, you won't need to worry about frequent wear and tear compared to other materials.
Conclusion
Silk is designed with a minimalist aesthetic reflecting elegance, romanticism, and fashion. Silk pajamas are incredibly comfortable, hypoallergenic, and durable. In silk PJs, regardless of the season or the type you choose, and irrespective of the kind of body you have, you'll love them and feel incredible in them.
Make sure you give them a try yourself! You'll wonder why you waited so long.
Images – Victoria's Secret Holiday 2021 Collection by Zoey Grossman.