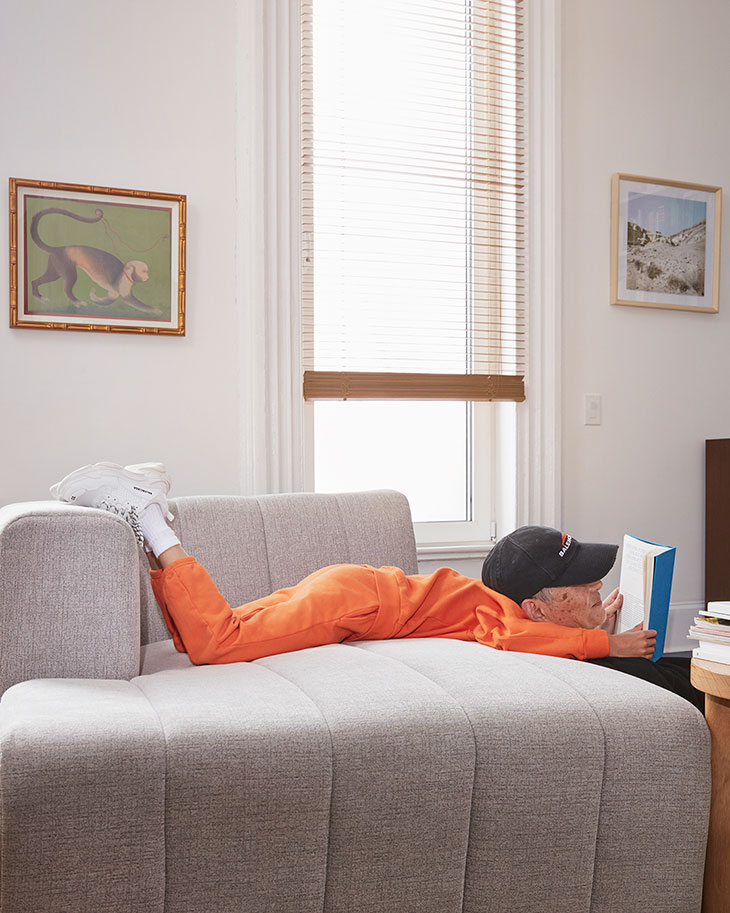 Balenciaga celebrates the upcoming Chinese Lunar New Year with a ready-to-wear and accessories capsule collection. To announce the launch, the brand has worked with a photographer Chris Maggio on a campaign, showing the joy of sharing the New Year holiday with loved ones at home. It features pairs of people, staged to create illusions, appearing as one person from a certain angle. In corresponding videos, the individuals move apart, showing the optical trick.
We earn a commission when you follow the link to make a purchase. Click here to learn more about how we make money.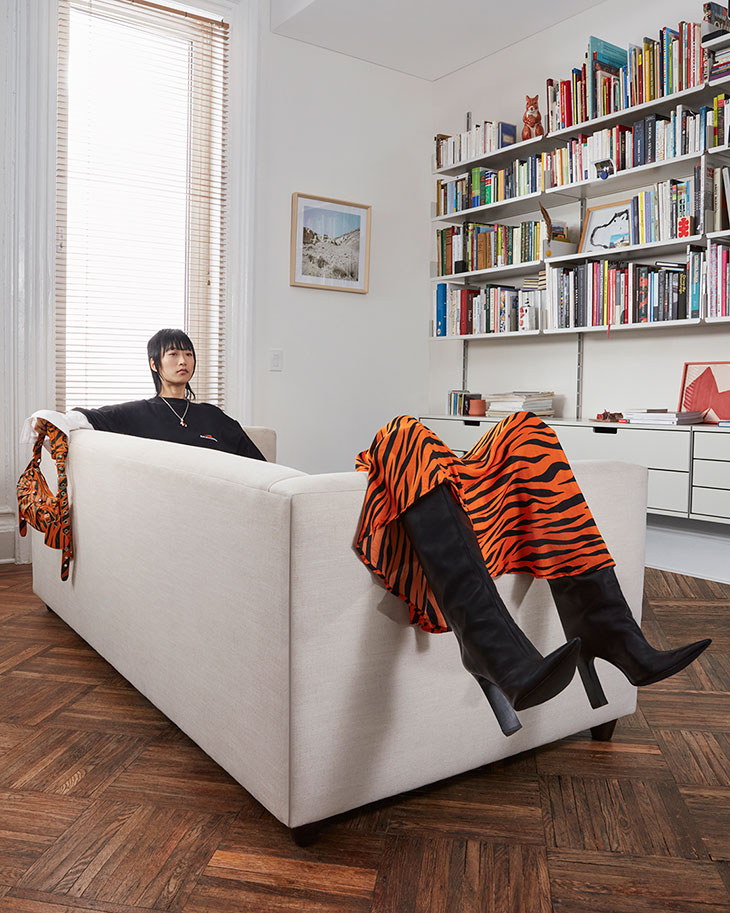 The collection features reimagined classics like Track and denim jackets, layered tops, stretch knee sweats, and twisted dresses offered in new colorways, like tiger-striped orange or taupe. A new sport-inspired Balenciaga logo is topped with a roaring big cat silhouette, seen on hoodies, T-shirts, backpacks, wallets, and caps.
SHOP BALENCIAGA: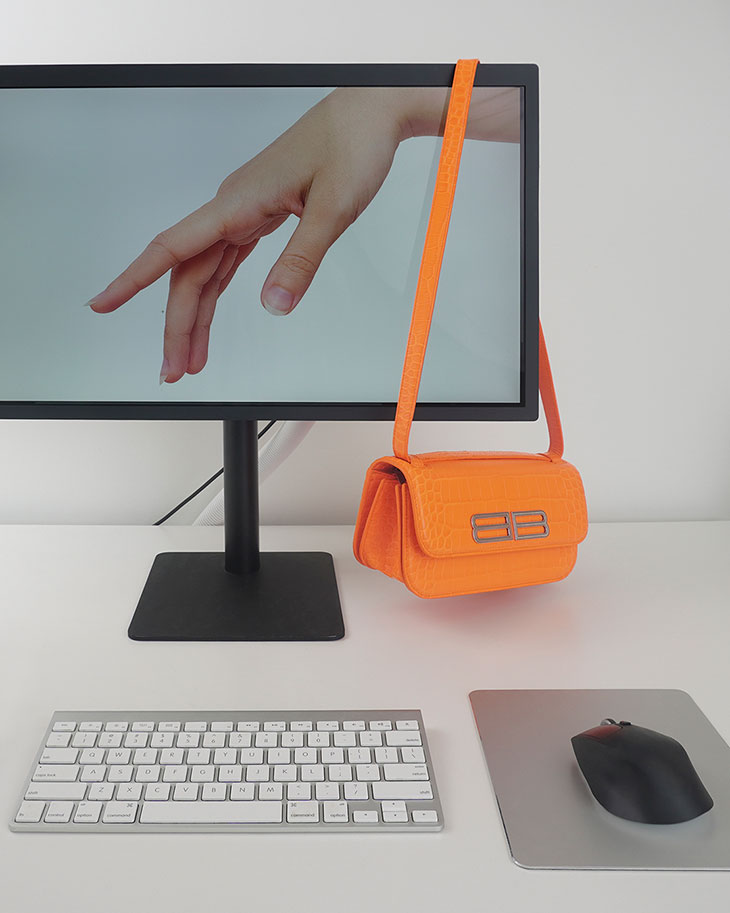 Hourglass, Gossip, and Le Cagole bags are tiger-striped, orange, or both. Sneakerhead bags and Runner sneakers are accented with orange details, while Master boots feature bright orange laces. Mallorca sandals come in faux tiger fur. Triple S sneakers and C-shape puffers come in monochrome safari browns—dark beige and camel. Other items feature the color themes in all-over prints. A selection of Happy Charms places the baby zodiac animal designs on multiple jewelry styles