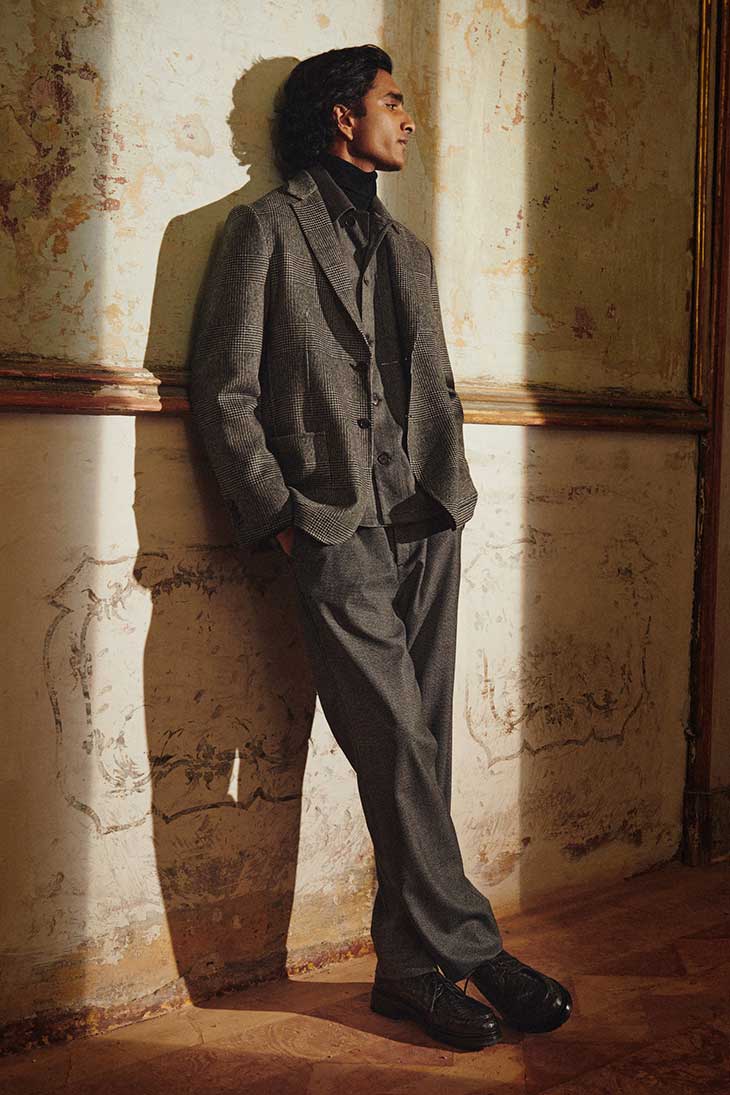 Fashion house BRIONI unveiled their Fall Winter 2022.23 Menswear Collection, that explores sophistication through simplicity, as part of the ongoing Milan Fashion Week. The collection was inspired by Breughel the Elder's painting Allegory of Air, and it fuses formalwear with casualwear, modernity with tradition. It explores urban elegance with the enduring architecture of the tailored masculine facade, stripped of any constricting rigidity. The looks are in beige, brown, grey, black, and white color. This season, Brioni also introduced six-piece capsule collection for women.
That spirit of movement, freedom and volume enriches a collection that has been created in order to convey unparalleled ease and pleasure for its wearer. In sync with that spirit, this season also, we are expanding our universe towards a female client, presenting a capsule of six looks that are developed from the menswear and cut for the female form. – Norbert Stumpfl, Brioni Design Director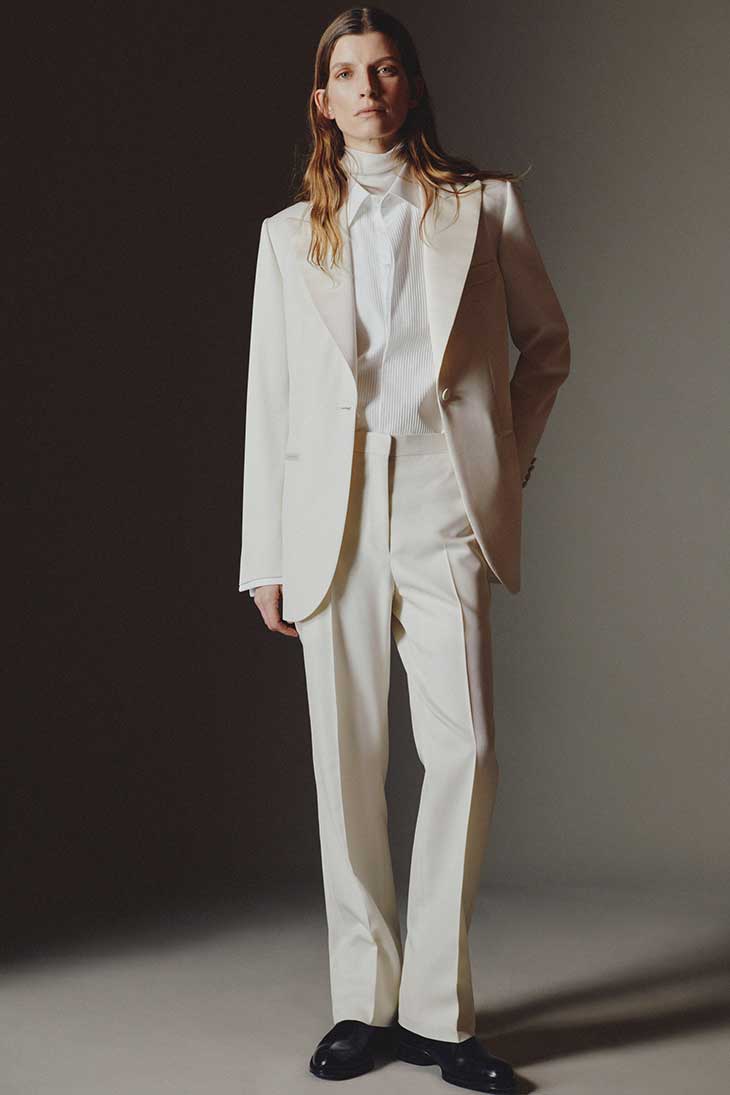 "Hybrid knit midlayers mix repurposed suiting wool fronts drawn from Brioni archives with seamlessly knit sleeves and backs – all lined in a slim strata of goose down. A shearling lined technical parka is also partially fashioned from newly revived archive fabric. Cashmere overshirts – a key garment in the new intersection of formal and casual – are presented in an expanded range of colours. Suiting is subtly deformalised, both through the addition of discreetly applied elastication in trouser waistbands and the vastly reduced canvassing in shoulders. Hybridised tailoring sees a midnight blue reversed-revere jacket teamed with matching trousers. Deconstructed suiting options include a "workwear suit" comprising an ultralight cashmere herringbone field jacket and trouser, and a "jogging suit" pairing a half-button rugby shirt and trouser in grey herringbone double-faced cashmere/cotton. The pediment of footwear is simultaneously substantial and lightweight, predominantly defined by welted boots in elkskin and crocodile." – from Brioni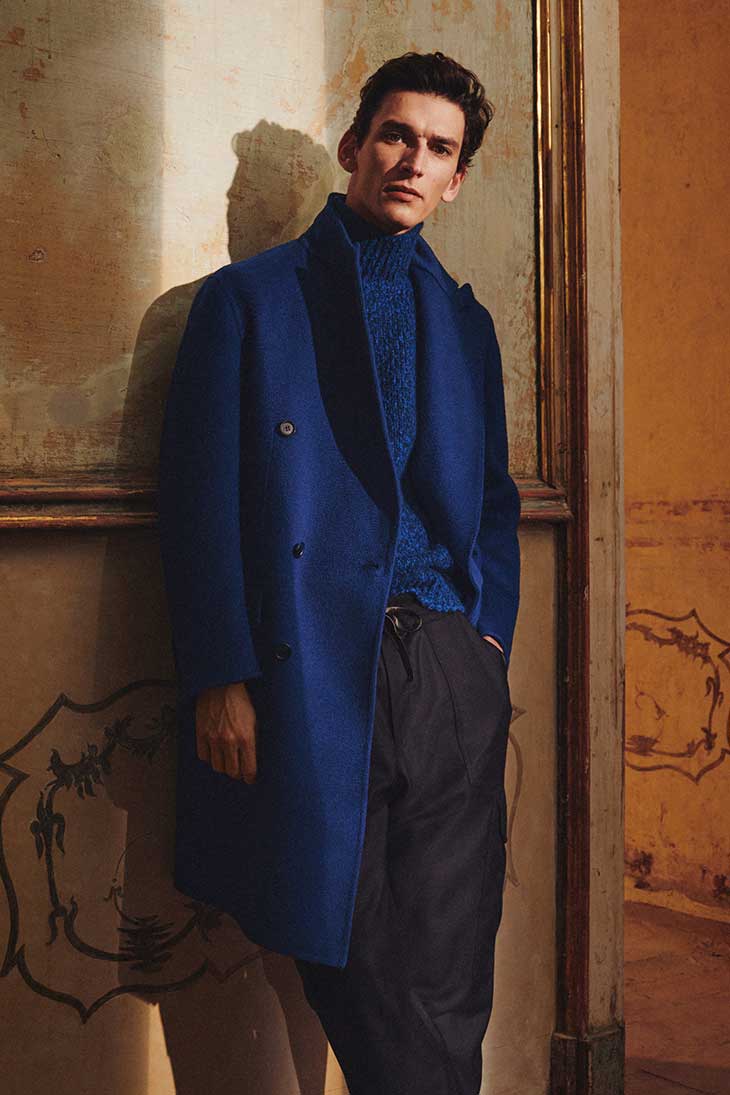 Fashion photographer Marco Imperatore captured the lookbook featuring models Jeenu Mahadevan, Jonas Mason, Thibaud Charon, and Luca Gajdus. In charge of creative direction was Li von Euler, with styling from Mattias Karlsson. Beauty Is work of hair stylist Massimo Gamba, and makeup artist Martina D'Andrea.