Traversing the strata of Roman temporality, from its ancient past to its imagined future. Kim Jones presented Fendi Couture collection on January 27th, during the last day of the recently finished Paris Fashion Week. Drawing upon fantasy and reality to land in an otherworldly present, Jones explores the historic codes of the city, within a futuristic framework.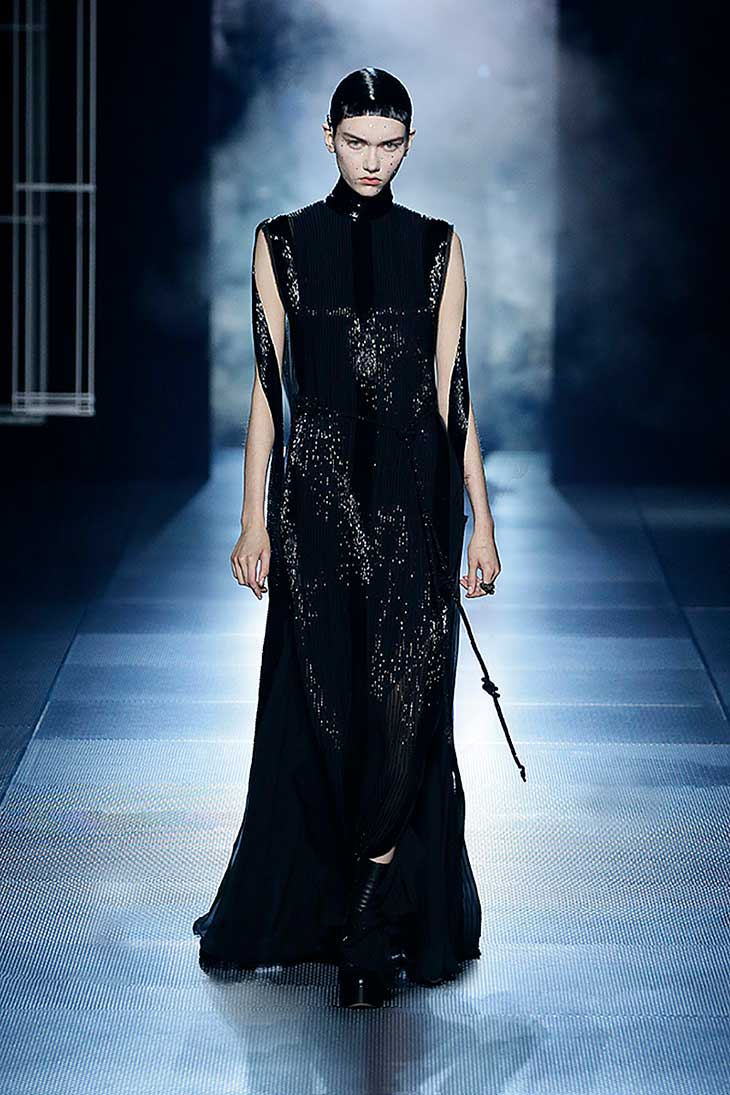 The eternity of Rome, the spirituality of Rome, the celestial Rome.
– Kim Jones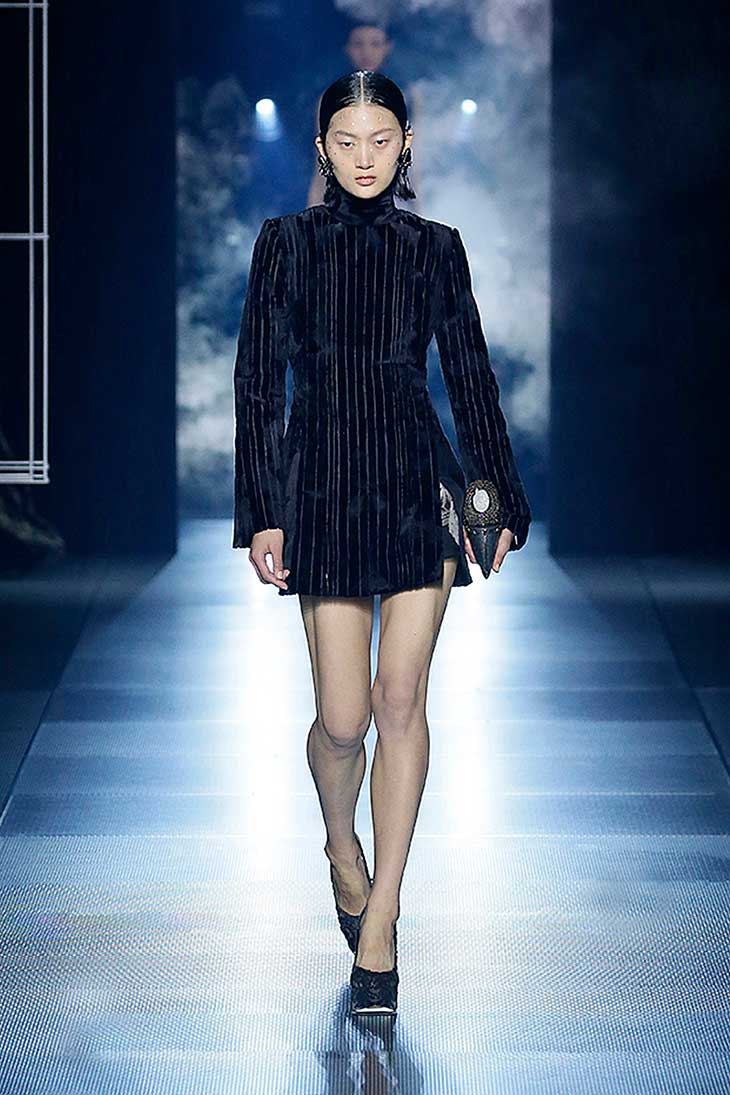 The collection draws upon time-honored techniques alongside modern craftsmanship, finding harmonies between past and present. The ghostly shadows of opulent fabrics, photographed and distorted, are printed atop duchesse silk and organza and illuminated with traditional beading and mother of pearl. The classical statues located outside of FENDI's Palazzo della CiviltàItaliana are hand-painted in dramatic chiaroscuro onto sheared mink and velvet.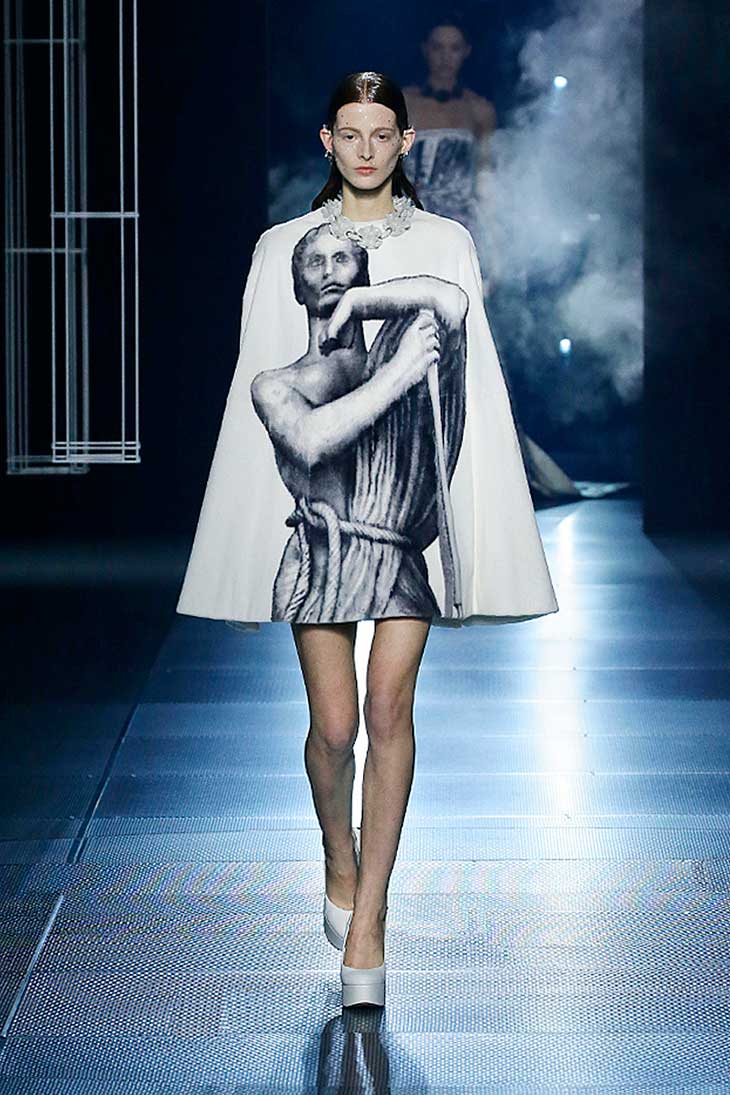 When you walk down the street in Rome, you are constantly moving back and forth in time," explains Kim Jones. "Where we work feels very modern, but you pass monuments on the way there. There's a total timelessness to the city: a historic vein which runs through it, but also a movement that is projecting forwards.
– Kim Jones.