QASIMI a fashion house on the rise, under the helm of Creative Director Hoor Al-Qasimi, decided to show it's fall winter 2022.23 menswear collection as a kick off to the fashion week month. While Fashion Weeks are sadly disrupted by the ongoing stage of the pandemic the label presented its Fall 2022.23 runway in London. The famed London Fashion Week Men's is officially not even the works with British Fashion Council announcing it's determination to focus strictly on the coming February shows. The decision was made in correspondence to the pandemic situation in the end of 2022 in Britain.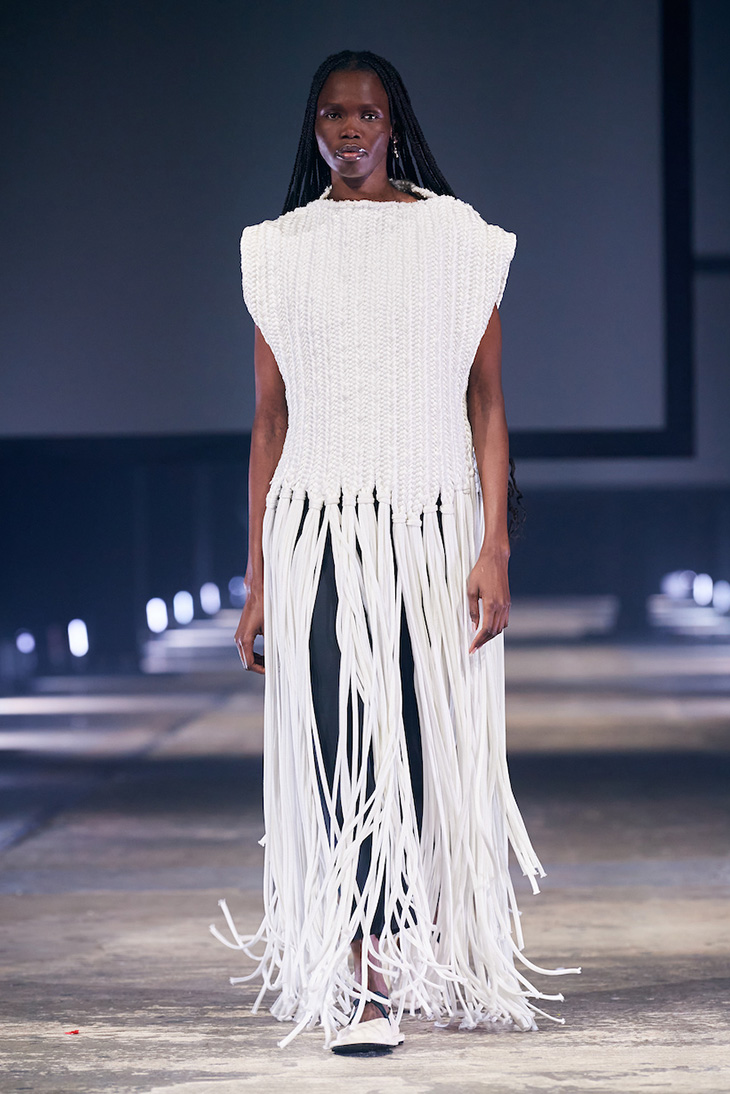 "The new Autumn-Winter collection from QASIMI celebrates freedom of expression through the exploration of culture and subculture, alongside traditional Middle Eastern craft. This season's show, a digital presentation at the iconic Printworks London, combines the spectacle of a runway show with the power and imagery of a contemporary art installation," shares QASIMI
For the Fall Winter 2022 season the brand has teamed dup with Basel & Ruanne, a Palestinian artist who in multiple media addresses the ongoing political movement. Their artwork was projected against the backdrop of the Printworks Space in London.
"The notion of craft versus technology, a core value of the brand, is represented once again this season. Traditional garments, techniques and patterns of the Middle East and North Africa are reimagined for today in rich, elevated constructions. The Keffiyeh scarf, a symbol of resistance and solidarity, is subtly diffused across a range of pieces; including a matelassé and a jacquard weave, alongside Berber-inspired parkas that find new, elegant forms," adds QASIMI team.
Discover all the looks from QASIMI Fall Winter 2022.23 collection in our gallery:
QASIMI Fall Winter 2022 Collection – See All The Looks