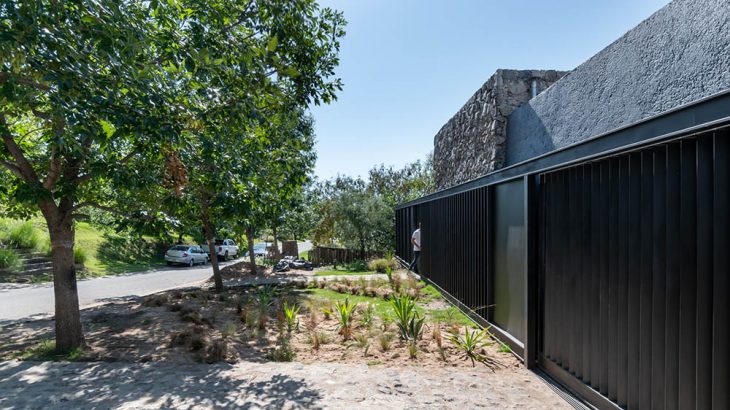 Making your home look its best can be expensive. This is especially true if you have a lot of projects that need to be completed. Big projects like painting the whole house, redoing the landscaping, or getting a new roof can really break the bank.
However, by picking and choosing some smaller projects to complete, you can improve the appearance of your home in subtle ways without having to take on any of the home improvement projects that you're trying to avoid.
Restore Brickwork
Whether the walls of your home are made of brick, you have a brick pathway or patio, or you have walls around your garden that are constructed of brick, keeping brick in good condition can make a huge difference in the overall appearance of your home. When laid properly, brickwork looks rustic, timeless, and stylish, all at once.
However, if bricks are allowed to deteriorate or details like joints are laid inappropriately, the brick details in your home can make it look ramshackle and outdated. Hire a quality bricklayer like Brickworks to make the brickwork in and around your home look as good as possible. It's much more affordable to maintain brick than it is to make significant renovations down the road after your brickwork is beyond repair.
Touch up Accent Paint
You may not be ready to completely repaint your home. After all, this can be a very time-consuming undertaking. However, you can go a long way to giving your house a refresh by touching up accent paint.
Try repainting details like trim, shutters, porches, etc. It won't take much effort, but you may be amazed by the difference it can make in the look of your home. If you're looking for a way to distract from the quality of the main paint of the house or any other details that you'd rather people not focus on, consider choosing a fun complementary color for the trim. It can be the perfect distraction and give your home a new sense of style.
Add a Few Potted Plants
You probably know that the landscaping around your home is important. However, redoing large amounts of landscaping can be a hassle. What you may not realize is that adding just a couple of potted plants can make a huge difference in your home's appeal.
Pots add charm and make a home look cared for and lived in. Pots can also give your home a particular tone and contribute to a certain look. Wooden whiskey barrel pots have a rustic, country feel. Concrete planters that are painted or tiled to match the home can look very trendy. Simple, straightforward terracotta pots can have a classic feel when they are clustered together.
Place pots on any porches or patios of your home or near the entryway to create a charming effect.
Add "Native Garden" Signs to an Overgrown Yard
Does your lawn look more like a meadow? Are the flower beds teeming with weeds? Luckily for you, native gardening is all the rage these days. Native plants are wonderful for wildlife and butterflies, but they generally don't have the structured look of a typical garden.
To make your overgrown lawn seem more deliberate and less untended, simply place some signs declaring your yard to be a butterfly haven or a natural landscape. Suddenly, you will have transformed your yard from an untended mess into a nature-friendly garden.
Subtle Touches Improve the Overall Look
It doesn't always take a lot to make your house look its best. Restoring the brickwork, touching up some paint details, and adding potted plants and signs to your garden can all make a huge difference without coming with a huge price tag. Sometimes all it really takes is making a house look loved to make it look its best.
Images from FLUID HOUSE by SET ideas – See the full story on Archiscene