Are you in the market for a new leather briefcase for men and want something unique? If so, monogrammed design is the way to go. Monogrammed items are on the rise in popularity due to their personalization. It's a design where the initials of the company or an individual are embossed on the product.
Aside from personal use, a monogrammed leather briefcase is an excellent gift for your father, brother, or significant one. While there are plenty of options available to choose from, it can be overwhelming. But, don't fret! This article will give you an insight into the top five monogrammed leather briefcases for men.
Von Baer Leather Briefcases
Customized leather briefcases are one of the hearts of Von Baer. Their products are made from the best Italian full-grain leathers, making them durable and stylish. Von Baer offers a range of personalized leather briefcase for men, including laptop bags, messenger bags, and business briefcases, with engraving and monogram options available.
Whatever your preferences are, Von Baer has you covered. With their wide selection of offerings, you can choose the design that best fits your personality or the person you're giving it to. Here are some of the amazing features of the Von Baer leather briefcase:
Durable YKK zipper
Premium quality cotton lining
Stylish interior and exterior design
Wide variety of colors and patterns
Beckett Waxed Canvas And Leather Messenger Briefcase
The Beckett Collection is perfect for the modern man on the go. This vintage-style leather briefcase for men is both stylish and functional. Made with genuine leather trim and rugged canvas, this briefcase is resilient, lightweight, and ready for any event.
This vintage messenger bag features a spacious interior, with 15-inch cushioned laptop sleeves. You may have initials embossed in colorful foil for a subtle touch or choose blind debossing. Below are a few benefits of using Beckett waxed canvas and leather briefcases.
Classic vintage look
Adjustable shoulder strap
Antiqued brass hardware
Spacious interior with various pockets for optimum storage space
Claire Chase Executive Computer Leather Briefcase
If you're fond of luxurious leather briefcases for men, you should take a look at Claire Chase Executive Computer Leather Briefcase. This product is crafted from high-end cowhide and finished with solid brass hardware. The designs and versatility of this collection will make your investment worth it.
The free monogramming option on this leather briefcase is genuinely remarkable. Customize it with initials, company logo, or whatever you prefer to make it one of a kind. It also comes in different colors: black, saddle tan, dark brown, distress brown, or rustic
Take a look at some notable features that make this briefcase stand out from the rest.
Thick superior leather
Two primary compartments
Four-zippered front pockets
Hold devices or laptops up to 17 inches
Edmond Leather Business Briefcase
If you're a fashionable guy, or looking for gift ideas for fashionable dads or husbands, the Edmond Leather Business Briefcase might be your best choice. This leather briefcase is functional, long-lasting, and stylish, making it great value for your money. It's designed to fit your lifestyle in the conference room, and can be great for casual travelling, too.
This leather business briefcase features several zippered pockets, roomy compartments, and an excellent monogrammed look. You can choose from the color black, chocolate, or tan to best suit your personality.
Here are some best highlight features this product can offer.
Sturdy brass hardware
File divider compartments
Crafted of soft, thick genuine cowhide leather
Interior pockets for office and personal essential accessories
Graham Leather Briefcase Bag
The Graham Leather Collection is full of timeless designs for work and vacation that every man needs, impeccably constructed from premium quality leather. This flexible bag has many compartments and pockets for your laptops, tablets, and office essentials.
This unique leather briefcase has a modern-day design with amazing features to accommodate your daily needs. For a more classic look, you can personalize it with initials or have them embossed in traditional foil. Here are some of the benefits of using this briefcase:
Soft cotton lining
Trolley pass for luggage handles
The interior has middle compartment dividers
Adjustable shoulder strap with antique brass hardware

What To Consider When Buying A Men's Monogrammed Leather Briefcase
There are various factors you should consider before purchasing a monogrammed leather briefcase. Here are some that might help:
Price is one of the primary considerations when buying monogrammed leather briefcases for men. If you're on a budget, opt for products within your means without sacrificing quality. A high price is usually synonymous with better features, sophisticated design, and elegant presentation. But, you can find high-quality products that don't cost much. You may check reviews and product descriptions to know what other users think about the quality.
The leather quality or material used to make a briefcase speaks a lot about its durability and strength. It should be genuine, resistant to wear, and comfortable. After all, you'll be using it every day, so the material should be able to withstand daily use.
Full-grain, top-grain, and premium cowhide leathers are some of the best materials you can find. These high-quality leathers are solid and durable, comfortable to touch, and good-looking.
The size and style of the leather briefcase you'll opt for should depend on your preferences. While the measurements may vary, you should always ensure the size you'll choose fits your essentials. You may opt for a medium or a large-sized one if you carry a lot of office belongings.
Compartments and pockets are also necessary, considering they may help you keep your valuables safe and secure. On the other hand, the style should complement your work attire and personality. Thus, it's best to have a versatile design that's convenient for casual and formal use.
Maintaining a leather bag can be tricky.
Always store your leather briefcase in a dry and clean place to keep the material from slipping. Leather briefcases also require saddle soap and leather conditioner for proper upkeep. Also, it'd be best not to rub if water gets spilled onto the bag's surface as this may damage the material's integrity.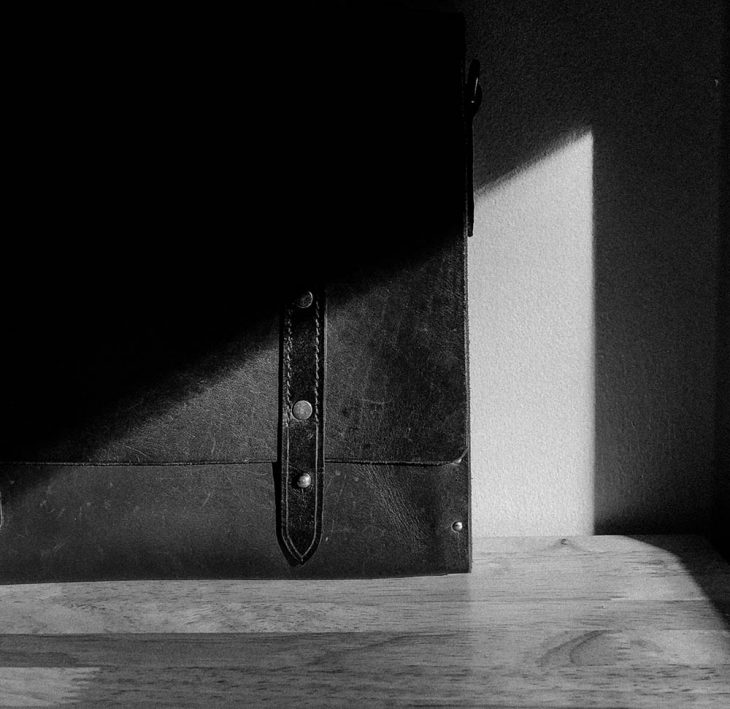 Conclusion
Choosing the best men's monogrammed leather briefcase can be confusing, but it doesn't have to be. It's best to pick according to your preferences and needs since you'll be using it for a long time. Make this article your guide, and it'll lead you straightaway toward the best choice for your needs.