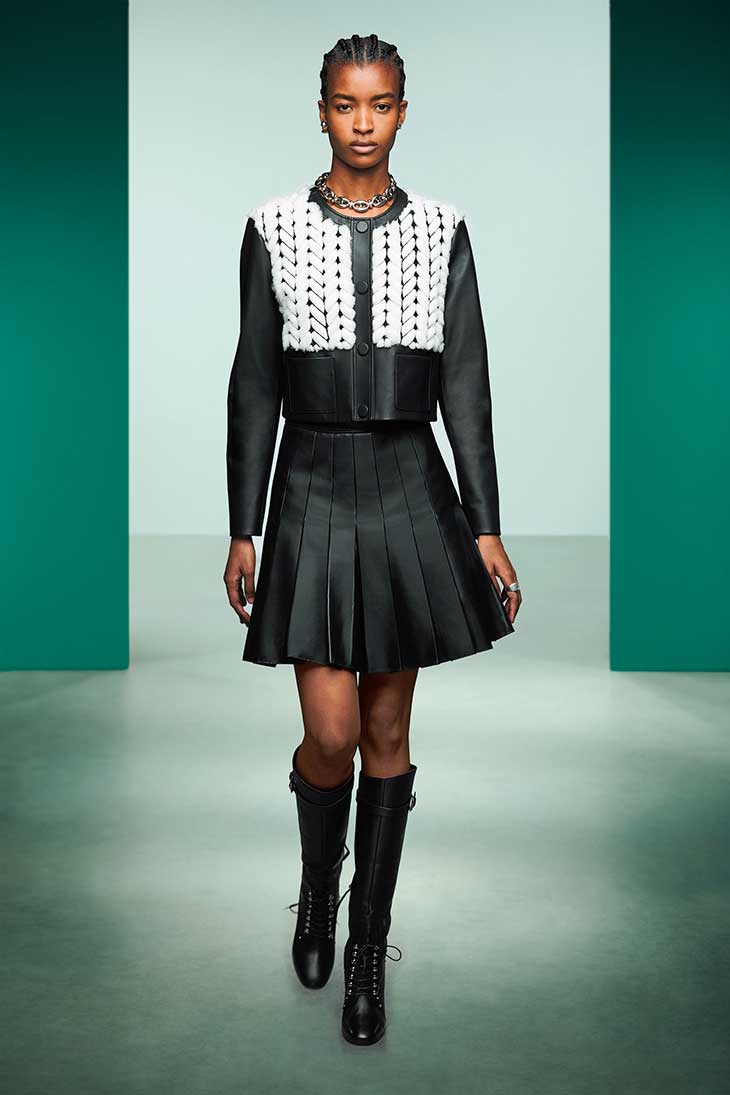 PORTS 1961 presents the latest collection by Karl Templer with a 17 striking new womenswear looks. The legendary fashion stylist turned designer is at the helm of PORTS 1961 design team since 2019. Two years ago the helm of PORTS 1961 changed once again. This time under the business eye of Michela Piva the label enlisted Templer as the Creative Director of the design team, while the visual side was placed in the hands of Fabien Baron and his Baron & Baron team.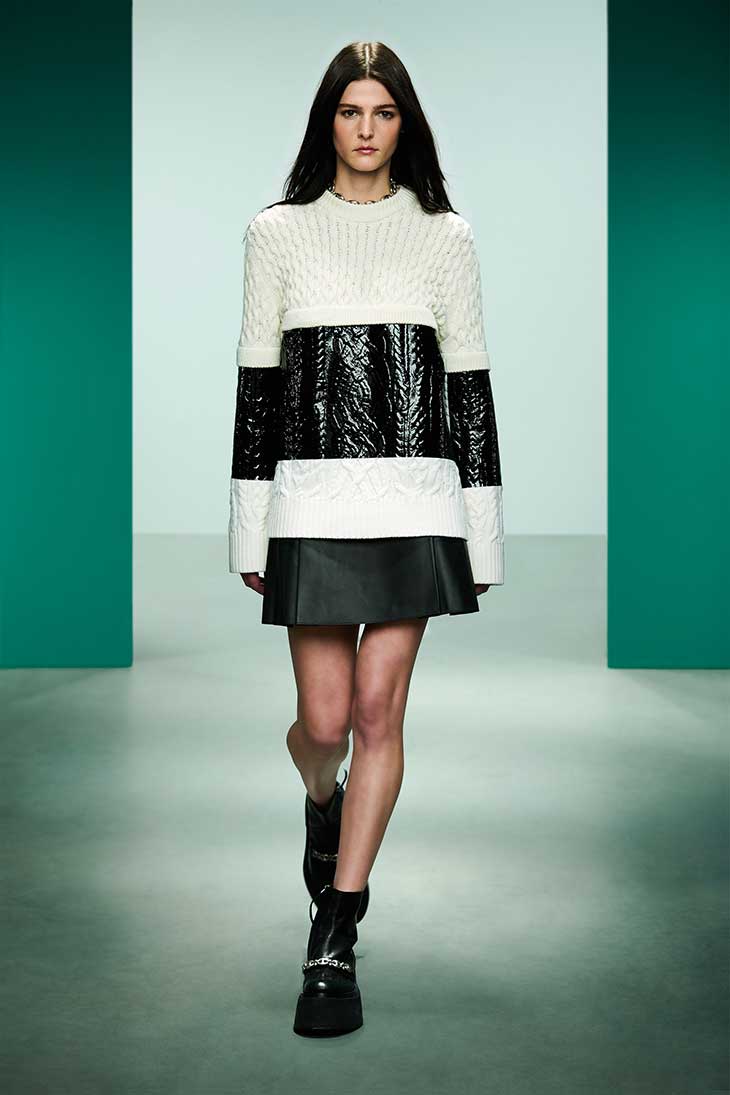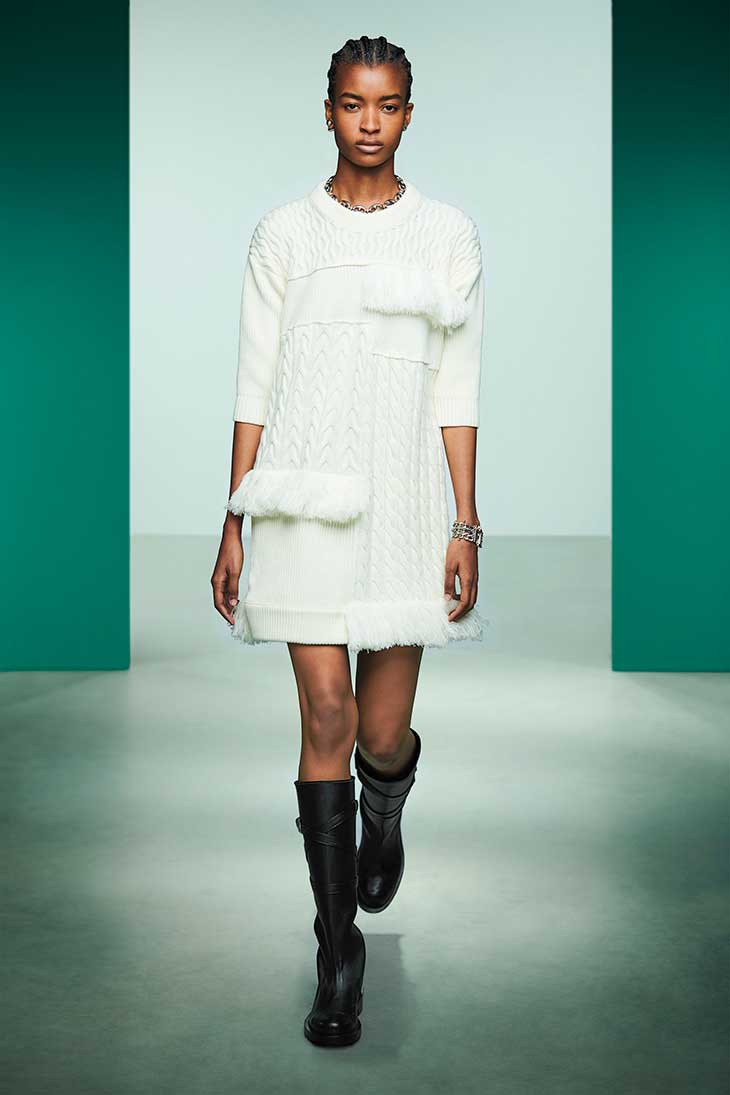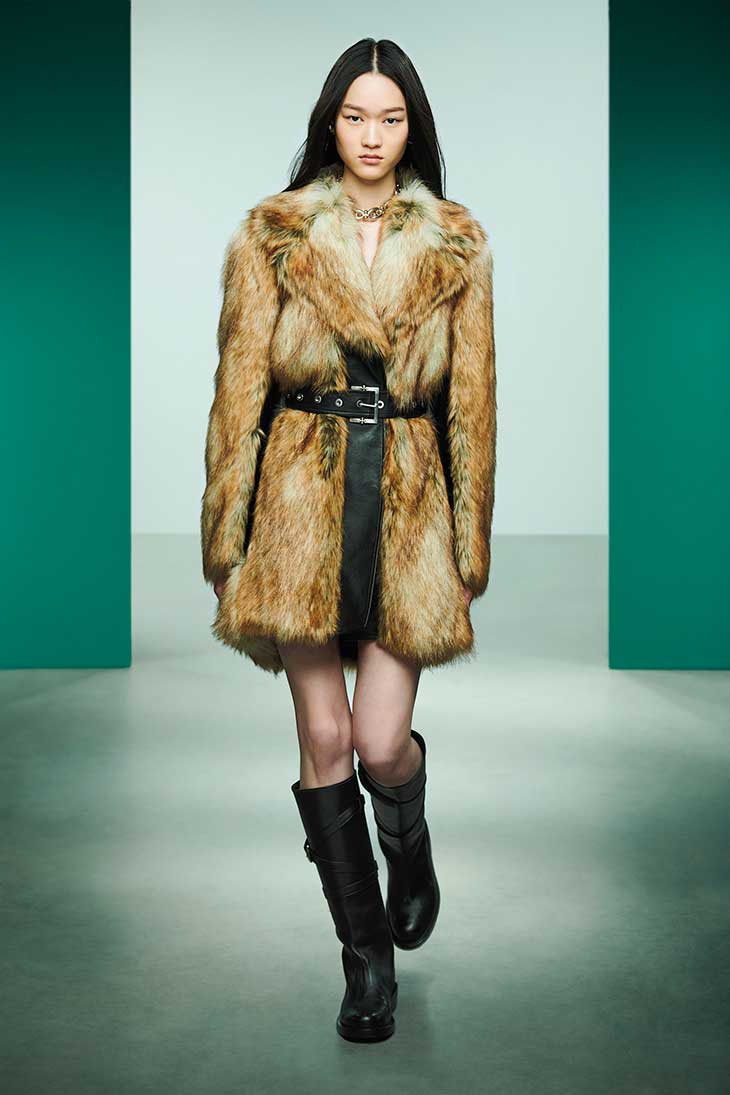 While digital lookbooks space can go two routes, a predominately editorial one, or a simple runway turned lookbook the PORTS 1961 one takes that route. Unfortunately the PORTS 1961 pre-fall 2022 collection has none of the Baron & Baron sizzling slick aesthetic we are so used to from Fabien Baron. Thus it is hard to tell if any of that visual identity from Baron has even touched the lookbook shoot.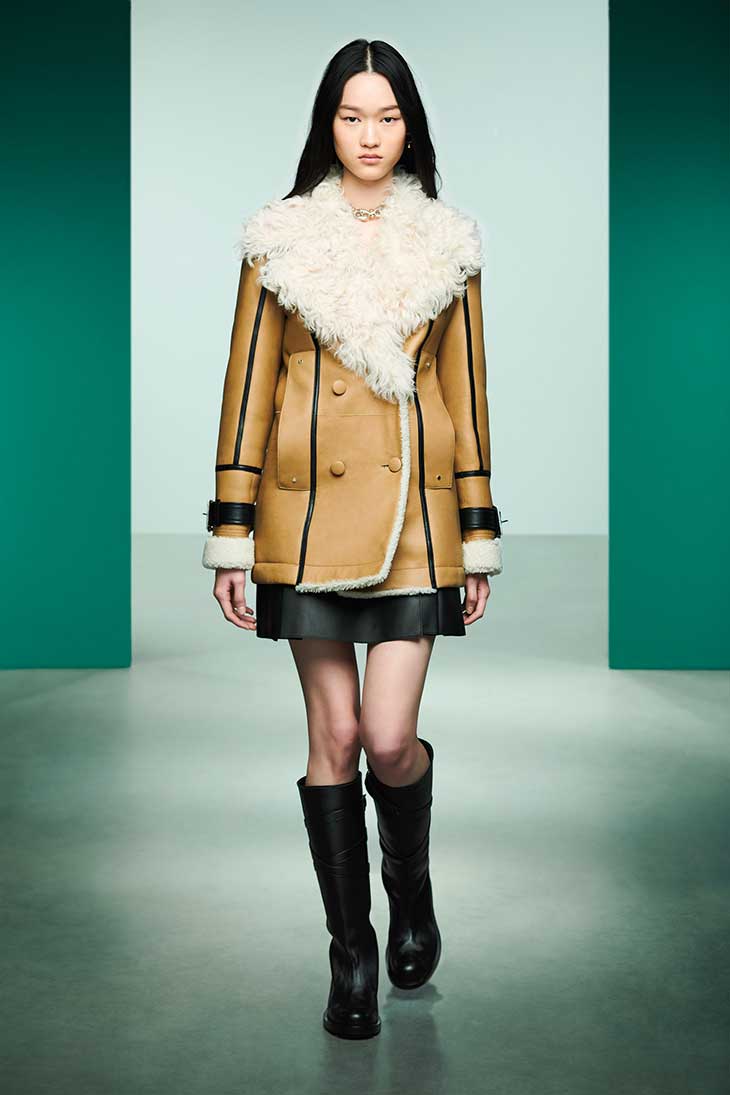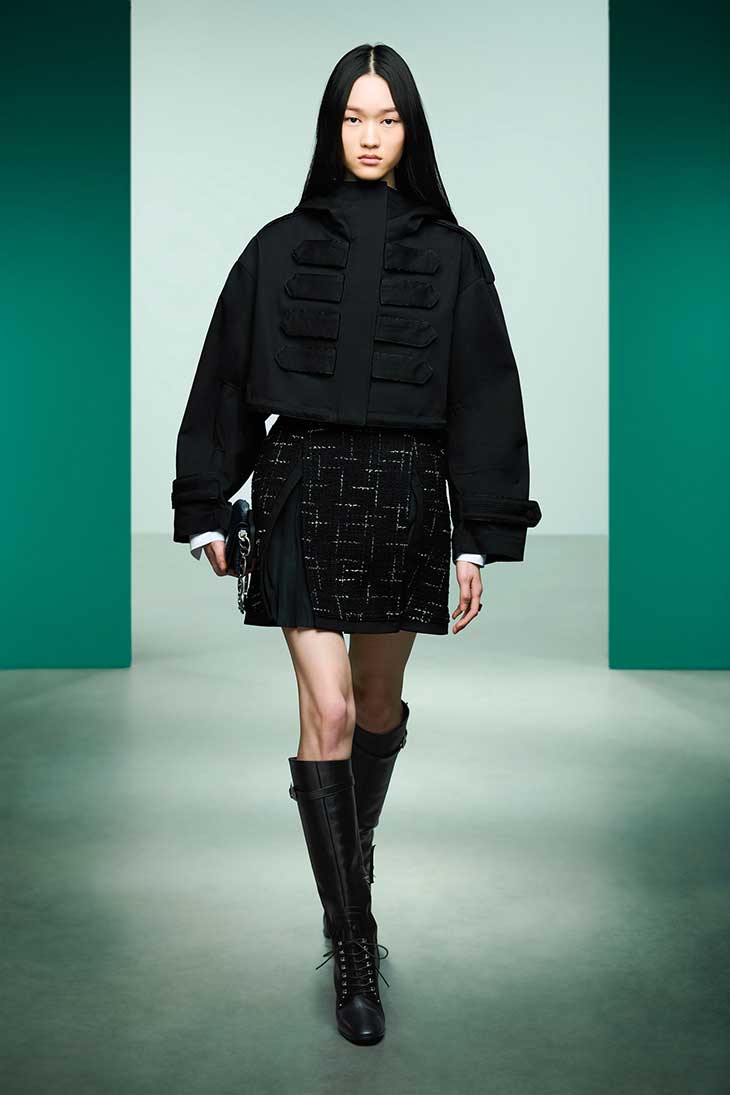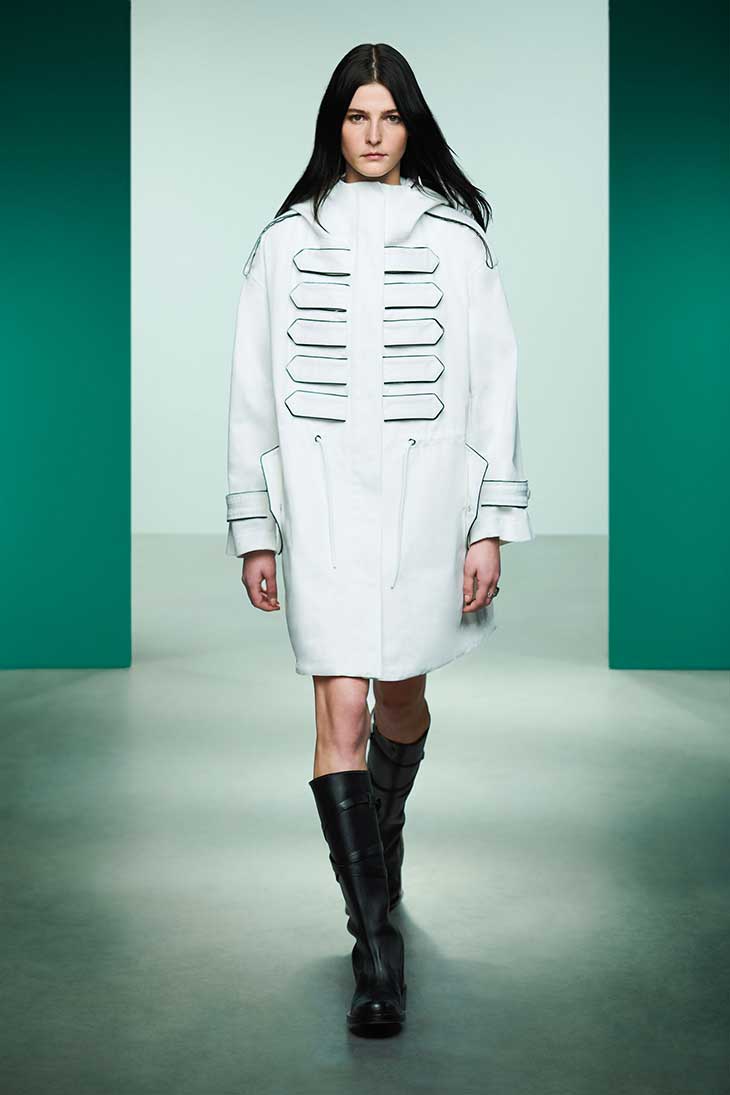 However digital runway turned lookbook shoot to the side Karl Templer shows his got the label under reigns for the Pre-Fall 2022 womenswear look-books. The collection explores the newly setup aesthetic for PORTS. Templer this time leaves the colour palette to the side, instead the pre-fall 2022 is predominantly focusing on black and white colour blocking. With an exception of a brown leather toned jacket, and fur outerwear jacket taking a stand. A stand is we are still doing fur. That same colour blocking is making the collections detailing far more playful. However the same colour blocking at moment brings us into the over-designed, and even dated sphere.
Discover all the looks from PORTS 1961 collection in our gallery: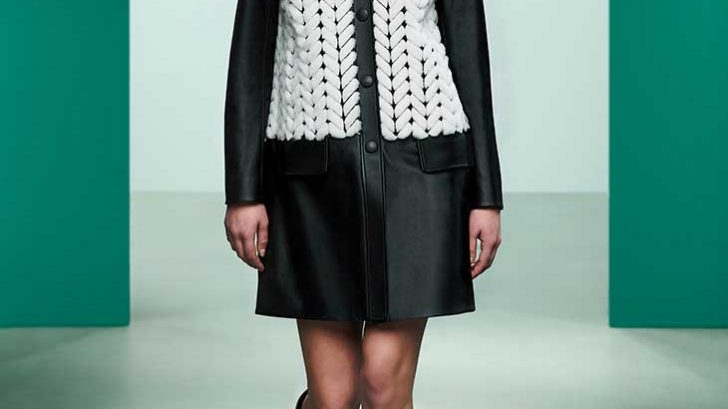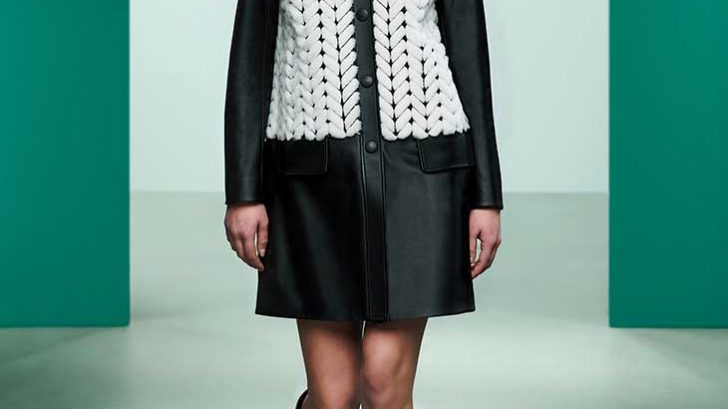 Words by Zarko Davinic Editor at DSCENE