If you're a beginner at wallpaper designs, you can get overwhelmed by the commercial and residential wallpaper categories. At the end of the day, are they not mere wallpapers?
While this might be true, different wallpapers like ombre wallpaper are meant for different spaces. You can be a homeowner or a business owner looking to spruce up your space's look.
Not knowing the right wallpaper type for your space can ruin its decor. This is why you must understand the fundamental difference between commercial and residential wallpapers.
Read this article till the end to understand this difference before you go on and buy one.
Difference#1: Purpose of Creation
Commercial wallpaper: These wallpapers are made for 'commercial' spaces, such as malls and airports. They're flexible and durable to withstand the harsh environment of these areas. The quality is top-notch, and you can't use them in your home (unless you like industrial looks.)
Commercial wallpapers have a streamlined design since these are meant for large areas. They're often single-coloured wallpaper designs, which are difficult to implement in homes where floor plans are small.
Residential Wallpapers: These have various themes and patterns to suit most home decors. You can find the best wallpapers for the living room, bedroom and kitchen from these categories. The quality isn't as reliable as commercial wallpapers, but these are still fairly durable.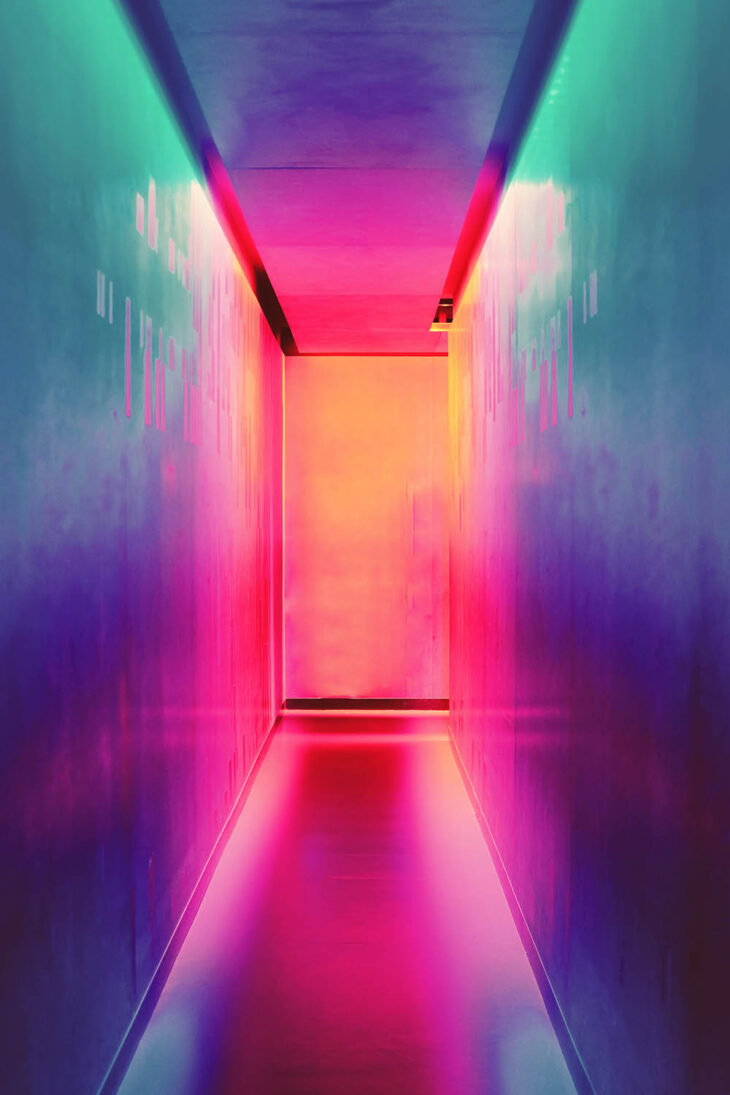 Difference#2: Material Surface
Commercial Wallpapers: These are mostly made using vinyl material. These are non-woven materials with an adhesive backing. They stick to the wall and don't require much time to install.
Residential Wallpapers: These wallpapers are generally made using paper. The designs aren't printed on the material like commercial wallpapers but pasted like actual wallpaper. This means you'll find it difficult to remove them once installed (unless you rip off a small section that you wish to replace.)
Difference#3: Installing them
Commercial Wallpapers: These are comparatively easy to install. They can be put up using regular wallpaper paste and a notched trowel. For large spaces, you may require the help of an assistant to ensure even coverage on the wall.
Residential Wallpapers: You can cut residential wallpapers to make them fit your floor space. For example, wallpaper designs for an L-shaped living space would not only need to be cut accordingly but may also require you to paste its two parts together (for one seamless look.) The process gets difficult if you're using paper or cloth wallpapers.
Difference#4: Cleaning
Commercial Wallpapers: These are the perfect choice for high-traffic areas. They are extremely easy to clean and maintain, which is why they're the first choice of every mall or airport.
Residential Wallpapers: The type of material used in residential wallpapers determines how difficult they are to clean. Fabric wallpapers cannot be cleaned using just a wet cloth but require specific cleaners. Paper wallpapers can be cleaned with just about anything that's usually used to clean home walls. They require no specific cleaners.
So Which One to Choose?
Commercial and residential wallpapers are not meant to be placed in the same space. Residential is the way to go if you're looking for stylish wallpapers that will add character to your home.
If you're looking for a flexible wallpaper that doesn't require much time for installation, commercial wallpapers are your best bet. They're ideal if you own a business and need to spruce up the interiors in a few days. You can also use them in malls, airports and other 'commercial' spaces.
Final Word
Commercial and residential wallpapers are two different things. So, if you're thinking of using the term interchangeably to describe both, don't do it. You must know the right term when purchasing these items for our homes or businesses.
Got any questions? Ask us in the comments!