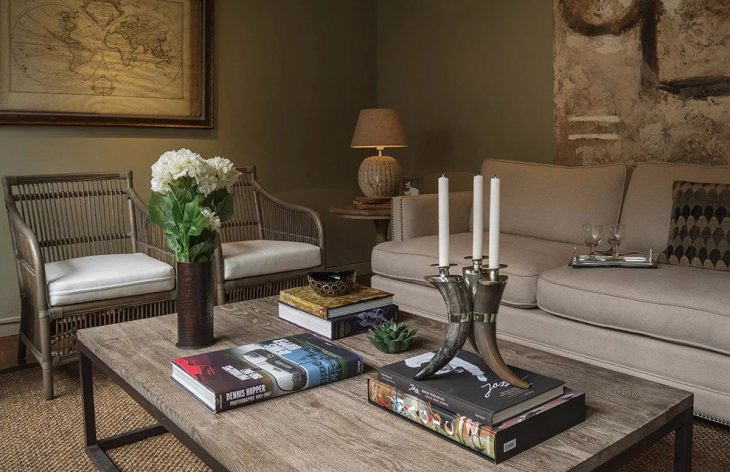 So, the bright warm sun, crisp fresh air, perfect temperatures, and gorgeous signs of nature, has got you wanting to rejuvenate your living space. You've been gaining inspiration from reality television shows, blogs, home decor magazines, and even social media, but as you start to add up your vision, you realize it's a bit more than what you can feasibly afford. There's no need to despair, however, as there are plenty of ways to transform your home for summer with luxury home decor on a budget.
Purge and Sell
You likely already have a dollar amount in mind that you can spend on your spring home interior and high-end home decor. If you'd like to kill two birds with one stone, you can get rid of the clutter in your house and make some extra money to add to your budget by purging and selling things you don't need. A weekend yard sale in the spring is likely to get you a reasonable profit and help you get a huge head start on cleaning your house.
Refurbish and Reuse
Not everything in your home needs to be thrown out. In fact, there are many easy videos and guides online that can show you how to refurbish and reuse items in your home. For instance, if you have a couch that's still sturdy but you're tired of the color, you can purchase a couch cover. Maybe your side tables are still stylish but a bit worn down. You can sand them down and finish them in wood or paint them an entirely different color.
Get Carpets Cleaned
Changing the flooring in your house may be more than you can afford right now, but you can still give the floors in your house a makeover with a good cleaning. Carpets can be made to look just like new with a deep shampoo and steam cleaning. You can purchase a carpet cleaner or hire one from Lakeside-hire.co.uk and complete this task yourself, or invest the money to hire professionals. Either way, this is definitely worth dipping into your budget.
Accessorize with Luxury Home Decor
If you've followed the steps above, you should have a pretty chunk of change left to invest in your spring interior design. You can use a portion of your budget to purchase luxury home decor from vendors like LADORADA. You can find lots of different high-end home decor items to liven up your space while also supporting brands that offer sustainable home decor. You can find eclectic home decor like vases which are a great finish in your living room, dining room, or kitchen, add some candle holders to mantels or side tables, and wow your guests with designer serving bowls and trays made with exotic materials like horn and mother of pearl.
New Window Treatments
Another inexpensive way to update your home for the spring is to purchase new window treatments. Get rid of the thick dark-colored drapes and put up some bright or light-colored sheers. You should also allow more sunlight into your home. The sun shining in your home makes the entire space look larger and season-friendly. You can easily do this by purchasing blinds or shades for each of your windows. Such window treatments allow you to control how much light you allow in your home throughout the day. So, on days when it's a bit hotter outside, you can easily adjust the blinds or shades to keep cool.
Install Ceiling Fans
There are times during the spring where it can get a bit warm in the house. Rather than turning on the air conditioner too soon, you can install ceiling fans. They not only help to keep the house cool, but they come in an array of sizes and styles to match your decor. Whether you want a traditional and elegant wooden ceiling fan or a fan made of smaller wicker fans, you can find something to add style to your home's interior.
Every now and then your home needs to be rejuvenated to match your current style and mood. If you're looking to spruce up your house for spring with luxury home decor, don't let something like a tight budget keep you from moving forward with your plans. As you can see from above, there are plenty of free and affordable ways you can transform your space and service providers like Ladorada ready to help you transform your entire home without breaking the bank.