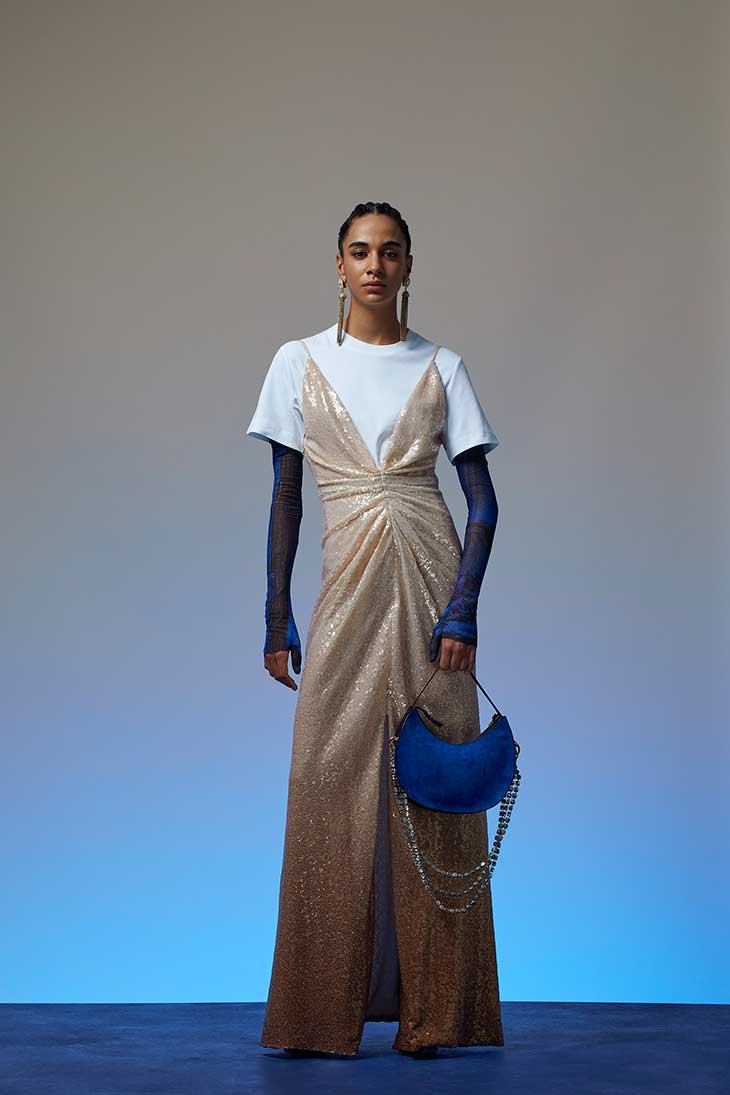 Reload is the keyword of a new generation. The historical Italian fashion house BALESTRA presented a new aesthetic built on creative innovation for the Fall Winter 2022.23 collection, as a part of the recently finished Milano Fashion Week. Starting from a new stylistic vision of the brand the creative team relaunches the values of the historical mason with a contemporary timeless dream-collection.
For its first prêt-à-porter collection, Balestra has put together a creative team of emerging talents able to propel the brand's evolution into the future, envisioning a new paradigm of poetry and storytelling while still celebrating Balestra's heritage.
It is said that those who see the sun rise in a dream are about to begin a period of rebirth and change. Is a symbol of optimism and faith in the future. Dreams allow us to go beyond reality, to shape our future to let ourselves believe in ambitious goals, and sometimes to see who we truly are.
– says Sofia Bertolli Balestra, head of research, design and brand identity.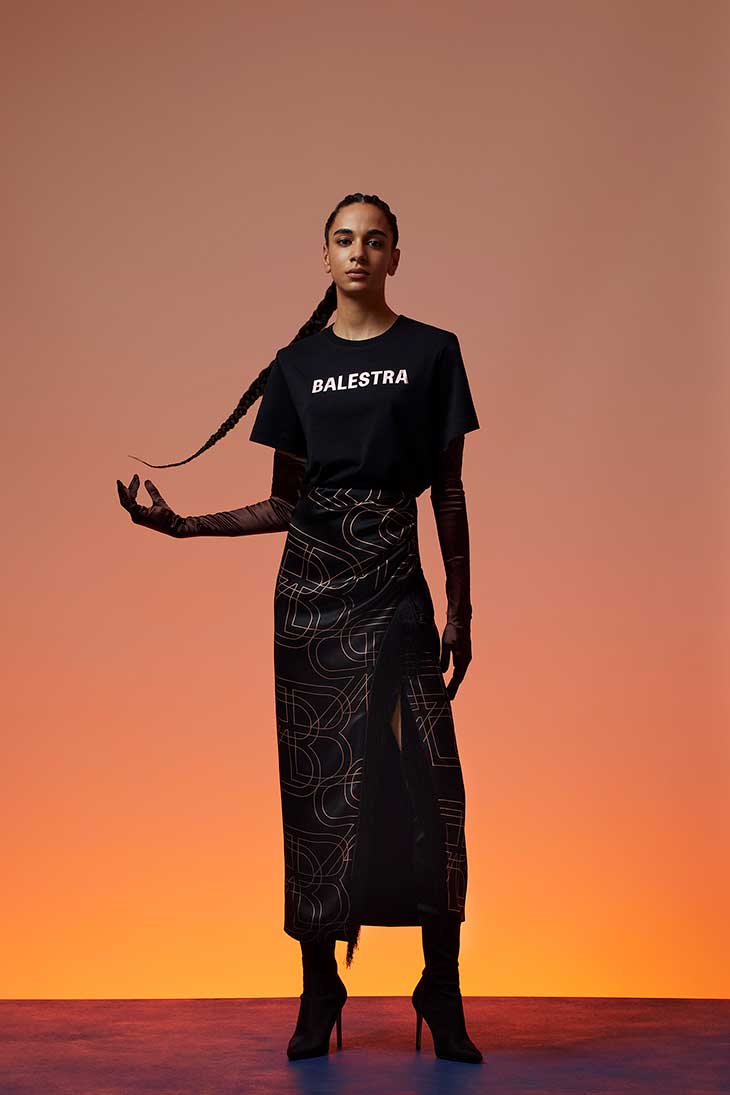 The collection features a timeless silhouettes made in high-quality materials using the impecable craftsmanship, inspired by Haute Couture. It is fluid and sustainable, in harmony with new generations' sensitivity and awareness. We started from our roots. We drew inspiration from Balestra's legendary period between the late 1970s and the 1980s, referencing soft shapes, plunging necklines and oversized shoulders, allowing the body complete freedom. A beautiful dream that goes from day to night.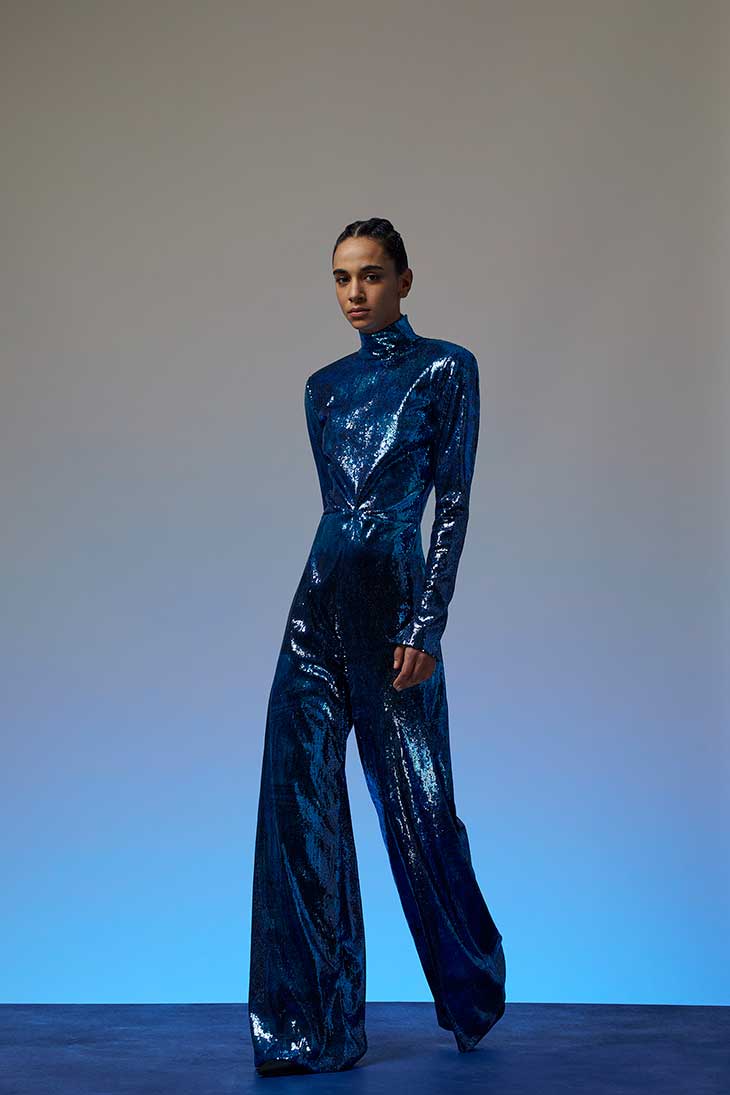 The collection's vision is inspired by a strong woman and is overlapped with Piranesi's evocative symbolism and shared love for Rome. Thus the Eternal City returns in all of its magnificence, on the fabrics printed with Giovanni Battista Piranesi's 18th-century etchings. Filtered through the iconic Blu Balestra, the panoramic views turn into oneiric motif and theatrical suggestion, with the full energy of a vibrant hue "Renato Balestra, like Piranesi, was captured by Rome and became its ambassador in the world. Quoting the city is Our invitation to dream, to let feelings run through us, to imagine physical and ideal places, " Sofia Bertolli Balestra explains. The mason's heritage is also featured by the RB monogram – originally designed in 1971 by Renato Balestra – which expands into a large-scale print, with a neon effect created by overlapping graphics. The collection is a homage to the dreams that never fade, the ones we chase after, the ones that push the best of us under the spotlight, the ones we can still feel in our eyes when we wake up and can change how we see the future. – from Balestra.