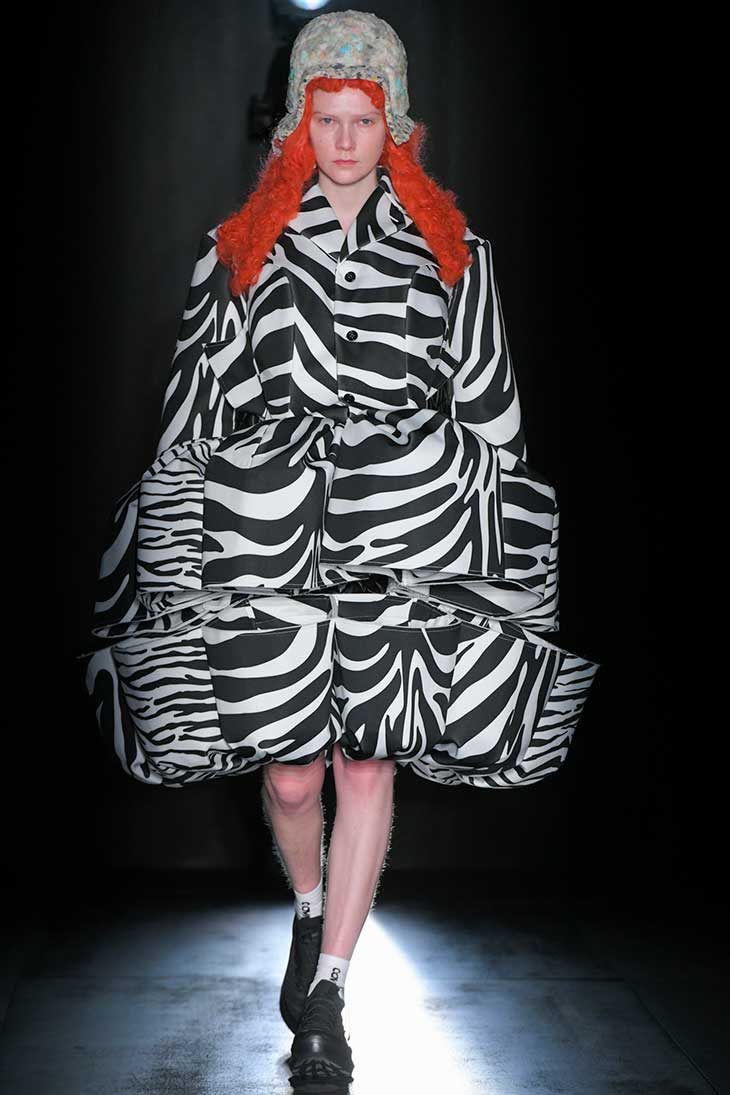 Japanese fashion designer Rei Kawakubo presented COMME des GARÇONS Fall Winter 2022.23 collection with a show in Tokyo. This season, designer explores the many meanings of Black Rose throughout history.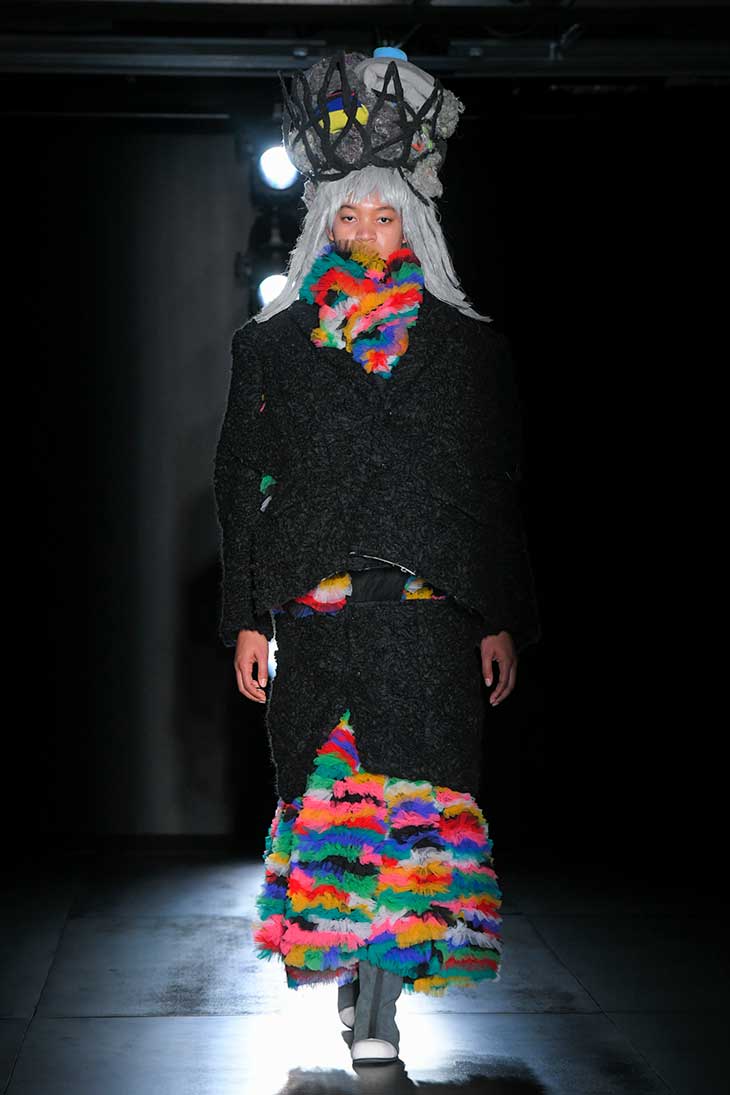 For me, the dark beauty of the black rose symbolises courage, resistance and freedom. To express this feeling, I chose the beautiful resistance song from Ireland, Roisin Dubh, which means little black rose. It is played by Ciaran Carlin, a flautist from Northern Ireland, national champion of the slow air flute.
– Rei Kawakubo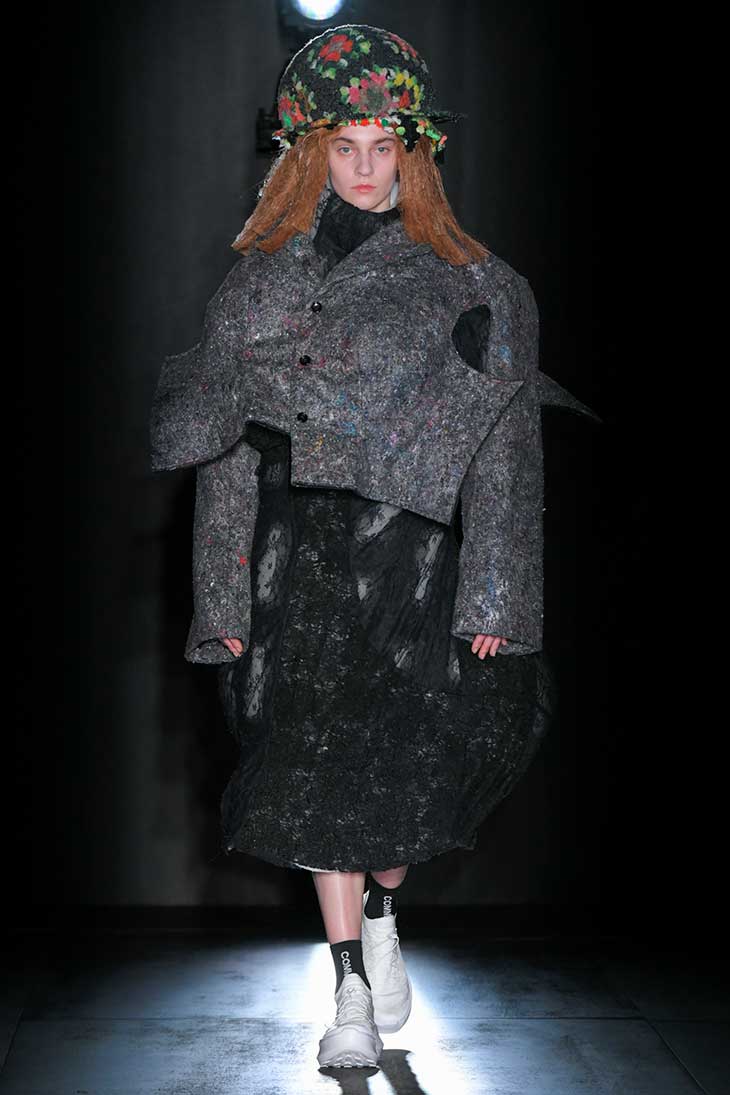 This season Comme des Garçons has worked with Salomon on a new version of S/LAB PULSAR, a model known for its light-weighted upper and sole specially developed for professional trail runners. SALOMON x Comme des Garçons PULSAR PLATFORM is a brand new model with a platform sole making full use of SALOMON's cutting- edge technology.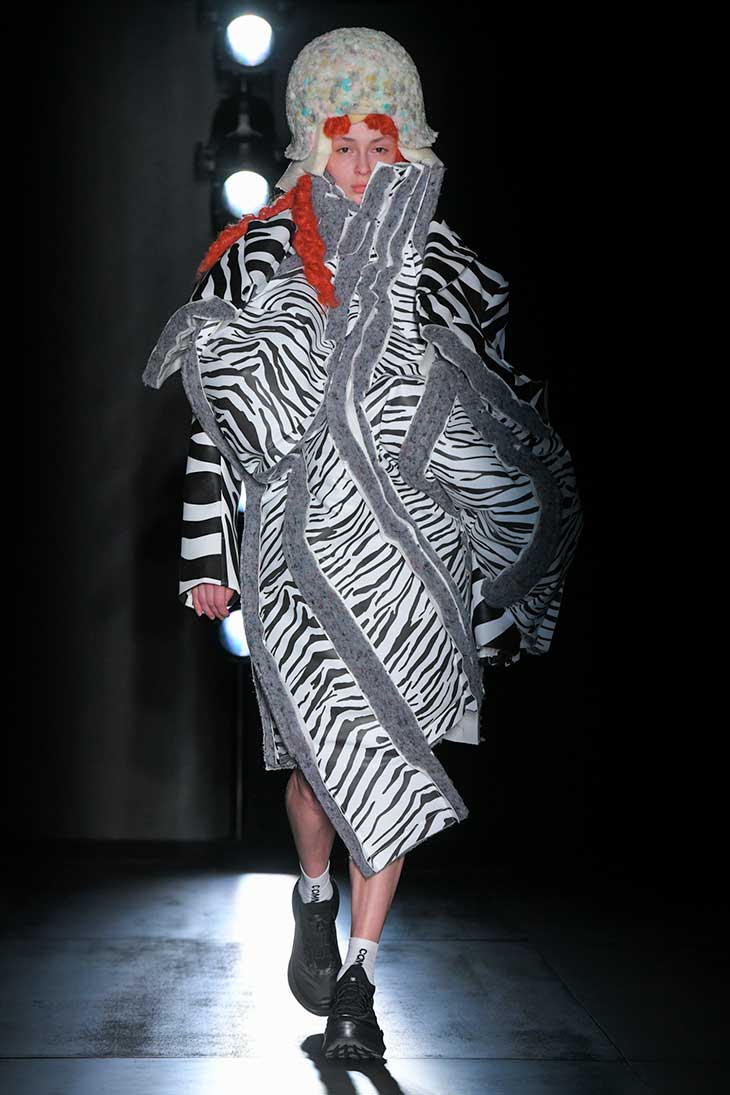 For the head pieces, Kawakubo has worked with multidisciplinary artist, set designer, illustrator and toy designer Gary Card. Born in Bournemouth, UK, Gary's solo exhibition HYSTERICAL in 2019 at the Phillips Gallery in London bridged the gap between fashion and contemporary art. "My own creative process explores the very limits and techniques of the material I am working with"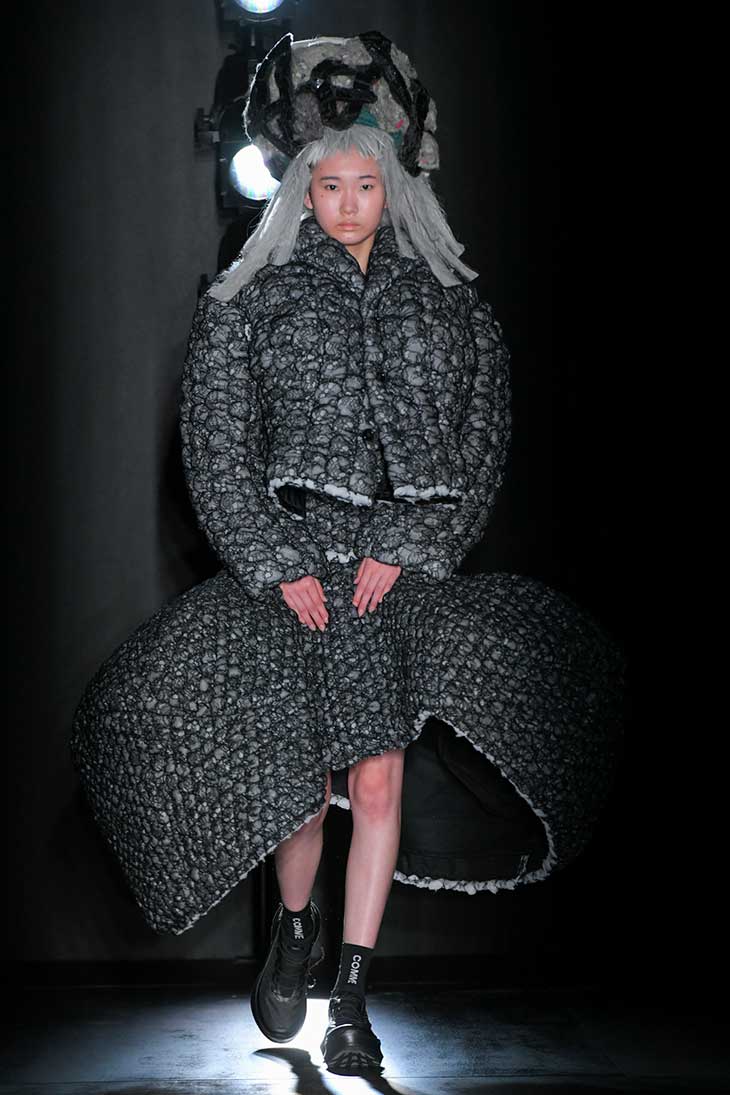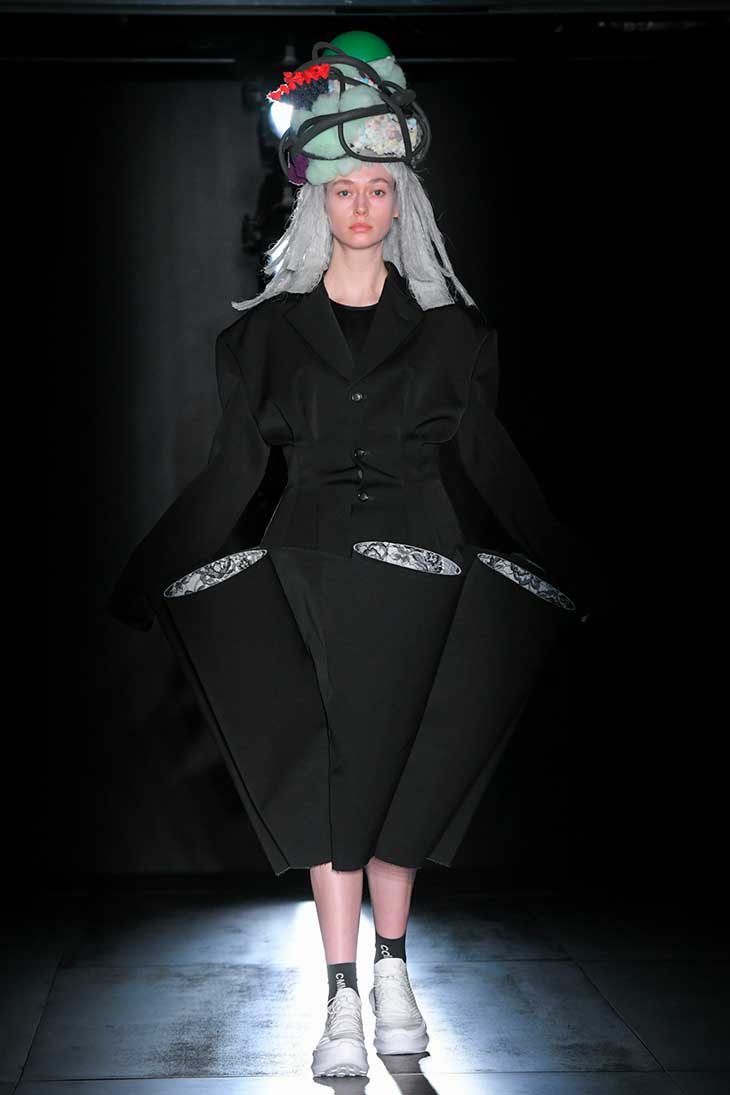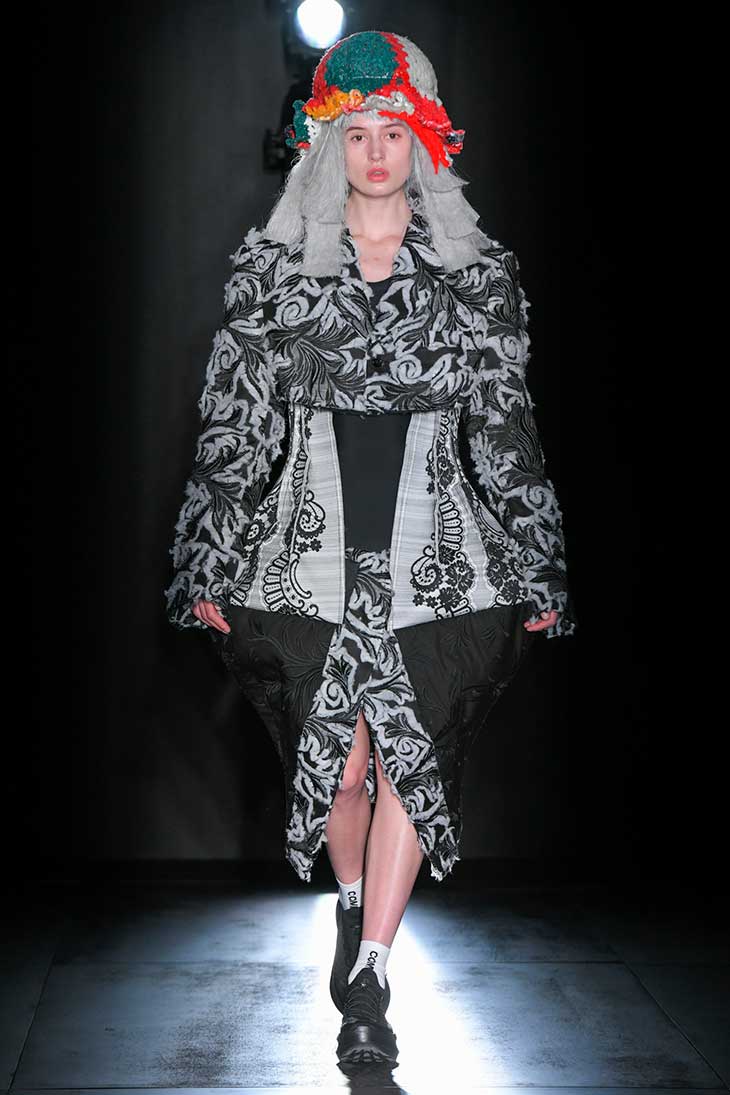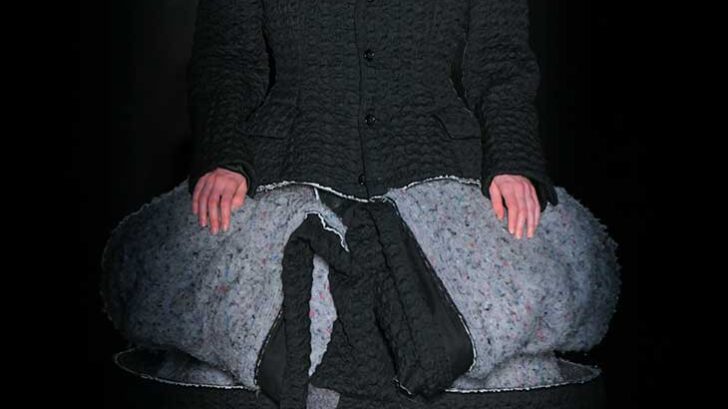 MUSIC LIST:
1. Roisin Dubh by Ciaran Carlin (flute)
2. The Three Marys by Ciaran Carlin (flute)
3. Knockamany Bens by Ciaran Carlin (flute) (recorded by Ciaran for CdG in Derry, Northern Ireland, February 2022)
4. Roisin Dubh, Joanie Madden, from "Song of the Irish Whistle"