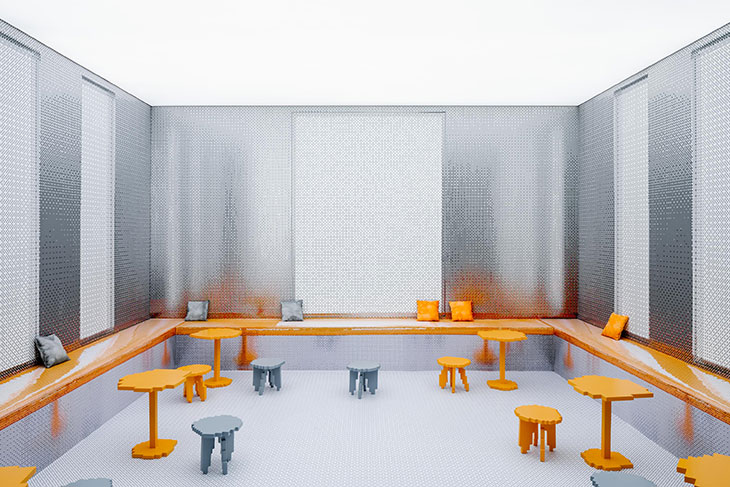 Crosby Studios founder, architect Harry Nuriev has collaborated with Repossi creative director, Gaia Repossi on a pixelated pop-up installation at Galerie Charraudeau. Introducing a new era of metaverses the installation, illustrates the correlation between the virtual and the physical reality.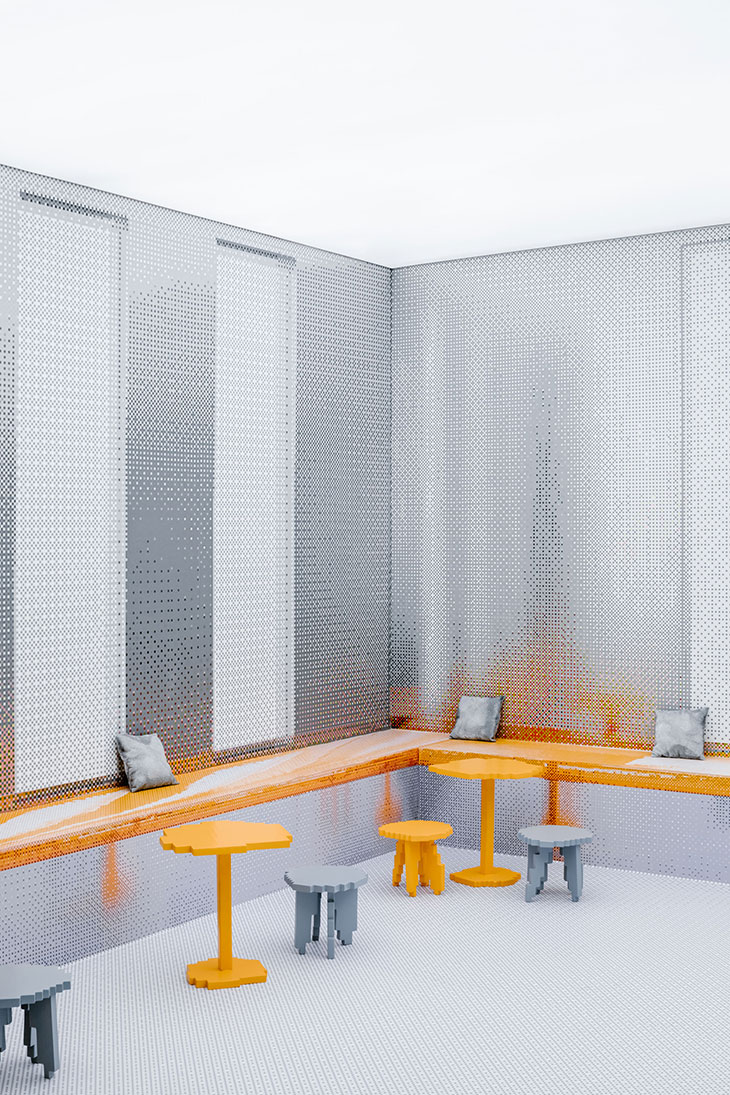 Architects and designers have been challenging our consciousness of objectivity of stools, vases, doors, shops or petrol stations through the anthropology of our time. Video games are an alternative anthropology. Harry's concepts constitute a different, unorthodox psychology of space and design perception. Toy stools, toy tables, and a toy cafe are simple dissociative ways of discovering the digital architecture we live in. They are models, they are ways of thinking, they are everyday things. The colors and pixels unconsciously bring us into the unconditional fun of the 1990 computer game, Hugo's House of Horrors—especially the pink stool, reminiscent of fuschia, found in the legendary Microsoft Paint palette. – from the gallery.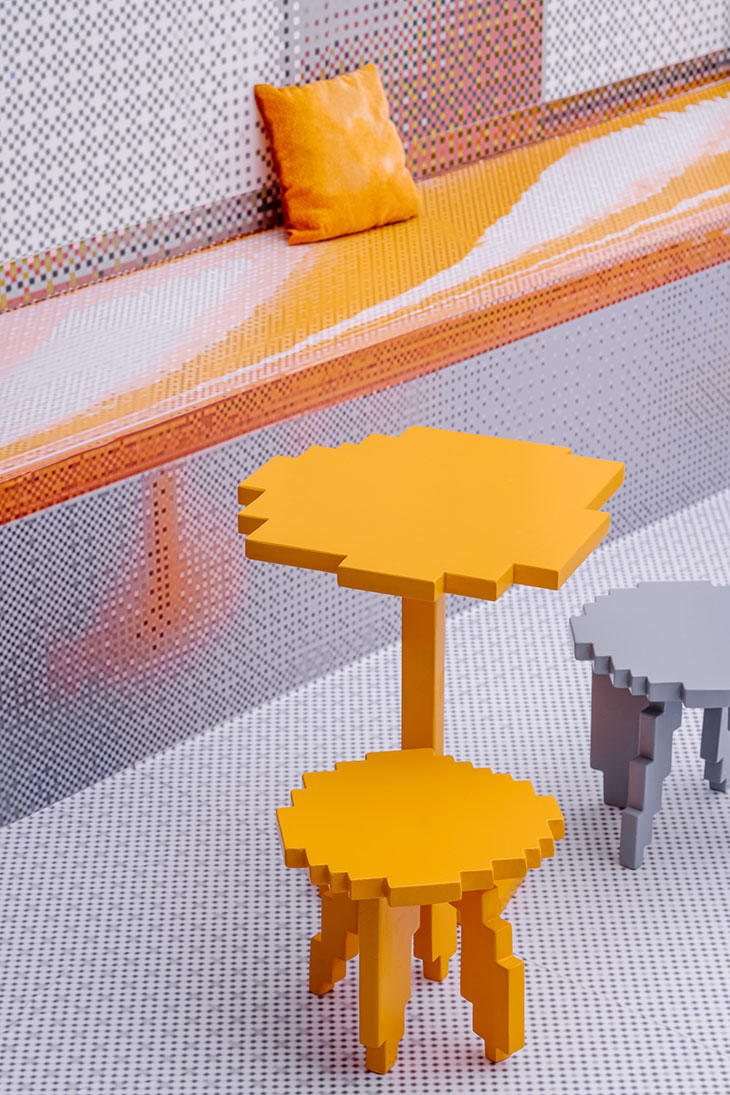 Inspired by Crosby Studios' forthcoming video game, the furniture pieces include side tables and stools in pixelated form, dubbed as the "Video Game Collection."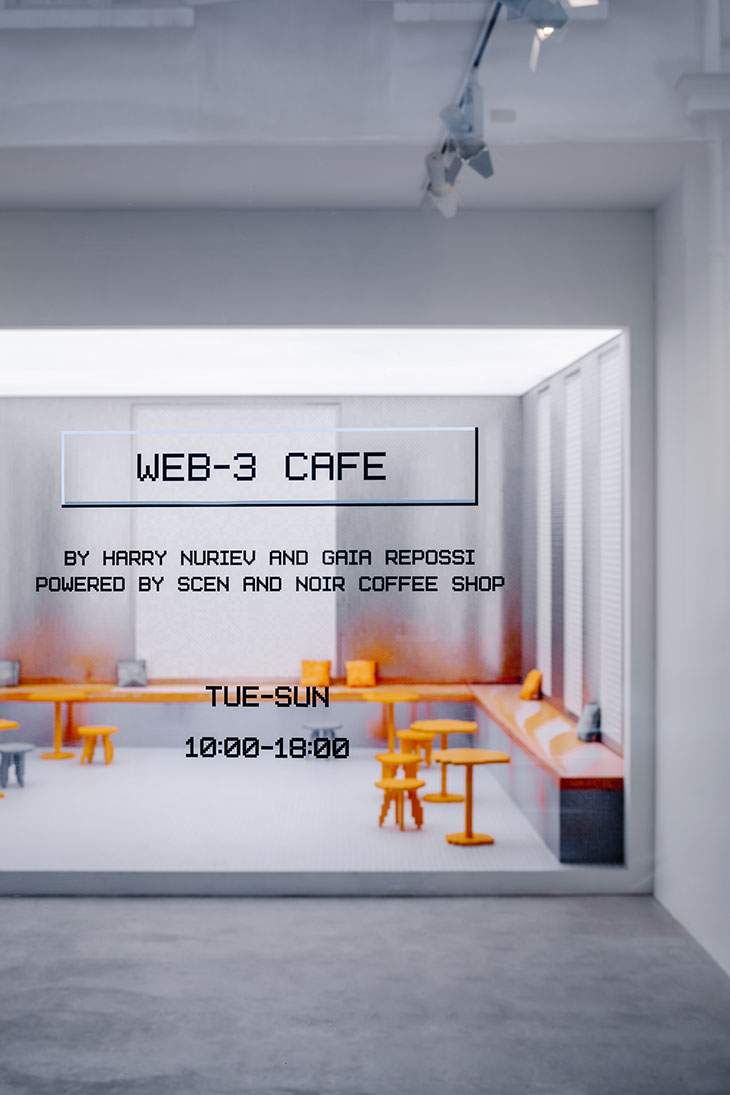 The functional café is set next to the installation and serves vegan bites by SCEN and matcha. The exhibition will be on view until April 16, 2022 at Galerie Charraudeau.