Sneakerheads all over the world rejoice, Kobe Bryant's partnership with Nike continues! One year ago, Bryant's inital endorsment deal with Nike expired, making it a hard decision for his family whether to continue collaborating and honoring Kobe's legacy. After his tragic passing in the beginning of 2020, his wife Vanessa Bryant was left in charge of his major endorsments. Last year, her decision was to part ways with sportswear company after series of limitiations of the availability of Kobe products during his retirement and after his January 2020 death and the lack of kid's sizes. Today, Kobe Bryant estate and Nike have reached an agreement about a new chapter of collaborating in partnership with Vanessa Bryant. The collaboration will inspire a new generation of athlethes and encourage the little ones to participate even more in sports.
Kobe Bryant means so much to so many of us, not just NBA fans but globally beyond the game. His impact in growing the sport, particularly encouraging women and young people to pick it up, endures as one of his deepest, lasting legacies. Together with Vanessa, we hope to honor Kobe and Gigi by championing a new generation for many years to come. – John Donahoe, President & CEO, NIKE, Inc.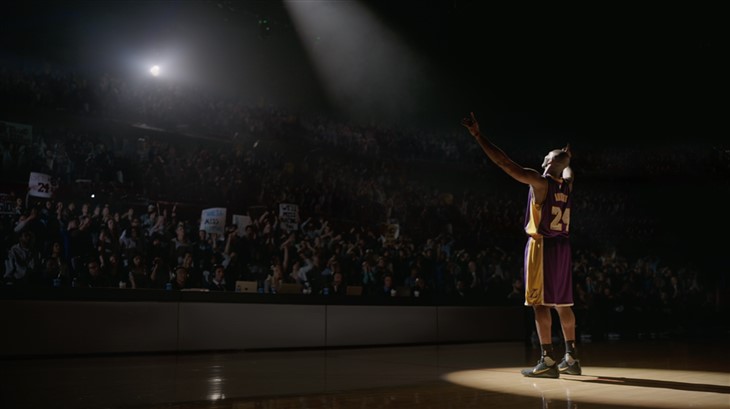 The history of this major collaboration goes back to 2003, when Kobe decided to end his contract with adidas and join team Nike. The collaboration offered Nike fans a new range of basketball shoes after Michael Jordan's era. Bryant resurrected the Huarache franchise, launched the Hyperdunk shoe and developed his signature series of basketball shoes. Besides the amazng pieces produced by Nike and Kobe, the partnership also developed through Nike's various donations to Bryant's Mamba Sports Foundation and later Mambacita Sports Foundation. The foundations were very important for Kobe, where he schooled young basketball talents and underserved communities who may face financial barriers to practice sport. In 2017, Nike and Kobe also teamed up on making Mamba League for boys and girls, whose goal was to enroll more female coaches and bring equality between girls and boys teams. Today, the partnership will continue with the release of Kobe 6 Protro "Mambacita Sweet 16" honoring Gigi Bryant, which proceeds will all be donated to Mamba and Mambacita Sports Foundation.
DSCENE team prepared a list of the best shoes from this collaboration in honor of their newly formed partnership. Discover our picks below: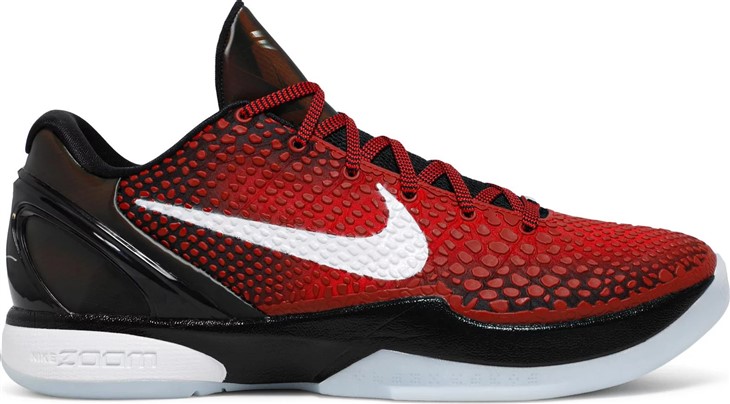 Zoom Kobe 6 Protro 'All Star'
Of course, our first on the list is Kobe classic. Named after the NBA All Star game when Kobe first sported this basketball shoe, the Protro All Stars are a signature piece on and off the court.
The Nike Zoom Kobe 6 Protro 'All Star' brings back a special-edition colorway that the Mamba himself wore at the 2011 NBA All-Star Game. This updated version of the classic low-top features revised tooling, highlighted by a full-length Cushlon midsole with a large Air Zoom Turbo unit in the forefoot. Up top, polyurethane scales improve the durability of the micro-mesh build, finished in a gradient blend of red and black. Kobe's signature is printed on the molded heel counter, while his personal logo adorns the tongue. – from GOAT
NBA 2K20 x Kobe 5 Protro 'Chaos Alternate' Gamer Exclusive
Once an exclusive for players who successfully completed an in-game challenge on NBA 2K20, now available to everyone, the NBA2K20 X Kobe 5 Protro is a true collectible. The updated Kobe 5 'Chaos' style comes in gray, fluorescent yellow, irredescent purple and black colorway with shoelaces in red. The cushioning is provided by Air Zoom Turbo, for additional comfort while playing basketball. If you're a true sneakerhead, be quick and order your pair on Flight Club.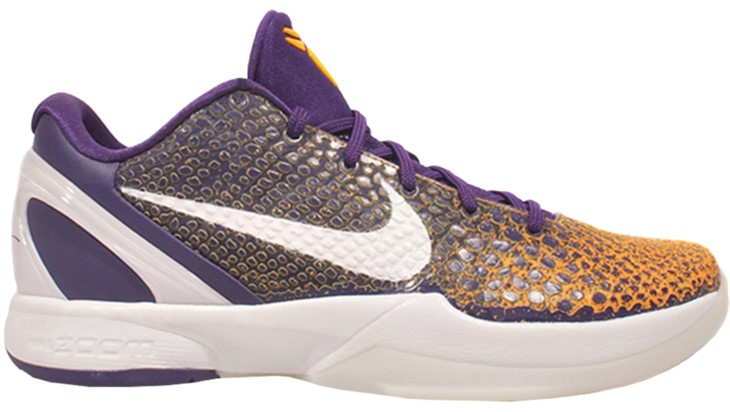 Zoom Kobe 6 'Lakers Gradient'
In honor of Mamba's home LA Lakers, the sixth signature shoe from Kobe comes in the colors of his club. A love letter to his club, the sneaker is adorned in gradient of purple and gold featuring scalled upper covered in 'islands'. The signature Swoosh sign is featured in white while Mamba's logo on the tongue is colored in gold. A true Lakers and Kobe fan should definetly have one of these. If you're perhaps a fan of other clubs, but respect Kobe's legacy, there is plenty of styles to choose from. Discover additional Nike Kobe 6 shoes here.