Rick Owens presented his Fall Winter 2022.23 collection at Palais de Tokyo during the recently finished Paris Fashion Week. Named Strobe, the show saw the models slowly drift through the clouds of smoke, released from the portable fog machines they carried on the runway. The "brutalist thuribles", as he calls them, were pumping the fragrance from Owens' new collaboration with the millennial-favorite, beauty brand Aesop.
Fashion has always been about communication, and signaling value systems to others. Value systems regarding physical beauty and status but also about moral beauty and beautiful behavior. In times of menace and strife, the way we present ourselves can express what we endorse and aspire to— an empathetic and gracious way of moving through the world and treating others.
– Rick Owens.
The collection features gentle mantles, tunics, and cowls in muted tones of alpaca felt, inspired by the ones worn by German artist Joseph Beuys (who serves as a infinite source of inspiration for Owens). The floor length draped robes, are made in dust colored sequins, while the duvet jackets in recycled nylon, python, or fish scales are knotted around the upper torso.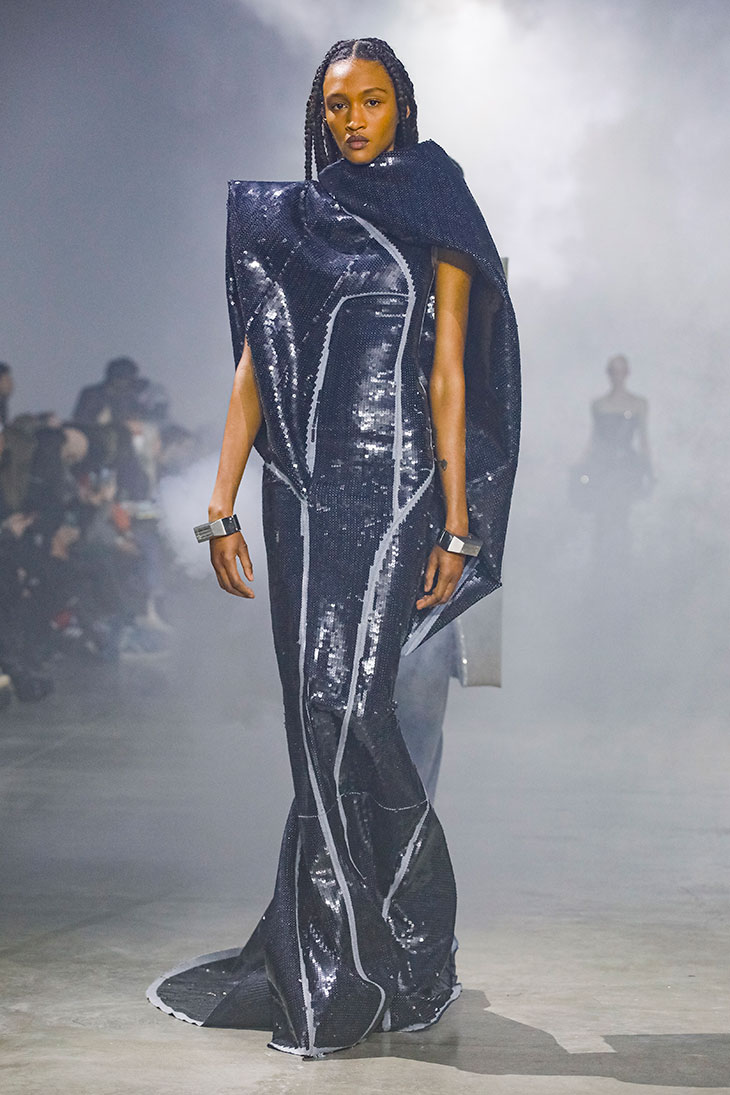 Besides the strong focus on outerwear pieces, the collection includes a number of red carpet contenders in form of Old Hollywood inspired gowns in velvet, sequins, washed denim or knit recycled cashmere.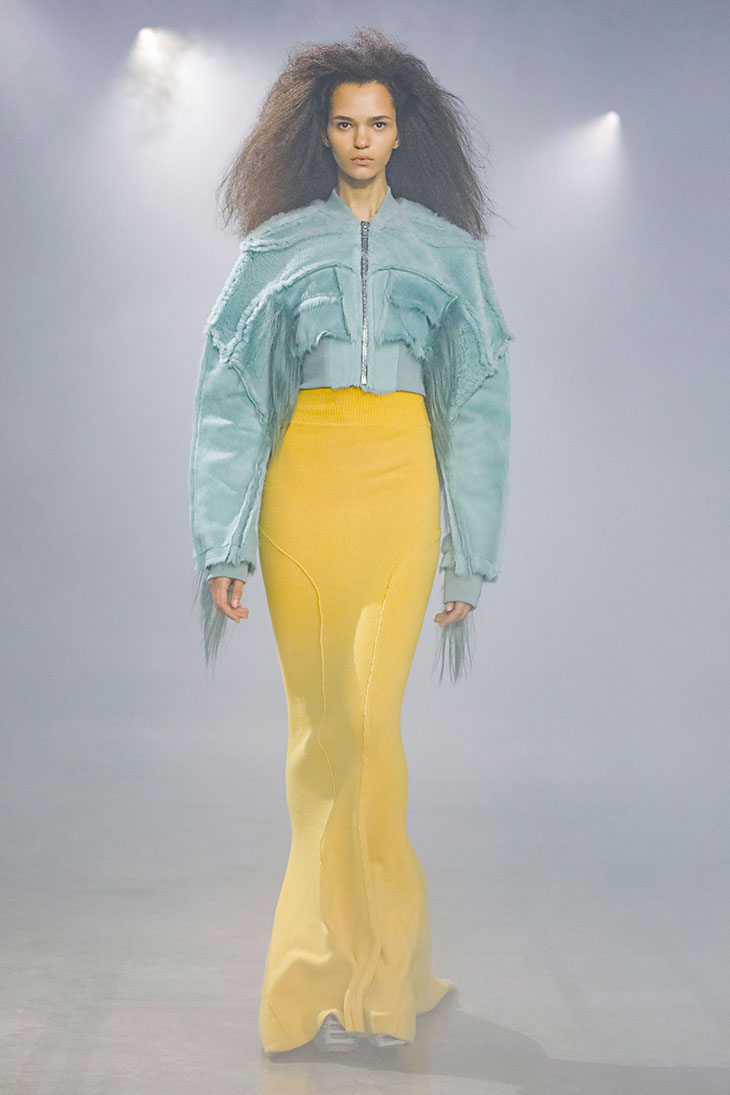 Devoted to sustainability, Owens introduces the cotton jerseys made from organic certified cotton, while the shearlings are by-products of the food industry sourced from certified family-owned tanneries in Italy. Leathers and snake skins are part of a traceability program, while the pirarucu fish scales is sourced directly from a local supplier in Brazil.
I have always found great comfort that in the history of the world good has somehow always managed to triumph over evil. During times of heartbreak, beauty can be one of the ways to maintain faith.
– Rick Owens