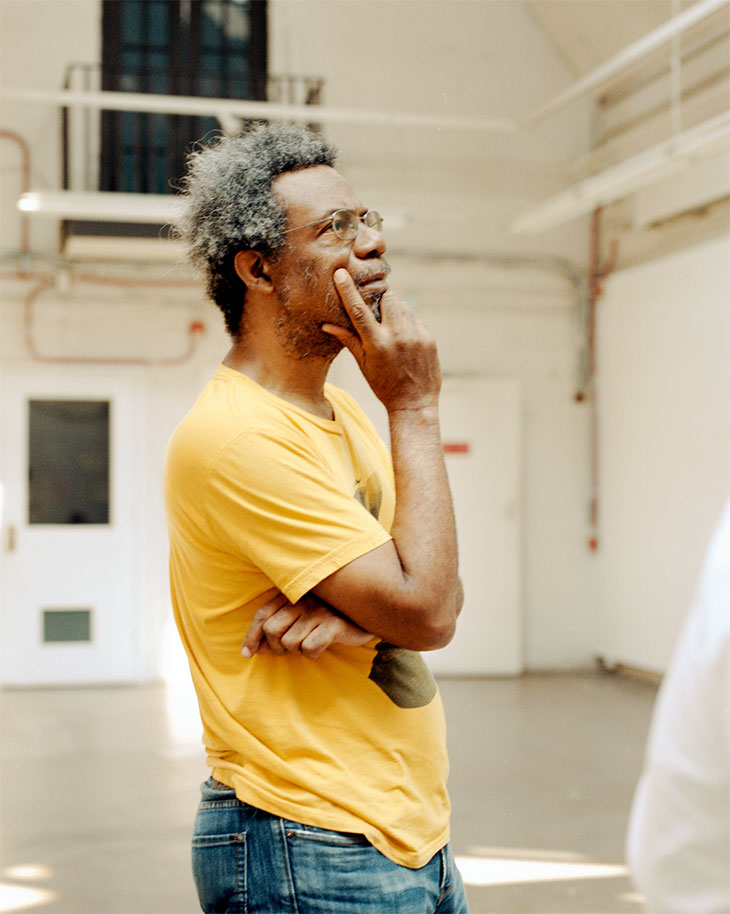 Schinkel Pavilion presents "Between A Figure and A Letter", the new exhibition by American artist Pope.L, curated by Dieter Roelstraete. Known for his provocative interventions in public spaces, the artist is addressing issues and themes ranging from language to gender, race, social struggle, and community. The exhibition is open from April 8th until July 31st, 2022.
One of the most relevant contemporary artists, Pope.L talks exclusively for DSCENE about his new exhibition "Between A Figure and A Letter" at Berlin's Schinkel Pavilion.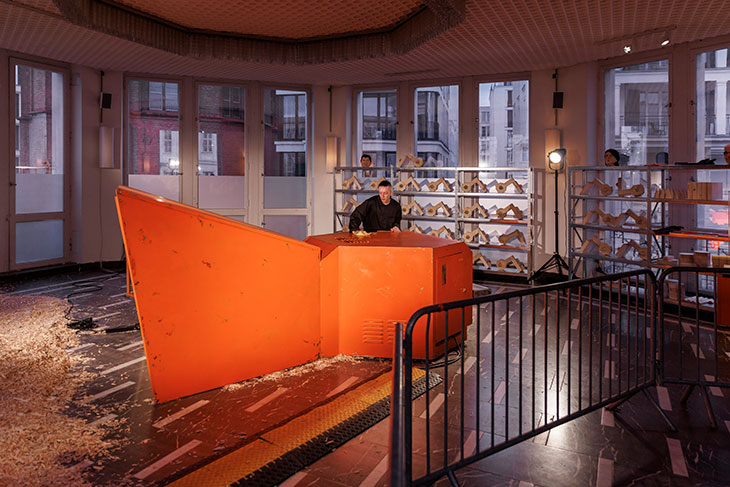 What does the title "Between A Figure and A Letter" mean?
A FIGURE CAN BE A THING. A LETTER can be A REPRESENTATION OF A THING. THE SPACE BETWEEN THE TWO IS A NEGOTIATION, an adventure, maybe a travesty—TRY TRY TO GET FROM ONE SIDE OF A WORK TO THE OTHER. GO AHEAD, JUST TRY IT. in addition, the title also refers to a previous work, a set of drawings called: 'Skin Set: The Space Between the Letter Drawings'. in that project, i re-draw, copied extreme close-ups of pages from a short story called Forlesen by Gene Wolfe, a sci-fi writer.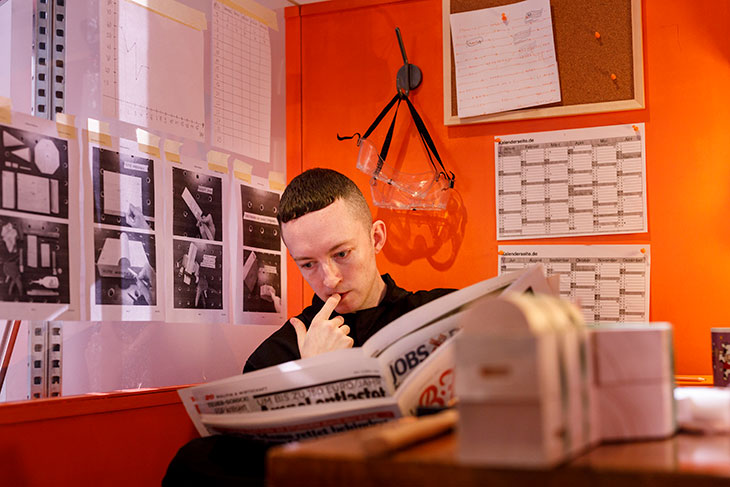 Do you think art still has the strength to start a conversation about racism and social inequality?
I THINK THAT MY WORK IS, at heart, PESSIMISTIC BUT IN BEING so IT LONGS FOR THE SITE. WHAT WHAT what LIGHT THE SITE? it is THE NIGHT OF BUSES, KNIT PANTS, REFRIGERATORS AND HOMELESS PEOPLE SLEEPING ON THE SIDEWALKS OF LEIPZIGER STRASSE NEAR THE MOTEL ONE.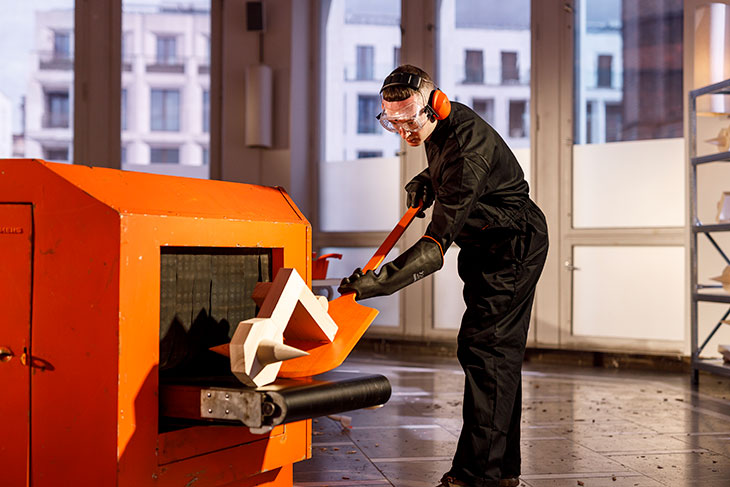 Are you optimistic about the direction the world is heading in?
SEE ABOVE. OR BELOW. YOUR PREFERENCE.
These new works are presented in a dialogue with your Skin Set Drawings and video work Small Cup. What is the connection?
FOR PEOPLE WHO DO NOT KNOW THE SKIN SET project OR SMALL CUP film, I SAY THERE IS NO CONNECTION. OR AT LEAST NO EASY GOING CONNECTION. hmmm. FOR PEOPLE WHO DO KNOW THESE WORKS, SAME SAME. ULTIMATELY, IT IS JUST a a A LONGING FOR THE CHAINS OF MEANING. SO SO BOTTOM LINE IS it LONGING WHICH IS LONGED or or OR ME THE NOISE INSIDE THE ARTWORK? OR OR OR IS IT THE WORK ITSELF? OR DO I ANSWER THIS QUESTION CAUSE I KNOW THE ANSWER OR CAUSE I JUST DON'T WANT TO LOSE YOU?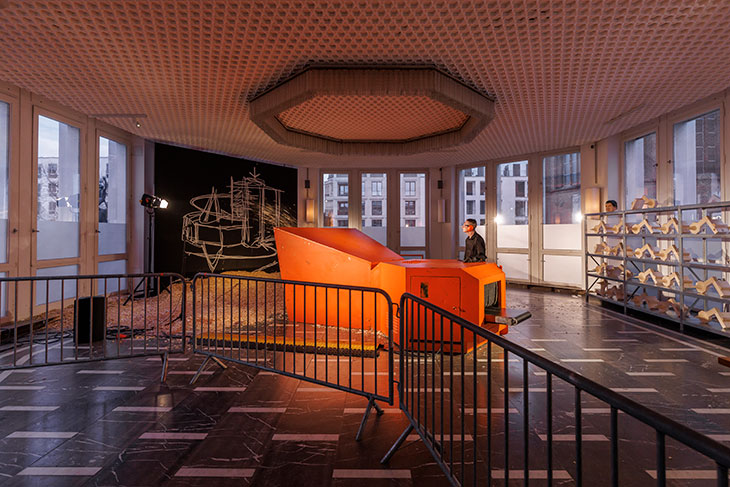 What is the connection with the city of Berlin? Can you tell me a bit more about the durational performance that follows the exhibition?
THE CITY OF BERLIN IS A LISTING SHIP ON A BONEY, LONELY OCEAN OF MARSHMALLOWS, TEARS AND SHIT. WHAT DO YOU MEAN BY DURATIONAL PERFORMANCE? SOUNDS INTRIGUING…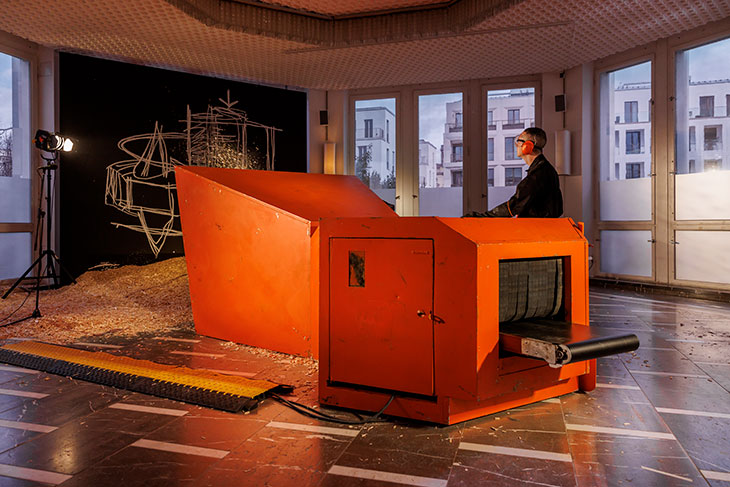 NOTE: The text formatting is the subject of artist's request.