Luxury house BURBERRY unveiled their TB Summer Monogram 2022 Collection designed by Riccardo Tisci, with a campaign starring supermodel Gisele Bündchen lensed by fashion photography duo Luigi & Iango. In charge of styling was Suzanne Koller, with hair styling from Luigi Murenu, and makeup by beauty artist Georgi Sandev. The campaign celebrates the brand's code of duality. The Thomas Burberry Monogram was first presented in August 2018, and the first collection was launched in May 2019 with a campaign starring Gigi Hadid. This season's collection merges heritage and modernity, and fuses two of the brand's icons to form a bold print that symbolises a synergy of the past and present. It features a wide range of pieces, both menswear and womenswear, including gabardine trench coats, silk-blend bomber jackets, silk dresses, cotton shirts, swimwear and sunglasses.
I was so happy to see Riccardo again after such a long time and shooting with my sweet friends Luigi and Iango is always a blast. It was so special spending time with everyone, we had so much fun on set. – Gisele Bündchen
We both met Riccardo at the very beginning of his career, when he was living in Milan. A very precious, long and unique friendship we can call family. We have created an exciting collaboration that has always been explored in an artisanal, passionate and sincere way. During all these years, we have always created magic and timeless moments together. Working with Riccardo is always a wonderful challenge that allows us to explore new and great paths. It is a real exchange of ideas and of beautiful energies. Creating images and videography for such a big house like Burberry, which represents for us the absolute classicism and impeccable British and spotless elegance, it was really an honour. To be able to create in an extremely minimal and modern way a campaign that is full of positive and great energy, and with Gisele Bündchen as our muse. We were very lucky; she transmitted with her kindness, grace and extraordinary energy in a very contemporary and cool way. We are very proud of this campaign which transmits all the codes that touch us the most at heart: LIGHT, LOVE and PERFECT HARMONY – between four friends and artists who really appreciate and love each other. Working with family is always the key of success, because we are all talking the same language and want to achieve the very best. – Luigi & Iango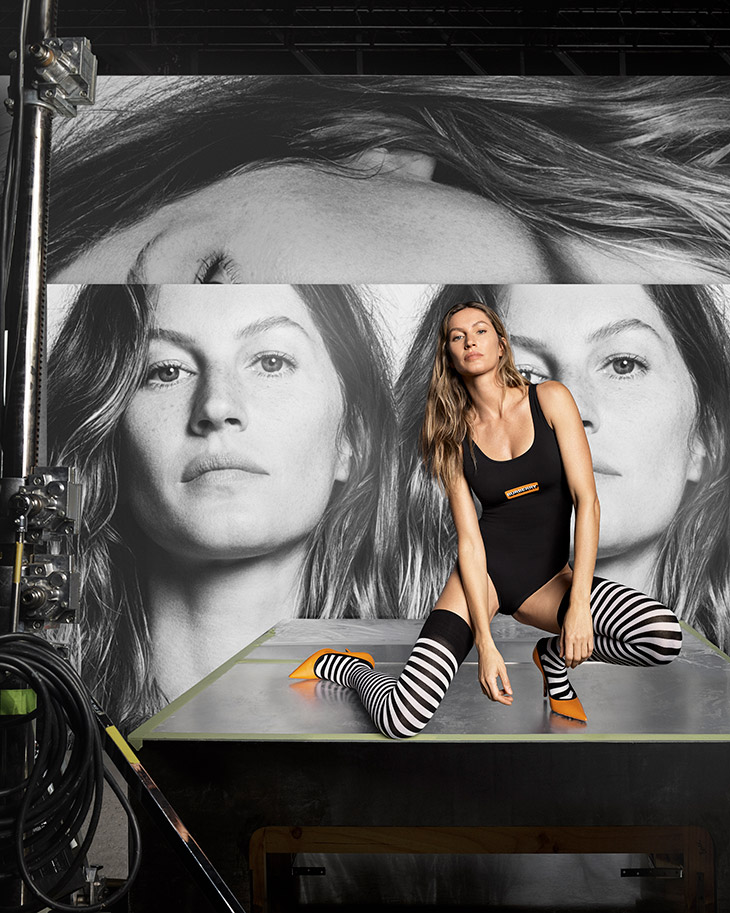 The new TB Summer Monogram collection is available to purchase online and in selected Burberry stores.