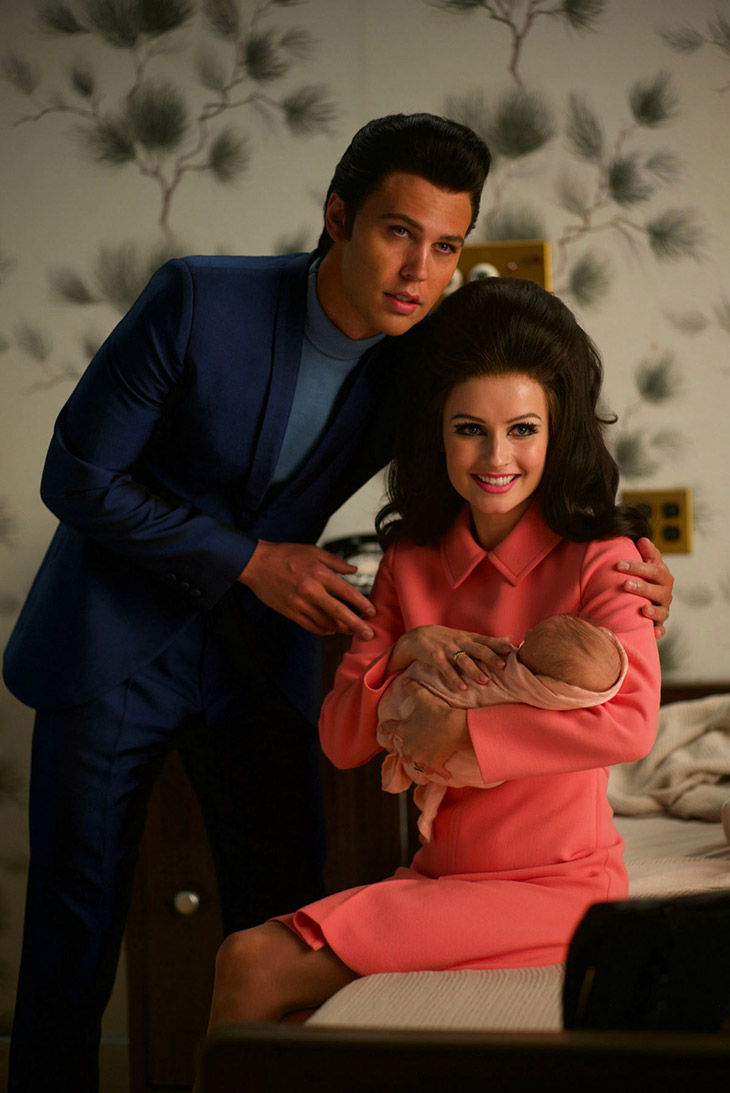 Designer Miuccia Prada teams up with Oscar-winning costume designer Catherine Martin and visionary filmmaker Baz Luhrmann to create custom outfits for the main characters in Warner Bros' highly anticipated movie Elvis. Luxury houses Prada and Miu Miu explored Elvis' and Priscilla's clothes sources as well as their own archives, and created new looks that strongly recall the years represented in the film, but are also true to the two brands codes. This is not the first collaboration between Luhrmann, Martin and Miuccia, they also worked together on the creation of exclusive items for The Great Gatsby back in 2013, and on Leonardo DiCaprio's clothing for the 1996 film Romeo + Juliet.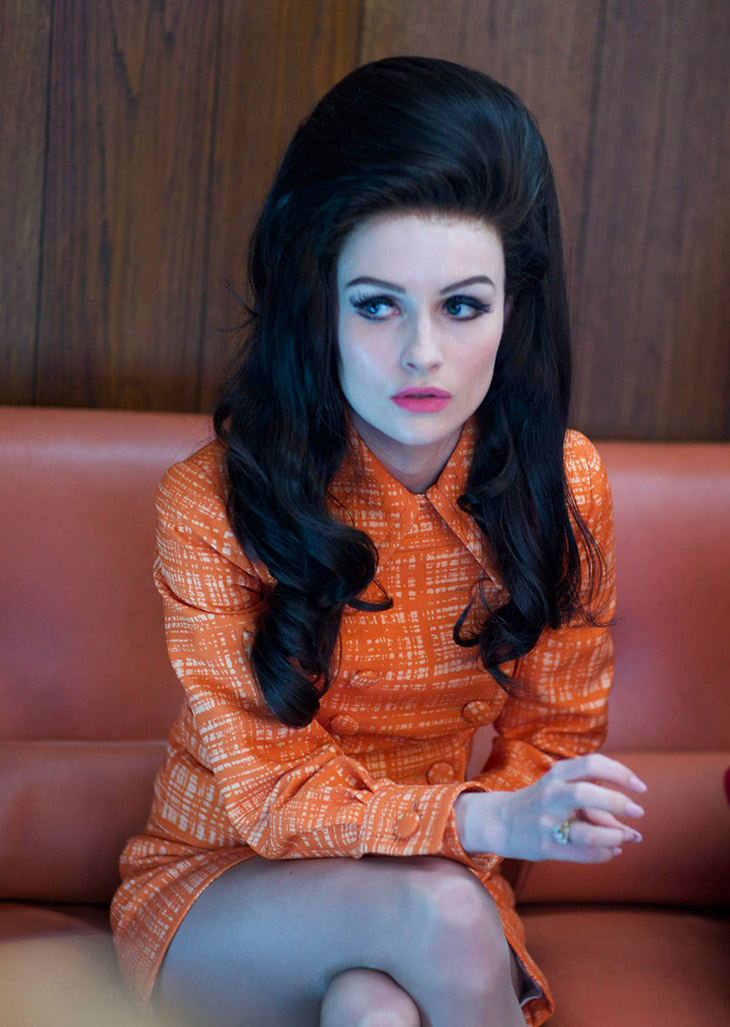 Central to the Elvis narrative is Elvis and Priscilla's legendary love story. Priscilla Presley's beauty and iconic style has indelibly marked contemporary culture. Accordingly, it was important for Baz and I that we remain true to this legacy by not merely imitating Ms. Presley's actual clothes, but that we find a modern way of connecting audiences to her distinctive, history-making style. It was wonderful for both Baz and I to collaborate creatively with Miuccia once again. Immersing ourselves in the Prada and Miu Miu archives with superlatively skilled ateliers, we made the journey to translate the Presleys' historical clothes into the costumes that would be in the film – Catherine Martin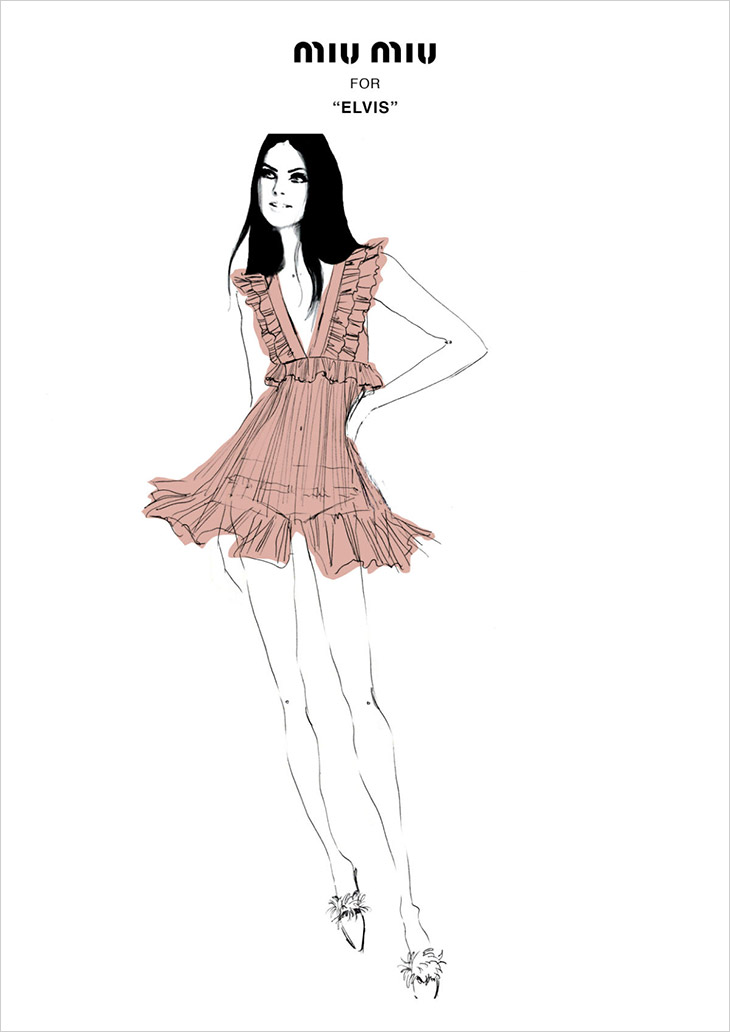 "Miu Miu has frequently explored and reinterpreted the Zeitgeist of several decades of the 20th century, according to its own codes. This is the reason why several of its most famous collections easily inspire an evocative endeavor around the style of Priscilla Presley, which was also the result of a personal approach to the fashion of her time. The garments were created from such inspiring pieces as the brocade pantsuit embellished with beads and fringes worn by Priscilla at the opening concert of the evening in Las Vegas.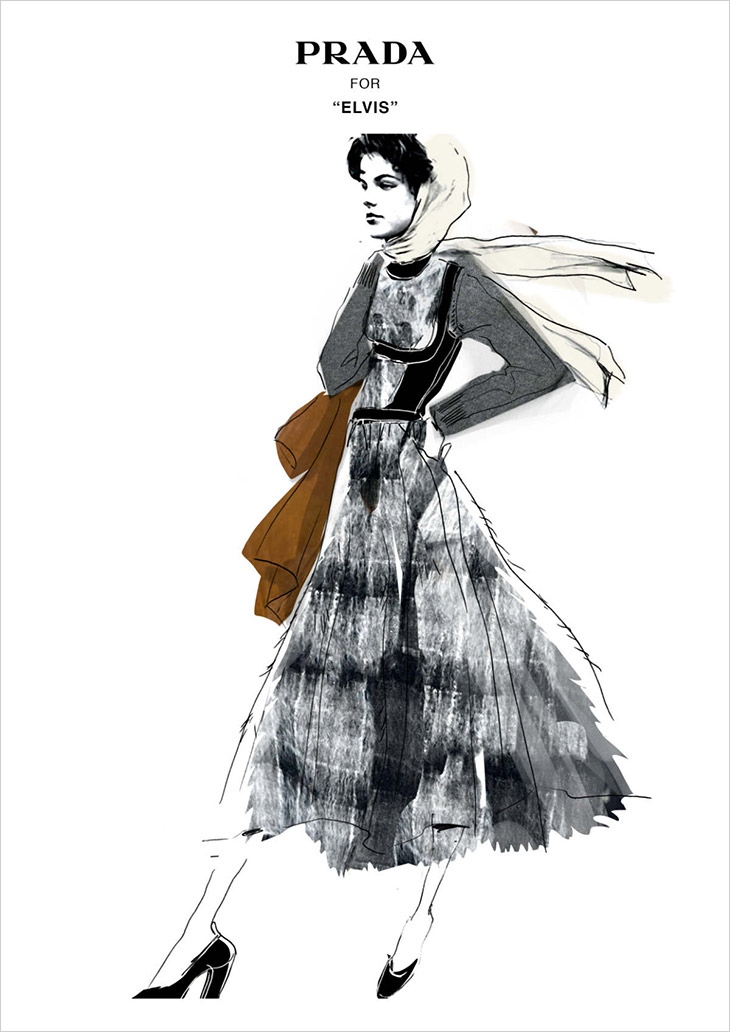 Prada has also often turned to those years and that cultural landscape – animated by a revolutionary spirit and by a desire for freedom – to offer an original aesthetic interpretation. Through that same notion, several of Priscilla's authentic outfits were reinvented for the film, such as the tweed dress worn over a mohair sweater with a brown suede jacket worn to the NBC Elvis special." – from Prada / Miu Miu
Warner Bros' Elvis is an epic, big-screen spectacle, that explores the life and music of Elvis Presley, directed by Oscar-nominated filmmaker Baz Luhrmann. The film stars Austin Butler as Elvis, Oscar winner Tom Hanks as his enigmatic manager Colonel Tom Parker, and Olivia DeJonge as Priscilla. Elvis premièred yesterday at the 2022 Cannes Film Festival, and will be screened in cinemas around the world starting 22nd June and in North America on June 24th.