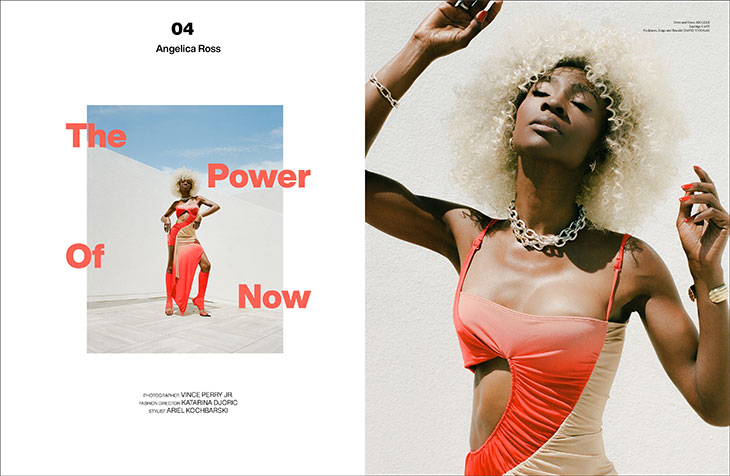 Cover star ANGELICA ROSS sits down for a DSCENE cover story interview with Editor Ana Markovic to talk about her beginnings in acting, working with Ryan Murphy, and her new music.
PRE-ORDER OUR ANNIVERSARY ISSUE
IN PRINT & DIGITAL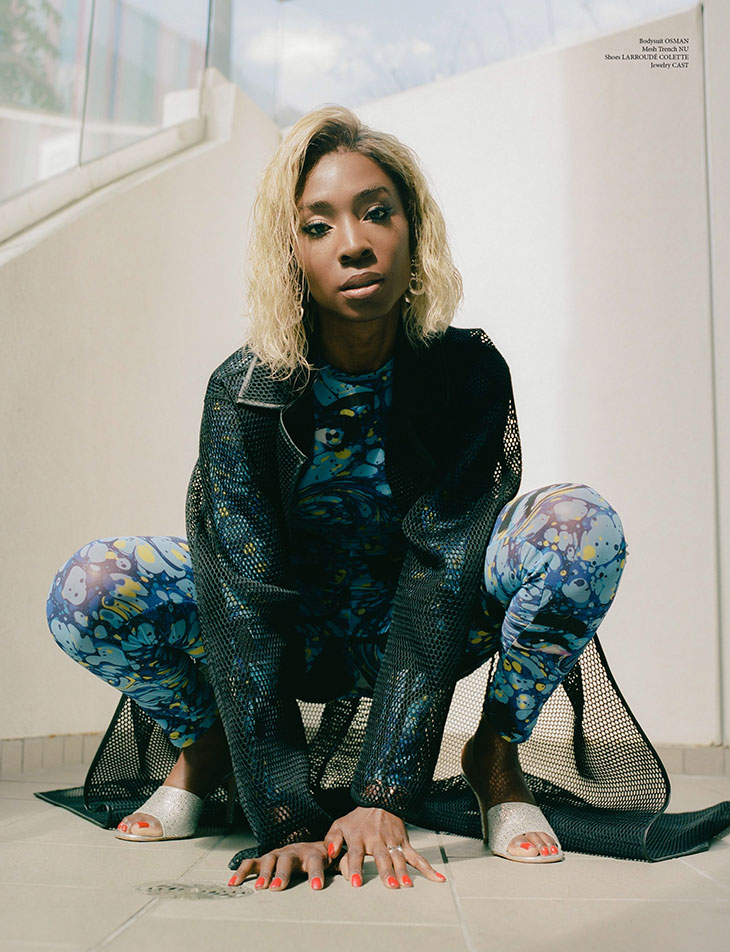 How did you start acting? Was it a childhood dream, or did it happen by chance?
I've been acting since the 1st grade. I started as Sleepy in Snow White & The 7 Dwarfs, and after that, I did 11 years in musical theater in my local hometown in Racine, WI. I had a break for a while due to struggling with coming out, transitioning, and surviving in the world. But in 2015 I was able to continue acting with the Emmy Nominated Web-series Her Story.
Your breakout role was in Pose, playing Candy. What was it like for you to embody the role of Candy? What did you learn from Candy? And are there any parallels between the character and yourself?
Playing Candy Ferocity was the role of a lifetime. I've learned so much over the 3 seasons and am truly grateful for the opportunity to connect my grassroots activism with my spotlight and platform. To be able to change people's hearts and minds around the world. So, for that I'll always be grateful for Candy Ferocity.
I've also learned from her to find ways to always give it to people straight up and let people feel how they are going to feel. But know that if anybody, I'm going to be the one you can trust to be honest in the room.
What do you think is the most important thing Pose has done for the trans community in terms of visibility?
I think Pose has helped to humanize the trans experience.
When you are watching a story, you begin to fall in love with the characters and feel like they are your family members because we show up on your TV each week.
I have had queer and trans people reaching out to me in my dms to let me know that their relationships with their own families are changing. They were able to watch Pose together, and their mothers and fathers became more accepting of them. And this was all through watching the work we did on Pose.
In Ryan Murphy's world, I get to be so much more than trans.
You also starred as Donna Chambers and the Chemist in American Horror Story. What do you enjoy the most about working with Ryan Murphy?
I never know what is going to happen next! Not only does he keep the fans on their toes, but also as an actor I go from playing a camp nurse to running an asylum. Or from a chemist creating concoctions to turning people into blood eaters and becoming an alien. In Ryan Murphy's world, I get to be so much more than trans.
How do you prepare? What are the first things that you do when you get a script?
I do a lot of work with my acting coach, Brad Calcaterra, from the NYC Studio. Before I connect with him, I spend a day or two just learning the lines. No emotion or acting, just learning the lines and getting them into my system so when I go with my acting coach, I'm ready to play and act. In every role that I do, I always work with my acting coach.
Do your on-screen experiences ever get under your skin?
Of course! As an actor, it's part of my job to let whatever is going on seep into my whole being. For example, when Donna Chambers walked in on her father's murder victim sliced open, I allowed every bit of that terror to seep into my skin.
When my [Donna's] father slit his throat in front of me on screen, I allowed that horror of the moment to penetrate my psyche. It takes a minute to get those images out of your mind, but as an actor, that's what we do; we become a vessel for all the emotions.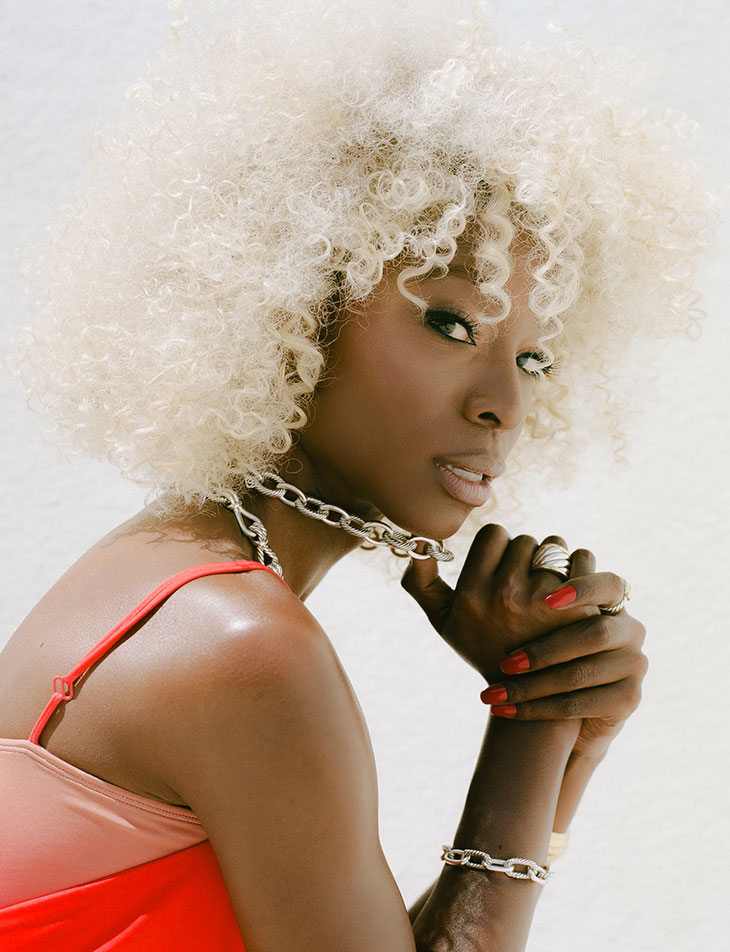 Any regrets about the roles you've turned down or the ones you accepted?
I don't have any roles that I regret. Even earlier in my career as a trans actor, you just had to accept whatever role was there, which was usually a trans prostitute or a punch line for a joke. When I played a role in an Italian blockbuster film, I was cast in a group of four women to play trans women that the main characters met in a club, but I was the only actual trans person in the group. Nobody knew I was trans other than the director, and they wanted to give the role to a trans actor.
I made my presence known and affected change in my role. I made a choice in making my character inebriated to explain why she would do certain things that didn't make sense to me. I had to make that choice because, as I told them, there is no way a trans person would ever do this in reality.
So I don't have any regrets because I make the best out of any role or opportunity I take on.
I think trans people deserve to be seen not only in our trauma but in our joy. People should see us being loved, and also see the very real challenges that we can laugh at that come along with dating while trans.
Are there any types of characters you would love to explore more? Any roles you would like to play?
I am looking forward to another romantic comedy moment. I think trans people deserve to be seen not only in our trauma but in our joy. People should see us being loved, and also see the very real challenges that we can laugh at that come along with dating while trans.
Or being able to do a romantic comedy and not having trans be part of the conversation. I'm looking forward to giving my fans a diverse library of things to watch that inspire them to also think outside the box.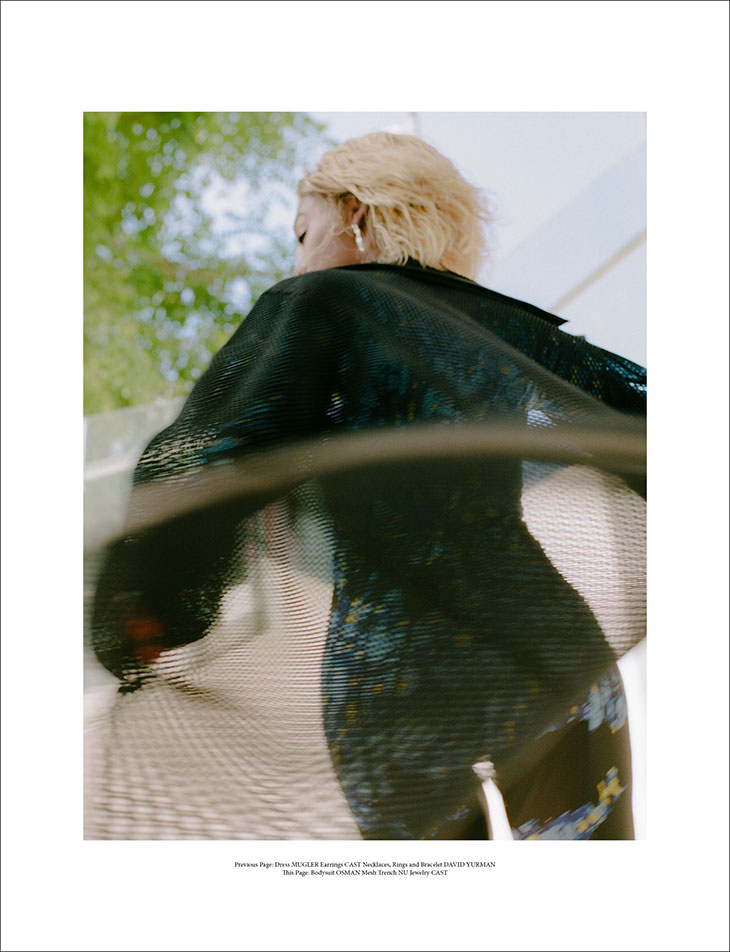 What's the last TV show you binge-watched?
I binge-watched The Way Down, the Gwen Shamblin story. I love a good unscripted series to binge-watch, but I also watched The Circle on Netflix. Sometimes I just need to escape and live vicariously through others. One of my guilty pleasures is unscripted television.
Tell us about TransTech Social Enterprises.
TransTech Social Enterprises is an online/offline community of LGBTQIA+ job seekers and our allies with a focus on queer and trans black and brown folks. I truly believe that technology is that catalyst that can change the game for you at the intersection of whatever you are passionate about.
TransTech was created to give my community a place to dream big and think more than just doing what we know society grants us space to do, whether in sex work or the beauty industry. Still, we can become top beauty influencers, makeup artists on television sets, directors and writers, graphic designers, video editors, and coders. We can be anything we want to be as long as we are given space and opportunity. TransTech was created to give that space and opportunity.
Trust me, there are TONS of trans people who are willing to show you what they can do!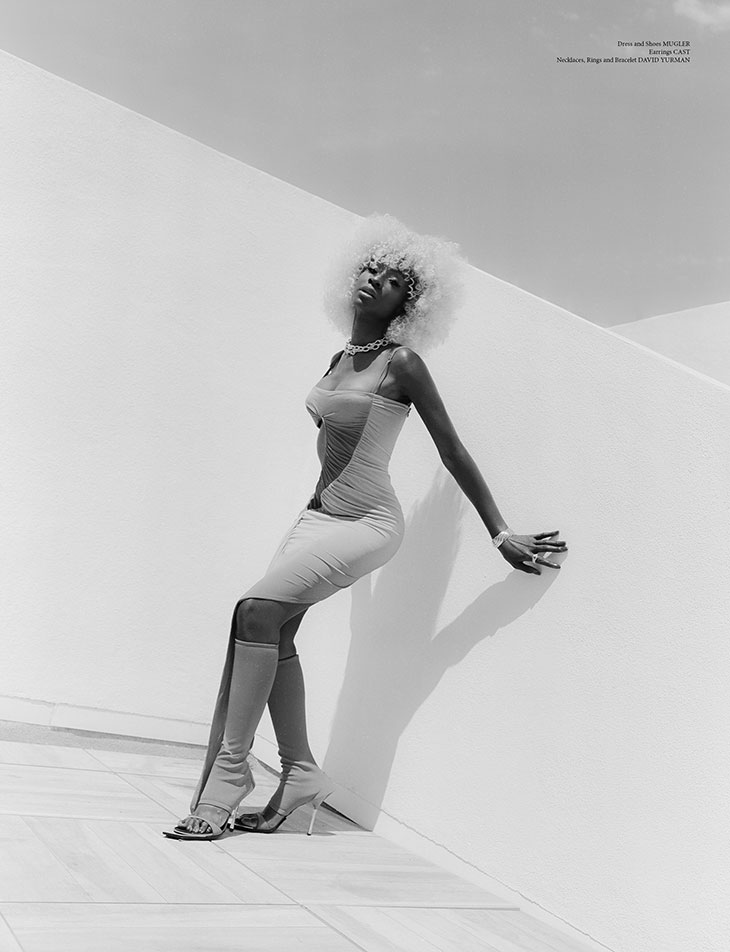 What steps can the fashion and entertainment industry take to help the transgender community?
The main thing that the fashion industry could do is create a pipeline into the industry specifically for trans and non-binary people. There is an obscene amount of untapped creativity because trans, queer, and non-binary people are not at the table. We don't have access to the academic structures that are qualifications on the application.
The fashion industry needs to give back to the trans community instead of asking for things from the trans community because we have unofficially set so many trends throughout the industry. So many women in the music industry are wearing trans girls' whole aesthetic.
I think there needs to be homage paid back, opportunities given where there are internships and learning opportunities for those who are willing to work for it. Trust me, there are TONS of trans people who are willing to show you what they can do!
Do you think transgender and non-binary people's visibility in pop culture is getting better?
I think that our community has understood that we need way more than visibility. It is great, but that doesn't equal safety, protection, or equity, so when we live in a society where the laws are still criminalizing our lives, making it unsafe for us to walk outside of our homes, visibility can become a target.
What has changed is that more people have become courageous to be who they are, share their stories, and not hide in the closet. Whether mainstream media catches on or not, people still tell their own stories across social media platforms. Queer and trans people are taking control of their own narratives.
What inspired your upcoming single "Only You?"
I was working with Anthony Preston and Andre Lindal on a dance track called "Fierce" with Mila Jam and Ultra Nate where they recognized my vocal talents. They wanted to continue to make music and presented this song, "Only You" which I fell in love with immediately. I instantly related to the sense that you are searching for love out in the sea of a billion eyes but also having a sense that there is only a certain type of person that will get you and truly love you the way you need to be loved. I also learned that you can't really find that love until you find that love within yourself.
"Only You" is my debut single and a way of returning to music and returning to my first love.
What makes you hopeful about the future?
The children. These kids coming up are going to be alright! They are educating themselves, they are deradicalized, standing up for each other in the classroom, and that makes me hopeful that as they grow into adults, they will stand up for each other.
What's next for Angelica Ross?
Stay tuned because this next level we are going to will be groundbreaking. What you're going to be seeing is more of a black trans woman able to live out her wildest dreams!
Photographer: VINCE PERRY JR. @vincentperryjr
Fashion Director: KATARINA DORIC @katarina.djoric
Stylist: ARIEL KOCHBARSKI @ofthemomnt
Makeup Artist: SCHURON WOMACK at crowdMGMT @iamschuron
Hair Stylist: BRANDON H. THOMPSON at crowdMGMT @brandon_yourstylist
Talent: ANGELICA ROSS at crowdMGMT and Rogers & Cowan PMK @angelicaross
Photographer Assistant: ALIZABETH BEAN @thatgirlnamedbean
Stylist Assistant: VALENTINA BISCO @valentinabisco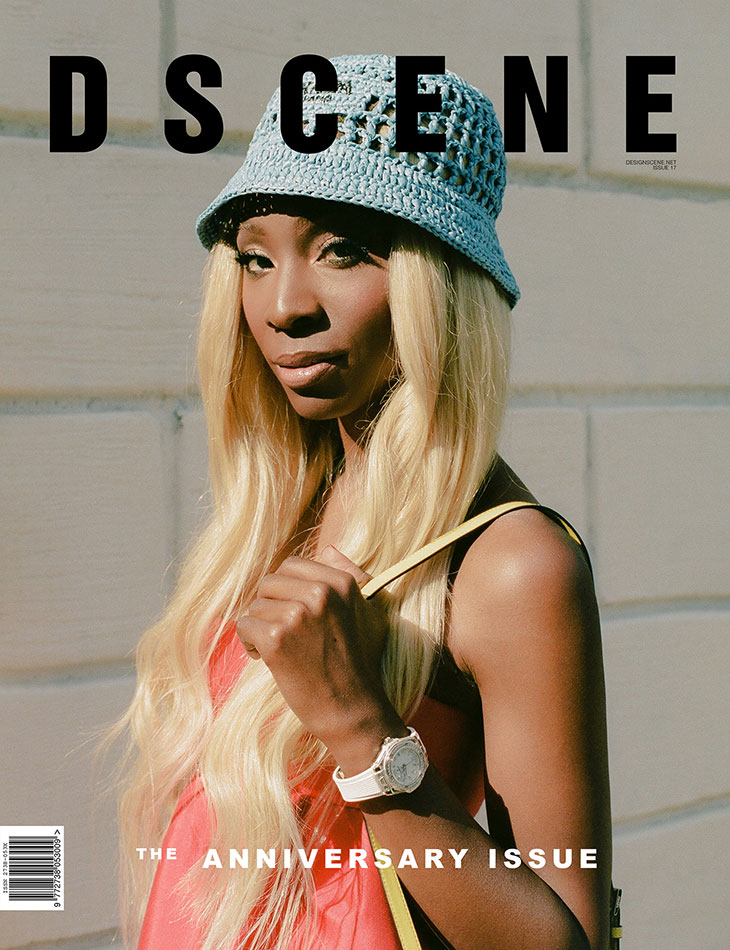 PRE-ORDER OUR ANNIVERSARY ISSUE
IN PRINT & DIGITAL