Italian brand BOGLIOLI presented their Spring Summer 2023 Menswear Collection that explores the need for escape as well as the desire for discovery. The collection pays tribute to the Italian spirit and celebrates its landscapes, unique colors, strong emotions, and luxury. The color palette was inspired by the contrasts between the sea and the earth, from navy blue, emerald and bottle green, and aquamarine to brown, anthracite, and chalk white. Fashion photographer Adriano Russo captured the lookbook featuring Jason Harderwijk and Salaheddine Farhane. In charge of styling was Viviana Volpicella. An exhibition dedicated to the Boglioli Spring Summer 2023 collection is set in the Archiproducts headquarters in Milan, in the heart of the Tortona District.
SPRING SUMMER 2023 MENSWEAR COLLECTIONS
"The fabrics, carefully selected from the best strictly Italian raw materials, where natural fibers of the highest quality prevail, sharing the same softness. Soft touch is the key-word. The fibers are worked together to obtain a soft, pleasant tactile feeling, unique in contact with the skin, in order to make the fabric even more fluid. Pure cotton is proposed for garments with a very light hand, or combined with other yarns such as linen, silk and cashmere to give life to numerous blends. Among the novelties of this collection the theme of satin, noble manufacture of the yarns that reflects the visual brightness and gives the fabrics a round hand to the touch.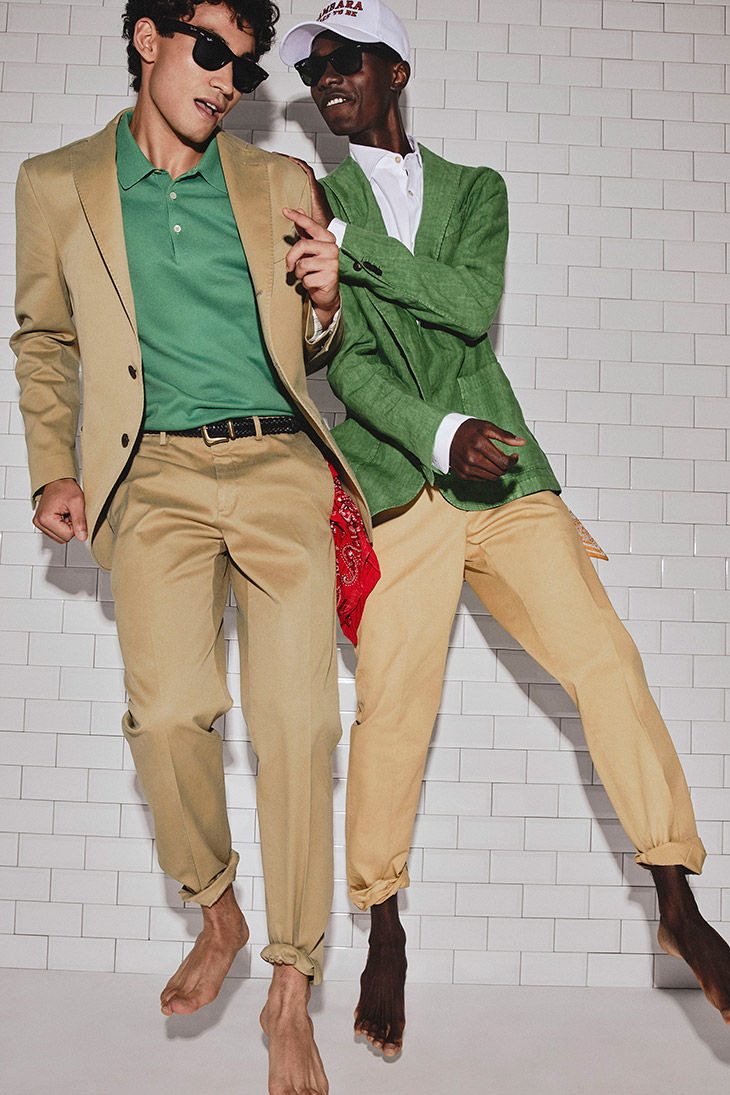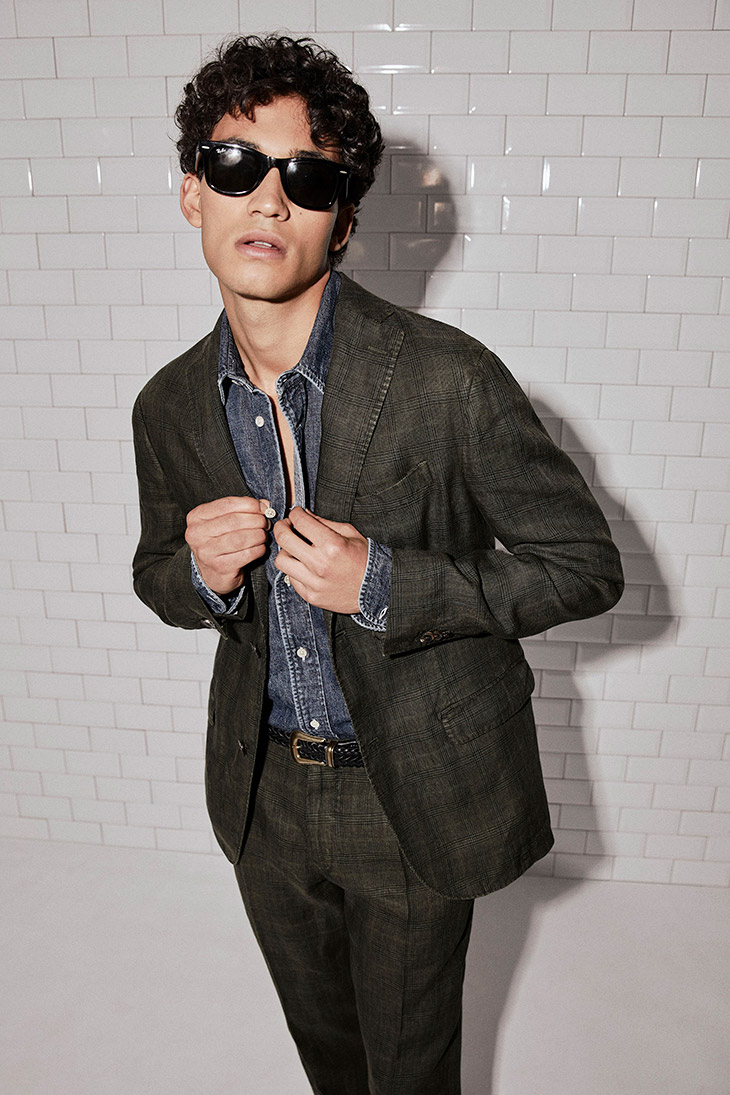 Four Elements is the capsule that continues the path already undertaken by the brand to be responsible towards the territory and the environment in which we live. Boglioli reinterprets and celebrates some of its most iconic yarns by offering them in a 100% recycled and ecological version. Raw materials that combine responsibility with the excellence of the Boglioli tradition are labeled GRS (Global recycled standard). The garment-dyed superlight high-performance wool is certified merino ZQ (New Zealand wool and moulesing free, i.e. in full respect of animal walefare) and is used to make new versions of K-jackets and more casual suits. The dyeing process is carried out in companies certified by the ZDHC organization in Amsterdam, which sets new standards for the control of production processes." – from Boglioli