Two icons and champions of the LGBTQ+ community Donatella Versace and Cher team up for CHERSACE – a limited edition capsule collection, that celebrates Pride Month 2022. The collection includes a t-shirt, hat, and socks with a CHERSACE logo and a message of love and unity, as well as a US-only limited-edition t-shirt hand signed by Cher and Donatella and embellished with colorful diamante. A portion of all Versace's sale proceeds during Pride Month will go to Gender Spectrum, a charity committed to the health and well-being of gender-diverse youth and their communities. Fashion photographers The Morelli Brothers capture the image of Cher wearing Chersace T-shirt.
Donatella and I have been dear friends for a lifetime. It just felt right for our very first collaboration to be one about LGBTQ Pride and celebrating a community that means so incredibly much to both of us. We wanted to make a fun collection supporting a good cause, and we hope you like it. – Cher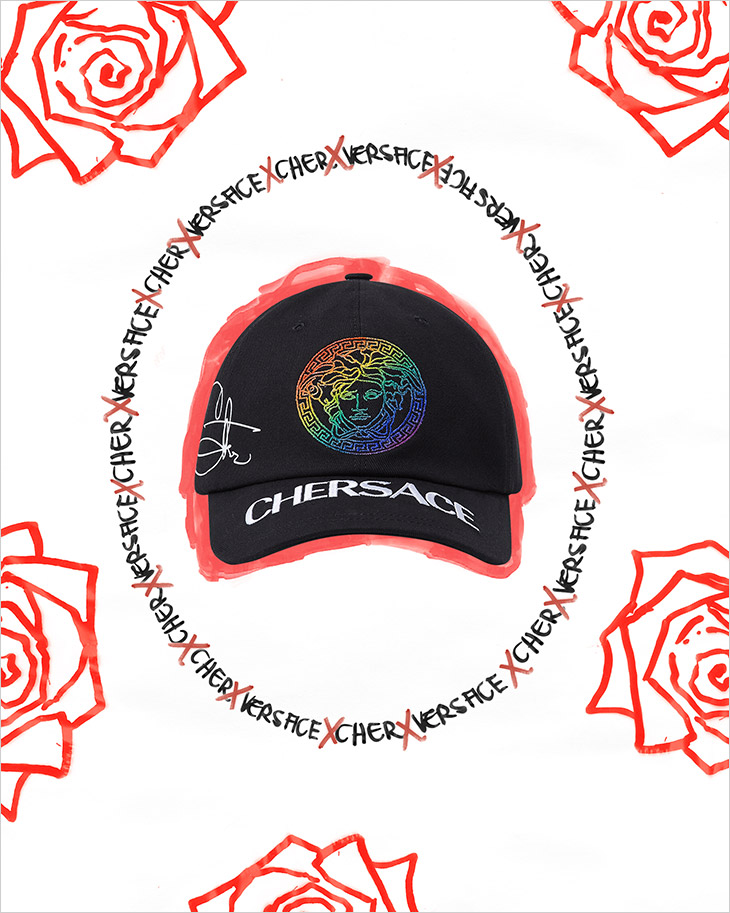 It has always been my dream to collaborate with Cher, and it's finally come true! I'm delighted that we can support such a brilliant charity that has such a positive impact, particularly on young people. – Donatella Versace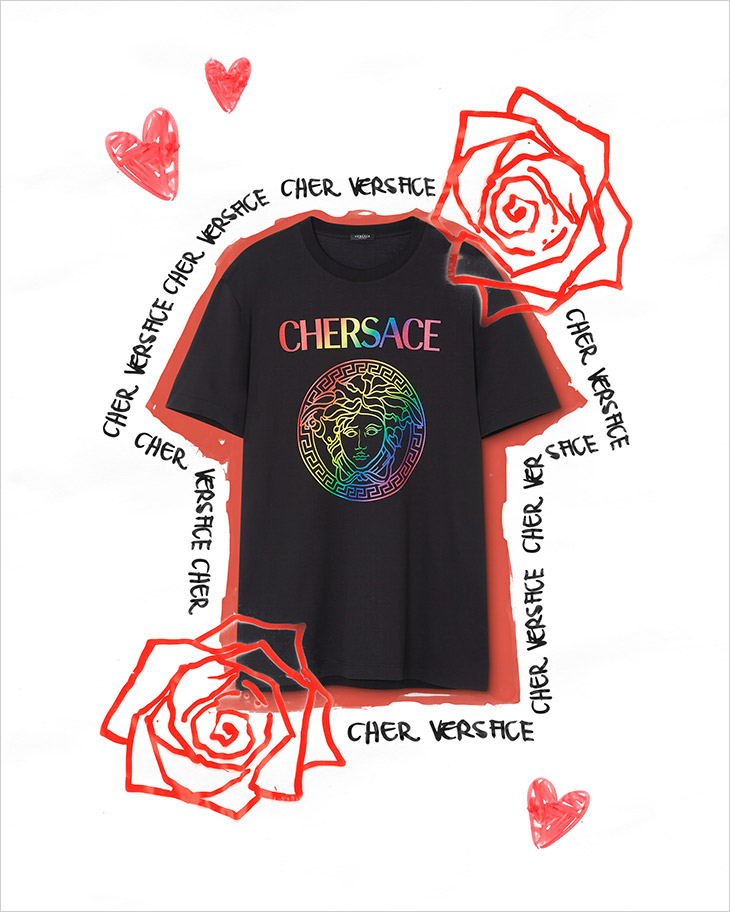 The Chersace capsule collection is available on Versace's official site.