New York based artist Daniel Arsham presents a site-specific exhibition "Le Modulor du Basketball" at MAMO – Cité Radieuse Arts Center founded by Ora Ito, in Marseille. Paying homage to the legendary architect Le Corbusier, the artist connects his love for basketball with the iconic building of Unité d'Habitation de Marseille.
Organized in partnership with Galerie Perrotin, "Le Modulor du Basketball" will be on view from June 25 to September 25, 2022 at Cité Radieuse Arts Center, located on the rooftop of Le Corbusier's Unité d'habitation.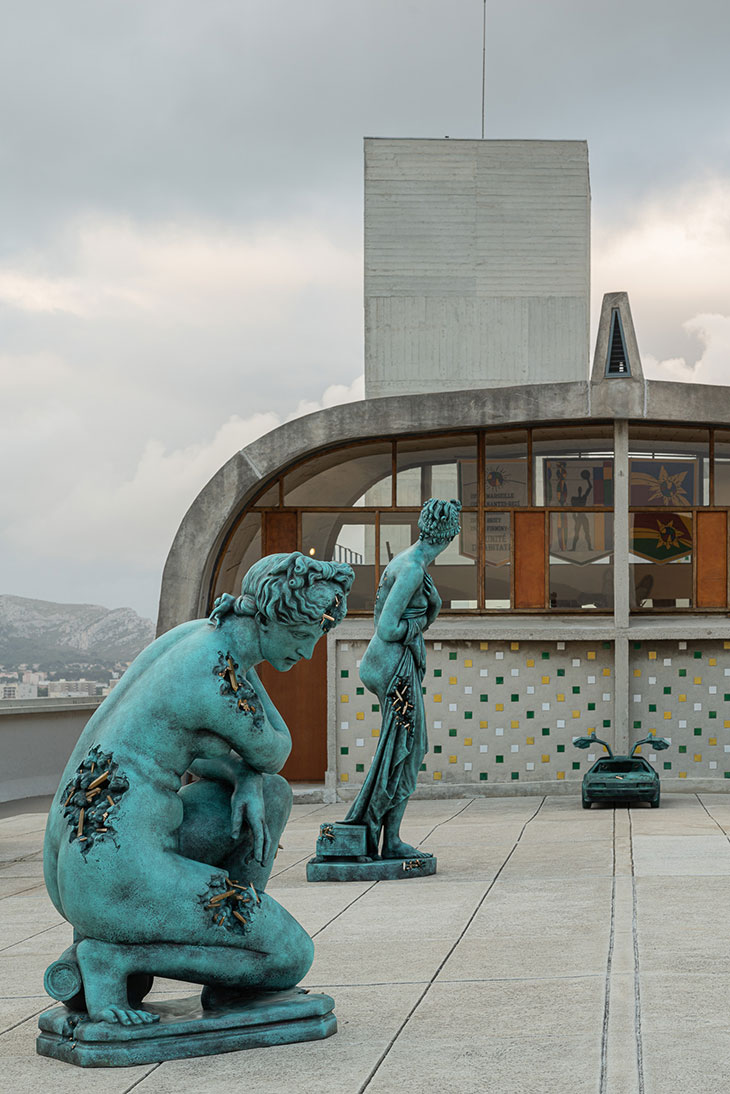 Arsham's practice explores concepts of history questioning our understanding of the past and the future through his presentation of pop cultural objects in a state of geological erosion. Sporting objects are a recurring theme in the artist's work not only due to his personal interest, specifically in basketball, but in that athletics and recreation have been part of the human experience since ancient times. – said the press release.
In Le Modulor du Basketball, the artist references Le Corbusier's work, blending themes of sport and history. The exhibition space is a former gymnasium, where Arsham referenced the colors of Unité d'Habitation and proportions of "the Modulor".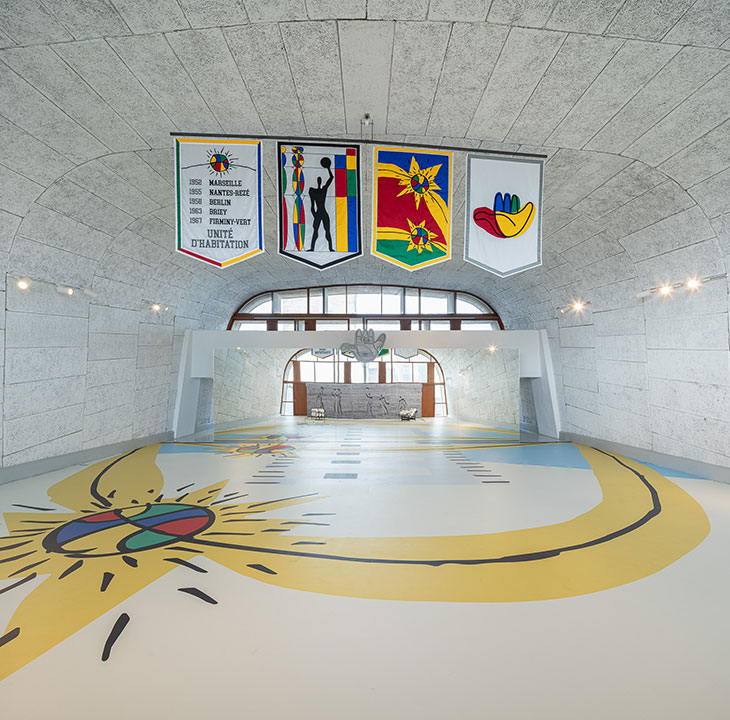 Arsham used Corbusier's scale through showcasing the linear aspect of time, where the court floor mirrors the pastel yellows and blues, along with the original sun detail. On the outdoor terrace is a selection of bronze sculptures inspired by Greek and Roman antiquities.