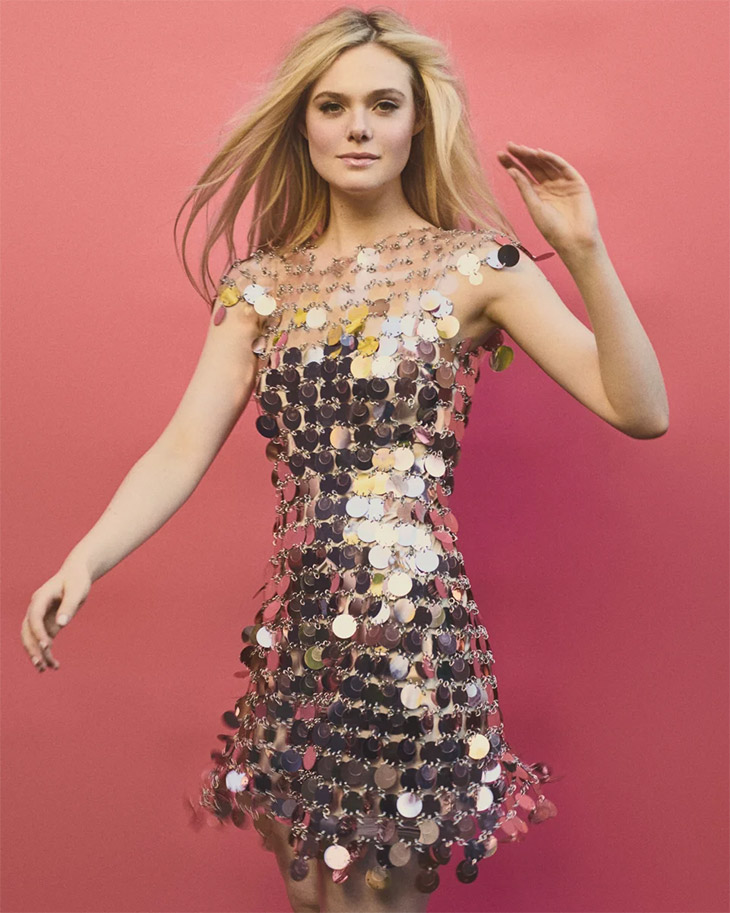 Fashion house PACO RABANNE presented their new feminine fragrance FAME with a campaign featuring actress and the brand's newest ambassador Elle Fanning. The fragrance, that is 90% of natural origin, is playful, sensual, and empowered, and it features notes from airy jasmine, succulent mango, and addictive incense. The bottle represents the brand's iconic chainmail dress.
I am thrilled to be an ambassador of a brand as iconic as Paco Rabanne. I was completely taken by the concept, and felt like it was a perfect fit and really reflects my personality. Being part of this new chapter was an immediate yes – Elle Fanning.
Multifaceted and multitalented, Elle Fanning couldn't be a better choice as the face of FAME. She embodies the very essence of Paco Rabanne's ultramodern femininity, and we are very happy to have her as the ambassador for our new fragrance. – Jérôme Leloup, Paco Rabanne Vice President.