Analogy rejects the conventional notions of gender, physique and proportion. Discover Nanushka Resort 2023 collection named "Analogy" that celebrates the beauty of imperfection. Creative Director Sandra Sandor continues her exploration of functional and intuitive design from the previous season. She uses a disparate materials, asymmetrical silhouettes and subverted designs and blurs the line between femininity and masculinity.
For Resort 2023, we're celebrating the beauty of imperfection. Imperfection is present throughout nature, except it's defined simply as existence. Analogy is a blend of artistic and personal reference points that explore material and design juxtapositions to evoke a sense of authenticity in the wearer.

In Analogy, we present artful yet abstract designs with multifunctional qualities, and thoughtful fabrication pairings that create a textural clash – or, as some may see it, harmony. This collection aims to re-evaluate the idealistic perception of what it means for a garment to be beautiful – which harks back to Nanushka's core design values – practicality, comfort and traditional craftsmanship.

– Sandra Sandor, Nanushka Creative Director.
Modern technical fabrics from Fall Winter 2022 collection are combined with knits to form classic silhouettes, while the lightweight satin variations are paired with exclusive alternatives to animal skins.
The color palette mixes vibrant pops of color with neutral-tones inspired by natural landscapes. The silhouettes are loose, with layering as an integral part of styling expression.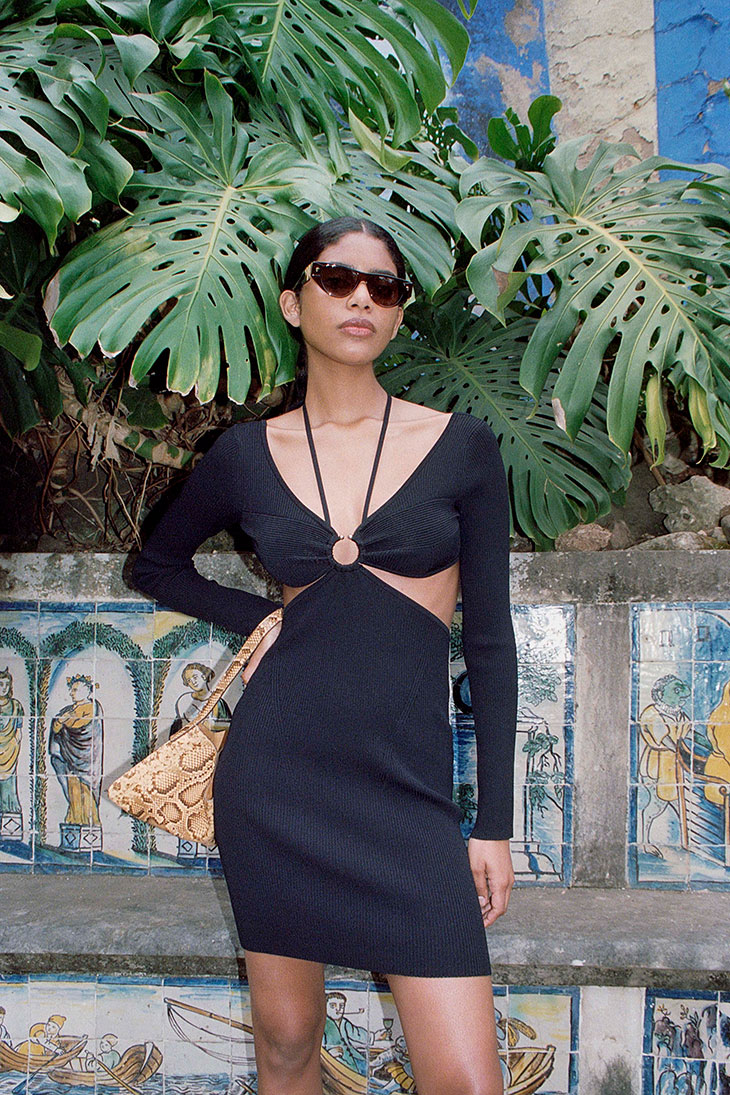 True to her core design values, Sandra Sandor pays the special attention to the traditional Hungarian needlework and lacework as a testament to heritage and craftsmanship.