Luxury house VERSACE unveiled their Summer 2022 LA VACANZA Collection with a campaign starring model, actress, and daughter of Jude Law and Sadie Frost, Iris Law captured by fashion photographer Camille Summers-Valli. In charge of styling was Allegra V. Beck. Beauty is work of hair stylist Karim Belghiran, and makeup artist Luca Cianciolo. The vibrant collection includes swimwear, beach dresses, sandals, towering platform pumps, and accessories.
Summer vacation luxury should look beautiful and seductive, but also be expressive and fun. We have a star in Iris whose unique attitude has all of these elements and I'm really excited that she's part of this campaign and now part of the Versace family – Donatella Versace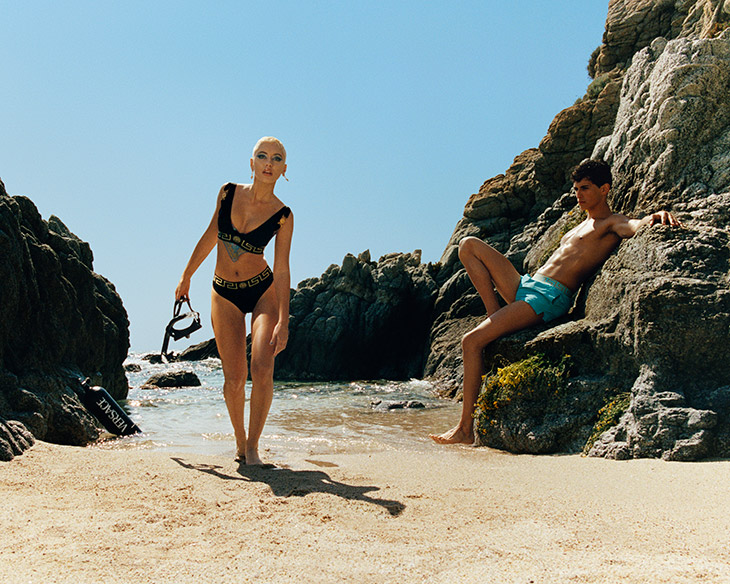 "Barocco prints spread across coordinated bikinis, silk shirts and swimming trunks, while printed silk scarves are tied around the new La Medusa wicker basket bag. Wide canvas tote bags feature the Versace logo and Medusa plaque in full tonal colorways of red, yellow and DV blue, and are truly versatile styles for the beach and beyond. The La Medusa mini bag is a pop of color in fun miniature form. Women's and men's sandals are equally bright and colorful. New leather options are finished with light rubber soles and the golden Medusa Biggie medallion hardware, while the innovative Medusa Dimension sliders are made from molded super-lightweight rubber with swirling Baroque flourishes." – from Versace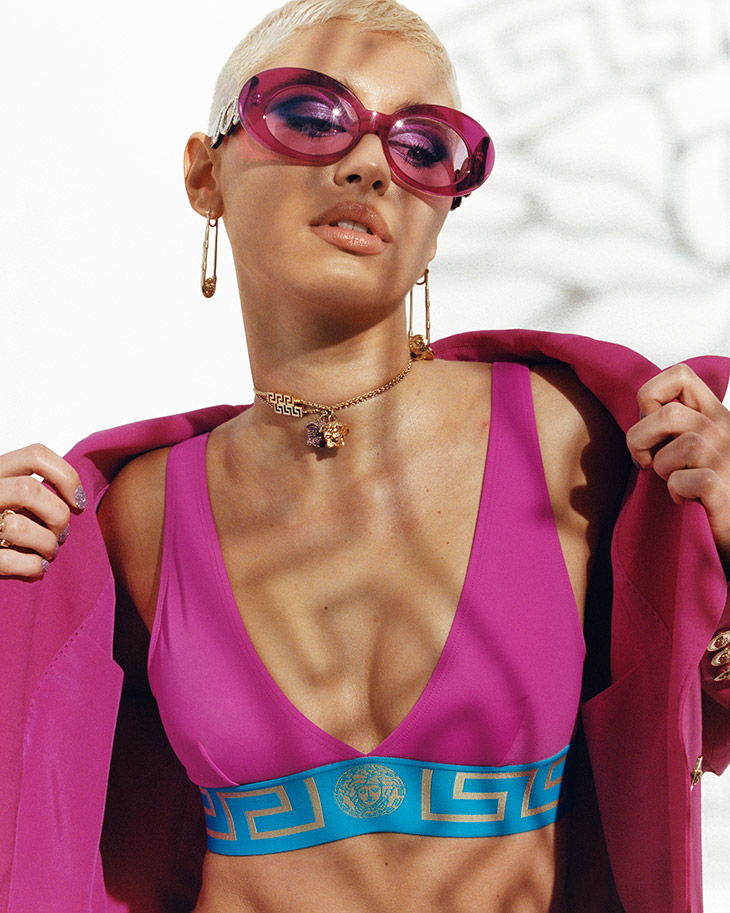 See more of Versace's La Vacanza campaign at malemodelscene.net.