For the Y/Project Spring Summer 2023 show, Glen Martens invited the guests to a lush Parisian garden. Presented during the ongoing Paris Fashion Week, the collection plays with the relationship between the real and the fake, while the silhouettes constantly intrigue and reinvent themselves.
The Spring Summer 2023 collection features the second phase of brand's ongoing ready to wear collaboration with Jean Paul Gaultier. Here, the emblematic Y/Project models are projected on the outfits, featuring the multiple collars and belts (scanned and printed on the silhouettes), while the sweatshirts and t-shirts feature the high-waisted jeans print.
Martens' obsession with denim continues through a trompe-l'oeil on a silk scarf, the pieces of denim assembled like knitting, as well as with the jacqueron embroidered in XXL version on a T-shirt or reinterpreted as metal earrings.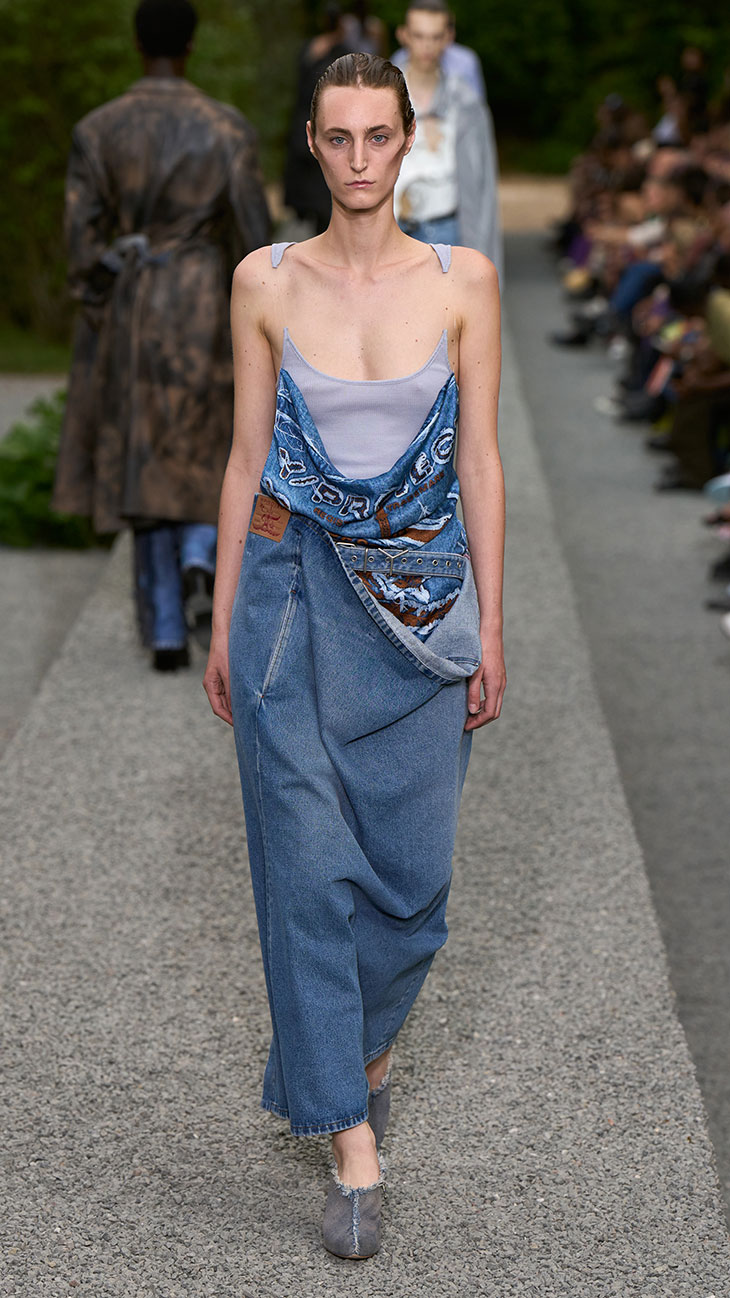 Always present in the Y/Project collection, the elegance is achieved through dresses and blazers with detachable panels, transparent nylon straps, and floaty tank tops.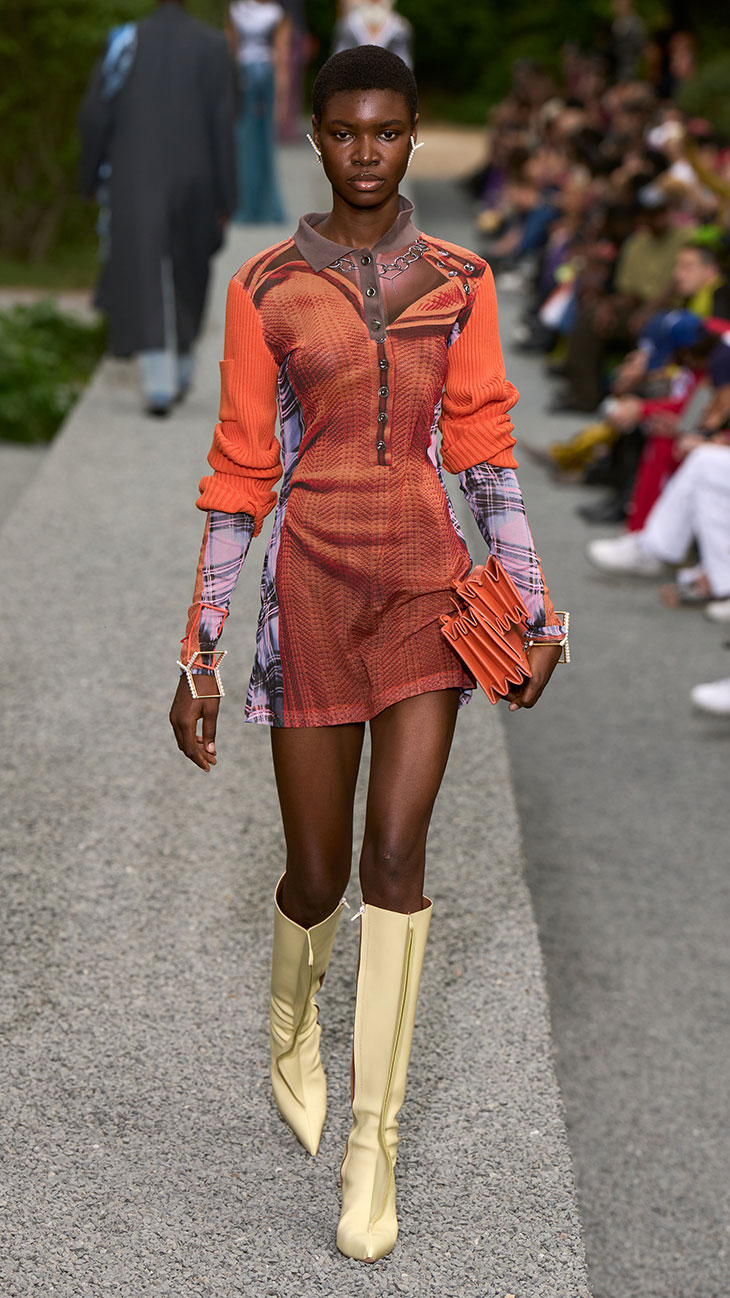 A certain dose of irony is always present as a leitmotif. Tops are covered with rude baby silhouettes, golden earrings come in the shape of a giving-finger hand, transparent openwork plastic rain boots, made in collaboration with Melissa.