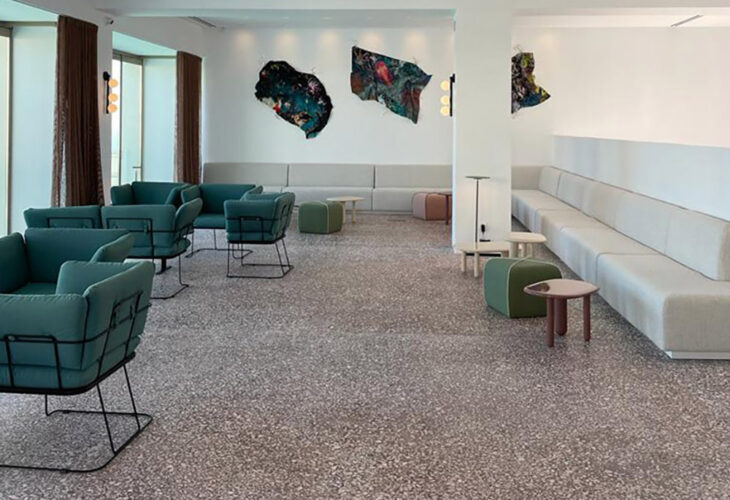 If you are lucky enough to travel, make the small extra effort to make sure your travel feels profound. To get the most beautiful experience of what a region has to offer, immerse yourself in layers of art and artistic expression from the area. Art is a direct line to the vibe and spirit of a culture.
Consider adding splashes of different types of art, and varying levels of formality to the art, to your trip, to really get a gorgeous experience! With that in mind, here are some different types of art scenes to put into your travel itinerary as often as possible.
Visual Art
Every city, big and small, has some kind of museum displaying some type of art. Some museums will be more formal than others, think the Metropolitan Museum of Art in New York City, and some will be more casual or regionally based. Formal galleries tend to focus on established artists who have done something the art experts of that area deem important and worth highlighting. If possible, try to take a tour of the art gallery. It's likely that the guide will help you understand just why the pieces you see are so culturally significant, something you may not intuitively understand if you walk through on your own.
To get a sense of what the current state of new art is in the area where you are visiting, take the time to check out the street art and galleries showing emerging artists. Student art shows can be really wonderful experiences. If you are lucky enough to stay in a place that features a graffiti alley, like Melbourne, Australia, or Toronto, Canada, definitely check out that grittier, highly vibrant, raw display of thoughts and emotion. It's as close to the heartbeat of the local emerging art scene as you are likely to get.
Music
Music is a joyful, communal experience that is so common, few towns don't have at least one music venue. For a more cultured experience, see if the city you are visiting has a symphony. For a taste of what the locals enjoy, ask around about which watering holes have good local bands. Better yet, for an unforgettable splurge, find a live band near me, and hire them for a private gig.
If you get really lucky, you might even be in town when there are dance classes open to the public, especially those hosted in a public square. What would be cooler than learning to salsa in Cuba or to tango in Argentina from the people who love it most?
Theater
Similar to music venues, theater companies and productions range widely in level of professionalism. If you are fortunate to travel to a place with an opera company or a good quality regional theater, consider checking it out! The show will entertain you, and your odds of meeting fellow art lovers is high. Bigger cities are likely to have some great drag shows, if you are in the mood for a combination of drama, pizzazz, and sass.
Fashion
As you walk through the city, give yourself the gift of at least window shopping at the higher end designers. Pay attention to the streetwear too. Traditional local costumes can be just as exciting as up and coming trends that abound among young designers. If you are really passionate about fashion, you can reach out to the closest design school to ask if there are any fashion shows, pop up shops, or hidden gems of local clothing designers.
Culinary Arts
Thanks to the popularity of food and travel shows available on all streaming services, it's increasingly easy to find the best of the best things to eat. From Michelin star rated fine dining to the lowliest of street foods, the meals you eat on vacation are a key ingredient to the overall experience.
Architecture
How a city is designed, the types of buildings it has, can be a major clue into how people live their lives in that area. Fortunately, the architecture can also be fascinating and appealing. In a city with a rich history, like Paris, the architecture alone is worth the trip. Find a tour, podcast, or audio guide to help you spot the old, new, and extraordinary features of how the local buildings are designed. From the ornate to the sleek, and the gothic to the modern, architecture is such a common artistic element to our surroundings, that we sometimes forget to pause and appreciate it.
Featured artwork at NOŪS SANTORINI – See the full story here