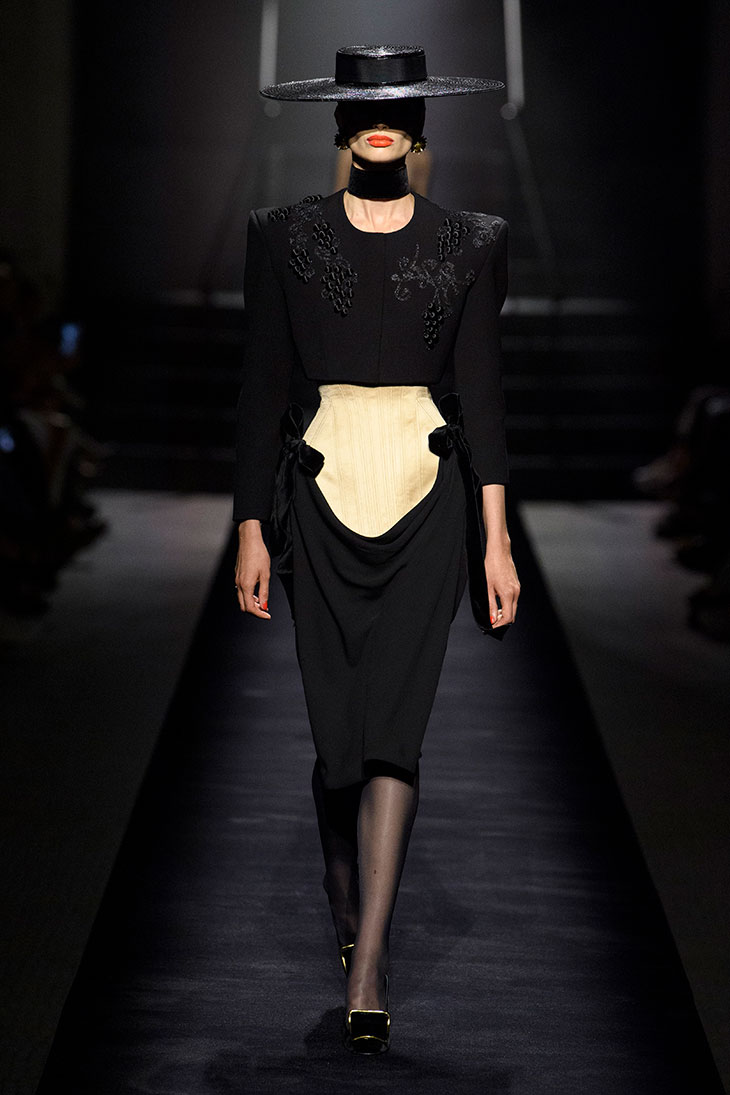 French fashion house Schiaparelli presented the Autumn Winter 2022.23 Haute Couture Collection at the Musée des Arts Décoratifs, during the ongoing Paris Fashion Week. At the same day, the museum has opened a retrospective exhibition dedicated to the house's founder, titled "Shocking! The Surreal World of Elsa Schiaparelli." Creative Director Daniel Roseberry, decided to show a several of the outfits from the exhibit on the runway as well.
Trying to answer the widespread criticism that fashion is just silly and not important, Roseberry proves that fashion is important part of life and making truly beautiful things isn't easy. He admits fashion is silly at times, but he also states it's provocative, upending, challenging, and meaningful, as well as breathtaking and beautiful.
In recent years, though, it's felt like fashion has tried its hardest to prove it actually isn't silly. The pressure designers feel to make a statement about the current political situation, our ongoing climatic disaster, the inequalities among people of different races and genders, and an age of war has in fact led to some extraordinary work, not to mention a reengagement of our industry with the broader culture.
– Daniel Roseberry.