What makes an attractive sticker is a true question today in an industry of stickers surging online. Today fashion brands as well are aware of the power of the sticker. The sticker has moved far beyond the back of your laptop. DSCENE editors investigate our ongoing obsession with stickers and design tips you could find useful:
Why Do We Love Stickers?
The last time I thought of urgently buying sneakers was barely a couple of days after purchasing my latest phone. In an unfortunate chain of events the glass back of the phone broke. The 1st thought to save the unbearable glass crack was to go and find stickers I am obsessing over. The back of my phone to this day holds stickers from the sadly 1 seasoned Netflix anime show Neoyokio, the Jaden Smith character holding a massive Toblerone. Yet this show has never published any official merch, in fact after a Christmas special Netflix had no plans to ever revisit the show. Yet a community of fans still obsesses over the shows, with multiple sticker enthusiasts creating Kaz Kaan re-enacting their favourite moments from the now cancelled anime show. And as it goes, in addition to Neoyokio i ended up with stickers from The Royal Tenenbaums, the Wes Anderson classic. The reason we all love stickers is the personalization aspect and the possibility to display them, backs of our phones, laptops or anywhere we please.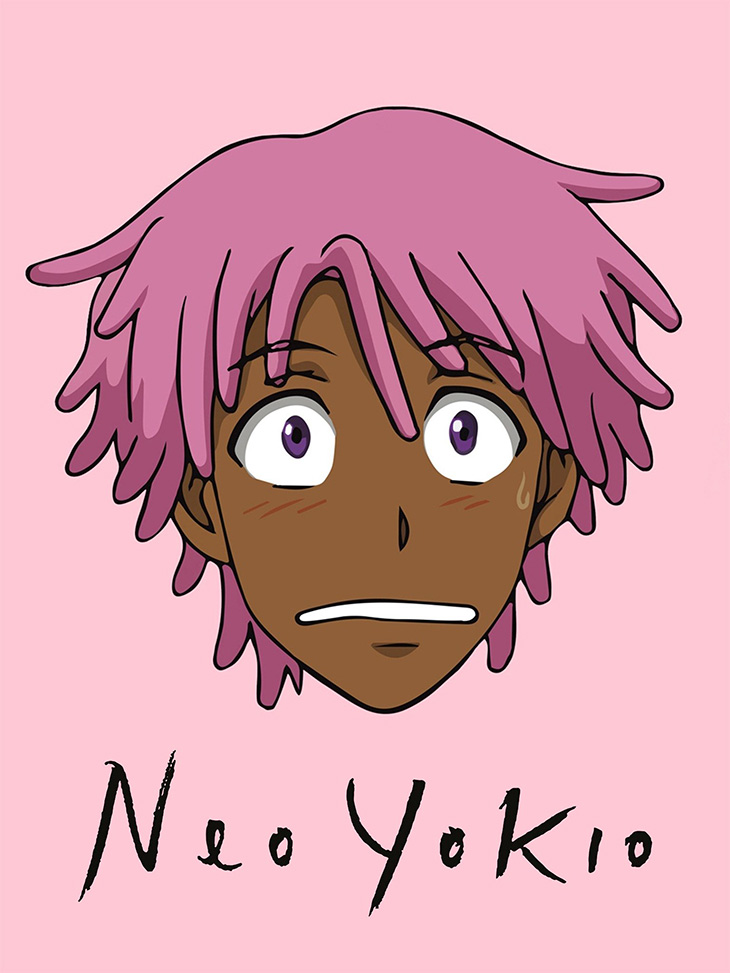 Simply said, a sticker tells us a story about us without us telling us. This little sticker allows us another way to describe ourselves. Thus it is easy to fall in love with them. And what is even better you can easily make your own stickers!
The Creativity Behind the Sticker
The sticker allows you to express your own creativity. If you are an illustrator you can easily bring your illustrations to another level by using one of the web pages allowing you to make your own stickers. Whether you plan to sell them or simply use them for gifts, or the old laptop, phone, water bottle… the options are simply said to be endless.
Stickers also sell magazines and have become part of the fashion industry. Italian fashion bible Vogue Italia has for years now used a massive sticker on the front of their magazines. A sticker for the remaining print enthusiasts reminiscent of the CD/Vinyl stickers, yet on a fashion magazine. Another fashion magazine has made a sticker now a routine. British essay and fashion magazines may explore various themes issue after issue, yet every issue comes with a sticker logo but another set of stickers as a gift featuring best moments from the magazine (some often sponsored by brands such as Gucci or Prada!).
Stickers In Hollywood
The stickers made it even into one of the most talked about movies of 2022.  The critically acclaimed "Everything Everywhere All At Once" starring Michelle Yeoh, Stephanie Hsu, Ke Huy Quan and  Jamie Lee Curtis caused a true worldwide shortage of googly eye stickers! Still googly eyes are hard to find and are most in demand stickers. People are taken by the movie sticking the same onto everything.
How A Scented Sticker Found a Way Into Our Pandemic Lives.
While stickers are purely decorative a French perfume brand with an almost two century old tradition found a different use for the same. Buly A Paris or more widely know as Buly 1803 is already famous for innovative use of fragrance. Their latest innovation are scented stickers for your pandemic masks! The sticker design tips are only good if you are looking to make something new. Innovation is the key even within the sticker design community.
While the pandemic is officially not over many of us have been lucky enough to have mask mandates lifted in the cities where we live. End of the day, who likes to wear a mask! Nevertheless with sporadic but sadly inevitable Covid19 flare ups, masks are still more than welcome in many regions of the planet. Furthermore, many airlines and airports still require usage of face coverings. Here comes Officine Universelle Buly 1803 the perfumery that brought stickers for masks! These stickers are actual scented patches bringing a fun yet relaxed approach to our mask reality.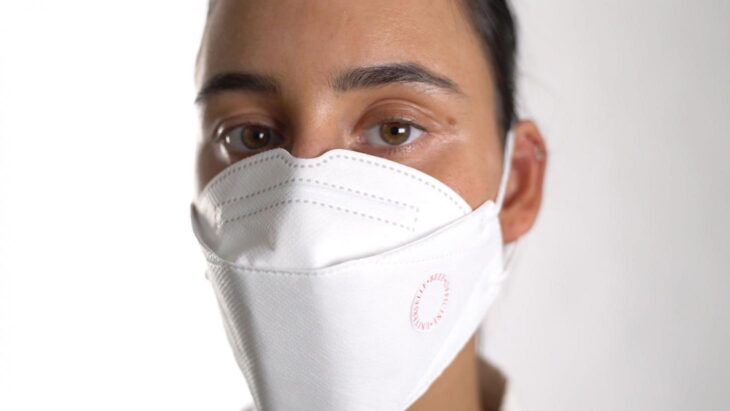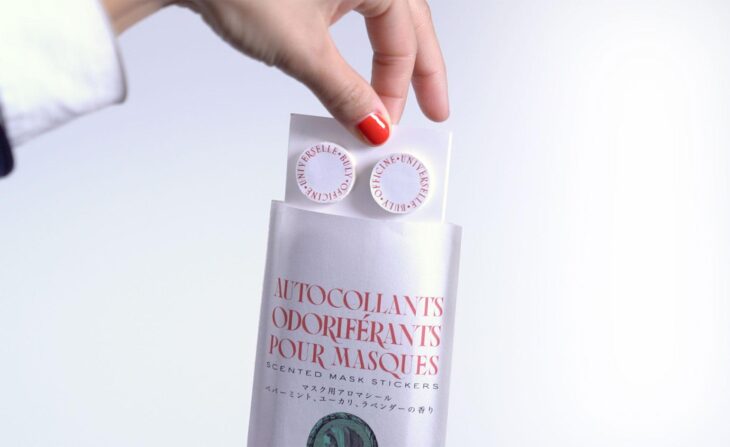 The mask stickers are for now available only in three scents. Buly 1803 has launched the tiny patches in scents of lemon, peppermint and eucalyptus. These scented sticker patches can easily be stuck onto any mask surface. Each scented sticker can last you a minimum of six hours. The perfumers did not only want to create a light-hearted sentiment alongside wearing a mask but also a therapeutic one. The scented stickers are also serving as a form of aromatherapy.
Finally, today what makes an attractive sticker is the multi-layered usage of the same. Not only does it allow us to express our own creativity, showcase what we love, it also may play an important part in our daily lives. A part far beyond the decorative.