French Architect Aurélien Chen who was recently awarded Best of the Year 2020, Architecture Masterprize 2021, The Plan Awards 2021, ABB Leaf Awards 2021, and French Design 100 Awards 2022—to name a few—sits down for a conversation about architecture with Editor Igor Cvoro.
PRE-ORDER OUR ANNIVERSARY ISSUE
IN PRINT & DIGITAL
He is known for his project that incorporates abstract, unexpected references to engage the visitor's imagination while referencing all familiar architecture lines. Chen talks about his beginnings, architecture in China, and dream projects.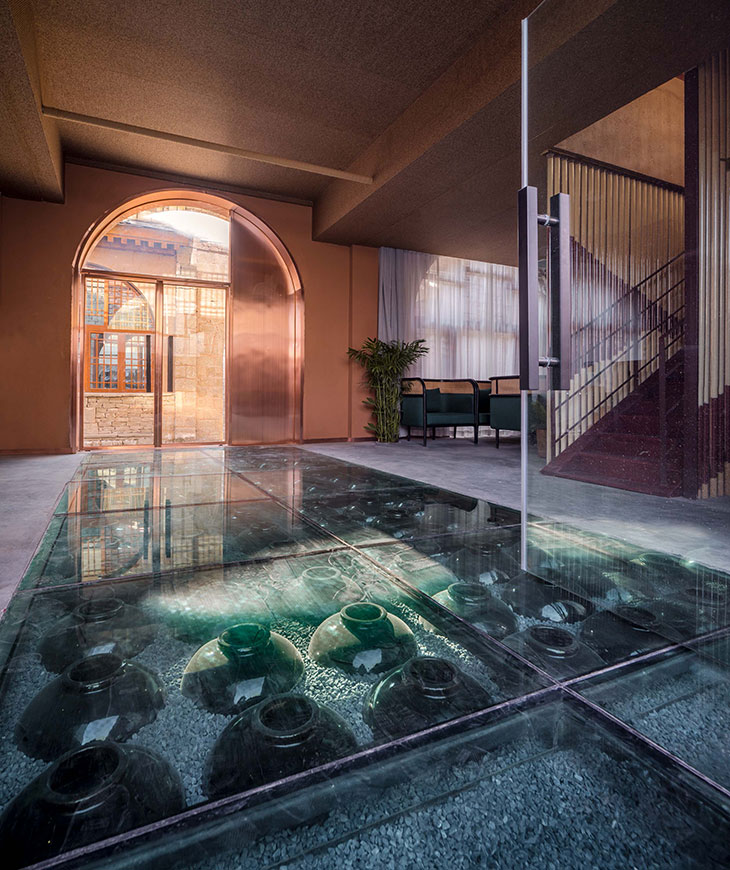 Hi Aurélien, it's a pleasure to have you at DSCENE. Tell us more about yourself. – First of all, thank you for inviting me to DSCENE!
Our pleasure! So, how did you begin as an architect? – I have wanted to become an architect since high school. I thought architecture was a very "complete" discipline that could encompass my love of art, design, drawing, and science. However, I decided to first study civil engineering in order to master the technical construction knowledge basis. Afterward, I studied architecture at the Architecture School of Paris La Villette, which had a more artistic approach to architecture compared to other architecture schools in Paris.
Who are the designers and architects that influenced you the most? – It is hard to mention only a few of them; influences are like unconscious layers.
I used to be very interested in the Bauhaus movement for its rationality and multidisciplinary approach. I also admire modern architects like Scarpa, who was able to design all the elements of an architectural project, from a door handle to every piece of furniture and even lights.
I recently saw an exhibition about the architectural works of Gaudi, which made me regret that ornament and poetry have disappeared in contemporary architecture.
I am also very sensitive to Brutalism in concrete architecture. I love its massive and sculptural designs, where structure expresses its strength.
How about art? – At the same time, I am significantly influenced by the subtlety and lightness of impressionist painters.
I think architecture must be rational, and rationality can be reached through accurate plans and sections, spaces, and functional layouts. But I also think there should be space for art in architecture.
How would you describe your signature style? – I try to have an artistic approach to most of my architecture projects whenever possible. I think architecture must be rational, and rationality can be reached through accurate plans and sections, spaces, and functional layouts. But I also think there should be space for art in architecture.
I prefer to focus the design on a topic that I can reinterpret in an abstract and poetic way and design some artistic architectural elements that create the identity of the place.
What does your creative process look like? Where do you work on your designs and architectural projects? – Usually, right after visiting a site, I draw some hand sketches in a notebook, key ideas, and words. This happens very quickly.
I study many possible options afterward, but I have noticed that the first and spontaneous ideas are often the right ones.
Aurélien, you are based in France, but you also work on projects in China. How do you bridge these vastly different cultures in your work life? – I have been back in France for more than two years now. I enjoy working on large-scale projects in China while focusing on smaller projects in France. When I was in China, I also had some smaller projects in France. It is an interesting intellectual gymnastic to change scale continuously.
What do you think are the two or three biggest misconceptions that Europeans have about China today? – I think there is still a lot of prejudice toward the quality of construction in China, and I frankly believe that we should be looking at China from a different perspective. The quality of construction in China has improved hugely in the past few years. This improvement was also made possible by the kind of high-level technology we can hardly afford in Europe. To some extent, I can even say that many projects in China could not possibly have been built in Europe.
Tell us more about the Chinese liquor-themed boutique hotel in Yan'an, China. What was the brief for the project, and what did you set out to achieve with your design? – The client asked us to. I designed this project together with Chinese partners Zhijian Workshop to design a boutique hotel inspired by traditional Chinese liquor.
We wanted to provide guests with a unique sensory and abstract experience of Chinese traditional liquor making. To reach this goal, we created a specific architectural scenography inspired by the whole liquor-making process, using unconventional materials that are part of this tradition.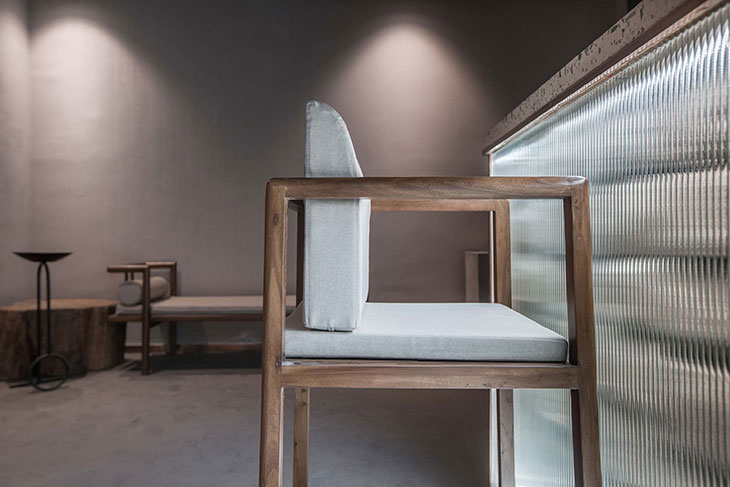 What is the basic concept behind your approach to the new hotel, and can this concept also be transferred to other hotel projects?  – Our design approach was more architectural and artistic rather than focusing on soft decoration. We focused on hard decoration instead, to create specific atmospheres. We did that by designing key elements and using raw materials that are usually used in making traditional Chinese liquor, seeds, fermentation bricks, jars, etc. Thus, we created a system that naturally links the different spaces through an artistic itinerary and guides the guests through the discovery of the various stages of liquor-making.
I believe this concept could also be transferred to other hotel projects with a different topic, designing hard decoration elements as artistic installations, which would refer to the unique topic.
How do specific designs contribute to the guest experience? – A specific design completely changes the guest's perception of the hotel. The hotel becomes more than a mere place to spend the night; it provides an immersive experience and tells a story.
What is the most challenging stage of designing the interior of a boutique hotel? – Most of the time, the biggest challenge is to respect a project's budget. It is a challenge but also an opportunity because having to find solutions respecting a limited budget can be very stimulating, and it usually pushes me to find creative solutions.
What were the main challenges in shaping the existing object into the hotel? – The existing building was designed for a retail program. Luckily, the courtyard layout made it quite easy to transform it into a hotel, as we were able to bring natural light and ventilation to the rooms. However, given the irregularity of the existing conditions, we had to imagine many different room configurations.
How does the design respond to the unique qualities of the existing building? – The design takes advantage of the various courtyards, which are typical of Chinese architecture. Each courtyard represented an opportunity for a specific artistic installation. Therefore, outdoor spaces are part of the sensorial itinerary, creating continuity between interior and exterior. The sequences of circulation become obvious.
What kind of impression do you want to leave on the hotel's guests? – The guests will have the impression of having experienced something outside the box. Then, they will also keep some fragmented memories about small details: the seeds in the lobby, the jar-glass carpet, the seeds in the rooms' paint, etc. Each artistic installation is unique and can become a unique memory.
Was it difficult to implement the traditional Chinese liquor into the hotel interior? – It was not difficult at all. Having a very precise topic that guides the design is very exciting. I carefully studied the making of traditional Chinese liquor and a sensitive study of traditional and vernacular dwellings in the area. I thought of the overall design concept very quickly; it was obvious.
You have won some remarkable awards for your work. Do tell us a bit about them. – I am particularly proud that Dragon Mountain Pavilion received many awards and international recognition. This unique project illustrates what I try to achieve through my design. I was asked to design a logo and ended up designing an architectural installation that blurs the boundaries between art, architecture, landscape design, and lighting design. I am also very grateful to the client who supported my design, even if it was completely outside the box and radically different from what he had in mind when he contacted me the first time. This project was awarded the Architecture Masterprize 2021, Best of Year Awards (Interior Design Magazine, honoree), and The Plan Awards. It was also awarded at Le French Design 100 in 2022 (this prize selected the top 100 object and space design projects that promote French design around the world), amongst others.
I was also awarded for the refurbishment project of a former miners' canteen that I completed recently (winner at Architecture Masterprize 2021 and shortlisted at ABB Leaf Awards for Best start-up practice project). I have been very interested in the topic of industrial heritage refurbishment since I had the opportunity, in 2012, to work on an incredible 1930s abandoned textile factory in China. Since then, I have designed many other industrial renovation projects and the Miners Canteen Refurbishment is one of the few that was completed. This boutique hotel was longlisted for Deezen Awards 2021.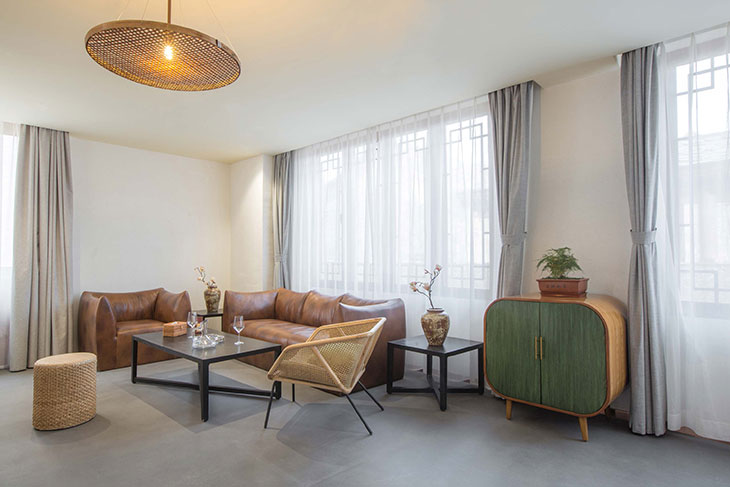 How have you seen your career evolve over the past years? Has your personal approach to architecture changed? – I had previously worked for ten years as a project architect in a Chinese studio (Cui Kai Studio), where I had the opportunity to specialize in very large-scale cultural and renovation projects. My collaborative work with the Urban and Rural Planning and Design Institute of CSCEC recently led me to work on smaller-scale projects with strong relationships with natural surroundings, architectural installation, pavilions, etc.
I am also a professional architectural photographer. My photography work was awarded at Architectural Photography Awards 2019 & 2021. I also collaborate with Chinese partners of Zhijian Workshop, a multidisciplinary design studio whose work blurs the boundaries between the various disciplines: architecture, interior design, design, art, photography, and scenography.
To sum it up, at the beginning of my career, my architectural practice was mainly focused on architecture. I now gravitate more toward a multidisciplinary approach to architecture.
What do you feel are the greatest challenges for today's architects? – For sure, the greatest challenge is sustainability. This topic was not so important in China until a few years ago. When dealing with renovation, it was a challenge to convince the clients to renovate instead of demolishing and rebuilding from scratch. The renovation cost is still more important than the cost of completely rebuilding the Ex-Novo. Still, it is our goal and our job to talk our clients into renovation and explain to them that an existing building can have historical and cultural value. The situation has enormously changed in China in the last few years. Many refurbishment projects have been undertaken, and sustainability is now a very important part of the game.
I think another challenge is to find the right balance between rationality, simplicity, and ornament. Ornament might seem useless from a sustainable architecture perspective, but I think it is undeniable that our cities desperately need beauty and poetry.
Like many architects, I am stubborn. When I believe a design is good, I fight for it and try everything to make it possible. This is the biggest challenge in my profession.
 Any current/future projects that you are particularly excited about? – I am very impatient to see the completion of a few projects I designed for two Chinese natural sites, where I designed both architectural and landscape elements.
I am also completing the refurbishment of a small warehouse in France, which I repurposed into a series of mixing studios. I used an artistic approach to the design, together with WAO Architecture for parametric design: the perforated wood acoustic panels of the studios are customized and designed to give a unique experience to the user. The design is based on Chladni's figures where a scientist from the 19th century represented sound with images.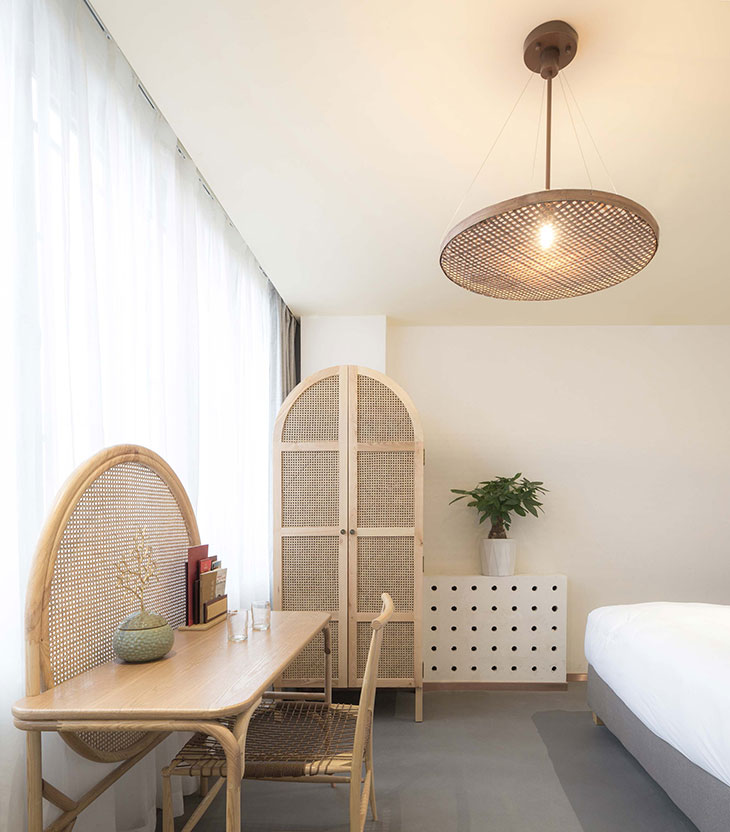 What would be your dream project and something you'd like to design in the future? – I had the chance to design some amazing projects and see them built: museums, music halls, opera houses, cultural centers, etc. These projects were the ones I, as a young architect, dreamed of designing one day. Today, my dream is to be able to continue to work on this kind of project and to keep exploring new creative possibilities, blurring the boundaries between architecture, interior design, landscape, and art.
What is your ultimate goal when it comes to your work? – Like many architects, I am stubborn. When I believe a design is good, I fight for it and try everything to make it possible. This is the biggest challenge in my profession.
Any advice for young architects starting out in the business? – For sure—it is not easy. Architecture is made of compromises. One must often fight hard for their ideas, but it is worth it!
Originally published in DSCENE Anniversary issue.
Keep up with Aurélien Chen – aurelien-chen.com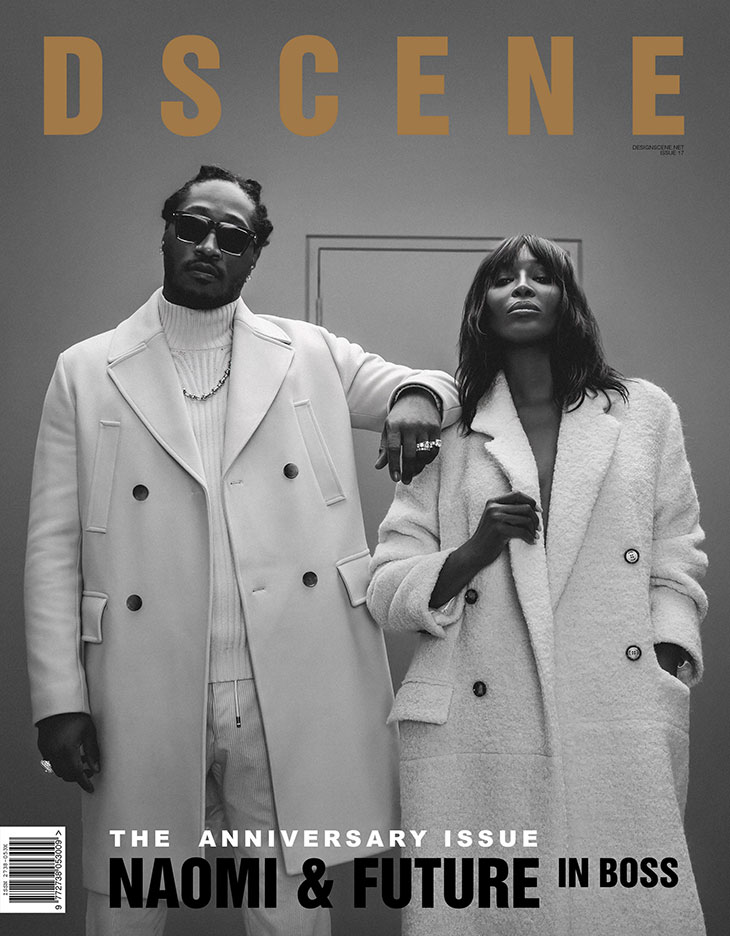 PRE-ORDER OUR ANNIVERSARY ISSUE
IN PRINT & DIGITAL