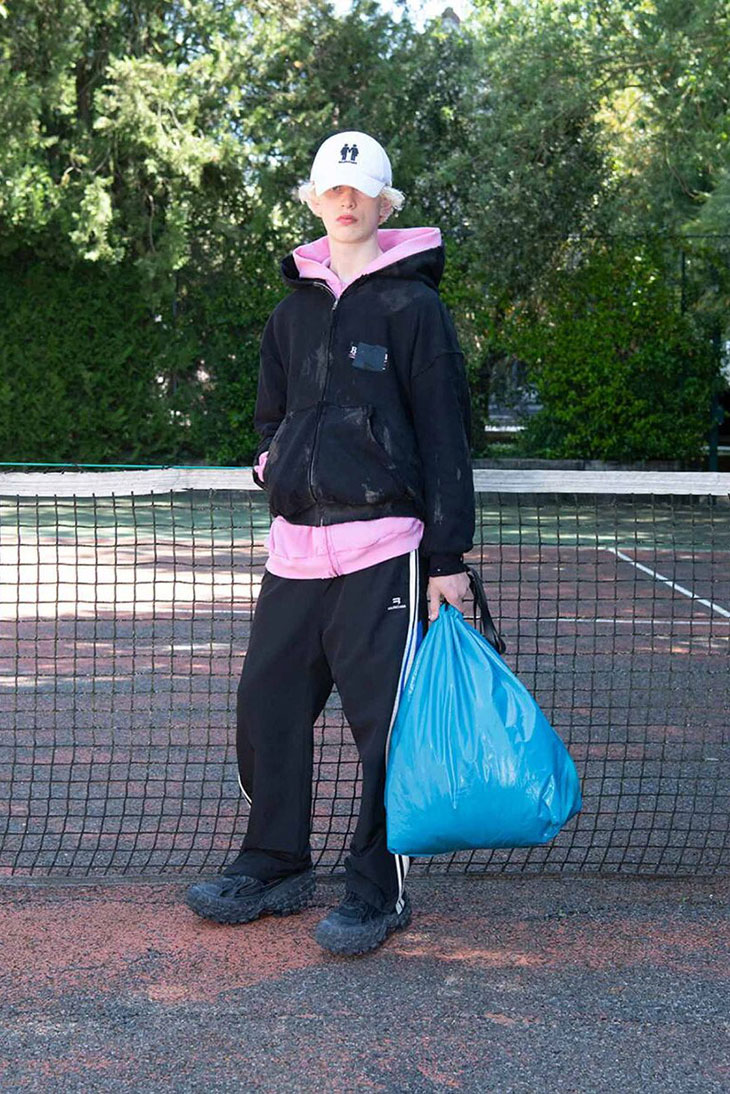 The much-talked about Balenciaga Trash Pouch Bag set the internet on fire. Demna just couldn't miss an opportunity to make the most expensive trash bag in the world, because who doesn't love a fashion scandal? – as he told in a interview for WWD.
Demna never ceases to amaze with his new designs for Balenciaga. For his Winter 2022 show, he presented a $1,790 luxury bag – "Tresh Pouch", and the fashion world instantly went crazy about it.
The bag comes in four colorways, including black, white, blue and yellow, and it's entirely made from calfskin, from drawstrings to the interior. The pouch has a subtle Balenciaga branding printed onto the front, and a delicate coat that gives it shininess.
RELATED: From Tbilisi to Paris – The Journey of Demna Gvasalia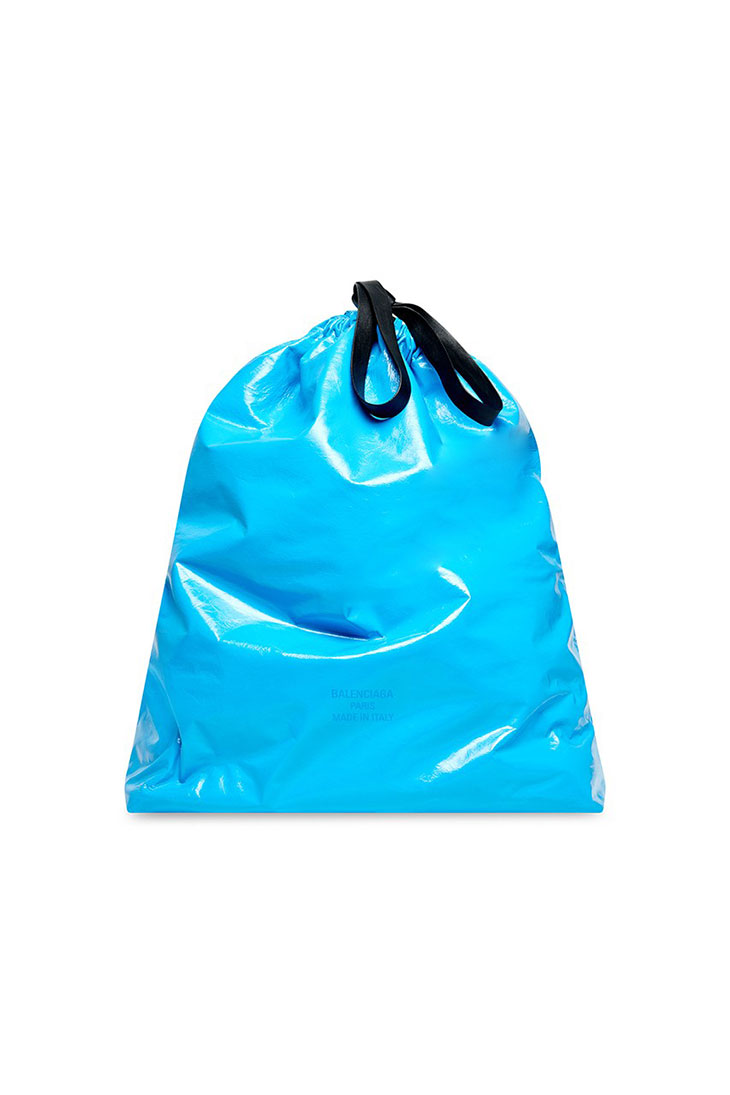 SHOP BALENCIAGA:
The reactions on Twitter are hilarious. Some users absolutely love it, some hate it, but it surely is a genius marketing move.
Idk how to feel about @BALENCIAGA and their new "Trash Pouch." I've been wearing this exact look for YEARS taking out the trash Sunday nights. Winter '22 my right eye! – said @SaucyScalawag.
What is Balenciaga gonna do next? Bottle up some air and sell it for $999. They're doing too much with those trash bags. – adds @iamshayshanae.
The Balenciaga Trash Pouch bag is available for $1,790 USD (€1,400 EUR) in Balenciaga's boutiques and online.