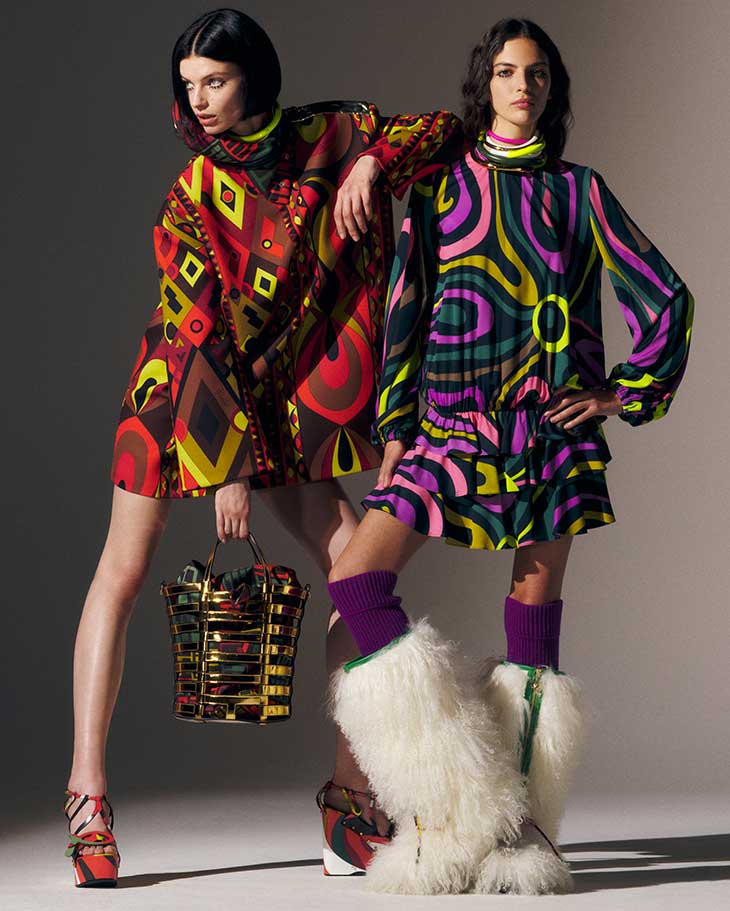 The businesswoman trades her business suit for a lace negligee; the student in a miniskirt becomes a festival-goer; the gypset adventurer dons fabrics with an extra je-ne-sais-quoi… Discover Pucci "La Piazzetta" autumn drop by new Creative Director Camille Miceli. Made for all generations, driven by a thirst for holidays, the collection plays with lively colors and fabrics, not compromising on comfort.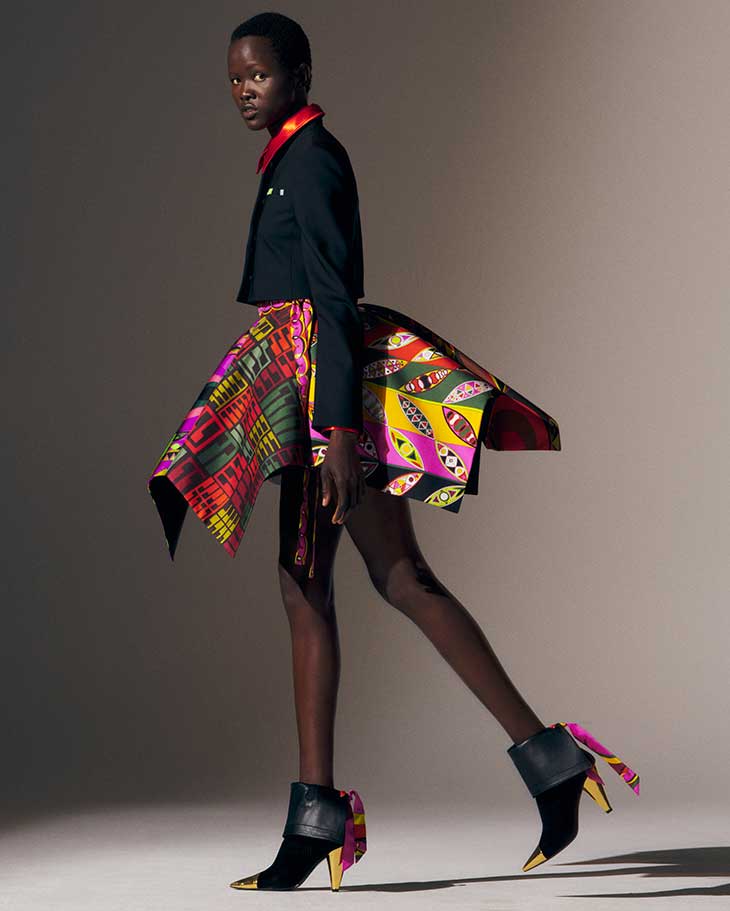 Picture a small village, as the ones you would find in Italy. At the heart of this village is a small place, where everyone, families, and tourists alike, gather for each and every occasion, or for none at all. It's a cheerful, heart-warming place, shaded here and there by beautiful trees, where the colourful and joyful tablecloths of the trattorias dance in the wind, embodying La Dolce Vita. – from Pucci.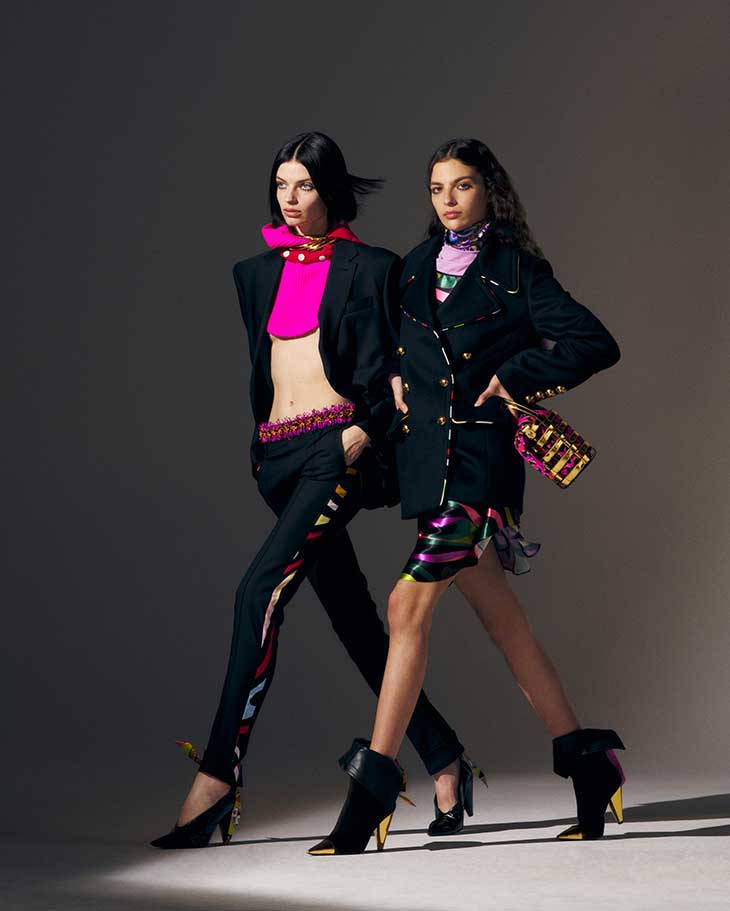 For this autumn's drops, Creative Director Camille Miceli was inspired by cool, sporty look of the 90s. She alternates short and graphic pieces for day with long and fluid for the evening, finishing everything with a bohemian air.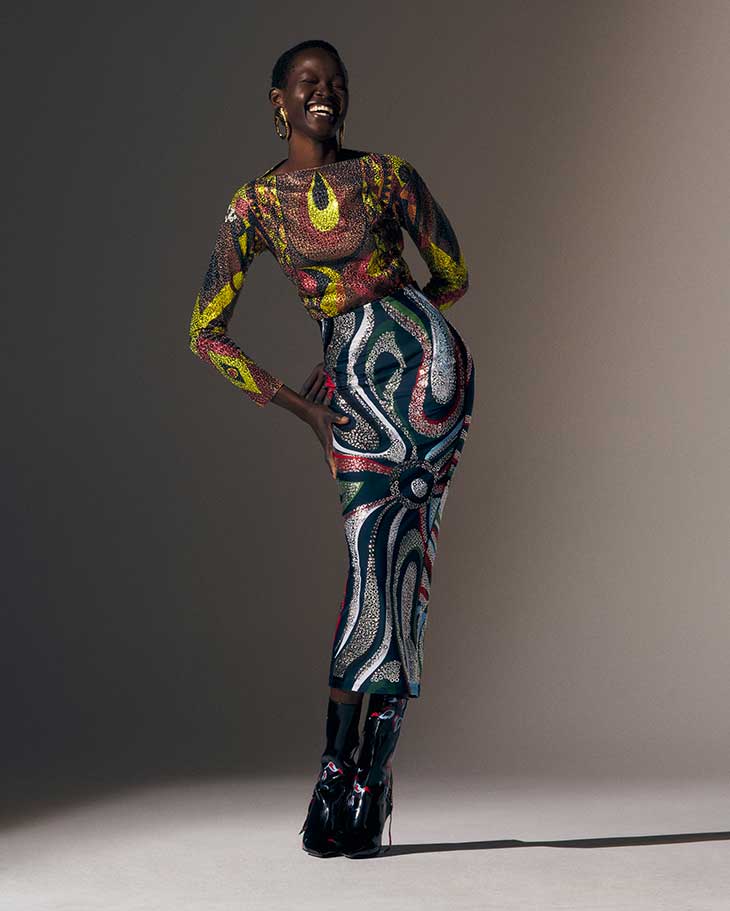 Knits and jerseys are designed to move with the body. The party trousers with disco ruffles — a tribute to the Italian singer Raffaella Carrà — are cut from elastic Lycra, borrowed from activewear. The materials developed do not wrinkle and can be easily thrown into the suitcase, the little black body conscious dress in cady terry cloth is a case in point. The stretchy, sheathing materials fit all body types and movement the make. The gold down jackets and waxed ponchos in Marmo print, make a fresh outerwear proposition and create a lively silhouette. At nightfall, sensual slip dresses with a lingerie take centre stage. – from Pucci.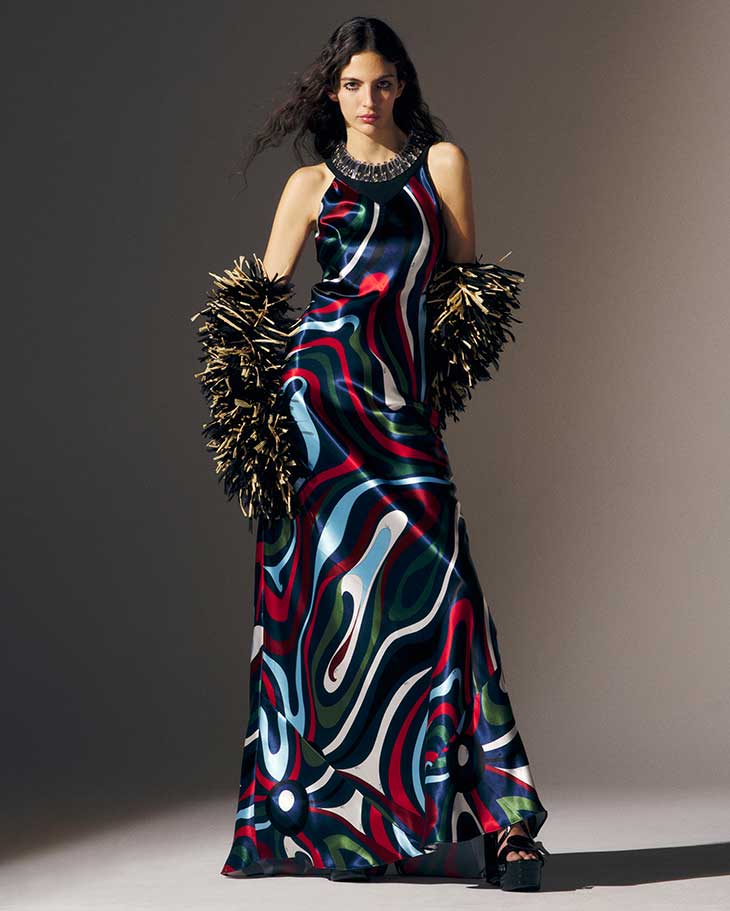 Pay attention to the details of "La Piazzetta" collection and you will notive a new Pucci signature logo that appears across jewellery, buttons and zippers. A silk label features a handdrawn sketch of the Faraglioni in Capri, where Emilio opened his first boutique in 1951, as well as the Palazzo Vecchio in Florence, is a reinterpretation of the Maisons' archive version from the 1953.