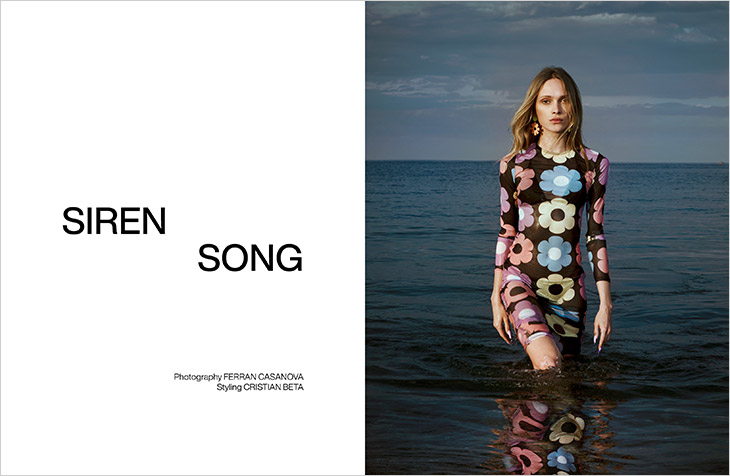 Model and actress STAV STRASHKO sits down for an exclusive interview with DSCENE editor Ana Markovic, to talk about her modeling and acting careers, and representation of transgender people in the media.
For an exclusive DSCENE STYLE story Stav at Sight Management teams up with photographer Ferran Casanova. In charge of styling was Cristian Beta, who for the session selected pieces from brands such as Moschino, Guess, MM6 Maison Margiela, Asos, Reina Olga, Ungaro, Gucci, Perfect Moment, Trendyol, Christopher Kane, DKNY, Andrés Gallardo, Calvin Klein, Moncler, and Diesel. Photo assistance by Lorena Resa.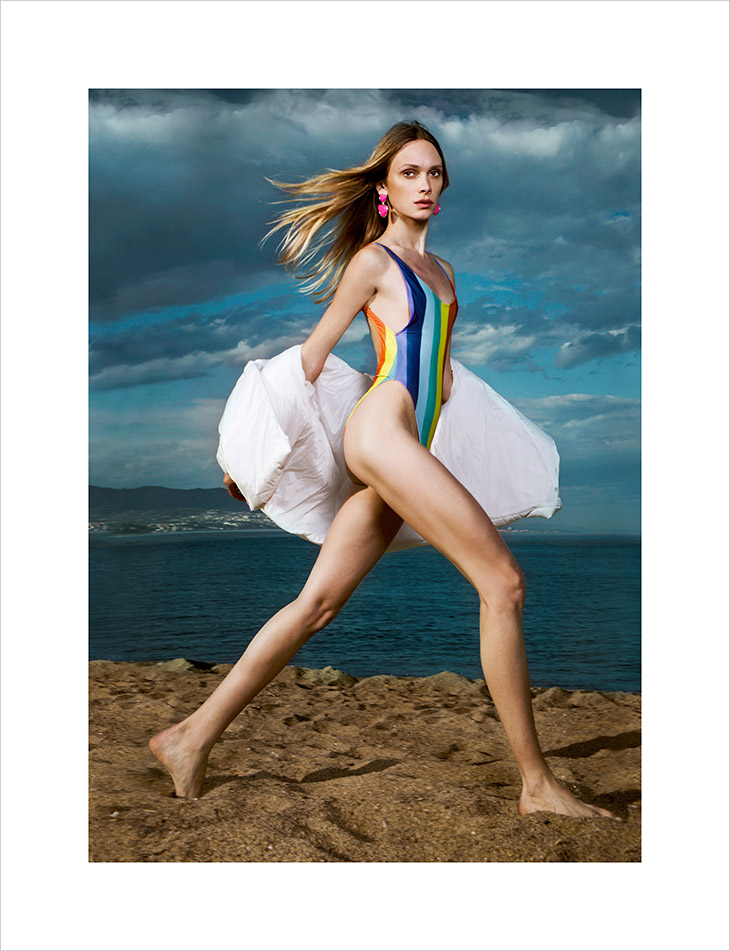 How did you start modeling? And what was your first big break in the industry?
I was scouted on the street when I was 16 by Israeli artist Elad Baron, I was a very confused goth kid at the time and didn't have a lot of confidence. Elad recognized my androgynous features and took me to a few of his shootings. That was the first time I started to see myself as beautiful, shortly after he signed me with Elinor Shahar personal management here in Tel Aviv. I started working a little in the local industry shuffling between modeling, bar-tendering and go go dancing in night clubs. I started running a blog on tumblr and started sharing there, my work slowly became viral, until when i was 19 Toyota booked me for my first worldwide campaign, that was my first big break.
What are the projects you enjoyed working on the most, and the ones that were most challenging so far?
I really enjoy my work in general a lot but i really enjoyed shooting for Diesel and Carolina Herrera, both had a really young and fun vibe on set and it really felt more like a party rather than a job.
I guess the most challenging one would be the campaign i shot for the Israeli company WIX, which was shot in a zero gravity flight, in extreme conditions, we had preparations for that days before, and during the shoot I didn't have a second to realize what is going on with my body, because we had very limited time and i had to focus on the lens and work it. This experience is a big shock for the body and i had nausea for a month every time i had to take any kind of transport.
What is your greatest strength as a model?
I think my greatest strength would be my attitude, and that i like being sexy but at the same time fun and goofy, and i love my work so when I'm working i bring all that energy with me on set. In general i think your personality and vibe as a person is what actually puts you out there and makes people want to work with you.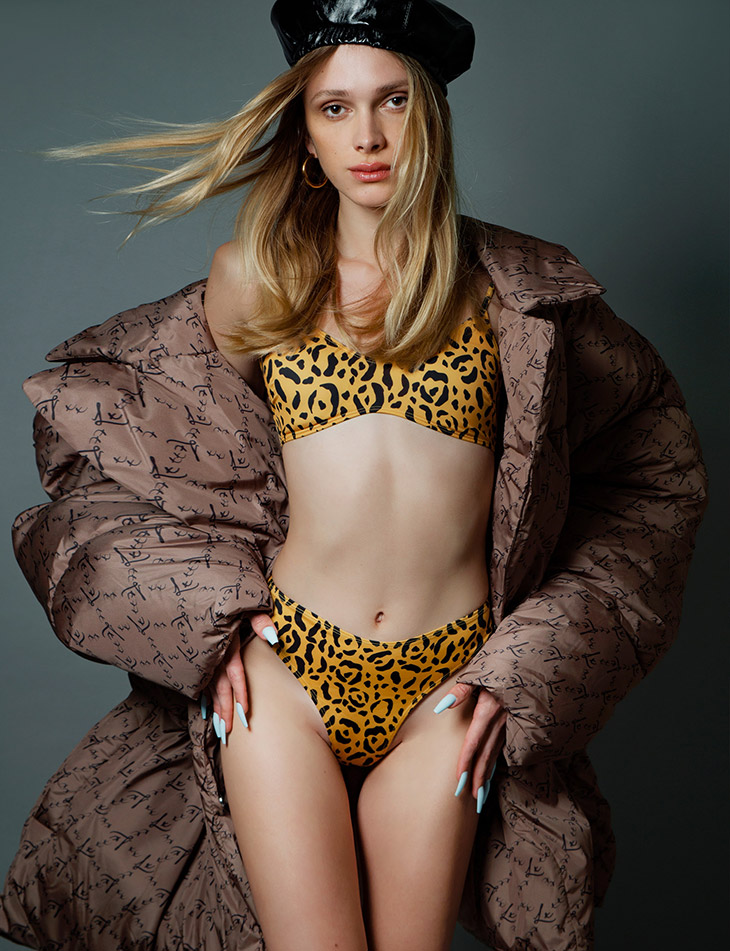 What inspired you to also pursue acting?
In fact acting was one of my dreams as a kid, only when i was younger I didn't really have the opportunity, growing up as immigrant in a family that came from the Soviet Union I didn't think of it as a realistic dream for me, and from my family's pressure i ended up studying programming in high school. Only when i started modeling i thought that maybe one day I'll have opportunities in the film industry and as soon as i got them i invested in it and that's how i started acting as well.
What kind of roles are interesting to you? TV show or movie you would really like to be part of?
I always dreamed of either playing a super badass character like the girl with big guns or a super hero or even a villain (i am kind of a nerd and gamer since a very young age, and i was always inspired by strong female protagonists in films and video games) or on the other hand play a victim or a character that goes through a crazy life story.
If i had to choose i would say, Kill Bill, Fifth Element, or any Marvel or DC movie or series.
What are the crucial things you wish cisgender people knew about transgender and nonbinary people?
I think that the main thing I wish cisgender people would understand is that we are regular people, with fears, hopes and dreams, and we don't want to be narrowed down to our physical aspects, like our genitalia, and our appearance. For example sometimes when I have a conversation with a person that I barely know and they find out that I'm trans they immediately assume that it's appropriate to ask me super personal questions about my surgeries or about my sexual life, and they don't understand that its kinda creepy to ask that a stranger, it's the same like ill go down the street and ask a random guy about the size of his penis.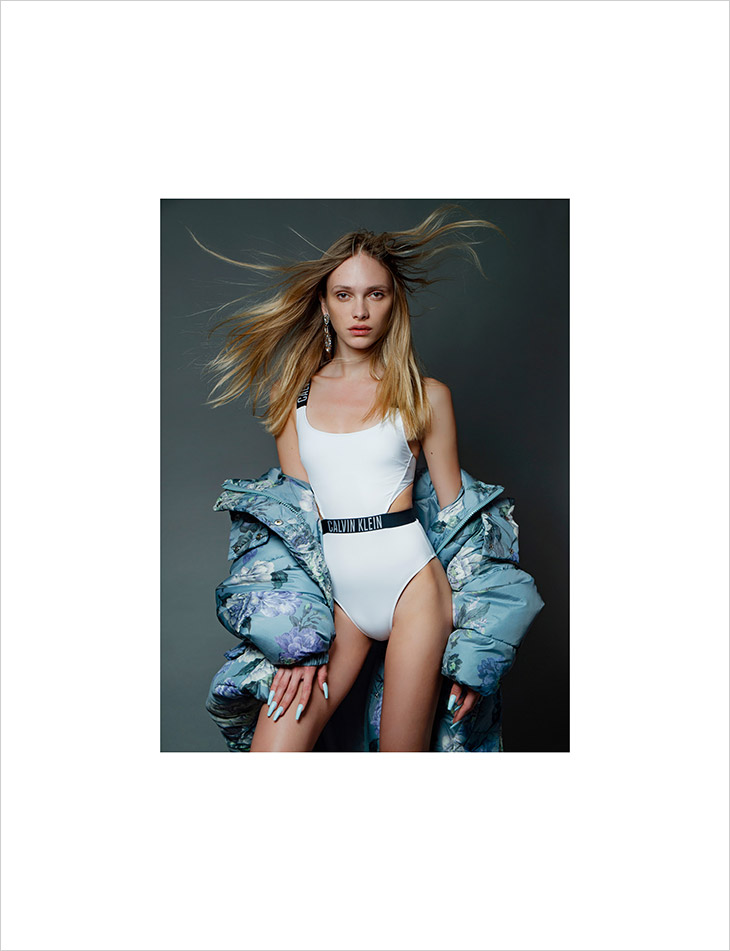 As a society, do you think we have become generally more accepting, or are we regressing?
We definitely became more accepting, but there's still a lot of ignorance, violence and discrimination to fight, so we have a long way to go.
Do you think transgender and nonbinary people visibility in pop culture is getting better? And do you think the increased visibility is leading to real change?
Of course it's getting better, and its really important to have representation in the media, but I think that what is going to bring a real change is to have more and more trans and non binary people integrated in the academic world. this will encourage academic discourse and research about our community, and in this way it will provide critical tools for promoting our needs and rights as a community. Also the entry of trans people into academic and professional spaces makes them more gender diverse, and strengthening the society as whole.
What advice would you give to someone struggling with their identity? In your opinion, what is the key to self-acceptance?
My advice would be – take your time and don't stress it, its okay to struggle and to be in between (I have been there until very late I came out as a woman only when I was 24) each of us have their own pace, when the right time comes trust me you'll know.
What steps can the fashion and entertainment industry take to help the transgender community?
Our community is made of highly qualified people in so many fields, the most important thing will be to keep providing them with jobs and conditions to evolve into the great community that we actually are.
What's the biggest challenge you've faced?
One of the biggest challenges that i have faced was having my transition and coming out as a woman, because i was already a public figure in Israel, and it basically happened in front of the cameras and the public eye and i had to re educate a whole country on how to address me (whoever knows israel knows that it's a very complex society – people that came from all around the world, so many different religions, cultures and opinions) and it took a while but I'm really glad i did it, because i can finally walk around with my head held high and own what's mine.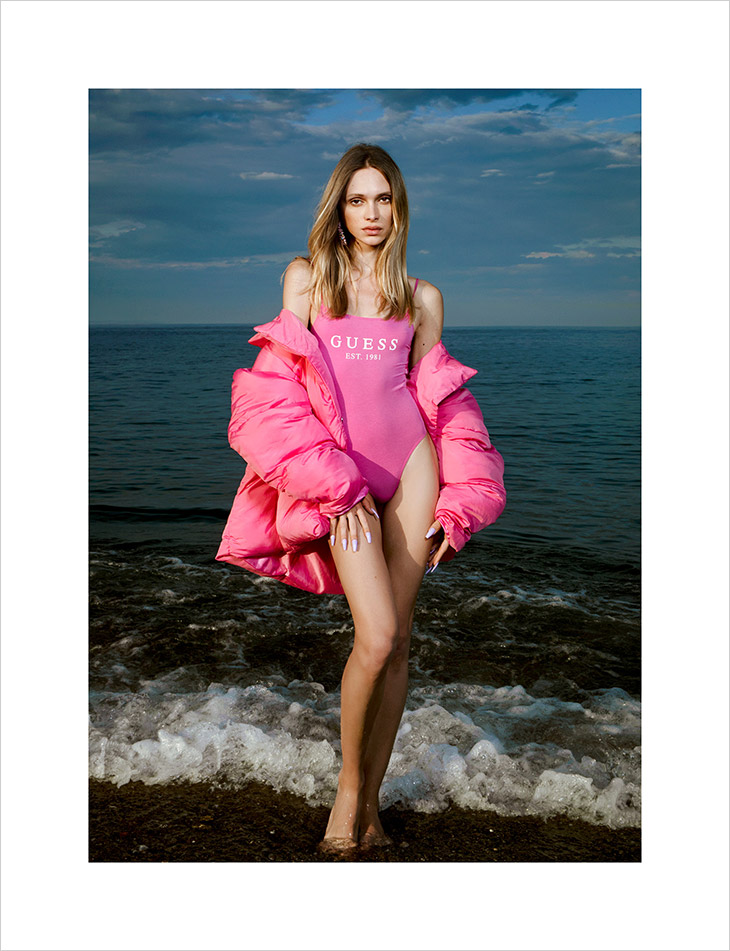 Who within the industry inspires you?
Lady Gaga, I'm a big fan of her since the beginning, and i just love her music and her crazy artistic mind, she's so multi talented and diverse. And of course her big support for our community inspires me a lot.
How would you describe your personal style? What is your favourite trend at the moment?
I don't really follow trends, I'm really a geek.
If a movie was made about your life, what genre would it be, and who would play you?
It would probably be a dark comedy, and Hunter Schafer would play me, i trust her 😉
What makes you hopeful about the future?
You know, its really hard to tell these days, but I would say what makes me hopeful about the future is the young generation, which i find is more open and accepting. When i was touring around israel for Q&As for my movie "Flawless" i met a lot of young groups of kids, and they were really interested not only in the making of the movie, but also in my story and my experience as a trans in my childhood they were sensitive and respectful with the questions and they seemed like they really wanted to lean and understand and that really touched me.
Keep up with Stav Strashko – @stavstrashko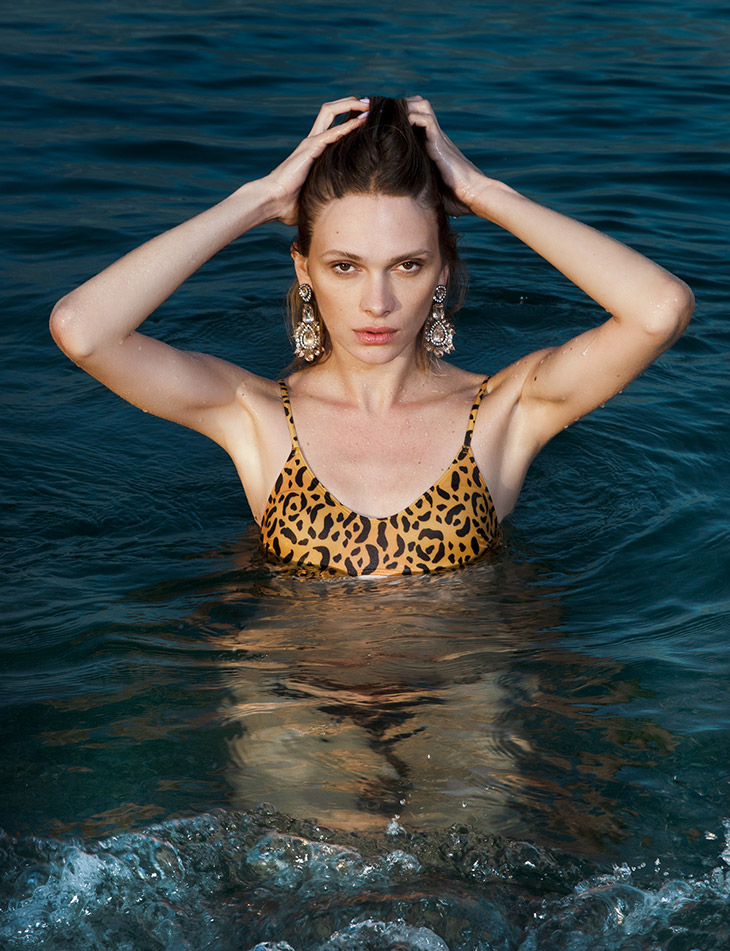 Photographer: Ferran Casanova – @ferran_casanova
Stylist, Manicurist: Cristian Beta – @The_man_in_beta
Model: Stav Strashko at Sight Management
Photo Assistant: Lorena Resa