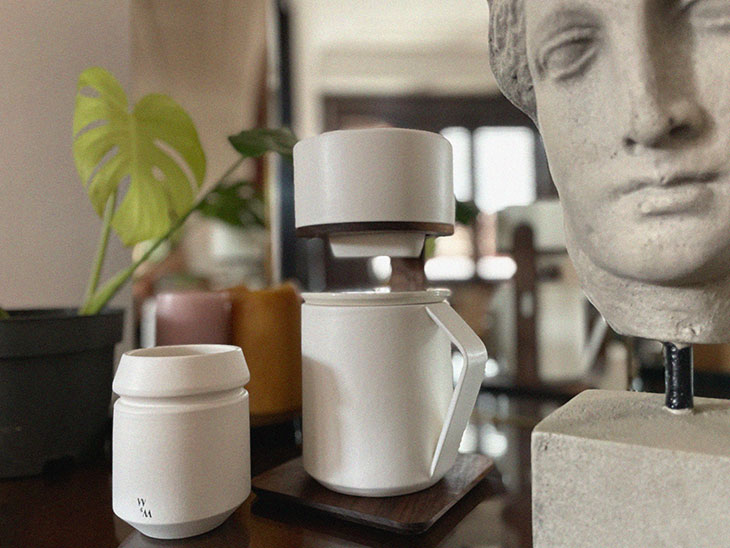 DSCENE Editor Maja Vuckovic sits down with WOLF & MIU Founders Juan Ortiz and Patricia Kuhn to talk about their brand, design process and slow production model.
Juan and Patricia also talk about their Quindio Coffee Maker, a result of creative synergy between designers, makers, and craftspeople. Read the exclusive interview below: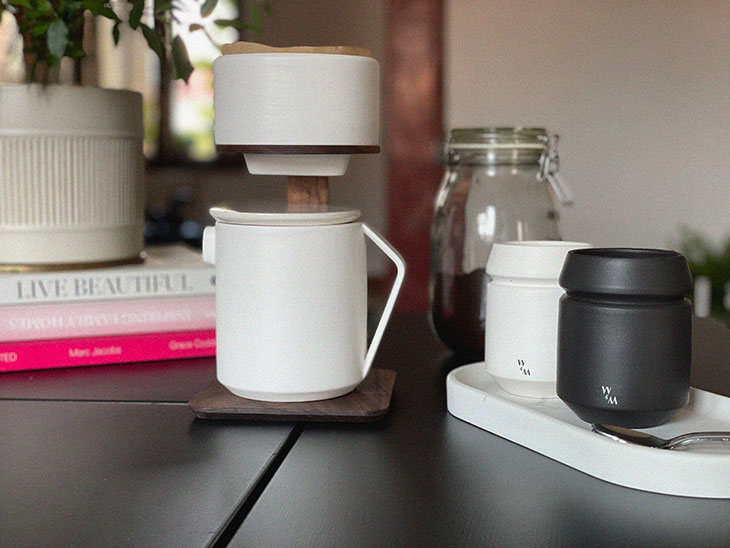 Hi Juan & Patricia! Nice to have you at DSCENE! Can you tell us a little more about yourself?
Juan Ortiz & Patricia Kuhn: Of course, thanks for asking! We are a couple and we also run our own business together. Juan is Colombian, Patricia is German, we met in Uruguay and we are currently based in Barcelona (what a ride!). We both share a strong passion for craft traditions, natural materials, and the simple pleasure of living in a space surrounded by beautiful and meaningful pieces. So in the end it was very easy to decide to run Wolf & Miu together.
Besides the love for our work, we are moved by the love for nature -We spend a lot of time outdoors hiking in the mountains or near the sea (Catalonia is a perfect place to do this!). We love exploring different types of cuisine, learning from people from different cultures, and discovering new traditions. In a way, we feel that W&M's values and vision are constantly nurtured by our personal passions.
What inspired you to make your brand Wolf & Miu? 
J&P: Wolf & Miu was founded by Juan back in 2014 in Colombia. At that time the brand was created as a celebration of the material tradition and highly skilled craftsmanship of Colombian artisan communities. Currently, the brand continues to have as its main inspiration the ability of craftspeople to create unique, beautiful, and highly complex pieces. We believe that each meaningful brand and product should have a story to tell, in our case we are inspired to tell the story of the effort, skill, and passion that is behind each of our pieces.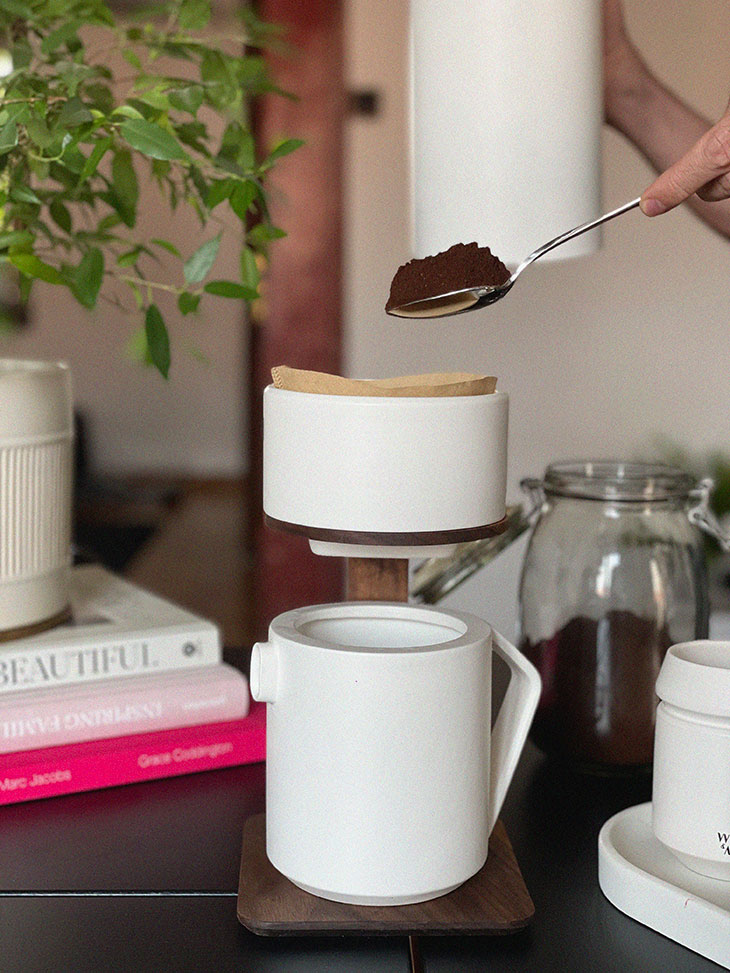 We're sure every beginning is hard, especially if you're making something of your own. What helped you overcome the obstacles, if there were any? 
J&P: Creating an independent brand and business is basically about overcoming obstacles. Every day you have different elements to solve, some bigger and others smaller, and we believe that meticulous management, empathy and patience, teamwork, and effective communication are the recipe that works for us to overcome any obstacle.
Which part of the design process do you enjoy the most?
J&P: It's a difficult question! Each part has something unique that you will only experience when you are carrying out that process. Each product starts with deep research (user, market, opportunities, etc), which is very interesting because basically you are learning and discovering new things all the time – You feel like an explorer. Drawing and designing is perhaps the most fun part, it's almost like a playground. During product development (prototypes, iterations, production) you feel the thrill of seeing that your ideas and first drawings now really exist. Then come more stages of operation adjustments, logistics, etc., which personally are not the most fun but end up being the most critical to make your idea a real and viable project.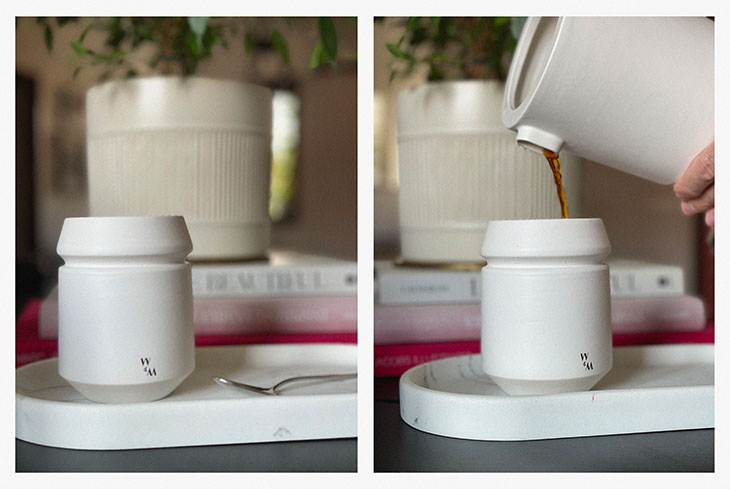 What do you think is the biggest advantage of slow-production?
J&P: We don't really think of it in terms of advantages. Honestly, working with independent artisans under a slow-production model is much more complex, expensive, and difficult to manage compared to having an industrial supplier that mass-produces all of your products under one roof.
In that sense, we prefer to think in terms of value. We believe that products that are the result of a slow-production process have a unique value, they tell a story that goes beyond their forms, functions, and materials. They are products that you will want to keep for many years -or a lifetime- because they transmit emotions that no other mass product could. Slow-production gives products soul, and this is of incomparable value.
What was the biggest inspiration behind your amazing Quindio Coffee Maker? 
J&P: Conceptually, our main inspiration was the community around specialty coffee. It is a very special community that appreciates the rituals and the time invested in doing something with love and quality. In terms of design, Quindio is strongly influenced by Scandinavian design -mainly in the use of wood, and by the exquisite simplicity of Japanese design.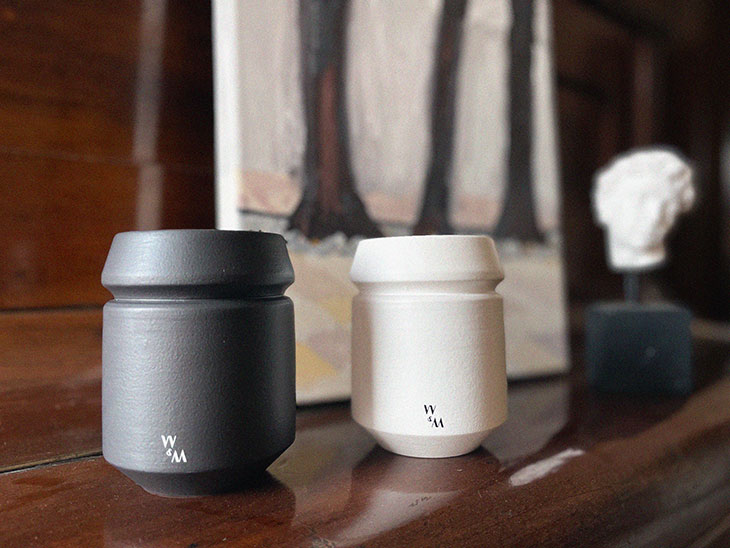 Scrolling through your site, we can see you pay a lot of attention to materials. How important is the origin of the materials for you? 
J&P: Absolutely important! This is a very good question since the origin of the materials is essential for products such as the Quindio collection: In the ceramic pieces, it is essential that both the clay and the glazes are food safe and that they do not contain harmful metals in their composition. On the other hand, although wood is a renewable resource, it is very important to know the origin of the wooden planks used in production in order to ensure that they come from responsibly managed forests, do not harm the environment, and have a positive social impact.  Actually -going back to the previous question, we could say that one of the advantages of slow-production is that it allows you to carefully control the origin of all your materials.
What is the first thing that came to your mind when designing The Mug?
J&P: How could we surprise and offer a new experience? A mug is a very simple product in terms of functionality and there are also thousands of different models in the world, making it a particularly challenging product to design. We wanted to complete the Quindio family with a line of mugs that stand out for something beyond the material, the finishes, or the shape.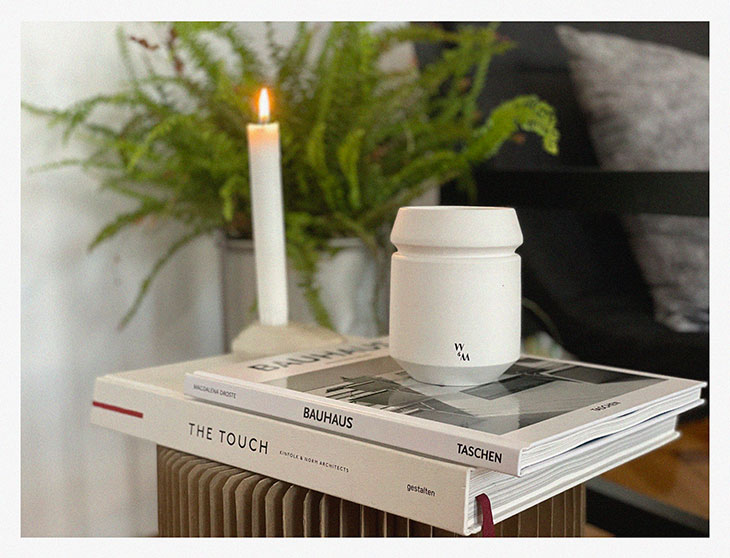 Some may think it's just a mug, there is nothing special to it. What distincts your mug from the others? 
J&P: It is the first and only sensory, double-walled, and stackable ceramic mug, handcrafted by independent artisans. In addition to the importance and value we place on craftsmanship, we are also passionate about the challenge of developing complex and highly functional products under our production ethos -oh boy, this mug was very complex to develop!. The mug is a piece that offers a unique experience, a highly functional product that protects your hands from the temperature and allows you to discover the different nuances of your hot drinks. It is not only a design piece that you will keep with special care in your cupboard, but also a product that you will prefer for its functionality.
What are your future plans? Any new products coming soon? 
J&P: Our ritual of preparing coffee in the morning is the best "management tool" to organize the day. The time it takes to pour and the smell of fresh coffee are really the perfect combination to activate the mind and organize all the ideas and tasks of the day.
Soon we will launch new collections in collaboration with new international artisans. Wolf & Miu creates products for all those simple rituals that nourish us with tranquility, and light is a key element that is always present in these moments of serenity. We are currently working on a new lighting collection that we can't wait to share!
View this post on Instagram
Keep up with Wolf & Miu on Instagram – @wolfmiu